Is it Worth Suing a Home Warranty Company?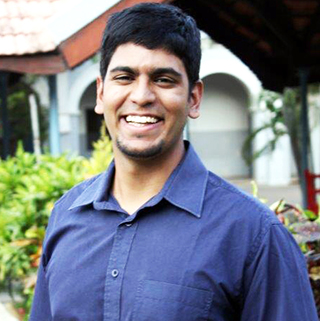 By Steven De Nazareth
Updated: April 3rd, 2019
Every year, thousands of companies get sued due to a number of reasons. This includes defective products, poor service, the harm that it could cause to you or your properties and others.
In case your home came with miserable surprises like broken mechanical systems, dishwasher, air conditioner or other defects, the financial liability may not be yours alone.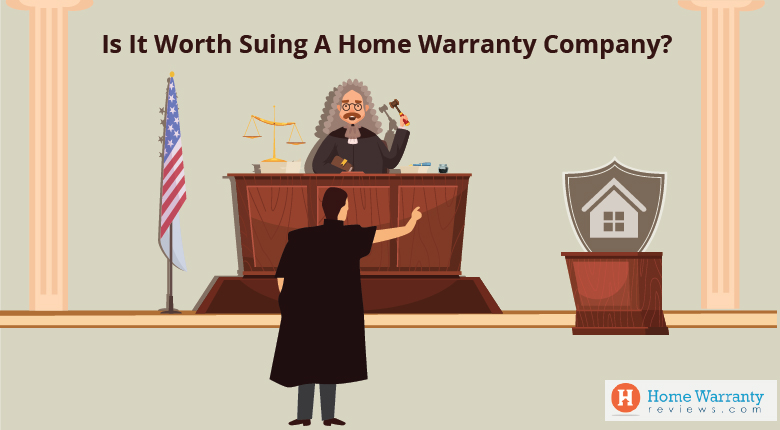 Such problems may come to light days, weeks or years later. This leaves you speculating whether you have to shoulder the entire financial burden. Indeed in such cases, you may be able to ask the responsible home warranty company to pitch in.
Home Warranty Protection Policy is designed to protect you from unforeseen repairs and if something happens to any of the items during the warranty period, the cost should be covered. Ideally, you will be able to resolve matters without filing suit in court. But this article will start by examining whether a lawsuit is possible so that you can work your way up to one, if need be.
Dealing with a company that proves unreliable in its business practices can be irritating and stressful. If you have bought services or products that include a warranty and the company will not honor the warranty when necessary, a consumer has way out through support from the Better Business Bureau and with the law.
Learn whether it is worth suing appliance service companies and protect yourself from dishonorable companies. In order to do that you need to ensure that you get the right lawyers that sue companies.
Don't get emotional about the issue. You should file a suit only if you exhaust all other options explained below.
You will have to threaten to report them about filing a lawsuit and going to the media. Also, you will actually have to get tough with these people.
Contact State Attorney General: If no response comes, talk to a local attorney with your particular facts.
Connect with State Insurance Agency: If your attempts to settle the dispute are ineffective, you should determine whether your case is one that should be handled by a state insurance agency or you want to pursue other alternatives.
Contact BBB: After your complaint is forwarded to the Better Business Bureau, it will be reviewed, and assistance will be provided to help you receive the warranty benefits you were promised.
Small Claims Court: In small claims court, the amount you seek to recover cannot exceed $10,000. In case the seller refuses to honor the warranty, you can file a claim in small claims court only if you are over 18 years old.
How to File a Lawsuit Against Home Warranty?
For filing a lawsuit against home warranty company, you have to first hire a warranty lawyer. Before you spend thousands of dollars over a lawsuit on AC repairs, you likely need to read your warranty and see why the warranty company denied coverage. You must find out the basis of denial. Have them send you the reason for denial in writing along with a copy of your policy. In case the denial is legit – it's a waste of time to file a suit because you would lose.
If you still want to file a lawsuit, you have two options.
Go to your local magistrate court and file there. That's "small claims" or People's Court where you don't need an attorney but have to represent yourself.
If you are looking for more than the maximum amount allowed by small claims court you will need to hire an attorney. Get the policy and the letter from the insurance company with you. In case you find that no attorney will take your case then that's a sign you don't have a case.
Find out more about the Choice Home Warranty Lawsuit.
3 Reasons Why AHS Would Not Litigate a Claim
American Home Shield would not litigate a claim in the instance where the cost to settle the claim is less than the cost to litigate. This average claim amount is around $3,800. There were two cases for less than $1,000 while one was for more than $10,000. There were more than 15 lawsuits in Georgia alone where claims were denied.
Another reason that AHS does not want to litigate is that the company would not want to defend its craftily drafted contracted or business practices which could be questionable. This is exactly what you should question if your case goes on trial. AHS would not want this information to come out in the public domain and the jury would be pressed to come out with a favorable verdict to question these business practices.
Finally, an AHS lawsuit would put them in a bad light. American Home Shield would have a tough time defending any claim by a homeowner. This is because homeowners don't have first-hand knowledge about the claim. It would be a testimony of the service contractor who would be less eager to testify. The only knowledge America Home Shield has of the company is what the company informed the service contractor. This testimony would be looked upon as hearsay and would not be admissible in the court of law.
Advice to Homeowners
Our advice to homeowners would be not to stress over the denied claim. Do not give in for band-aid repairs or a delay in authorization or repair. You should instead set a reasonable deadline for the appropriate action. If the deadline expires without receiving satisfaction then you should proceed as if they did not have a home warranty and sue for reimbursement. The homeowner should document every action and inaction. Though the disadvantage to the homeowner is initially having to pay for repairs, the advantage is that the homeowner should be able to choose their own contract and type of product. Most homeowners would not prevail with this but you can always give it your best. To make a determination, the homeowner should check for the statue of limitation before suing and should be safe to file a suit for a claim that is denied during the past 12 months.
The main reason why companies respond to Better Business Bureau is to ensure that they get a good reliability report. Also, you can file a complaint with BBB over the phone or in writing. But, the recommended way is to use the online complaint system. All local BBB websites have an online complaint form that you can use.
Questions about Home Warranties
Most home warranty companies defend themselves. You should know that not all warranty coverage for homeowners is nationwide. But, this industry is regulated in all 50 states in the consumer protection laws. According to the SCIC, these companies are usually licensed or registered by the department of insurance in 32 states.
Review your coverage: You should review your home warranty contract to determine the specific limitations and coverage.
Request service: Make the request online or call the home warranty company.
Schedule an appointment: The service provider would contact you and schedule a convenient appointment which is agreed upon.
Repair or replacement: Your service contractor would take time to diagnose and repair and replace your covered items. They would make simple repairs which is typical during the first appointment. In other cases, parts need to be ordered and visits may be needed to finish the replacement or repair.
Usually, home warranty costs anywhere between $350 to $600 per year. For extended coverage, these warranties would cost an additional $100 to $500 per year based on the number and types of items needed.
If the seller pays for the home warranty policy and the home warranty coverage or if the buyer pays for it is based on the local customs. But, it varies as it usually the seller that pays for the coverage because the need for a home warranty benefits the seller for the sale.
When it comes to coverage, it depends on where you live. Typically, items like Central Air-Conditioning Systems, Central Heating Systems, and Kitchen Appliances. Other items include Clothes Washer and Dryer, Plumbing System, Electrical System, and Roof Leaks. Usually, these items are part of the standard plan of the warranty.
Did you find this article helpful? YES | NO
Thank you for your feedback!
---