Making the Best Use of Home Warranties USAA
PUBLISHED: October 9, 2012
•
6 MINS READ
United Services Automobile Association (USAA) began in 1922 with 25 Army officers who offered to cover each other's vehicles when no one else would. Today, their tiny organization has grown into a respected institution offering a full range of financial products to millions of members.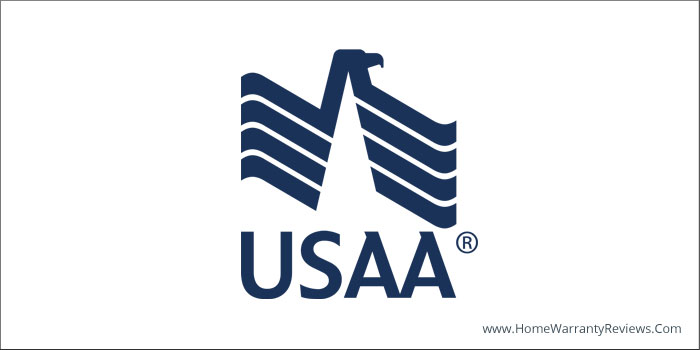 USAA is committed to the financial well being of members of the military and their families for generations to come. As a member of the military, you get a home warranty military discount and save 15% on auto insurance and 20% on renters insurance at the place that you live in. You are also guaranteed life insurance after the military.
That's why it offers a variety of financial products and excellent services to assist its members attain their financial goals and plan for the future.
Does USAA offer Home Warranty?
A few years ago USAA also offered home warranty insurance backed by reputable partners but currently they don't seem to offer it anymore.
When you procure a home, there is a very good chance that you will be offered a home warranty that aids cover the cost of repairs for a period of time after you have purchased it.
A home warranty insurance is essentially a USAA house insurance policy that ensures the electrical, plumbing and mechanical systems of a house. A home warranty offers the same comfort as any insurance against unforeseeable events. This will go a long way in ensuring that major appliance insurance results in your home being free of issues.
Here's what you need to keep in mind to make the most of the safety it provides.
New Home Warranties
If you are purchasing a newly built home, your builder will probably offer a warranty covering defects in workmanship and materials. The period of this coverage differs, but it's generally not less than a year.
To stay away from unpleasant surprises, read your entire warranty booklet before closing on the contract. Ensure you understand the various exclusions and conditions. New home warranties usually don't cover electronics, appliances and similar fixtures set up in the home, as those products are generally covered by manufacturer's warranties. Confirm that you obtain the home owner's guidebook and warranty information kit that comes with each of them.
Warranties on Existing Homes
Sellers of existing homes frequently purchase warranties to increase the appeal of their property to buyers. Towards the end of their terms, these warranties can usually be extended at the homeowner's expense, often for $250 to $600 per year.
Study the warranty carefully as it is only as good as its terms. You may discover some limitations that can lessen the initial appeal. For instance, plumbing problems ahead of home's foundation may be not included, which means many of the most common and destructive headaches will be your liability.
When you name for service, the warranty provider naturally sends off a local service company to remedy the situation. As they wish to pay out as little as necessary, be prepared for warranty providers to favor less expensive repairs over complete replacement.  And have your checkbook useful— even when the repair is covered, warranties characteristically need homeowners to pay a service fee for each repair maybe $25 to $75.
Receiving What's Due
Like any other type of insurance, the rank of claims service linked with home warranties differs from company to company. If you require service, be ready to rise above obstacles. If the warranty company notifies you that your claim isn't covered, ask them to quote a specific channel in the warranty document.
Note cautiously when your warranty expires. A few weeks before it does, give your home a thorough basement-to-roof evaluation to see if there are any covered problems that can still be fixed at the home warranty company's expenditure.
The Value of USAA Membership
USAA membership is a benefit extended to those who have served in the U.S military and their families.
USAA warranty provides life, home and car insurance, banking services, and independent financial advice from licensed financial planners. It also provides a buying service for diamonds and other jewelry, which will save you some funds if you are in the market of those things.
USAA Homeowners Insurance / Homeowners Warranty
USAA Homeowners Insurance provides one of the best values and their claims service is exceptional. The policy premiums are competitively priced and the coverage is better than anywhere else.
USAA Homeowners warranty provides a range of personal property and casualty (P&C) insurance, including automobile insurance, homeowner insurance, renters insurance, valuable personal property insurance, and umbrella insurance. Other than P&C insurance, USAA offers term life insurance, whole life insurance and annuities. USAA's life insurance policies, while not completely unique in the industry, are different from most offerings since they do not include a war-exclusion clause.
USAA Banking Services
USAA banking services also save you a bundle and offer you more convenience. It operates limited-service financial centers in other cities, normally near military bases, which provide assistance and advice in obtaining services and opening accounts online. These limited service locations cannot process deposits or withdrawals, but ATM's located on site do permit customers to make financial transactions.
Investing and Financial Planning
USAA warranty offers a restricted discount brokerage service and a family of no-load mutual funds. Mutual funds established by other firms can also be bought and held in USAA investing accounts. USAA also provides limited independent financial planning advice, as well as a more systematic flat-free or hourly-rate financial planning service.
Other Business
Through its Alliance Services Company (ASC), USAA runs a mail-order catalog service focusing in the sale of diamonds and jewelry.
Besides, the ASC secures a variety of discounted services for members. These include travel-related services through rental car alliances with Avis Budget Group and Hertz Corporation, as well as discounts on cruise travel. Their retail alliances also comprise partnerships with FTD, FedEx, and ADT Security Services. With USAA, try the interactive mortgage calculator.
Though USAA does not provide home warranty plans, you should know of the protection options that it provides its customers.
It provides coverage for structures separated from dwelling, personal property is covered no matter the damage, the loss of use coverage provides a source of money in times of uncertainty and it protects you even if you are found liable to the injuries or death of others. it covers medical expenses between $1000 to $5000. The coverage could be up to 25% of the dwelling's value.
To be eligible for USAA, you should be active, retired, honorably separated officers and enlisted personnel of the US military. You can also be officer candidates in commissioning programs. Also, adult children whose eligible parents have or had a USAA property insurance.
There are certain restrictions that apply and change from time to time. You can join USAA if you are separated military, you should be honorably discharged. Former dependents of USAA members can join USAA. The Bank is a member of the FDIC and issues credit cards and bank products.
Once you open an account with USAA, you should:
Set up direct deposit
Complete a funds transfer
Get started with web bill pay
Monitor your accounts with alerts
USAA Federal Savings Bank's ABA number is 314074269. The US Federal Reserve assigns unique ABA numbers to each financial institution. It is used to move funds electronically and these are called Bank Transit Routing numbers.
At one point or the other, if none of the family needs to have to be in the military. Those that are eligible include active, retired, honorably separated officers and enlisted personnel. But, adult children of the USAA members can be served for those that have USAA auto and property insurance plans.