Which is the Most Reliable Home Warranty Company?
PUBLISHED: December 17, 2013
•
4 MINS READ
We are sorry that we can't give you a name, but we will do the next best thing. We will tell you about all the qualities you need to look for in a most reliable Home Warranty company.
For those of you who feel that you don't know enough about home warranties and matters related to it, we suggest that you go through detailed description about a Home Warranty plan section.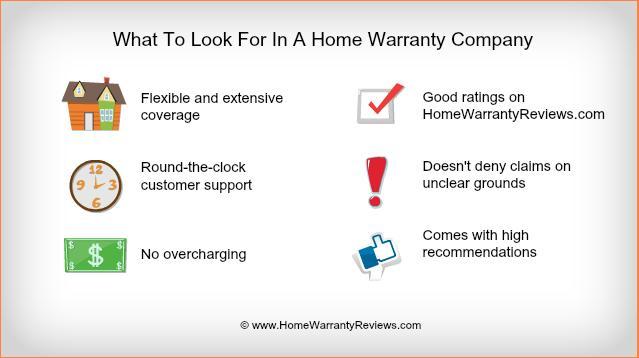 So, you are on the look out for the best Home Warranty companies that gives you the best plan that suits your budget well. For that, first, lets discuss how to figure out what's best for you.
Preparation
Plan how much you are willing to spend on a home service plan each year. Home warranties cost anywhere from $300 to $700 per year, while average appliance costs would be over $2000 per year according to some expert estimates.
What kind of coverage do you require? Is is extensive or just the basic offer? Basic coverage will include plumbing, heating, cooling and electrical systems along with major appliances. If you have a second refrigerator, it is probably not covered unless you request for additional coverage.
What are the companies out there that offer services that you can afford? You can compare home warranty companies and choose the best home warranty company plan, based on h

ome warranty companies reviews

, ratings of home warranty companies, pricing etc. available on our website. Review the top ten home warranty companies and then take a call.
Start comparison shopping!
Once this is done, let's get to the fun part. Here's a list of features that describe the most reliable Home Warranty companies.
Coverage
Look for a company that offers varying packages based on coverage. The company should be able to provide you with a lot of options on the extent of coverage. If you can find a company that offers a tailor made plan for you, it would be great, provided the plan is affordable. Not all appliances and systems covered, so please understand the coverage terms. pre-existing conditions may not be covered under some plans and lack of maintenance issues are almost always not covered.
Repairs vs Replacement
Did you know that most companies prefer to repair and not replace damaged devices? And because of this, you must thoroughly understand the companies policies regarding this. Go through the terms and conditions mentioned in the policy booklet carefully. A reliable company will always look out for your appliances and will replace them if it is needed.
Customer support
The importance of this aspect cannot be overstated. Ensure that the firm you choose has a 24 x 7 customer service wing whom you can call up at any time. They are the people with whom you will be communicating in case an issue occurs. So make sure that they are available around the clock and also enquire about the average time taken to get a response followed by filing your complaint. If you prefer filing claims online, check if the company has online claims processing options.
Seamless customer support is definitely part of an ideal company.
Qualified and experienced vendors
Ensure that the company you choose has a local branch or at least a good network of  contractors in your neighborhood. In case they do not have qualified contractors in the area, make sure you are allowed to choose your own vendors.
Your insurance company should always provide you with the service of trained and experienced service technicians. They are the people who are responsible for fixing your damaged gadgets so it is highly important that they have a good record. Speak to an agent and inquire about the quality of vendors that are hired by the company. Vendors must be thoroughly screened by the company.
Clean Record
It is never a bad idea to refer to the record of the State Insurance Commission or BBB to ensure that the company you are planning to choose has a clean history. Picking a company that has a history of lawsuits and bad reviews can never live up to your expectations. You can also ask your friends and family to recommend a company based on their experiences. Always choose a company with good reputation to make the most of the deal.
This article is just a brief description about the qualities of the best Home Warranty companies. This is not a rule or guideline. Home Warranty plans can cost anywhere between $250 to $700 per year, so it is necessary that you make an informed decision. You can get a free quote or estimate on home warranty plans before you choose any company.
Happy Home Warranty shopping!