Warranty Companies on Most Complained List again
PUBLISHED: February 24, 2008
•
3 MINS READ
The leading real estate portal Angie's list has released its annual list of best and worst rated companies based on member surveys. Home Warranty companies topped Most Complained List for 3rd Straight Year. Thirty-eight percent of the reports for home warranty companies were "F" grades.
In addition, architects, structural engineering and solar panel companies made the bottom ten for the second year in a row. Angie's List collected nearly 300,000 reports in 2007 from members who graded some of the best home warranty companies and service companies on overall experience, price, quality, responsiveness and punctuality.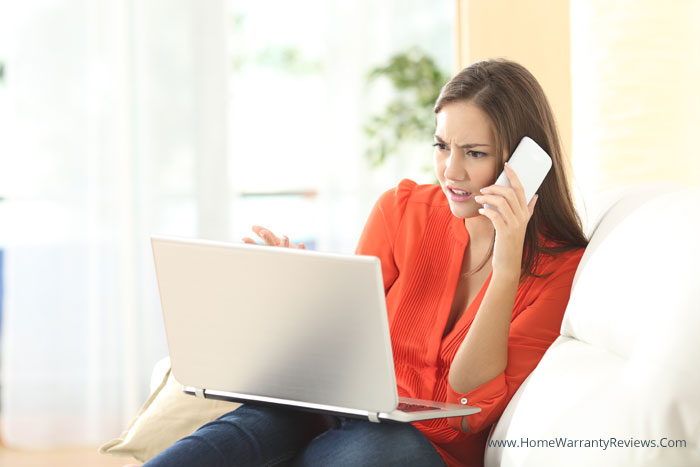 When Buying a Home Warranty Plan
This is why you should check home warranty company reviews before you sign up for a policy. These policies are completely different from extended warranty companies.
So don't forget to check out the top rated home warranty companies or top 10 home warranty companies before you buy. At the same time it is difficult to pose which are the worst home warranty companies but you should know which companies are out of business.
Similarly, when you sign up for a home warranty company, you should ensure that they have available contracts and this is why you should search for 'home warranty companies near me.' This will help you determine the best home warranty companies in your locale.
While you're at it, don't forget to distinguish between home warranty insurance companies and home appliance warranty companies.
Here is the list. Visit Angie Hicks Blog to read the complete article Angie's List Top 10 worst grade earners:
1. Warranty companies
2. Home builders
3. Furniture sales
4. Internet service providers
5. Architects
6. Structural engineering
7. Solar panels
8. Taxi/Shuttle service
9. Entertainment/party services
10. Mattresses
Angie's List Top 10 best grade earners:
1. Veterinarians
2. Dog walkers
3. Piano tuning
4. Animal training
5. Hauling
6. Hair salons/barbers
7. Upholstery cleaning services
8. Animal/house sitters
9. Window cleaners
10. Lighting services