Disclaimer
We maintain complete transparency with the readers on our website. The company rankings on our site are independent of any marketing relationships that we may hold with a home warranty company. We may receive compensation for receiving quotes or placing advertisements. However, this does not affect a company's rankings. Companies are ranked solely on the basis of consumer reviews and ratings received from home warranty users.
*The lead information obtained will be sent to the respective companies as selected by the readers. However, the lead will be shared with a similar company if the selected company either doesn't participate in Leads Program or doesn't respond.
Safeguard Your Home Appliances From Unforeseen Breakdowns And Expensive Repairs
Are you a homeowner? See how HomeWarrantyReviews help you get the best warranty coverage to avoid financial crisis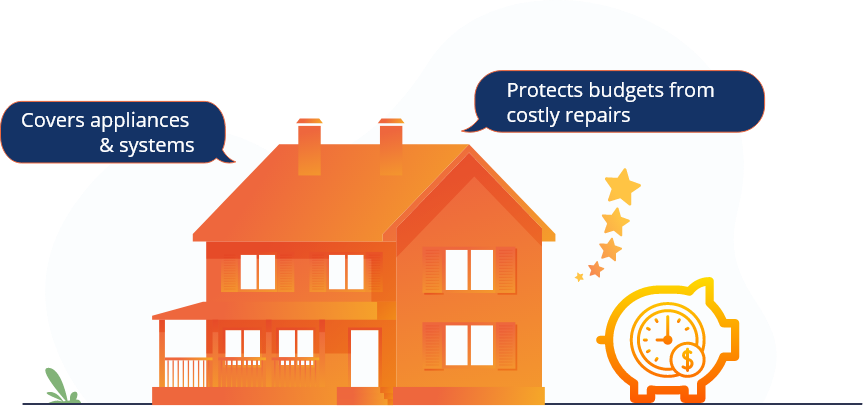 Floyd A Olanio





Great value for the money. However, AHW doesn't pay enough towards the cost of the Freon. My copay for my AC repair was over $600
Laura Thomassen Powell





i have used American Home Shield for many years, left it an went to a new company and came back it is the best company to have on your side
Jason H





I had a burner go out on my stove. The tech showed up in 2 days and got it fixed Good service. And I would recommend Choice
Joan Calton





My water heater was not heating as it should and I called AHS. I had a new water heater in just over a week. It is now working great.
James Long





Fast response,clean,Professional results. I have used AHS for over 15 yrs. Always pleased with the results when I needed them.
Safeguard Your Home Appliances From Unforeseen Breakdowns And Expensive Repairs
Grab your Free Home warranty estimate
from 80+ Top Rated companies serving your location
Grab your Free Home warranty estimate
from 80+ Top Rated companies serving your location
By clicking on "Get A Free Quote" I agree to the Terms of Use and Privacy Policy. I also offer my express written consent to receive calls, pre-recorded messages, texts, and emails on home warranty offers. I understand that my consent is not a condition of purchase.
Guaranteed Peace of mind as we are Secured by SSL Certificates
No Credit Card required to get your Free Quotes
https://www.homewarrantyreviews.com/wp-content/themes/HWR-2020