Hurricane Irma: Prepare in Advance
PUBLISHED: September 7, 2017
•
6 MINS READ
If Hurricane Harvey wasn't bad enough, you will have to get ready to brace for Hurricane Irma that is set to hit Florida soon. NOAA's National Weather Service has stated that it's a Category 5 hurricane with a wind velocity of 190 miles per hour is the highest ever recorded.
Currently, the hurricane is battering Barbuda and Antigua and several other islands in its trajectory. It is passing through the Caribbean Islands and making its way past Anguilla, St. Kitts, Puerto Rico, Dominican Republic, Haiti, Turks, Cuba and Caicos before it hits the US and the British Virgin Islands. The 2000 inhabitants of Barbuda have been advised against venturing outdoors till the hurricane passes over the island. Shelters have been opened in several places for those that have lost their homes that live in Codrington which is located on the west of the island.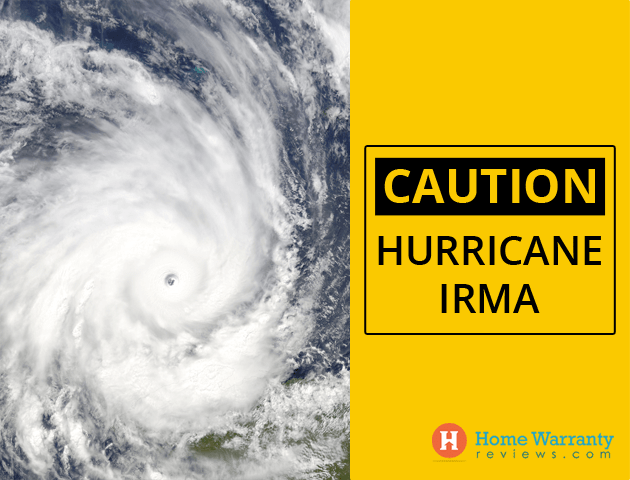 The United States President, Donald Trump declared that Florida, Puerto Rico and US Virgin Islands are in a state of emergency. The hurricanes are caused by the one-degree Celsius increase in the water temperature. Similarly, these storms have winds that are powerful enough to levels homes. Four other storms had strong winds like this over the Atlantic; Hurricane Allen in 1980, Wilma in 2005, Gilbert in 1988 and Florida Key storm in 1988 which had wind speeds in excess of 180 mph. The Leeward Islands are expected to see waves that are 11 feet in height while 20-foot waves would lash across the Turks, Caicos Islands and the Bahamas.

In order to keep the residents of Florida safe, Governor Rick Scott has deployed a 100 member Florida National Guard that would be deployed across the state. Also, 7,000 National Guard Members would be pressed in across all 67 counties of Florida. Tourists are being evacuated and the Florida Keys is geared to ensure that they are out of Hurricane Irma's Path. Most coastal places, especially in Miami have been evacuated to keep residents and tourists safe and far away from the approaching storm.
What Does the Storm Look Like?
Click on the map to see how Hurricane Irma has progressed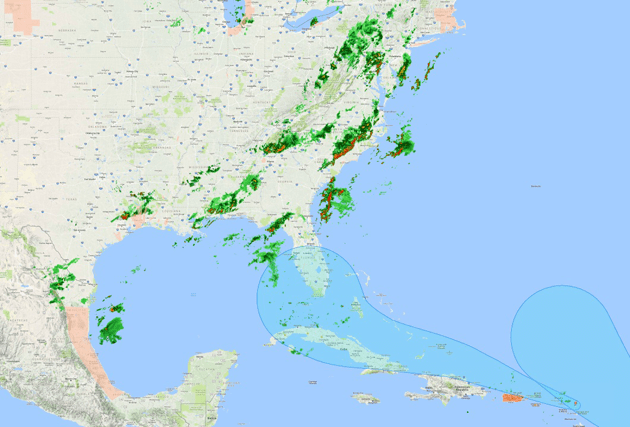 Additionally, you can get the latest updates on Hurricane Irma with videos and graphical representations.
How to Prepare for Hurricane Irma
1. Create a Checklist
Most people would be anxious about whether they could survive Hurricane Harvey. The only way to possibly take up this challenge is by ensuring that you carry crucial supplies. This will help you avoid a tunnel vision especially when you have a storm like Irma lurking. Guidelines provided by the National Hurricane Centre are your best shot at staying out of harm's way and being completely protected. It's best to stay safe by ensuring that you buy the right commodities and be prepared to battle the worst possible scenarios.
By having a checklist, you will ensure that you have total control over buying what you need and require, rather than cramming into a fix when you get to the department store. It can be quite scary at times, especially when items are rationed out or if people buy in panic and there's nothing much to buy at the stores. Items like cans of water, batteries for torches and emergency lamps can be handy. Look to buy canned food and items that will keep you nutritious and well fed during the storm. Ensure that you also have enough toiletries, medicines and other supplies which will come in handy if the storm lasts as long as Hurricane Harvey did.
2. Safeguard your House
It can be quite a costly affair to redo your house after a natural calamity and most insurance agencies cover only what is within your policy. Therefore, it's important to bring all the furniture on the patio in, collect all the plants and the decorative items in the garden and garage and bring them inside your house. As the winds could be extremely rough and dangerous, it is advisable to bolt down all windows and doors and in times where their winds could break through the glass, you should build it up with plywood or board wood. Since this is a category 5 storms there are chances that projectiles from the surroundings might land on your property. You should look at going to the ground floor or the basement to ensure that you keep low.
3. Being Equipped While Staying at Home
If you consider staying back in your house and not moving then you should be prepared for the worst. There are times where you could be in total darkness or without water. Ensure that you keep enough supplies for at least a week. Since the roads would be flooded and only get worse, then you should understand if you decide to remain indoors then you should not change your mind later on.

You can start by preparing your home and trim damaged trees and branches, secure gutters and board windows. A portable generator would be great in case you lose out on electricity and never need to plug it into a wall. Similarly, you should cover your air conditioning unit to avoid debris from damaging it. You can also reinforce your garage door to ensure that it stays strong and secure. Here's a small checklist that you review to ensure that you have the required supplies to whether the storm:
Water

– Keep at least one gallon per person for the next seven days

Food

– Ensure that you have nonperishable food, juices, snacks and food for your children.

Fill gas

– Ensure that you have enough gas in case you have to evacuate your area.

Pets and pet care

– Keep all pets in their cages or with a collar for identification. Also enough food and water for them and a mussel in case they get restless.

Health and hygiene

– Stock your home with enough and a first aid kit and medicines kits.

Batteries and flashlights

– These are important if the power goes out or to keep safe.

Communication Devices

– It would be ideal to keep all phones charged and additional power banks. If you have an intercom that would be the best way to communicate within the house

Cash

– Keep enough money to wait out the storm and small bills to make small payments across the counter for things that are necessary.

Certificates, important documents, and cards should be stored in a watertight container/s

All tools should be kept within reach in case you need to safeguard your house.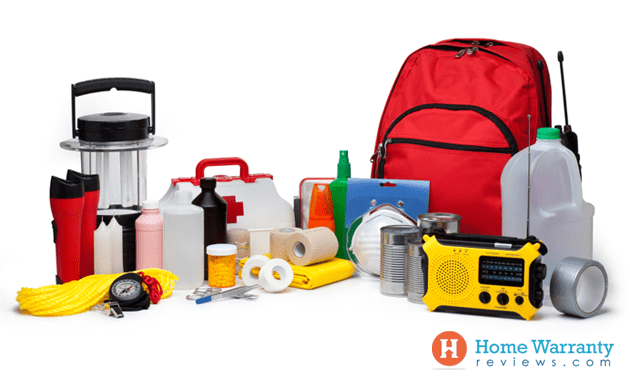 4. If you are on the move
In order to evacuate, you shouldn't waste time and you should ensure that you leave sooner. It is definitely wiser to leave earlier than before you sense that storm would be approaching. In case you sense that it might be coming then you should have an evacuation plan and map the route out. Unlike most states, Florida has only a few highways that allow you to evacuate north. Fill up on gas, contact your bank and drop by to withdraw cash in order to ensure that you have enough. This will work in your favor in case the bank is shutting down or if your card does not work when the storm hits. Don't move to hotels as they would be crowded to capacity. It's best that you stay with friends and relatives and wait it out. There are many shelters that you can go to in terms of the last resort. It's better to wait it out unless you and your family are in danger.

Before you venture out, make sure you pack:
Basic Essentials:

Cash, clothes, food, water, cell phones, medication, baby products (if necessary)

Pets, first-aid, maps, flashlights, and batteries

Documents: Driver's License, Insurance, Social Security Cards
5. Find Shelter for Your Pets
Drop off your pets at a friend's house in a location that isn't endangered by the hurricane. If not look for shelters that let you keep your pets. Most shelters do not allow pets for the safety of their residents but you could be lucky enough to find someone to look after them. Most animals are usually more scared of the events which would follow. Keep your pets within reach and try to comfort them as they some of them would not be used to being kept within closed doors for a long time. Our pets are like family and so it is important to keep them well loved, out of danger and entertained. Make sure that you have all the numbers of your vets, trainers and those that can be of help during this time.Here's a list of things do in case you are evacuating by the National Weather Service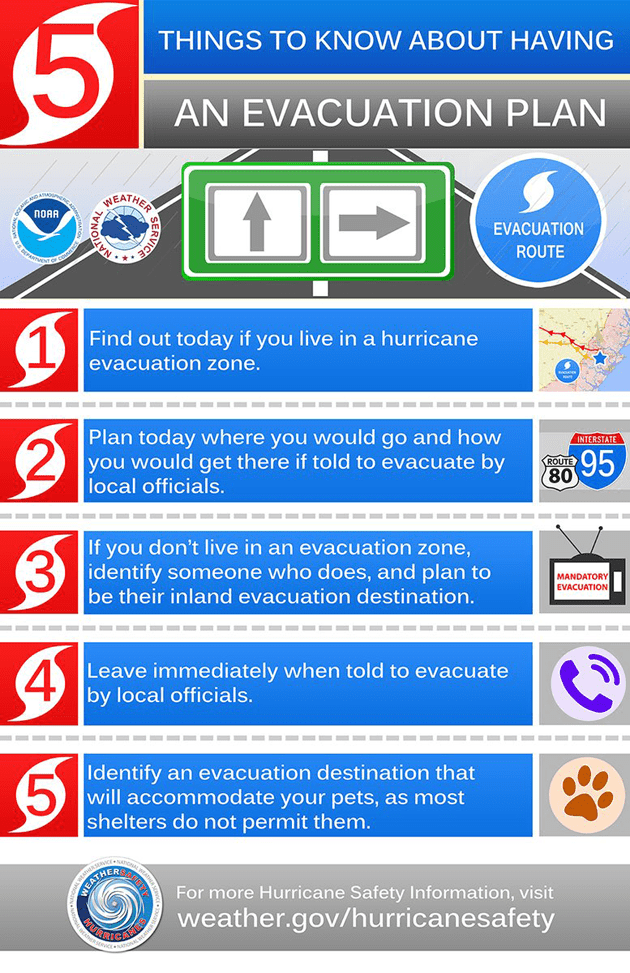 Home Warranty and Insurance
Insurance provides you the relief against most damages that are caused by natural disasters.You can recover all losses fully from your home insurance company. However, your home warranty provides assistance only for damages that occur due to everyday wear and tear. This means that your home warranty only covers the cost of repairs and replacements of appliances and systems. Know more about the State of Florida and get quotes on home warranties. You can get your fair share if you have made preventive measures to ensure that damage is reduced. With a Home and Structural Warranty, your home will stay strong and stand the test of time against powerful winds and flooded areas. Make sure you know what is covered in your home warranty when you are claiming your repairs, maintenance, and replacements. Read about comments of home warranty users through their reviews.
Share Your Story
If you live in an area that is in danger of being affected by Hurricane Irma, then you should tell us how you are preparing yourself for the coming week. Share your opinions and let others know how to stay safe!
How many weeks are you prepared for in terms of food, money and other supplies?

Are you evacuating or staying?

Would you prefer a shelter or be on the move?
We would like to hear what it takes to be in your shoes. Especially if there are other families out there, we would like you to network with them. Give us your tips and share your experiences. We're here for you.