How New-Age Policies Help You in Being a Well Informed Homeowner?
PUBLISHED: January 30, 2017
•
6 MINS READ
Your home is the center of your everyday life and possibly your most valued asset. When your home is destroyed or damaged, you want your claim sorted out by an insurance company that realizes this simple fact. A right homeowners' insurance company best meets your needs and provides you with the most valuable blend of quality service, custom-made coverage, and fair pricing in policies.
Am I Required To Have Home Insurance If I Own A Home?
Depending on where you live – an apartment, house, or condominium – the right home insurance plan can give you peace of mind along with the money you need to replace or repair your home and/or stuff. Home insurance policies vary by the type of coverage you choose, the losses covered and the type of residence you own. You pick a policy that is best for you. It could be an all-inclusive policy that covers losses such as smoke, fire, falling objects, and theft of personal property, or a policy that covers specified losses.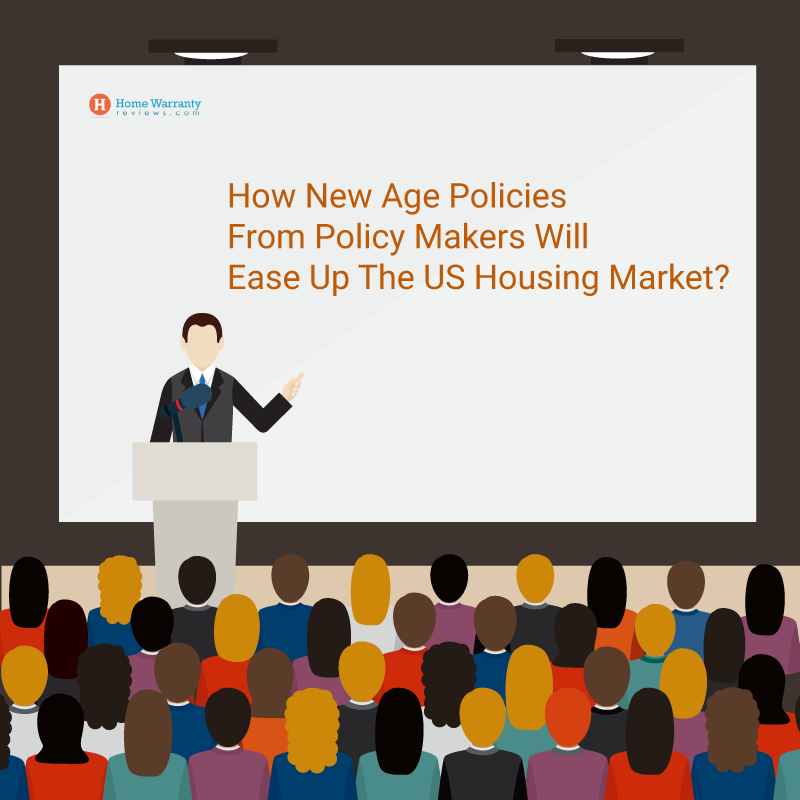 Your home insurance plan is made up of the precise options you select. The amount you pay for your policy depends on what coverage you buy, how much you want to cover, and where you set your limits. There are many types of homeowners policies available when you decide to be a homeowner or not. The most significant part of homeowners insurance is the level of coverage. Avoid paying for more than you require. Below are the most common levels of coverage.
 HO-1 & HO-2 – Broad policy that guards against 16 perils that are stated in the policy
 HO-3 – Covers the structure against all perils except those specifically excluded by the policy
 HO-4 – If you rent or lease your home, you need a renters policy to cover your personal property and liability
HO-5 – Premium policy that guards newer, well-maintained homes; it covers against all perils except those specifically excluded by the policy
 HO-6 – Insurance for co-ops/condominiums, which includes liability coverage, personal property coverage, and coverage of improvements to the owner's unit
HO-7 – Similar to an HO-3 policy, but for mobile homes
 HO-8 – Policy particularly for older homes, with similar coverage to an HO-2 policy. However, it only covers actual cash value. In Florida, many insurers are offering this policy
Comprehending Your Policy
As insurance policies come in many shapes and sizes, the same is true for insurance companies and agents, who can charge different rates for the same coverage. Bigger insurers are not always better and small don't essentially have the best customer service. So, it's always good to shop around for the top deals and ask the precise questions in an attempt to know what you are really receiving.
Prior to signing on the dotted line, you should understand that not all homeowners policies are the same. This is always one of the most common misinterpretations about insurance. According to a survey, more than a third of the homeowners said they did not have or didn't identify if they had adequate homeowners insurance coverage. In 2005, after Hurricane Katrina affected the city of New Orleans, and again in 2012, when Superstorm Sandy damaged numerous communities in New York and New Jersey, thousands of worried survivors got a rude shock when they found their standard homeowners' policies did not cover flood damage.
Additional Insurance And Endorsements
Many catastrophic events are not covered in the basic homeowner's policy, but they are still insurable and require additional levels of insurance. In some cases, homeowners need entirely different policies, which are usually several times costlier than the typical homeowners' premium. Some homes are situated in high-risk areas such as flood, hurricanes and earthquake zones, which make buying additional insurance a top priority for these homeowners. Instead of the usual $250 to $1,000 deductible under basic coverage, you have to shell out 1 to 5% of your home's insured value (up to 10% in Florida).
Hurricane season is an old threat for many residents living along the southeastern coast of the U.S. Hurricane Matthew, which made arrival on Oct 8, 2016, left an expected $6 billion worth of property loss in its devastation across states such as Florida, South Carolina, North Carolina, Georgia, and Virginia. If you live in a region that is prone to hurricanes, you must have certain emergency plans in place. Homeowners in hurricane-prone areas need to act fast to file damage claims with their insurance firms. For instance, if your home is insured for $200,000 and your plan has a 3% deductible for hurricanes, you will have to expend $6,000 out-of-pocket on a storm-related claim.
Some Popular Endorsements And Extra Policies Include:
 

Guaranteed Replacement Cost Coverage –

A policy that pays to reconstruct your home completely, even if the cost is above your policy limits. You can expect to pay $400 to $1,000 more 

in premiums each year for  this endorsement
Inflation Guard –

A policy that automatically raises your dwelling coverage limit yearly in proportion to inflation, so that your limits are at least 80% of its value. Incremental premium increases in relation to the limit are often charged when the policy is renewed

Personal Umbrella Liability Insurance –

A policy that broadly covers assets. It increases your liability coverage above the limits available in any of your "basic" policies, comprising auto, boat, and homeowners insurance. Umbrella coverage can extend to other excluded coverages, such as the invasion of privacy, false arrest, and slander, which can kick in once your primary coverage is exhausted. Premiums for this coverage begin at around $150 to $300 per year for $1 million in coverage, an additional $75 for $2 million, and $50 extra per year for each additional $1 million in coverage

Scheduled Personal Property –

A policy that covers high-value objects such as stamps, jewelry, coins, antiques, guns, computers, furs, and other items that could go beyond the limits of your homeowner's policy
Creating Your Home Inventory
When you buy a homeowners insurance policy, one of the must have insurance policies, you must prepare the latest home inventory to speed up a claim settlement if you ever need to make one. A complete home inventory, help your insurance company verify the property easier, which in turn makes settling your claim easy. Additionally, you can validate losses for your income tax return with the latest home inventory without any hassles.
For many homeowners, insurance is something to be thought of again, i.e., until the worst occurs. Homeowners who wait until they experience a loss before assessing their own policies do not get the full value – may be little value – out of their incalculable premium payments.
Homeowners insurance is a monetary agreement, but it should also be treated as a living entity to be cherished over time. You can do so by reading your policy wisely, shopping around for the suitable agent, comprehending your coverage limits, and creating an updated property inventory.