How Does a Home Warranty Work ?
PUBLISHED: March 14, 2014
•
3 MINS READ
Here's a funny pictorial story that gives a peek into how does a Home Warranty work. Mr.Fox here is our friend who purchased a home service contract. His beloved washing machine crashed one day while the contract was still valid. With the help of a home warranty, Mr. Fox was able to ensure that his washing machine was working in pristine condition in no time! All he had to do was call the home warranty company, wait for a contractor to show up and fix his washing machine and Voila! His washing machine troubles were a thing of the past.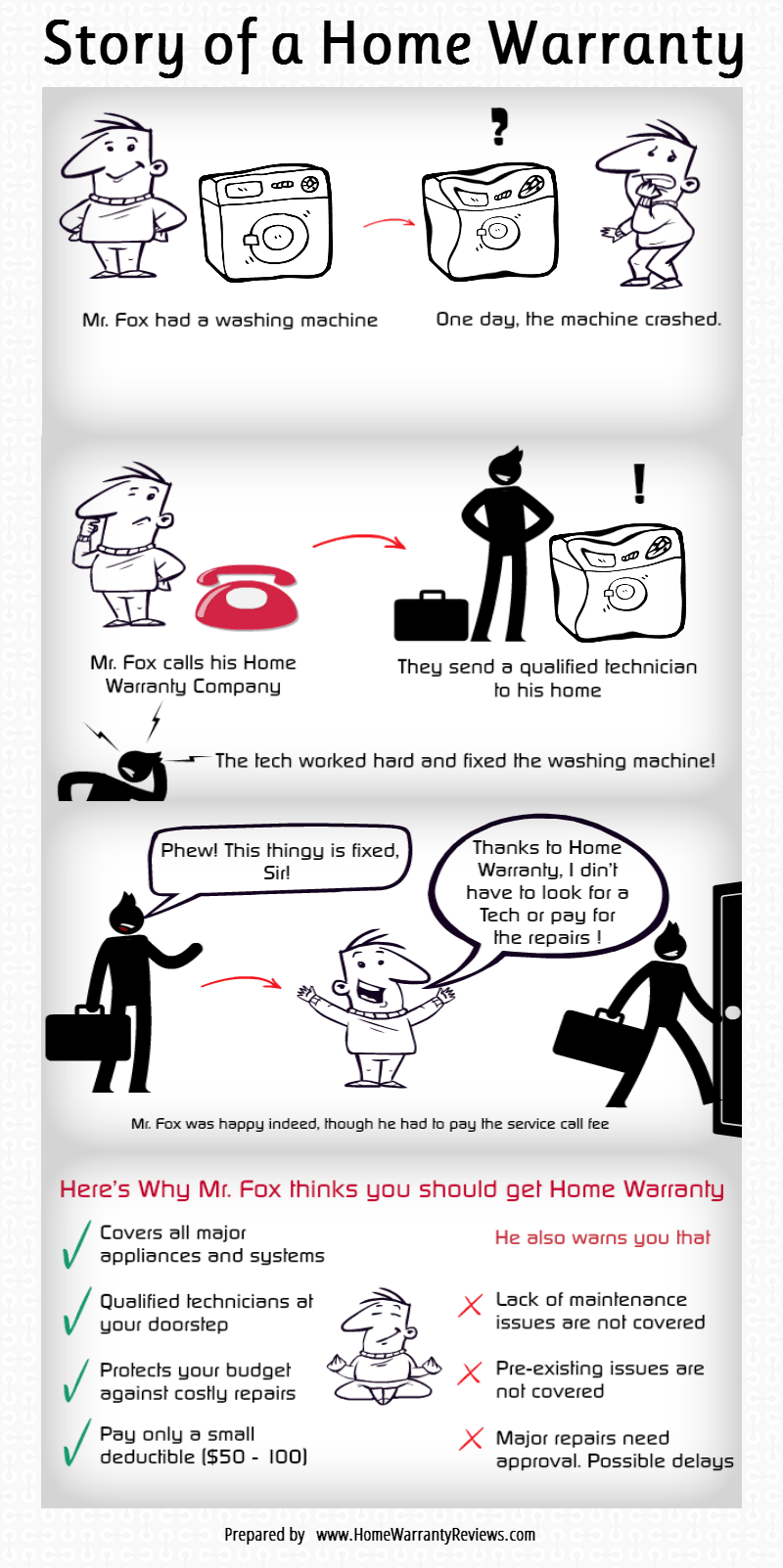 Share this Image On Your Site
Now, back to the story.
Mr. Fox had an appliance warranty, so he did not have to
Look for a technician
Pay for repairs
Carry the device to a service center
Do the repairs himself
Mr. Fox simply called the home warranty company who in turn called up a service contractor with whom they maintain business ties. The warranty company sent a technician to Mr. Fox's home to take a look at the appliance. The tech fixed the issue right there as it was a minor problem. You see, if the problem was big and if parts needed to be replaced, the tech would have had to wait for the approval of the warranty company before doing it.
Once the problem was fixed, the tech collected the service call fee and departed his way. Mr. Fox lived happily ever after resting assured that if his appliances crashed, he would always have his home warranty company to rely on!

The end