Insurance on Appliances in the Home
Purchasing warranty plans for household items has become a common thing these days. Over time, it has become one of the best ways to protect your budget against unexpected repairs and replacements of damaged household devices.
A Home Warranty, sometimes called an Appliance Warranty is a contract that agrees to offer discounted repairs and replacements of the covered devices. They cover damages resulting from wear and tear and hence are ideally suited for houses whose appliances are over 4 years old.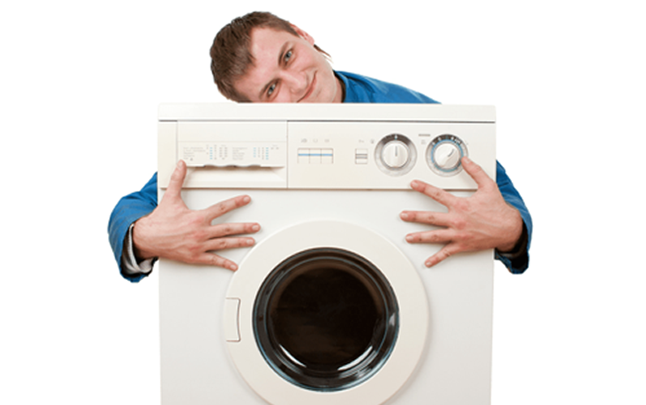 Home warranties differ from homeowner's insurances in the fact that the latter covers damages and losses resulting from natural hazards or crimes while appliance warranty covers damages due to regular wear and tear. You can never replace a homeowner's insurance with a home warranty. It is generally considered that home warranties are best suited for the following people who –
Own appliances that are over 4-5 years old
Can't afford frequent repairs and replacements
Do not have a trusted contractor to perform the repairs
Have no time for do-it-yourself repairs
Are owning a home for the first time
So naturally, they are not suited for people who
Own brand new or fairly new devices
Can afford expensive repairs and replacements
Have a trusted contractor or is a contractor himself
Have the time and skill for DIY repairs
There are a lot of home warranty companies offering a range of packages to suit your requirements. So never feel that you have only one option. In fact there are so many options out there that you may want to read a Home warranty buyer's guide before you make a decision. In general, home warranties are affordable, with the annual premium ranging anywhere between $250 to $1000. The premium usually depends on the amount of coverage you are purchasing.
The advantages of owning a home warranty are many. And also, it is the closest thing you can get to peace of mind when it comes to protecting your budget. Let's take a look at the pros.
Advantages
Being the repair contract that it is, home warranty takes care of repairs and replacements of damages happening to the covered device for a stated period of time. So if your appliances crash during the coverage  period, you will not have to spend much from your pocket.
Saves your budget from unexpected expenses due to appliance damages.
Almost all the major appliances and systems are covered. Electrical, plumbing, HVAC and wiring in general are included in a standard warranty plan. You can always purchase additional coverage too.
Each time an appliance crashes, you simply have to place a call to your service provider. They will send a technician to your doorstep to fix the issue. You have to pay a service call fee each time an issue is raised.
Depending on the coverage you purchased, home warranties sometimes even replace your device with a brand new one if the technician pronounces the device unrepairable.
Home warranties increase the value of your property at the time of sale as sellers prefer homes that are covered by appliance warranty.
If you have doubts about the devices that are covered and omitted, you can go through What is covered under Home Warranty plans to get a clearer picture. If you are still not sure if you need home warranty or not, we suggest that you read an article on "Do I need home warranty?", this will certainly give you some guidance.
Working
Home warranty works in a very simple way. An appliance crashes and you call up the warranty company and inform them about the damage. They will ask you to give them all the necessary information like device name, manufacturer's details, model no, batch no, and other relevant matters.
Once they collect this info, they will call up a service vendor with whom they maintain business ties. The vendor then collects your contact details to talk to you about fixing an appointment. A qualified and experienced technician then comes over to look at your device. If the repairs needed are minor, he will do them right away. However, if major repairs are needed or if parts need to be replaced, the technician waits for the approval of the home warranty company. Parts needed will be procured by the company. You will pay the service call fee to the technician when he comes to your home.
Drawbacks
This is not a free of cost arrangement. In addition to the annual premium, you will be paying a service call fee (around $50) each time you place a claim. Like a coin with two sides, home warranties too have a few drawbacks. Let's discuss them.
Home warranty companies will always try to repair and not replace your damaged device.
Home Warranties do not cover pre-existing conditions or damages resulting from lack of maintenance. They also do not cover damages occurring due to crimes or natural hazards, that is the job of Homeowner's insurance.
The technician sent over to your house will decide the extent and nature of your damage. The Home Warranty company will consider his word and not yours when it comes to determining the action to be taken up. If you have disagreements on this, contact the customer service operative of the company.
Claims can often be denied on unclear grounds and by stating tiny clauses from the contract which are often overlooked by customers. Ensure that you read the policy booklet and contract carefully to avoid any misunderstandings.
You cannot raise multiple issues in a single claim.
The bottom-line
Home warranties are indeed a great way to insure your household devices. It protects your budget too. It is necessary that you make a wise decision regarding the choice of company and warranty plan so that you make the best out of the deal. The policy booklet and the contract are vital documents and they must, without fail, be studied and preserved carefully.
You can go through reviews about various companies and their plans on our website to compare and choose the best.
---