First American Recognized as one of America's Best Employers in 2019
PUBLISHED: April 25, 2019
•
3 MINS READ
First American Financial Corporation is a leader in title insurance, risk solutions, and settlement services. They have been recognized by Forbes as one of America's Best Employers in 2019 in the large employers' category. It features in the top 500 companies across 25 industry sectors and employs over 5,000 people. This is the second time that First American has been named in the Best Employers List.
America's Best Employers were chosen from a sample of 50,000 American workers were chosen to take an independent survey. The evaluation of the survey suggests how likely employees were to recommend their employer to family and friends. Additionally, employees were asked to recommend other employers which were also factored in the rankings.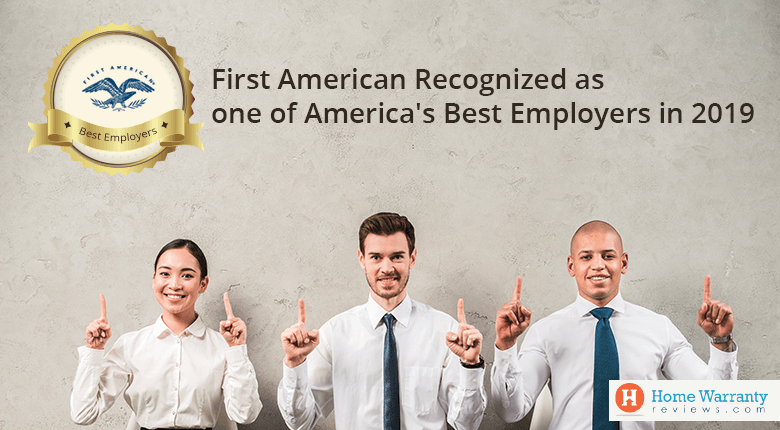 Talking on this development, Dennis J. Gilmore, First American Financial Corporation's CEO said, "Our employees place a premium on putting people first. It's how we work with each other, with our customers and within the communities in which we operate."
Adding to this he expressed, "That our own employees would recommend us as a great employer reflects the integrity and commitment of their colleagues – the people they work with every day. It is their efforts that have earned First American's reputation for leadership and innovation in the title insurance and settlement services industry."
A few months prior, First American was named as one of 2019's Fortune 100 Best Companies to Work For. First American was recognized as one of the Best Workplaces in Financial Services and Insurance for the third year in a row. Also, First American is one of 2019's Best Workplaces in Texas for the second time in succession.
Fortune magazine and Great Place to Work also recognized First American in 2018 for the third consecutive year among one of the Best Workplaces for Women and the Best Workplaces for Diversity. Since 2012, First American earned the recognition of Best Place to Work 55 times in publication across America.
On a global level, Canadian subsidiary, FCT was named Best Workplaces in Canada – 1000+ Employees for four years in a row from 2015 to 2018. Also, it was awarded the 2018 Best Workplace in Canada for Millennials and one of the Best Workplaces in Financial Services and Insurance.
About First American Financial Corporation
First American Financial Corporation dates back to 1889 and provides title insurance, settlement services and risk solutions for real estate transactions. It has a total revenue of $5.7 billion for 2018. The company offers its products and services in the US and abroad.
About First American Home Warranty
First American Home Warranty is a home warranty leader and provides homeowners protection since 1984. They have provided more than 8.9 million home warranties over the last 35 years. First America's Home Warranties offers substantial coverage with its products and services for repairing and replaces systems and appliances. This company has been awarded the Editor's Choice award for 2017.
About HomeWarrantyReviews.Com
HomeWarrantyReviews.com is the #1 Consumer Research platform in America for the last 13 years. The site has more than 70,000 reviews by home warranty customers like you. Here, you can get personal experiences and determine which is the best home warranty for you. Get the best home warranty for your home by reviewing home warranty plans based on reading the reviews and ratings. Similarly, you can check which is the best plan based on location, pricing, and features. You should get your free home warranty quote today and allow a home warranty company to get in touch with you to sign up or renew your home warranty plan.