First American Mortgage Solutions Expands Its APIs Availability
PUBLISHED: April 16, 2018
•
4 MINS READ
First American Mortgage Solutions, a member of the First American companies family announced on April 12, 2018, that it expanded the application programming interfaces (APIs) that are available through its Digital Gateway. This offers users wider flexibility in creating modern consumer-friendly applications and workflows.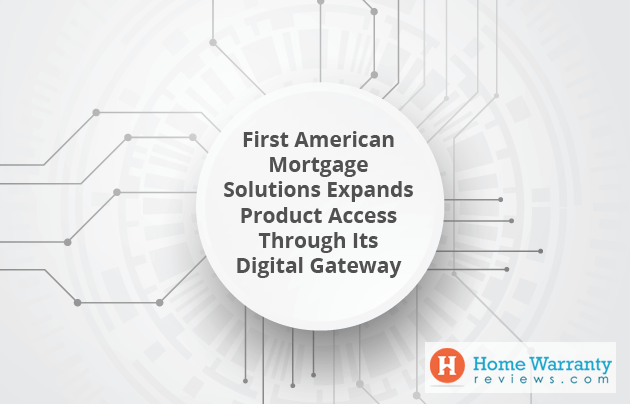 First American Mortgage Solutions' Digital Gateway provides a solitary platform for mortgage lenders and servicers, Fintech companies, Loan Origination System (LOS) providers, and Point-of-Sale (POS) solution providers to access data and services across the First American enterprise. The expanded APIs and malleable architecture can be used to devise digital mortgage applications that can concentrate on borrower experience. The perks include loan application efficiencies via auto-population and data validation. The benefits also cover simplifying complex tasks and improving overall efficiency.
Kevin Wall, the president of First American Mortgage Solutions said that the customer feedback since the initial launch has been positive and that they expect an increased engagement as more digital solutions emerge. He went on elaborate on how their strong APIs allow unparalleled flexibility and workflow configuration while more APIs would be coming soon. The team at First American Mortgage Solutions is also working on streamline integration of data, products and services to speed up digital transformation across the mortgage spectrum.
The First American APIs and datasets that are available through Digital Gateway include:
Multiple Identity APIs

for comprehensive searches of applicants' Social Security numbers with identity and occupancy validation

Multiple Property APIs

for nationwide property/owner searches that includes hundreds of property data points and listing history

Proprietary Ownership APIs

, leveraging a nationwide search for properties owned by the borrowers, and any potential unidentified addresses, foreclosures, and pre-foreclosures

Lien and Judgements API

, both FCRA and non-FCRA compliant

Fraud, Verifications

and

Compliance API datasets
"We're committed to investing in data and digital solutions across our business to assist customers in achieving their goals," said Kevin Wall. "Digital Gateway is our latest technology innovation designed to support their vision to accelerate mortgage lending and improve consumer experience."
First American Mortgage Solutions is conducting a private demonstration at the Mortgage Bankers Association's Technology Solutions Conference & Expo 2018 which is happening in Detroit, Michigan from April 15-28.
About First American Mortgage Solutions
First American Mortgage Solutions was founded in 2010 is a part of the First American family of companies. It provides comprehensive solutions for residential lenders and services that cover the entire loan spectrum. Its subsidiaries include TD Service Financial Corporation, Forsythe Appraisals, LLC, and Forum Technologies, Inc.
About First American Financial Corporation
First American Financial Corporation (NYSE:FAF) is a key provider of title insurance, settlement services and risk solutions for real estate transactions. The company was founded in 1889. First American Financial Corporation also provides services like valuation of products, title plant and management services, title and other real property records and images, home warranty products, property and casualty insurance, and banking, trust and investment advisory services. With a total revenue of $5.6 million for the year 2016, it offers its products and services to customers directly through its agents across the US and abroad as well.
HomeWarrantyReviews.Com and First American Home Warranty
First American Home Warranty is a member of First American Financial Corporation. The company has established itself as a leading provider of home warranties in the American home warranty industry. The company was nominated for the Top Rated Home Warranty Company award for the years 2017 and 2018 as well as constantly ranks among the Top 10 companies listed on HomeWarrantyReviews.com. It provides its service in 38 states and the Dist. of Columbia, their coverage protects homeowners against costly repairs and replacements of essential home systems and appliances. First American Home Warranty provides its services through a large network of independent prescreened contractors and qualified technicians.