Fidelity National Home Warranty Announces New President and CEO
PUBLISHED: November 16, 2018
•
4 MINS READ
Fidelity National Home Warranty and Disclosure Source, leaders in the home warranty and California natural hazard disclosure market have announced Lorna Mello as the President and CEO of both companies. She has over 30 years of experience in the Home Warranty and NHD (National Hazards Disclosure) industries. Also, she has a strong understanding of sales and operations. Her strengths would be used to serve both growing companies well, despite the rise in the needs of this market.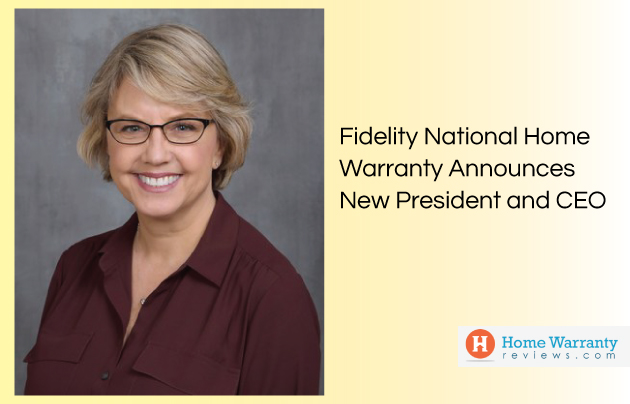 Talking about this development, Jeff Knudson, Executive Vice President, Fidelity National Financial said, "We are very excited to have Lorna join the Fidelity National Financial family of companies and to have her leadership and experience now focused on helping to grow these two important service providers."

She will provide leadership and direction to expand partnerships, profitability and market share for both companies. Lorna has extensive marketing and sales experience. This will work well with her effective strategic alliances and operational discernment to help grow both Fidelity National Home Warranty and Disclosure Source. Also, among other things, Lorna is a leader in the home warranty industry and the current President of the National Home Service Contract Association.
Speaking about the announcement, Lorna said, "I am honored to lead such well-respected companies in the home warranty and NHD industries. There are so many opportunities for growth and innovation in both industries, and I am excited to have joined the team at such a pivotal time." She added, "Gaining and keeping the trust of our customers will always be the driving force behind our product and service innovation, and I look forward to making a significant contribution to that effort."
About Fidelity National Home Warranty and Disclosure Source
Fidelity National Home Warranty Company and Disclosure Source are both subsidiaries of Fidelity National Financial.
Fidelity National Home Warranty Company supplies a one-year service contract that will cover the repair and replacement of appliances and systems. This includes covered systems which include electrical, central heating, interior plumbing, water heater, ductwork, dishwasher, oven/range/stovetop, trash compactor, garbage disposal and in some states air conditioning and garage door opener.
The enhanced coverage would include pool and spa equipment, well pump, washer/dryer, and refrigerator are available for a minimal extra cost. Seller's Coverage is also available for the home seller during the listing period. Fidelity National Home Warranty is a member of the National Home Service Contract Association and the Home Warranty Association of California.

Disclosure Source is a premier California Natural Hazard Disclosure company. Their products are created to assist parties in real estate transactions. This is done by communicating statutorily required (and ancillary) disclosure information quickly and economically. They also provide details on residential environmental hazards that will help buyers stay safe.
HomeWarrantyReviews.com and Fidelity National Home Warranty
HomeWarrantyReviews.com is the #1 consumer research website for home warranty information. Using this platform, you will get information about more than 80 home warranty companies. We have been collecting reviews and information for the last 12 years. Based on the ratings, research, and reviews, you can gauge which are the best home warranty for you. This information will help you make an informed decision about buying the best home warranty service in your locale.
Fidelity National Home Warranty was known as Alliance Home Warranty prior to its acquisition in 1998. The company acquired the Chicago Title and was merged in 2001. Currently, the company has been servicing clients across several states for the past two decades.

If you are new to home warranties or looking for something new then you can avail a free quote of the best home warranties in the market. While you're at it, you should make use of our free tools. This includes the Home Maintenance Calculator and the Mortgage Calculator. The Home Maintenance Calculator would give you the break up between out-of-pocket costs versus the cost of a home warranty. While the Mortgage Calculator would give you all the numbers behind a mortgage which is worth your while.