From Buyer's Market to Seller's Market: The US Housing Shortage
PUBLISHED: April 28, 2016
•
5 MINS READ
One of last year's most talked about movies, "The Big Short," got people thinking once more about the great housing market crash of 2007.  The film, based on true events, cut to the heart of the abuses of government regulatory weaknesses that allowed one of the worst market collapses in history to occur.  Though that financial crisis is behind a great many, plenty of U.S. homeowners are still feeling its effects in the form of an upside down mortgages, loans bigger than the value of the houses that collateralize them.  According to NBC News, 13% of U.S. homeowners are still seriously underwater.  This estimate was based on figures provided by RealtyTrac, and the basis for the term, "underwater," was that the home's value is 25% less than what is currently owed by the homeowner.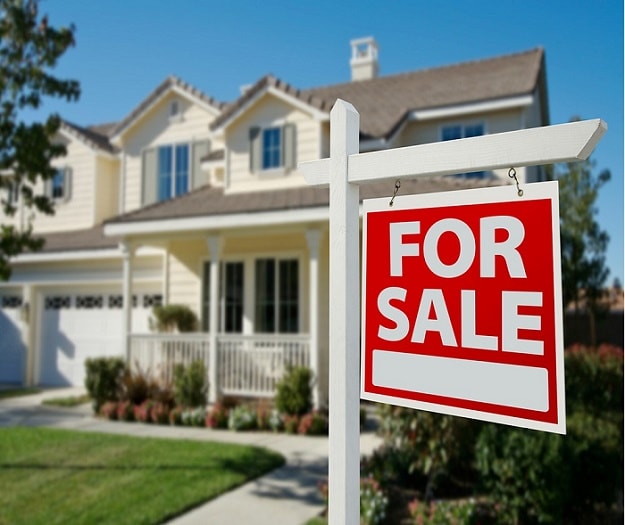 Imagine what this means for the homeowners.  You face the choice of holding on to a house that may or may not ever reach a value which would match or exceed the mortgage.  For many families, this just is not an option.  The other prospects are not any better, though.  Accepting foreclosure or a short sale can be as damaging to a consumer's credit rating as a bankruptcy.  The long term effects of having poor credit can be devastating, particularly so for families barely hanging on financially and experiencing long-term decreases in household income.
It's no surprise then that homeowners who owe more on their homes than the houses are worth should be cheering the current situation facing the housing market.  That situation, of course, is the US housing shortage that is being realized nationwide, worse in some regions than others.  In a blog post on Trulia's website just days ago, the online publisher of real estate industry information broke down factors that are contributing to the shortage of homes and particularly the shortage of affordable ones.  According to that Trulia article, 95 of the 100 largest U.S. metropolitan areas have seen dramatic drops in the number of new starter homes being built.  If you compare these metro areas with various measures of employment opportunities, you begin to see that what's driving the economic recovery in some regions may also be driving a split between housing that is affordable for the most fortunate among us and that which is affordable for the average worker or for the working family.
Talk of a housing shortage may seem bizarre to those who are still watching their property values hover, stuck in a zone that seems almost permanent.  These homeowners are witnessing a recovery in a housing market that has not been evenly experienced nationwide.  While places like southern California see spikes in prices of even undeveloped land, much of the country is seeing stagnation, except in neighborhoods with premium housing options.  So while inventory nationwide is shrinking, it's not necessarily translating into big opportunities for owners of homes around the United States to sell at break-even or a profit.  And those who do sell their lower-priced houses as such are running into problems finding houses that they can afford at the next price level.
So, what is it that's really driving housing shortages, if not healthy employment and more people moving from their first house to their second, and a more expensive one?  This is where speculation can lead to some pretty grim possibilities.  Back in January of this year, The Washington Post gave some predictions for the housing market in 2016.  Among those visions of the coming year were sunny forecasts of continued rising home values, built on solid ground this time, unlike the lead up to 2007.  But what the Post's article may be wrong about is how solid the ground is under these increasing housing costs.  According to some market analysts, a new type of real estate investor is largely taking the place of larger institutional investors.  These "mom and pop" investors are, unlike their larger predecessors, using credit, not cash, to make these purchases.  In this article from RealtyTrac about mom and pop investors in the real estate space, the purchase of homes is secondary to the effort to purchase the loans themselves.  And it doesn't end with small investors who buy distressed houses on credit or who buy non-performing loans (NPL) and usually foreclose, adding to reduced house values in areas already struggling to rebound.  There is evidence, as Fortune reflects in their recent article, that a number of large-scale investment factors are directly contributing to overvalued real estate in the U.S., an undercurrent that is buoying sales of overpriced homes, thus leading to a shutout for prospective buyers with budgets that just are not big enough for the market's demands.
If the worst case scenario predictions prove to be true then American homeowners should not expect to see the continued value increases predicted by optimists and eager salespeople.  And if it proves to be true that the shortage is mostly built on speculation, much like the bubble that burst in 2007, then that 13% of underwater mortgages reported by NBC News may, in the not-so-distant future, grow much bigger again and abruptly end the housing shortage.
---
About the Author:  Kevin Wallach has written about the home warranty industry and other homeowner related topics since 2009.  He is actively involved in the marketing of home warranties, as well as being an active member of the larger industry.  He is the administrator of the Linkedin group for the home warranty and home service contract professionals.
HomeWarrantyReviews.com is proud to bring our readers editorial articles such as this one. If you would like to see other topics related to homeownership covered in future editorial articles, please let us know. And if you came here today to read about home warranties then please consider one of our recent articles about home warranty companies and their services.