How to Keep Safe in Hurricane Michael
PUBLISHED: October 8, 2018
•
6 MINS READ
Hurricane Michael is a tropical storm that is rapidly forming off the Gulf of Mexico and the Yucatan Peninsula and is gaining considerable strength and this could become a potential Category 2 hurricane. It looks to strike the Gulf Coast over the Florida Panhandle.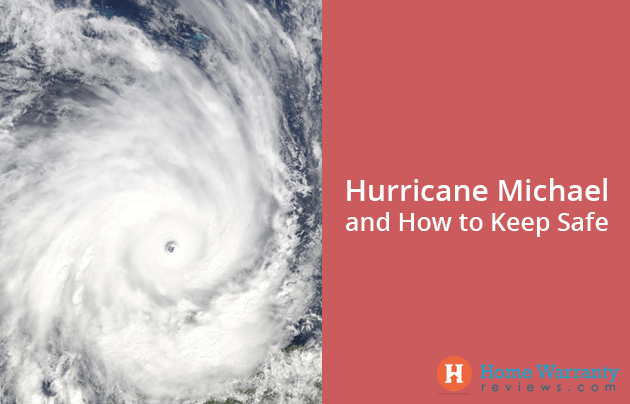 Currently, Florida Governor has declared a state of emergency for the 26 counties to hurry preparations in the Florida Panhandle and the Big Bend area. This would mean freeing up resources and activating the 500 member group the Florida National Guard. The storm's surge could also affect areas that are not in the different path of the storm.
About Hurricane Michael
Hurricane Michael crept up on Sunday as a typical tropical storm with winds of up to 50 mph but as of Sunday evening, it has increased to over 60 mph. The storm is now acquired hurricane status as of Monday night as it moves over the Yucatan Channel and crosses the Gulf of Mexico nearing the Florida Panhandle. Hurricane Michael is now extended out 170 miles primarily to the northeast and southeast of the storm's center.
Forecasters have advised residents along the northeastern and central US Gulf Coast to monitor the storm's progress. In order to stay safe, Tallahassee, Florida's capital has opened two locations where residents could get sandbags to prevent their homes from flooding.
News and Social Media
According to a local news channel, the Big Bend and South Georgia should prepare for tropical storm force winds. These include winds of 40 mph which can easily enough knock over trees, power lines and cause power outages. There is also heavy rain and flash flooding which is bound to happen. The possibility of a hurricane force winds on the coast and close to Hurricane Michael's center could cause landfall.
Social media is abuzz with the city of Pensacola tweeting that residents should be safe and have an emergency plan.


There is a tropical storm warning which was in effect for the Cuban provinces of Pinar del Rio and the Isle of Youth. Additionally, this warning was also sent out for the coast of Mexico from Tulum to Cabo Catoche. This warning indicates that a tropical storm is expected within the next 24 hours. Also, the hurricane center suggested that the storm would produce close to a foot of rain in western Cuba which is potentially triggering flash floods and mudslides in the mountainous areas. Therefore, Hurricane Michael would be the 13th named storm of the 2018 hurricane season
15 Safety Tips to Keep Safe During a Hurricane Michael
Here are a few safety tips that your emergency management and officials are offering which could save your life during the period of a hurricane:

Evacuation
When it comes to evacuation, there is no choice but to leave. The best way to stay safe is to be away from the storm's landfall. These orders to evacuate are based on the historical flood maps and the strength of the storm.

Based on categories a hurricane will bring a varied amount of damage adding to which homes can be destroyed. This could be based on falling roofs and walls collapsing. Also, fallen trees and power poles could isolate residential areas. Power outages could last for months.

If you are in a mobile home, leave. Mobile homes will not survive a Category 5 hurricane.

Make sure that you do not leave your pets behind at home or in the outdoors.



If you stay
In case you choose not to evacuate or you cannot leave then there are a few things that you should do:
You should choose a secure room in your home like a closet or a bathroom without windows.

Stay on the bottom floor of your home until and unless the water rises up.

Do not go into the attic to escape rising water as you could be trapped. In case you have to use the attic then take an ax with you and cut a hole in the roof to escape.

If you are in the flood-affected zone, then you should turn off the electricity at the main breaker before the water gets into your home. This will reduce the risk of electrocution.

The most important thing to do is to not go outside in a storm. This is because pieces of buildings, trees, roofs, and other objects would fly through the air.

Make sure you use a flashlight and not a candle as a light source.

When you lose power, you should try to stay calm and group together.
During or after the storm
In the event of a storm, do not use a generator.

Also, remember to never use the portable generators inside the home or in the garage or in the basement or even the crawl space.

Generators produce carbon monoxide which can kill you if you breathe in too much of it. In case you use a portable generator then you should have a carbon monoxide alarm to detect its presence. Appliances should be plugged into the generator and not the electrical system. Similarly, this can hurt you in the bargain and kill utility workers when they begin to reconnect the electricity to homes.

Make sure that you do not go anywhere near standing water as it could contain live electric wire. If you come in contact with it then you could get electrocuted. If wires are seen on the ground after the storm, you should assume that they are live.
Home Warranty And Insurance
You should know that insurance covers the damage caused by natural disasters but a home warranty will protect you from damage due to wear and tear. With a home insurance, you will save a lot and recover from your losses caused by a natural calamity. Get free home warranty quotes and use a host of tools from the home maintenance calculator to the interactive mortgage calculator. If you are in Florida, you should compare the best home warranties out there and choose one that will give you the most bang for your buck. Moreover, before you sign up for a home warranty, you should make sure that you know what is covered under your home warranty. However, you need to find the best home warranty out there based on the awards that they have won.