New Sewer Service Warranty Program Anticipated
PUBLISHED: March 30, 2012
•
4 MINS READ
The National League of Cities surpassed a considerable milestone in February 2012 with more than 100 cities now taking part in the NLC Service Line Warranty Program. In this program, more than one million households are now entitled to participate. The program is administered by Utility Service Partners, Inc. and offers citizens in participant cities an affordable way to keep away from the unforeseen and large expenditure involved with a line break.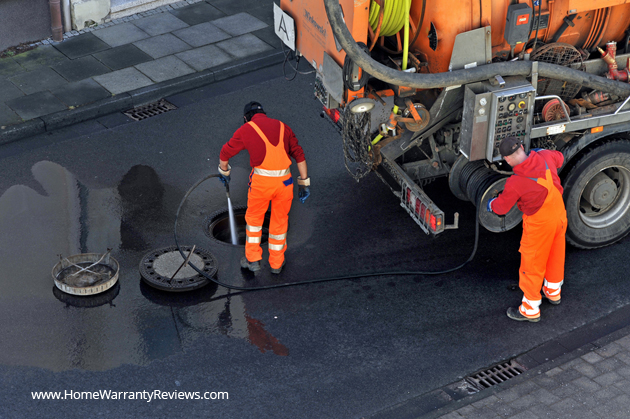 If you possess a home in Marshalltown your side drain main-the pipe that joins your home to the city main- is your responsibility. In case something goes wrong, you are responsible for the cost to fix it as your home owner's insurance does not cover it.
A new program could grant home owners with auxiliary insurance to cover the cost of mending these sewer lines if something goes wrong. During the meeting of the Marshalltown City Council, Oscar Arras of Utility Service Partners Inc. gave a presentation applauding a new warranty program his company is offering. Neither the homeowners insurance companies, nor the home appliance warranties cover these expenses in their basic coverage.
According of Arras, the program moves the burden of coping with sewer main mishaps from the home owner to Utility Partners Inc.
Cities and towns all over the country from Rolfe, Iowa (population 566) to Atlanta, Georgia (population 540,922) are aiding inhabitants who have come across these unexpected repairs. Many citizen are not aware that they are only liable for the utility line that go from their houses to the utility connection. In case these lines break or leak, repairs can be very costly.
Dinald J. Borut, Executive Director of National League of Cities says, ""I am very encouraged by the warm reception this program has quickly received since its introduction 12 months ago," stated Donald J. Borut, Executive Director, National League of Cities." He continued, "In these difficult economic times, cities are actively seeking creative ways to assist their residents. This program was designed to help city residents save thousands of dollars on the high cost of repairing broken or leaking water or sewer lines."
The warranty program offers up to $4,000 in coverage per incidence and costs just under $6 per month. There is no deductible and no limit on the number of repairs and homeowners can get any number of them in a year. In addition, there is no deductible.
As per the City Administrator Randy Wetmore, the city would get 10 percent in royalties from the fees Utility Service Partners Inc. charges. The program would make use of only local contractors and plumbers who will be required to respond to calls received via the company's 24/7 800 number within an hour.
Wetmore says that one of the biggest benefits is that the program is voluntary and if someone wants to benefit themselves to it then they have it. He adds that the program is not dependant on the number of people making use of the service.
The program also helps with "soft calls" where city workers are send off only to notify the homeowner that the city is not responsible for the issue. Further the program costs nothing put into practice and has no evident downside. Customers are free to pay one of the three ways: online payment, monthly invoices or payment up to a year in advance.
National League of Cities
National League of Cities is devoted to helping city leaders put up better communities. NLC is a source and supporter for 19,000 cities, villages and towns, on behalf of more than 218 million Americans.
NLC Service Line Warranty Program
The NLC Service Line Warranty Program helps city residents in saving thousands of dollars on the high cost of repairing broken or leaking water or sewer lines. Offered at no cost, this program offers participating cities with the whole thing required to bring it to its residents, converse with local media and make known where residents can get information about the program.
About Utility Service Partners
Headquartered in Canonsburg, PA, Utility Service Partners, Inc. (USP) is one of the self-governing providers of service line warranties in North America with a collection of over 375,000 products in the U.S. Ever since its formation in September 2003; USP has opened up partnerships with municipal/city governments and utilities to offer utility line warranties to their clientele.