How You Should Prepare for Hurricane Florence
PUBLISHED: September 11, 2018
•
4 MINS READ
Hurricane Florence started last Sunday and has intensified into a major hurricane. Hatteras Island, North Carolina has been evacuated and the Governors of South Carolina, North Carolina, and Virginia have declared a state of emergency.
Though the storm is still brewing over the Atlantic Ocean, it is not sure that it will make landfall in South Carolina and deliver a glancing blow or miss the entire Palmetto State. This is where the difference lies in preparation for an impact instead of suffering damage and injury while trying to escape its impact.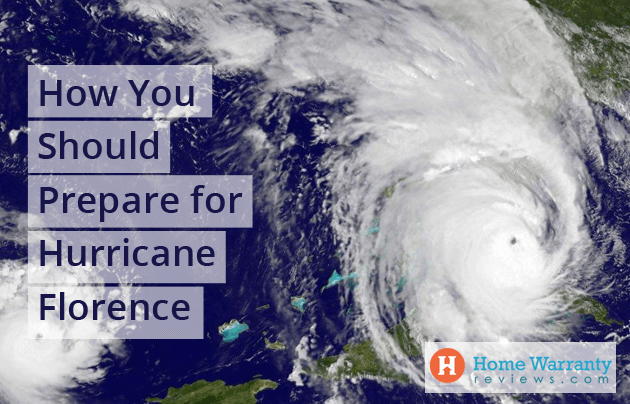 Local emergency preparedness officials from around the state have joined in. Whether you are a seasoned hurricane veteran or this is the first experience, you follow these emergency preparedness tips and make an emergency kit which includes:
Nonperishable items such as vegetables, fruit and canned meat
Manual can opener
High-energy foods
Supplements and food for infants, those on special diets and the elderly
Three day supply of water with a minimum of 1 gallon for each person
Medication, water, and food for your pets
You should make sure that there are enough supplies for each person for at least three days. This is because it could take a while before rescuers could reach you. In case the power goes out, then you should use up perishable food in the refrigerator and then use up all the food in the freezer and then move to nonperishable food in your emergency kit.
Specialists feel that you should store medication of people in your group, flashlights, batteries, a crank-operated radio, cash, and traveler's checks and change. Also, you should have a tool kit, boots, rain gear and carry all important documents.
These documents include birth certificates, passports, marriage licenses, wills, Social Security cards, bank account numbers, and insurance policies, and store them in a waterproof container. The earlier you get to the grocery store the better, this includes hardware stores to avoid the long lines.
Links to emergency management agencies for South Carolina as well as in the tri-county can be found here:
Here you can find information on the local hurricanes and statewide hurricanes on the agency website. In case you cannot use the internet, call the state Emergency Management Division at 803-737-8500 for information.
As the days pass on, forecasters will have a better idea with the potential impact of Florence on South Carolina. They will continue to check with state and local agencies and send you updates through news media on the storm.
In case you are ordered to evacuate, you will be contacted by your county emergency management agency which will have details about the evacuation routes and other instructions. Also, there will be guides and information about the hurricane broadcasted on news channels.
Officials in recent years have also reminded the public that the governor's office does not issue voluntary evacuation orders. You should know that you should leave if an evacuation is ordered.  Those that stay back after an evacuation are at their own risk.
Additional Ways to Prepare
Make an emergency kit and ensure that there is a family communications plan in place
Learn all the hurricane evacuation routes in your area and how to find higher ground
You should know where to go and how to get there if you need to evacuate
Trim trees and shrubs around your home and this will make them more wind resistant.
Remove dirt in clogged gutters and downspouts
Carry in outdoor furniture, garbage cans and other decorations and things that are not tied down
In case you live in a high rise then you should get ready to take shelter below the 10th floor
Install a generator for emergency power backup
Home Warranty And Insurance
While insurance covers against damages caused by calamities, a home warranty covers normal wear and tear of appliances and systems. You can get save a lot with an insurance company by recovering losses caused by unnatural damages. This means that your home warranty only covers the cost of repairs and replacements of appliances and systems. Know more about the State of South Carolina, North Carolina, and Virginia and get quotes on home warranties. You can get your fair share if you have made preventive measures to ensure that damage is reduced. Before you sign up for a home warranty, you should make sure that you know what is covered under your home warranty.