Staying Safe From COVID-19: What To Do At Home
PUBLISHED: March 18, 2020
•
6 MINS READ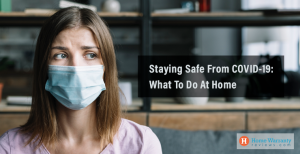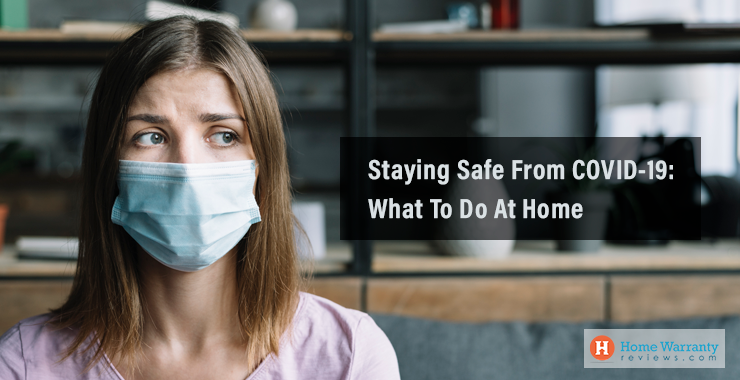 With the spread of the new pandemic, COVID-19 unprecedented measures have been taken to combat the situation. In just a matter of 3-4 months, the virus has fast spread over the globe. Shutdowns of companies in the US, remote work and temporary layoffs have been the order of the day and it is not clear how long these changes will persist. There are many questions about staying safe from COVID-19 at home, that aren't strictly home-related.
Why are we being asked to stay home? How are the changes in the economy namely the job losses and remote work going to affect our finances? How do we safeguard our personal and financial well being? We will answer some of these queries in this article.
Why Are We Being Asked To Stay Home? 
As COVID-19 is highly contagious and spreads by droplet infection, governments and healthcare professionals estimate that restricting the number of people crowding public spaces should reduce its spread. There is much-unwarranted panic about Coronavirus leading people to stock up on cleaning supplies, depriving those who actually need them such as emergency services personnel.
If you have been advised to stay at home, it is in your best interest to do so and minimize the risk of being a carrier, or at worst acquiring the disease. The disease appears to affect those who are older and immunocompromised more severely but many have contracted a troublesome fever and other flu-like symptoms. 
People having chronic and lifestyle diseases such as diabetes, cardiovascular and respiratory diseases are at increased risk of mortality. Most of us may have such family members and thus keeping them safe becomes a priority. Read all about how to keep your home and family protected at this time.
Social Distancing to Stay Safe From COVID-19 At Home
The new buzzword of 2020, social distancing is everywhere. The White House has released social distancing guidelines as Coronavirus isolation precautions.
Americans have been advised not to congregate in large groups, avoid discretionary travel and social visits as well as public places like bars and malls.
If you need to eat out, you can use drive-in or delivery options, though that does risk the delivery agents' health. Fortunately, the digestive tract is not a part of the pathology, so you can eat outside food. Clean the delivery containers thoroughly if you plan to reuse them.
Social distancing also includes placing yourself and your household under a self-quarantine for 2 weeks if you contract Coronavirus symptoms or the disease itself. Avoid visiting relatives in an assisted care facility, but do keep in touch with them through phone calls or video calls. Social distancing does not mean social isolation. You can send in care packages but leave instructions with caregivers for these to be sterilized before handing over.
Avoid sending your children to daycare if they are very small and not potty trained especially. If you must, then ensure that the surfaces there are being constantly disinfected and the staff is making the children wash up frequently.
How To Protect Your Finances From COVID-19
Here at HomeWarrantyReviews, our objective has always been to help homeowners save money and protect their homes. Unforeseen repairs and replacements can make a huge dent in a household budget. It is especially important now with a possible recession on the cards that your money should be saved for essential expenses.
There is plenty of volatility in the economy now. The stock markets have been swerving up and down (mostly down), while global supply chain based companies have been forced to temporarily lay off employees. Not all professions can afford remote work, healthcare being the most obvious example, but also agriculture and goods shipment. 
Despite having health insurance many Americans are worried that they would not be able to pay for the treatment and tests if they got sick with coronavirus. Insurance plans cover only specific hospitalization expenses. Patients will be left with having to pick up the tab for services not covered.
Treatment kits aren't widely available and are running out. People with private health insurance coverage risk high out-of-pocket costs if they need hospitalization for Coronavirus infection.
It is prudent to shore up your savings now to ensure that you can tide over at least 3 months of living expenses. Make a household financial plan right away that will enable to stay safe from COVID-19 for the foreseeable future.
Reevaluate your old budget and see if your money is going to the right priorities. Allocate portions of your income stream for savings and investment. This too is a form of coronavirus precaution.
Consider the following factors when making your revised plan and budget:
Home Warranty Plan

: The last thing you want to spend money on at this time is unforeseen system-appliance breakdowns. A home warranty plan covers breakdowns due to normal wears and tears of the common home systems and appliances.

Money for Repairs and Replacements

: If you have a home warranty plan, set aside some money for deductible payment. If you don't then, you will need to set aside a lot more money for getting a technician to diagnose and fix any arising problems.

Groceries and Household Necessities

: Make a list of all the food items you commonly buy and eliminate the non-essential purchases. This includes food, washing supplies, etc.

Medical Emergencies

: This goes without saying now that there is a novel virus on the loose. If you have family members with health conditions, take those expenses into account. 

Fuel and other bills

: While we are all urged to restrict travel as much as possible, you may need to go out to buy various necessities or to other emergencies. There is also the payment to be made to utilities.

Educational Expenses or Mortgage Repayments

: Unfortunately you cannot afford to slack off on your debt repayment schedule. Keep enough money aside to repay these over 3 months at least. Do contact your lender should you lose your job and be unable to pay the installments.
By following the guidelines issued and relying only on the legit government-approved information outlets, we can avoid falling for mass hysteria. We may have a good chance of arresting the spread of this pandemic and flattening the curve of the spread. Follow the community actions recommended by public health officials to stay healthy and reduce exposure to COVID-19. Stay home and stay safe from COVID-19.