Which is the Best Home Warranty Plan?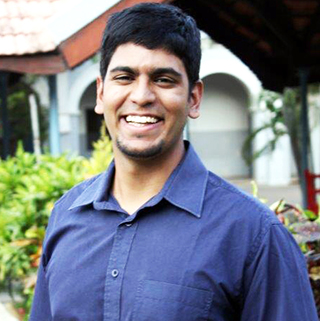 By Steven De Nazareth
Updated: January 16th, 2020
Did you just buy a home or are you afraid that there's way too much out of pocket expenses?  Then a home warranty plan is something that you should consider.
But, the difficult part would be determining which home warranty plan to sign up for without burning a hole in your pocket.
This is the one-stop guide to let you know which is the best appliance warranty plan in America. Once you have read this guide, you will be in a better position to judge which is the best home warranty plan and make an informed decision.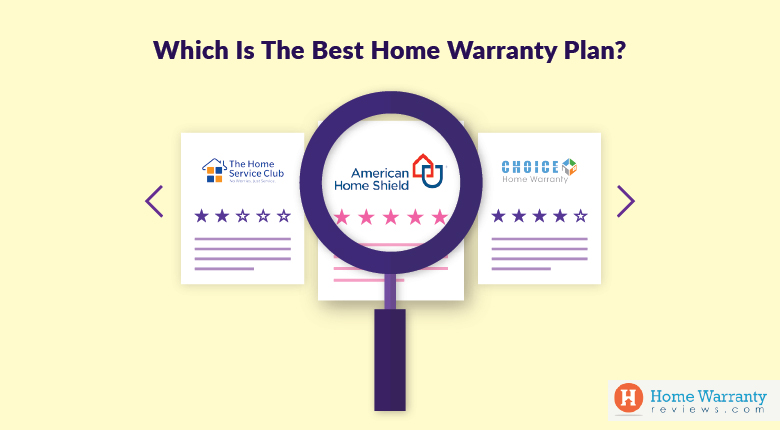 So, how do you go about it?
First, you should determine what comes under a home warranty plan.

Second, determine the budget that you are willing to pay for the plan and the service call charges.

Lastly, pay for the home warranty plan and share your experience with new customers like you.
Types of Home Warranty Insurance Plans
Home warranty companies usually offer different types of coverage based on covered appliances and systems.
The common home warranty plans are:
Appliance Plan: This home appliance protection plan covers mainly appliances which require repair or replacement when required. Companies usually decide which appliances are covered. Most warranties exclude well pumps, central vacuum motors among several other appliances.
Systems Plan: Here home warranties cover HVAC, plumbing, electrical and more. Systems covered vary from each company plans. Few plans could include less common systems like hot tubs. Normally system plans cost more than appliance plans.
Combo Plan: These plans have a comprehensive list of appliances and systems and this should be the most expensive among all plans.
Best Home Appliance Warranty: Top Five Options
When it comes to shopping, we look for quality, durability, and pricing among most things otherwise we would most probably take the products back. Companies try to raise the bar every time to ensure that they serve their customers with the best products, customer service, and delivery. This being said, you should look for home warranty companies with great flexibility and reliability before you commit for a specific plan.
Take time to discuss the plans, get insights on what the plans cover and what would be left out and what are the coverage limits for appliances and systems. Learn about how easy it is to make a claim through a simple phone call or placing the claim online.
Look through the pros and cons of a home warranty and this will help you determine which is the best home warranty plan based on what are the offerings. Coming back to the question- 'Which is the best home warranty plan?' we will give you the top 5 options to choose from and where to start. These are the best home warranty companies.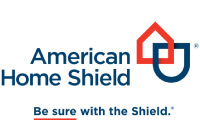 With American Home Shield plans, you can choose a home warranty that covers specific areas in your home. Here, you can opt for up to 10 systems or appliances to be included in your warranty.
You can also choose to 'Build Your Own' warranty that allows you to include only what you need. But, you do not pay a lower price if you choose only five systems or appliances but you can opt to mix these elements of appliance and systems plan to build a more precise warranty.
The best part of AHS is that its payout exceeds what people expect from a warranty. Here, the warranty will pay up to $3,000 for most systems that it covers. Though Sears home warranty offers $10,000 cap on repairs, it is likely to go out of business.
The contract is easy to understand and has a website that is easily accessible for filing claims and tracking. American Home Shield serves customers in all states except Alaska and has a massive network of 15,000 technicians.
The yearly premium costs anywhere between $299 to $500+ while the deductible costs $75 to $125 based on what you are willing to pay.
Get a warranty with American Home Shield >>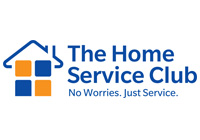 The Home Service Club enables customers to experience the best in customer service and this shows in the positive online reviews. Also, the premiums of $400 are higher than their competitors.
You can opt for less expensive premiums and higher spending caps based on other contracts. Learn about the cost of the warranty based on when it does not pay for your repair and you will then find another way to find some other way to cover these expenses.
The Home Service Club has a more reliable way to know when the warranty will pay for the repair and when you have exceeded the limits. Typically $2,500 is limit for appliance and system repair costs. The service costs or deductible is $95 per visit
Since 2008, the Home Service Club has allowed homeowners to use their Standard or Comprehensive plans.
Get a warranty with The Home Service Club >>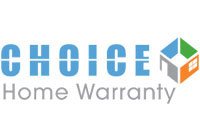 Choice Home Warranty joins this based on its pricing, popularity, and flexibility. It allows customers to determine the present coverage levels that allow it to fit their specific needs. It does not cap overall annual expenses but there a $1500 cap on each appliance and system that is covered by the home warranty.
This home warranty is about $30 every month and has a uniform service call fee of $60. The customer service based on reviews is 24/7 and has a good rating. This means that you can call any time of day which includes holidays. The online claims process is simple and quick.
Though the per system and appliance caps are lower than most of its competitors, the premium and service costs are also lower.
Get a warranty with Choice Home Warranty >>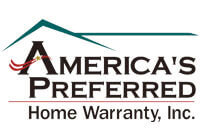 America's Preferred Home Warranty has a high premium of $499 with service call options of $50, $100, $125. It is available in 44 states across the country and has been in operation since 1999. They provide flexible payment options and you can also add extras to the plan.
The estimated appliance coverage is $1,000 and a similar amount is applicable for systems as well. There is a 30-day waiting period before claims are honored by APHW. Homeowners are also entitled to choose their own contractor of their choice.
Plans include Condo Warranty, Townhouse Warranty, New Construction Warranty, Single-Family Home Warranty, and Multi-Family Units Warranty.
Get a warranty with America's Preferred Home Warranty >>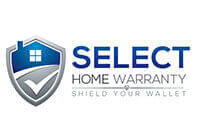 This home warranty does not require you to do any home inspection to use their services. There is also a 24/7 claims number that you can call and they provide homeowners with free roof coverage.
Select offers three home warranty plans: Gold Care, Platinum Care, and Bronze Care.
Gold Care was created to cover essential home systems like heating, plumbing, and electricals. The Bronze Care plan was made to cover appliances like refrigerators, ovens and other kitchen appliances.
The most popular of the three is the Premium Care plan which is a mix between the two previous plans that covers all the essential home systems and appliances with extras like ductwork.
Another great thing is that age, model or makes of the appliance or system is not an issue as Select will send their local technicians to repair it for a small service fee. Also, with Select's one year warranty, you will get an unlimited amount of covered service repairs.
Get a warranty with Select Home Warranty >>
HomeWarrantyReviews.com – #1 Consumer Research Site for Home Warranties
If you already have a home warranty plan then you should share your reviews about your experiences. There are several tools that you can use which include the Home Maintenance Calculator, Mortgage Calculator, and Complaint Resolution Program.
Get to know about the top companies that sell home warranty plans in America. With our knowledge base, you will get to know about home warranty news, home maintenance, appliance warranty, appliance maintenance and much more.
After you choose a home warranty plan that you are set you buy into then you should read the contract. This contract will give you the step-by-step break down of your home warranty plan. Here, you will know what is expected of you, the homeowner, the coverage, exclusions, and limitations.
Some of the items covered by home warranties include kitchen appliances, clothes dryer, clothes washer and major components like air conditioners, heating systems, plumbing, and electrical systems. Most items are covered based on the home warranty plan that you choose.
Most home warranties cost around $350 to $500 a year for a basic plan and it would be $100 more for a comprehensive plan or if your home is larger than the average home. You must compare and contrast home warranty plans before making your choice In other cases, home warranties can help you save substantially on expensive repairs as homeowners tend to spend 2% of the value of their home every year on repairs and maintenance.
Did you find this article helpful? YES | NO
Thank you for your feedback!
Sponsor
Featured
Disclaimer : We get paid from our Advertising Partner for this listing.
Free one-month coverage on purchase of single payment plans
Over 11 years of experience in handling more than 250,000 service requests
One of the few companies that offer coverage for roof leakages
Covered over 1,000,000 homes across the country
---