Cost Of Home Maintenance Plans
PUBLISHED: September 20, 2014
•
3 MINS READ
Maintaining everything in the home is one of the major concerns homeowners have to deal with. Every homeowner worth his salt will tell you that the primary expenses incurred in the process of home maintenance are due to appliance and system faults.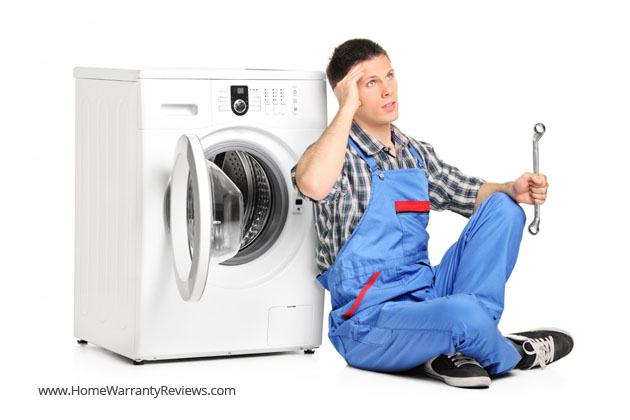 Having said that, we're sure that everyone has heard of Appliance / Home maintenance plans or simply put, home warranty plans. Such plans are contracts that agree to provide you with discounted repairs and replacement services for household appliances and systems. Do keep in mind that such plans are for ageing appliances that have suffered quite a bit of wear and tear over the years. Appliance warranties only cover damages that are due to age, wear and tear.
Home Warranty – How Does it Work?
The working of such plans are quite simple. You purchase the warranty from a home service provider for a specific duration. During the coverage period, if your appliances / systems breaks down, you only need to  call the your warranty provider. They will send a technician to fix your faulty item at just a nominal service charge fee. The actual cost of repairs will be borne by the company. It is also called a home appliance repair insurance. It is basically service contracts for home appliances.
Hence, in many ways, a warranty is a wise way to protect your budget from unexpected expenses. To know more about home service contracts, read things to know about home warranty. You'll find that helpful.
Cost of Home Maintenance Plans
Now, coming to the actual problem that this article addresses, cost of home maintenance plans. In general such appliance warranties are affordable and reasonably priced. Most companies offer a specific set of plans from which you can choose, based on your requirements.
The annual premiums for a home service contract ranges between $200 – $ 600, for a home under 5,000 sq.ft. When you purchase a plan, you will be provided with a policy booklet that explicitly specifies all the items that will be covered. You will also be provided with information about various other terms and conditions. Like we said before, home service contracts do not cover damages due to anything other than age and regular use. For faults due to crime, hazards and other perils, you may want to check the difference between home insurance and home warranty.
In addition to the annual premium, you may also have to pay a nominal fee as the deductible each time you raise an issue. Deductibles usually cost between $50 – $100. There are some companies that offer zero deductible appliance protection plans
Like we discussed before, different providers charge different amounts for their plans. Following are the facts that decide the cost of home warranty.
Extent of coverage
Type of plan
Additional benefits/ services
Size of the house
Age of the house
If you want to purchase a home warranty plan, we suggest that you get your home inspected first. While some companies offer this service prior to the contract being signed, some companies do not. A home inspection reveals a lot of potential problems that your house may face and the inspector may even recommend a plan to make the best out of home warranty.
Bottom Line
If you are still unsure about home warranty, we suggest that you go through our web site and read some informative articles that may help you solve some confusion. That said, we still think that a home warranty is a clever way to protect your appliances and save cash in the process. Cheers!