Do I Buy An HVAC Maintenance Plan, A Home Warranty or Both?
PUBLISHED: October 23, 2014
•
5 MINS READ
Most homeowners are quite concerned about maintaining their household appliances in good working condition. Any homeowner worth his salt will admit that it is no easy task. Hence it calls for some expertise in the form of appliance maintenance plans. What confuses homeowners is the fact that there are so many appliance maintenance plans out there and they end up wondering which ones to sign up for!
Here's an article that'll help you decide what plans you need to buy to ensure smooth running of your household appliances, while going easy on the pocket too.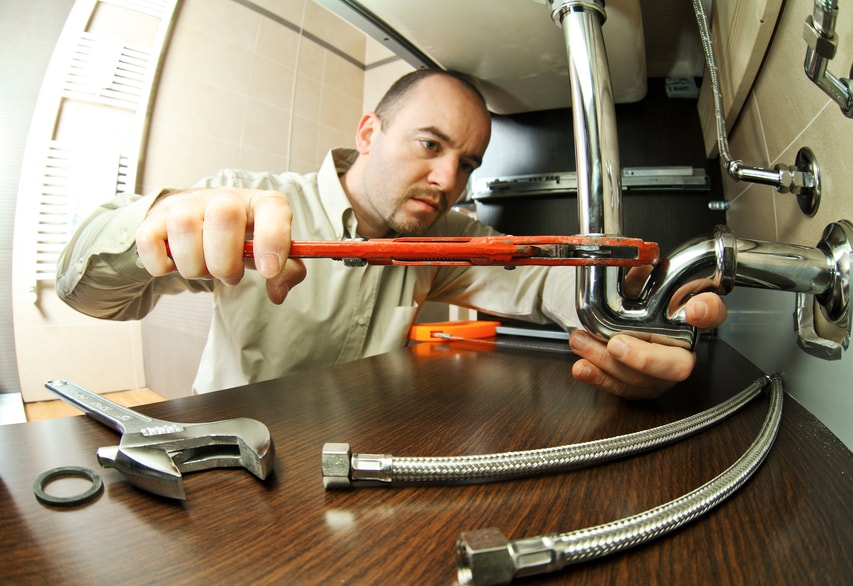 There are quite a few things you need to consider before you decide whether or not you need an appliance maintenance plan.
Age of your appliances: If your appliances are 4+ yrs old, you may need a maintenance plan.
Availability of a trusted contractor: If you don't have a contractor you can rely upon, it is highly recommended that you purchase a home protection plan.
Sufficient funds for frequent repairs and replacements: Repairs and replacements are expensive to get done. Makes more sense to buy protections plans, right?
Time and skill for DIY repairs: Unless you are a contractor yourself, it is advised that you seek professional help in case an appliance crashes.
In short, folks who have old appliances, lack DIY repair skills and sufficient money and do not have a trusted contractor should purchase some form of protection for their household appliances.
What plan do I purchase?
Let's make this easier for you. An HVAC maintenance plan covers only heating, ventilation and cooling units. A basic home warranty plan covers all the major systems and appliances in the home which includes HVAC units and other appliances too. In simple terms, the coverage is often more for home warranty contracts.
Let's take a look at some of the common advantages
Budget protection
Service from qualified and skilled professionals
Increases value of property at the time of sale
Peace of mind.
Now let's take a look at the advantages separately
Advantage of HVAC maintenance plans:
Often includes annual/ half-yearly maintenance routines.
Discount on labor and parts
May help lower electricity bills
Advantages of Home Warranty plans:
Wider coverage. Protects more than just HVAC units. Coverage can be extended as per homeowner's wish
Covers damage that occurs due to regular wear and tear and sometimes even due to lack of maintenance. This does not apply to HVAC maintenance plans.
Affordable and transferrable
Increases the value of property at the time of sale
Who needs an HVAC maintenance plan?
Homeowners who have no time for repairing and maintaining their HVAC units themselves
People who don't have the budget to carry out regular maintenance routines
People whose other appliances and systems are reasonably new and well-maintained
Folks who require budget protection
The U.S Dept. of Energy advises having your HVAC systems checked at least twice a year. This could be expensive for some.
Who needs a Home Warranty?
Homeowners whose homes are aged should definitely think about purchasing a home warranty plan. It covers more than just your HVAC units. Ideally, following are the types of homeowners who need a home service contract:
Homeowners whose homes and the components in it are 4+ yrs old
People who lack time and skill for DIY repairs
People who lack sufficient funds for costly repairs and replacement services
Folks who are first time homeowners
Still undecided?
Although most home warranty plans include coverage for HVAC units, the services are not as extensive as provided by an HVAC plan built specifically with heating and cooling needs in mind. If you feel that you are okay with basic coverage, then it would make more sense to go for a home warranty as your other appliances get protection too. Another option (safer one) is to buy a home warranty plan that covers on general household appliances and electrical systems and then to top it up with an HVAC plan . It may cost a little more than just a single plan, but it will be useful in the long run.
Yet another vital thing to do is to get your HVAC appliances get checked by a professional at least once a year. Regular maintenance checks are often helpful in diagnosing problems at an early state. Hence, no matter what the age or the make is, annual maintenance checks are a must for every HVAC appliance/system.
You can also read about Home Maintenance Tips on our website. We host several articles that explain the maintenance regimes for various household appliances and systems.
Remember, no matter how much thought you give into deciding a plan, if you don't take the same effort for picking a reputable company, it may disappoint you. Always, we repeat, always select a trusted warranty provider and do sufficient research before you sign the contract. You can visit websites like ours, HomeWarrantyReviews.com, to see reviews and ratings about various warranty providers. Our website provide readers with reviews from genuine customers who are more than willing to share their experiences with others.