When Do You Need a Home Warranty Plan?
PUBLISHED: September 26, 2014
•
4 MINS READ
Home warranty is a service contract that offers discounted repairs and replacements for your household appliances. If you have an appliance protection plan, and if one of your covered appliances breaks down, the home warranty company will repair it for you at a very nominal price.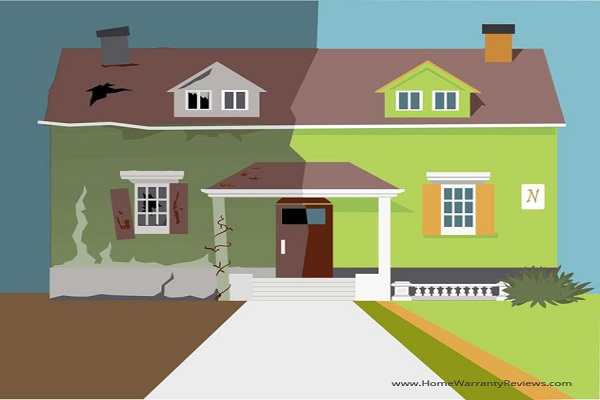 In general, such plans are considered a wise purchase for those
Who have fairly old appliances, ie 4+ years.
Have no time for DIY repairs.
No budget for expensive repairs and replacements.
Do not have a trusted contractor.
Is a first time home owner.
If any of the above mentioned conditions are true, it will be a good idea to purchase an appliance protection plan. Folks who fall into any one of the categories stated above stand a high chance of encountering frequent damages leaving their pocket empty.
Several types of appliance protection plans are available in the market today. Most of them differ with the extent of coverage. Most of the first tier or basic plans cover only major systems and appliances in your home. This usually excludes outdoor appliances and systems and second sets of devices. Eg spa and pool units, sprinklers are common things excluded from coverage. Also second air conditioning unit, second cooler etc are also omitted. However, the best part about these plans are that their coverage can always be extended. Accordingly the annual premium you pay will be higher.
How Does the Plan Work?
If an appliance crashes while the warranty plan is still valid, all you have to do is to inform the company about the damage. Once you give them all the necessary details, they will call up a service vendor with whom they maintain business ties. The vendor then contacts you to fix an appointment and on the agreed time he arrives to take a look at your appliance. If the damage is minor, the technician will fix it right away.
However, major damages or part replacements may need approval from the home service contract company. Any parts that require replacement will be procured for you by the company.
Advantages of a Home Warranty Plan
It offers some amount of protection for your budget.
It is the closest thing you can find to peace of mind.
You get the service of experienced and qualified technicians.
You don't have to look for a service vendor, they will be sent to your doorstep.
Flexible coverage. You can purchase as little or as extensive coverage as you need.
Affordable. Most plans have annual premiums that range anywhere between $250 to $600.
Disadvantages
It is not a free of cost arrangement. In addition to the annual premium, you will also be paying a service call fee each time you raise an issue. The fee is nominal, usually around $50.
You cannot raise multiple issues in a single claim.
Claims are sometimes rejected based on vague and unclear grounds and often stating fine print from the contract which customers usually overlook.
Conflicts may arise on the diagnosis given by the technician.
The home warranty company will always try to repair and not replace your damaged appliance.
Final word
Home Warranty plans are a great way to insure your household appliances if they are old or aging. However, people often tend to confuse this with homeowner's insurance, which is quite a big mistake. Homeowner's insurance can never be replaced with a home service contract or vice versa. Though they both offer protection for your appliances, their grounds for placing a claim are totally different.
May it be reminded again that the policy booklet and contracts are vital documents and should be studied and preserved carefully. If you have decided to go ahead with a home warranty, check out Top Home Warranty Companies listed on our site.