5 Tips To Pick The Best Real Estate Agent
PUBLISHED: December 11, 2015
•
4 MINS READ
Real estate transactions are always approached with caution. They often involve large amounts of money so being careful is a wise step. Having a skilled real estate agent may help you a lot in achieving a deal that's perfect for you, especially if you are new to real estate dealings. But the questions is, how do you choose a real estate agent that suits your needs?
Irrespective of whether you are a buyer or a seller, there are certain things that you can do to ensure that your real estate agent is quite good. You can ask your friends and relatives in case if they have used the services of a real estate agent before for referrals.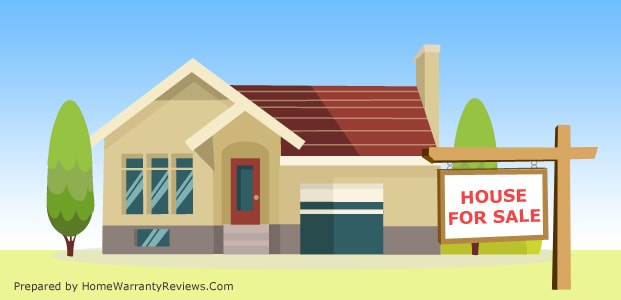 How To Pick The Best Real Estate Agent
But before you decide about an agent, understand why exactly do you need an agent. There are many benefits of hiring a real estate agent.
Saves a lot of time and energy
Negotiation skills of a real estate agent could come handy

Better access to the buying/selling population
So our checklist for picking the right real estate agent involves doing the following things-
#1. Credentials
Some say that like doctors, real estate agents too have specializations. A certified real estate agent often belongs to any of the three categories-
Certified Residential Specialist (CRS)

Accredited Buyer's Representative (ABR)

Seniors Real Estate Specialist (SRES)
Also, if an agent calls himself a Realtor, it could mean that he/she is a member of the National Association of Realtors (NAR). Based on what your requirement is – buying, selling or renting, pick an agent with the right credential.
#2. License
Check with your state's regulatory body to find out whether the agent you have in mind has a license to be a real estate agent or not. Most states have a board from whom practicing real estate agents are expected to obtain a license. This board also oversees the discipline of such agents. Such a regulatory body would be the best place to find out if there are any existing complaints, disciplinary actions or lawsuits against a certain real estate agent or not. This information could be available online.
#3. Tenure In The Business
This information can be obtained from the regulatory board in your state. The state licensing authority often gives more precise answers than the agents themselves. As you want someone who's on top of their game, an agent who has not been active in the last few years may not be a good choice.
Keep in mind that you want someone who is familiar with your target location and price range. Someone with a bad market presence may not be a good choice.
#4. Listings
These days most agents have a website through which they invite in potential clients and also display their current listings. If you are a seller, you should be ware that most buyers begin with the Internet. So you want someone who makes use of the Internet effectively, as being web savvy definitely has its advantages.
If the real estate agent's website has a database of current listings and its details, it is definitely a good sign.
#5. References
If a real estate agent is good, he/she would've closed many deals and would have many clients who recommend them strongly. The greater the number of closings, greater is the agent's experience. Make sure that you call up most of the references provided by the real estate agent. Clients are often the best people to give you feedback.
Do Your Research
While we have given you really cool tips, we strongly suggest that you do ample research before you pick an agent. Ideally, meet several real estate agents and shortlist the ones that meet all the above mentioned pointers. You can then pick one from that list. If you are a seller, we would also like to remind you that offering a home warranty with your home may increase the sales price of your property. And if you are a buyer, if a property comes with home warranty, it could mean that your budget could stay protected if major appliances and systems require repairs.
We hope you found this article useful. Do let us know what you think. Cheers!