5 Warning Signs That Your Real Estate Agent Is Bad
PUBLISHED: February 4, 2016
•
4 MINS READ
If you're on the lookout for a home or if you are planning to sell a property, chances are you may have hired a real estate agent. Such agents are the godsend when it comes to real estate transactions as they can help you get really good deals. That said, they can also be a pain in the neck if they are not competent enough. So the question is, is your real estate agent good enough to get you that dream deal? Let's find out.
Qualities Of A Good Real Estate Agent
When you hire someone to help you buy or sell a property, keep in mind that the money involved is not little by any means. You may want to look for the following qualities in a potential agent.
Commendable experience in the field

Good knowledge of the locality you are interested in

Well organized and the kind who pays attention to detail

Hardworking and honest

Tech-savvy

Has a good network to rely on
Although there is no foolproof way to find out if a potential agent has these qualities, the best approach would be to interview multiple agents and pick the one who reflects most of the above qualities.
Analyzing Your Real Estate Agent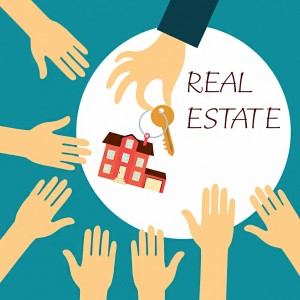 If you have already hired an agent, here are few things you could check to decide whether your agent needs to be replaced or not.
1. He/She is a part-time agent
You're not ok with a part-time doctor to treat your illness, then why-oh-why would you let a part-time agent handle your real estate transactions? Most part-time agents are off their game and may fail to get you the best deal.
If the one you have right now is indeed a part-time agent, you may want to consider replacing him/her.
2. Charges very low commission
The typical commission charged by agents for buying/selling a house is 6%-7%, which is equally split by the buyer and the seller. Most agents refuse to sell for a commission lower than that. So if your agent agrees to a lower commission, be cautious. This does not mean that the commission is not a negotiable sum. It's just that most good real estate agents disagree to go below the typical norm.
3. Lack of or difficulty in communication
If your agent doesn't return your calls or messages within two days or is, in general, a very difficult person to get through, it could be a bad sign. Competent agents are always on top of their game so they would never keep a client waiting.
4. No, or negligible experience
This is especially true in the case of part-time agents. One way to check for experience is to ask for references. If the references span over many years, well and good or you can directly ask your agent to give you details about how many deals he has closed.
5. No online presence
It wouldn't have been a bad thing 10 years back, but today, not making use of resources available online to market/sell properties is a bad call. This should be one of the signs that your agent needs to be replaced.
The Final Word  
Like in any profession, there are good ones and there are bad ones. But in this particular case, picking a bad real estate agent can cost you heavily so you may want to interview many agents before you make your final pick. If you are a seller, you should look into some ways to get your home sold faster. And if you are a buyer, you should also be aware of what to look for when you buy a new home.
Hope you enjoyed reading this. Cheers!