Top Real Estate Agents In Detroit
PUBLISHED: April 20, 2018
•
6 MINS READ
Detroit is known as the heart of the auto industry. Home to the Detroit Tigers, Eminem, White Stripes, Motown and so much more. But in 2013, it filed for bankruptcy and marked the largest municipal bankruptcy filing in history.
This took a toll on the auto industry and sent the Motor City into a tizzy. This makes Detroit a great investment opportunity as the real estate market has been on an upward trend ever since.
In fact, today the median home value in Detroit is $44,600. Over the past year alone it has improved by 16.1%. There should be a rise of 4.2% with the next year.
Detroit's delinquency rate is at 3% which is a lot higher than the national average of 1.6%. While the US home value has fallen by more than 20% nationally from the peak in 2007, it remained in murky waters till late 2011.
Also, the percentage of homes that are mortgaged is 36.2%, this is much higher than the Detroit Metro area which is 11.4%.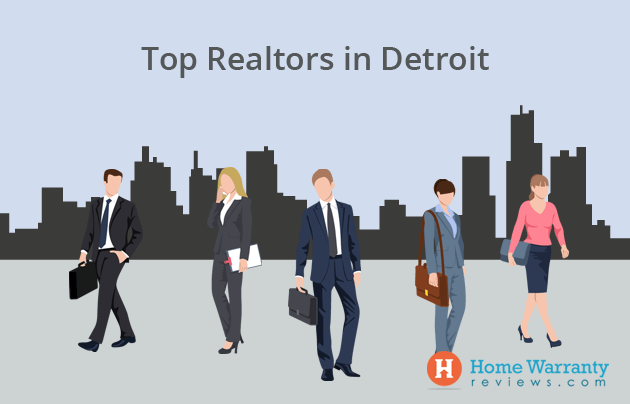 When it comes to making the first move and buying your first home or one that has bought several homes, you need to ensure that you plan ahead. You should build up your savings, and ensure that you maintain a good amount of capital when you secure a loan.
The focus should be to on building wealth before considering buying a new home. This will help convince your lenders when the time comes.
Another important step is to ensure that you improve your Credit Score as it does not matter how much money you have in your bank based on the rating and strength of your Credit Score.
The better your score, the more opportunities are out there to consider. You should try to maintain a high Credit Score by paying all your bills and dues on time and in full.
Set a goal to eliminate all outstanding debts before you go ahead to open a line of credit. Once the mortgage pre-approval is done, you should have had your finances in order and you should read all the pre-qualification and pre-approval requisites.
Finally, find the home that your heart desires and within the specified budget and get the mortgage process started.
Top 15 Realtors In Detroit
Before you consider moving into your new home, you might want to look up these 15 amazing realtors in the Detroit area. Allow them to give you the best in service and help you find your new home. Here are the best 15 real estate agents in Detroit: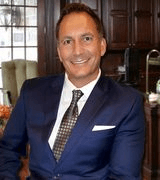 Steven is a seasoned realtor and started his career over a decade ago in 2007 by helping sell homes. With the help of a local agent, he found homes that needed TLC and made a handsome profit from his work.
It was then that it dawned on him that the agent he was with did not know anything about wiring, plumbing, construction or negotiation. This is a major reason why most people don't want to pay their realtor a fat 6% commission.
This motivated him to get his real estate license so that he could properly represent buyers and sellers professionally. He finds that real estate is a fulfilling career and that he has represented some amazing clients and made millions in the process.
In the Detroit Metro region alone, he has closed over 25 homes and he has a good network of realtors and friends to help him through. In time he has grown as a great real estate agent but continually learns and improves on himself to make the most of his time and effort.
He takes time to listen to his clients and gives them his expert advice and keeps them informed on developments. With his dedication, hard work, commitment and his passion to succeed, he looks to find new inroads to connect with more clients and help them on their way to getting the property that their heart desires.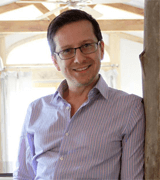 Rex has lived in Paris and New York City and this has helped develop a keen interest in real estate, architecture and interior design. He has been a long time resident and realtor in Royal Oak.
As a realtor at Keller Williams, he has been involved in real estate and it has been one of the most exciting times in his career. When it comes to work, he has a background in marketing and communication and has been intensely goal oriented.
His keen sense of professionalism and customer satisfaction has helped him and his customers have a deep connect when it comes to working with them or simply been there for them. Whether he's hunting for that dream property or helping clients sell a home, he draws satisfaction from making his clients find their nest and the joy that comes from it.
Truly, he takes pride in ensuring that he meets their expectations and takes time to make it a time-bound reality. An important quality that defines him is that he does whatever it takes to stay in touch with the latest trends and changes in the market.
He has an in-depth knowledge of Oakland County and its surroundings and this is essential for his clients and to be a successful realtor. He has continually developed a large network of clients which is what has made him successful.
Also, he is an investor and knows which are the potential homes and what are the optimum conditions that a home should be in when you showcase a property. His list of clientele range from first-time buyers to high-quality professional network and this has grown considerably and expands every few weeks.
The more he learns, the more he is able to assist his investors and provide them with unmatched service. He loves building relationships and learning about his clients and assisting them in whatever way possible.
This will help him gauge what the client desires and what is his capacity in terms of his interest, priorities, and lifestyle in order to ensure that he has the right real estate market inventory for them.
He looks to new, appealing and innovates ways to market properties and close deals at the best possible price. Integrity is one of the key elements that he holds close to his heart and ensures that he remains honest with his clients to achieve their goals.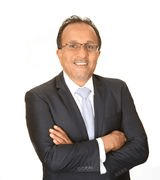 Dave has over three decades of experience and works as a buyer's agent, listing agent and a relocation specialist. He was entitled as the best agent in Michigan and this is primarily because he understands your needs and desires.
Overall he has closed over 4800 homes in sales and 325 homes in 2016 alone. He has earned $660 million in his career and $52 million in sales in 2016
Some of his awards and recognitions include:
#1 Agent and Team in Michigan since 2000

Best Overall Top Company Producer within the company for 20 consecutive years

#1 Agent & Team in USA USA 2014 & 2015

Elected the Realtor of the Year

Winner of the Quality Service Pinnacle Award and President's Award

Sales Award Winner Every Year from 1990-2016 (26yrs)

Inducted into the Century 21 International Master Hall of Fame

Served as President, Vice President, and Director for the local Association of Realtors

Inducted into the Century 21 International Master Hall of Fame

Served on the local Association of Realtors as a Director and President

Degree from the University of Michigan in Finance and Marketing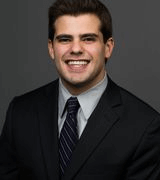 With over a decade of experience in real estate, he specializes as a buyer's agent, listing agent, relocation expert and property manager. Joe works hard and stays driven and motivated and gives his undivided attention to all his buyers and sellers.
He is an award-winning realtor and knows what it takes to get the job done and dusted. When it comes to staying informed and learning the latest trends, he does not shy away from sharing this information with his clients.
He narrows down the best properties and learns about the client before showcasing a home or understanding what they would like to settle on. This means that he would connect with them and help them put their financials together or get even the legal errands seen to.
Joe is highly motivated and this has been drilled into him since he has a sport's background and has a competitive spirit that builds success. Born and raised in Dearborn, Michigan, Joe knows extensively about the region and the Detroit metropolitan areas.
He has extensive knowledge and detailed about the real estate market in Detroit. His combination of honesty, determination, and loyalty gives him that winning the ability to always come out on top and stay well connected.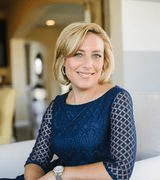 Stacy and her team service areas in Metro Detroit which include Macomb, Oakland, Wayne, St. Clair and Lapeer counties. She has sold 185 properties in 2016 and ranked as #1 team in Keller Williams Realty in the county.
Together with her team, she helped over 1750 families buy and sell properties over the years. She prides herself on negotiating skills, marketing and getting a hold of market information. This helps her stay on top of the market.
With the market constantly seeing an upward trend for the last few years, Stacy positions her sellers with unmatched service and has the best property to invest in. Her marketing programs are designed to produce the best possible results.
She works with both online and offline platforms to get the word out. Also, she has partnered with several top builders in Southeastern Michigan and has a vast knowledge of develop in the region.
This has given her knowledge about the construction process and a firm understanding of projects in the region. All her clients have this to their advantage and she will help all her buyers locate and secure their homes quickly.
When the economic calamity hit Michigan, Stacy became an expert in short sales and today she has completed 99% of short sales and is able to negotiate favorably and make all outcomes debt free for sellers.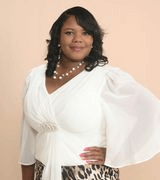 Catina enjoys making deals happens for all her investors, sellers and buyers. She has over 20 years of experience. Her specialization include buyer's agent, listing agent, foreclosure, property management and short sales.
When it comes to property, she has her eye on the property from the word go! She makes it her point to study the documents, get acquainted with all the information at hand and review if there anything that needs to be added.
Her specialties are based on selling homes, working with investors and making the property saleable. This is of course, hand-in-hand with making sure that she sells properties with a time frame.
Her team takes it upon themselves to assist with first time home buyers and give them a positive experience, every single time. She has enjoyed working in real estate since 1996 and committed to assisting all her buyers and sellers with the entire process and beyond that.
For her, it's not about just relationship but building a strong friendship way beyond work ties and other commitments. In her books, the customer is always first. She has closed transactions in the millions and gives back 5% of her earnings in charity and places of worship.
Ramona has been working hard to make a dent in the real estate market and she has been successful by closing over 1200 homes so far. With over 20 years of experience, she knows what it takes to get the job done. Her work includes being a buyer's agent, listing agent, relocation and short sale expert.
When it comes to talking about her success story, she prides herself on her sincere desire to help people and their families. It's her dedication, commitment, and determination that drives her to succeed every time.
She has been commended for being caring, helpful and hard working on delivering for her client's benefit. Ramona prides herself on the fact that most of her clientele is based on referrals from past clients.
Also, She does not think of it of how she can maximize her profits but how she can better serve her clients. With her expertise in the markets, knowledge, and qualifications, you should expect nothing but the best.
This makes her an amazing real estate professional that can represent you in every aspect in terms of real estate. This is based on purchasing, selling or determining the best investment decisions.
If you are a first-time buyer then this would be one of the most important decisions that you would have to weigh carefully before going ahead. Ramona would be able to make your real estate experience stress-free, give you the confidence and trust that you need when dealing with making the right decision.
If you are selling your home, then she will help you get top dollar for your home in the shortest amount of time through her marketing channels. She will select and review the best ways to position your home and provide the right amount of information needed to push it through to her networks.
This will ensure that your home has the most amount of exposure and gets noticed. She puts your needs ahead of hers. You should know that she gets paid once she closes the sale.
When it comes to Ramona, she has been working in real estate since 2001, she understands how a home is the bedrock of every home. Being a mother, she knows the importance of it. With her knowledge and care, you are sure that you get the perfect combination to satisfy all your real estate needs.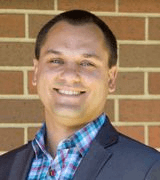 Joseph is a real estate professional that owns and operates the Delia Group. He is a buyer's agent, listing agent, relocation expert, consultant, and landlord.
At the Delia Group, he specializes in providing the best in client support and gives them a superior experience from the start. He provides his personal touch to every client and helps them meet their goals, expectations, and transactions clearly.
He makes sure that selling, buying, and the transition process is smooth and successful. You will be able to understand that every client is unique and they will be able to clear all things upfront.
Their knowledge of the market will help get top dollar for home sales. You would be able to get the best and not pay a penny more than having to buy a new home.
The Delia Group is among the fastest growing real estate groups in the country. In 2017, they closed 412 transactions and made over $70 million in earnings.
This ranks them among the top 5 teams in the State of Michigan. Rochester, Royal Oak, Northville, Oakland, Macomb and Wayne counties are areas where his teams are located. Their team of 15 individuals has a list of clients that can vouch for the best experience.
The Delia Group gives back to the community and actively takes part in volunteering throughout Southeast Michigan with several organizations. Joe works out of the Rochester Hills Chamber of Commerce and works as a Board of Trustees in the local Real Estate Investors Association. He takes pride in serving his clients with his team effectively and working as mentors for aspiring new agents in their brokerage and community.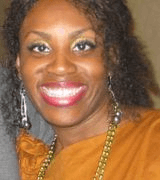 Rerhi has over two decades of experience and specializes as a buyer's agent, listing agent, foreclosure specialist and short seller.
If you feel that you need to know how to invest well as a first-time investor, international investor or to get the best value for your house, then she can help.
She is certified as a short sell agent and knows how to help you take care of your finances.
In terms of her work she explains, "As an experienced realtor and bonded notary with a fine-tuned understanding of the market, I have performed 1000's of property valuations for various REO management companies and banks."
She has a thorough understanding of the international clientele and builds a strong network of attorneys, accountants and property managers. This can help even novice investors with getting the best information and making a huge profit on their purchases.
Also, as an SFR Certified short sale specialist, she has 15 years of experience. She knows how to work around any loopholes or hiccups along the way and close the sale.
Her love for work drives her to help all first time and repeat buyers. This helps them understand the process and make it as simple as possible. This is done when she guides them and takes care of all the paperwork.
She helps with negotiating and structuring offers and making the process seamless. She also loves to help the community and volunteers her time whenever she can.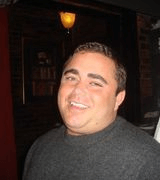 Albert Hakim has been a realtor for close to 20 years and works out of Detroit. He specializes as a buyer's agent, listing agent, foreclosure specialist and property manager.
His aim is to help rebuild Detroit through constant work through rehabilitation and renovation. The team's mission statement is to be supportive, knowledgeable, ambitious, passionate and compassionate. They also value integrity greatly.
Through their innovative and aggressive approach to real estate to help their clients. Hakim has been a licensed broker that serves since 2003. He is credited with ABR, GRI, CRS, SFR, CDPE.
His creativity and impressive energy, helped Albert quickly rise to the top ranks of the real estate industry. He has earned the respect of his clients and colleagues.
Moreover, his proven work has helped clients with non-traditional sales and marketing techniques. This in-depth knowledge of the marketplace and effective client representation also helped him get the top producer status in the Re/Max International, Executive Club, Chairman's Club and Platinum Club. Albert Hakim's team is among the top office in Detroit.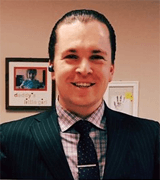 Larry has been a realtor for over 15 years. He specializes as a Listing Agent, Foreign Seller Expert, Luxury Showcase and Pre-Listing Repair Support.
He is a family man and has four children and supported by his wife. Downtown Realty was established in 2012 on the Principals of strong moral standards and the support of one another.
Also, he is listed as a realtor and sells homes all across Detroit. As a licensed realtor, he has been a developing cutting-edge listing platform. This is designed with 15 years of experience and the latest marketing techniques from the best listing agents in the country.
Downtown Realty has grown to a huge network of over 50 Realtors in the network with and share my listings with their exclusive buyers. He has partnered with a major marketing company to syndicate our listings onto over 900 websites with translation into dozens of languages.
They take time to ensure that they provide pre-listing recommendations, create custom, detailed listing language, and take professional listing photos. Communication is key and this is the primary key to ensuring that all stakeholders are in the know.
This is mainly between the seller and the potential buyers and their agents, lenders, and title companies. Three items of effective communication are measured to help give their customers the best possible experience.
Also, this includes listing quality, advertising, syndication, and communication. The focus is to ensure that the buyer has maximum exposure and is involved in the redevelopment of the city.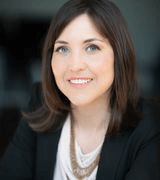 Jan is a real estate professional with 14 years of experience. She specializes as a buyer's agent, listing agent, consultant, investor, property manager and a landlord.
She relishes getting the job complete and the smile on the face of his customers for a job well done. When it comes to getting the ideal home, she knows what factors are required to help you on your way.
Also, she offers competitive techniques and high-quality marketing materials to help your property stand out. She started as an investor, developer and worked hard on mansions and condominiums in downtown Detroit.
Apart from work, she loves architecture, historic buildings and modern designs and dreams of building a contemporary home on his own one day.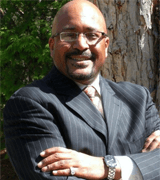 Dorian is an associate broker and manager with close to 30 years of experience. He specializes as a buyer's agent, listing agent, commercial real estate and property management.
Since the uptrend, Detroit has seen a lot of investments domestically, nationally and internationally. He brings value to all property owners, helps investors get reliable information and close out sales and help in decision making.
He can help you find new investment opportunities when it comes to buying and selling. They know what it takes to give you 20% to 50% returns on investments and how to liquidate properly.
If you are looking for a free market analysis, on market approach and in need of an informed decision then you can connect with Dorian for all the details and solutions.
He knows what it takes to help propel your business and take it further and give you optimum client satisfaction. He is also a developer of the African Town and a partner of One World Millennium Private Equity Fund.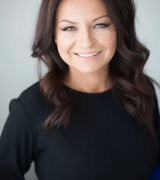 Jessica has 9 years of experience as a realtor and specializes as a buying agent, listing agent, relocation agent, and consulting. She was born and raised in Metro Detroit and spent most summers in Northern Michigan.
Travel has broadened her mind and she has seen most of the upper and lower peninsulas. Quite simply, she just loves the entire state. Jessica Tremonti loves to work with both traditional and modern techniques of marketing. This she does in terms of flyers, open houses, social media, and video.
Instagram helps get her properties noticed. This helps her engage on several blogs and social media platforms to get the message out. Since 2010, she has completed over 50 transactions last year alone and continue to improve upon it.
Her experience and success have helped in all areas of the real estate market. This helps her take a call on real estate needs. She works on all forms of listings and tries to tie up with as many networks.
She has sold several properties and listed them in the top 30 listings. Also, she has been recognized as one of the best American Real Estate Agents in REALTrends in 2017.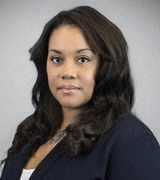 Shy is the principal broker and realtor at her brokerage company. With close to 10 years of experience, she works hard to make an impact.
She works as a buyer's agent, listing agent, foreclosure, and short sale. Recently, she established the Bynum Ward & Associates which is full-service real estate brokerage in Bloomfield Hills.
The mission is to provide you with ethical, honest work with a high level of professionalism and commitment. Though they specialize in home sales, land and QCD transactions, they can work on any of the client's requirements.
You would definitely feel that the entire process would be overwhelming and difficult. But she will do everything to simplify it. In fact, a lot of her clients leave their property in her hands. They are confident that she would be able to find the right buyer.
This is due to her high sense of professionalism and commitment. In order to achieve this her high sense of effective problem-solving skills and communication comes into play.
She has a massive social media following of over 40,000 followers. Also, she does not shy away from questions as she is passionate about what she does.
Get the best in customer service with Shy Johnson and her team. Whether it's buying or selling or making it big by helping you find your place of solace. She will understand you completely and ensure that she delivers on time.
Real Estate and Home Warranty
Connect with any of these 15 realtors in Detroit now. You should also know how to look after your home. Ensure that the transaction process is simple and the experience and price is well within your means.
In this manner, you should ensure that you have the right things in place to maintain your home. If you are lucky, your realtor would include a home warranty plan for your sale.
There are a distinct advantage and improvement in homes that have one. A home warranty with look after all systems and appliances.
Why go through the headache of having to repair all those devices that are the lifeblood of running your home? This makes it advisable to ensure that you also check with our interactive mortgage calculator to determine the best monthly mortgage payments.
Also, you can visit the home warranty state and city page and get an understanding of the best home warranties in your region. Sign up for your home warranty today by simply submitting your zip code and email on our site.