Top Real Estate Agents in Florida
PUBLISHED: January 16, 2018
•
6 MINS READ
Florida is known as the Sunshine State and is the most visited tourist destination in the United States with more than 62 million visitors. It is also the lightning capital of the US and lightning hits Central Florida 40 times a year on average. At Crystal River, you can swim with gentle manatees and Wakulla Springs is the deepest freshwater spring. Florida is home to some of the best beaches and known as one of the best fishing spots in the world. So if you're looking for a home, Florida is one of the most sought-after places. Whether you are moving to Florida or someone that is upgrading their home, Florida has a lot to offer.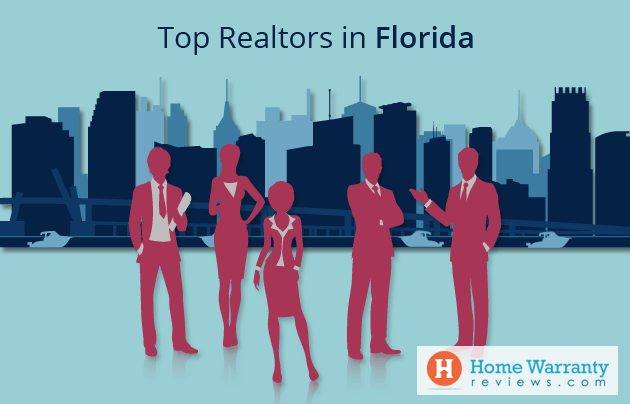 Real estate usually comprises of land, buildings and all immovable assets on the property. Real estate could also include the natural resources on the land, farmed crops and livestock, minerals and other deposits. This categorizes real estate into three major categories which include residential, commercial and industrial. In this regard, residential real estate could be undeveloped land, houses, condominiums, and townhouses. Commercial establishments include office buildings, retail stores, warehouses, and showrooms. While industrial real estate may include mines, farms, and factories. If you are looking to make a sizeable investment then based on your requirements you could invest for a future gain. Also, investing in real estate is not only about deriving rich dividends but it also includes owning a space for your family to grow. Owning property in Florida has become so competitive that the best way to understand the market is by working with a real estate agent. These 15 real estate agents are sure to help you find your dream home or grow your investments right here in sunny Florida.
Giselle will help you find your dream home by deciphering the complex real estate market. She is a Certified Distressed Property Expert (CDPE). This makes her an expert in understanding complex issues in today's real estate industry. She understands short sales, hardships faced by first time homeowners and the problems that arise from foreclosures. This can be devastating for some that are going through this rough patch. But through this difficult phase, Giselle will help you sail through this period and help you even out all the issues. Giselle chooses the best course of action for homeowners in distress. She mainly specializes in the Broward County region in Florida.

Her comprehensive training and experience with the CDPE give her the right tools to help homeowners find the best solutions in difficult situations. This she does by avoiding a foreclosure by executing the sale in an efficient manner. Giselle knows how to address your queries, understand your specific needs, review all paperwork and work with banks to iron out the finances. She knows what it takes to short sell a property and looks at all possible ends to ensure that your property is sold before the date of foreclosure. Giselle has been working extensively with real estate deals like these in the past and her expert knowledge on the subject.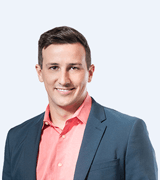 Sean looked at making a sizeable change in the real estate field that he adopted. He wanted to be the change that he wanted to see in other real estate agents that he had worked with. Sean founded Mainframe Real Estate to disrupt this industry and move away from the pushy sales tactics. This he did through service, marketing and technology. He has products like showing simulation tours and other back-end systems to keep them ahead of the competition. He feels that the world is full of endless possibilities that are bound to happen. At Mainframe, he is committed to exceeding his client's expectations and changing the way business is done. He knows exactly what it takes to make real estate deals happen and build on new standards in real estate.
He has more than 14 years in the real estate line and specializes in residential. He started Mainframe Real Estate office in 2012. Some of the packages that he offers include real estate marketing, advertising, real estate development, mortgages, foreclosures and short sales. Sean has experience with deals in condominiums, family homes, luxury homes and high rises. He is a member of the National Association of Realtors, the Florida Association of Realtors and the Orlando Regional Realtor Association. Sean has a wide network of realtors with his work with these associations and this keeps him well connected. He is a native of Central Florida and graduated from the University of Central Florida with a business administration degree and a specialization in entrepreneurship. Since 2002, he has been licensed a real estate agent in this region.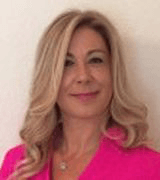 Susan has the experience and the exposure to stay committed and hungry to help you buy and sell your home. This she does by giving you the highest level of expertise in the local market. She takes time to help you understand the buying and selling process involved. This level of commitment and dedication to her work has helped her reach a strong track record of delivering results. Susan was once a buyer and has worked with several brokers earlier in the day. This puts her in a unique position to help determine your real estate transaction. By this, she understands all the strains and issues that buyers and sellers face during a transaction.
She makes this considerably easy through her assurance and knowledge of the real estate deals that she can make the sales possible within a short span of time. She understands the importance of finding your dream home and Susan will stop at nothing to ensure that the deal comes through. She takes it on as her responsibility to achieve these goals on her own. Susan has worked with experienced investors and first-time buyers to help them find their dream property. She will ensure that you get your appointment, meet the owners of the property, ensure that all the property papers are in place and close the transaction.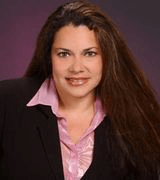 Amelia drives her work based on perseverance, passion, dedication and commitment. She is a full-time real estate professional that understands the mindset, frustrations and provides solutions to put you at ease. She takes time to listen to her clients, learns from them, counsels them and looks to exceed their expectations every time. Her positive attitude seems to bring about a great work approach to complete her work on schedule. She is enthusiastic, empathetic and details her work on lines that are admirable by all her clients.
Since she has been working on gaining enough information on her property list, she constantly learns new skills to enhance your profile. Amelia values your time and understands that once you entrust her with work, she will complete the same without having to involve you unless necessary. This will ensure that work goes on religiously in the background without invading into any of her client's busy schedule. Some of the groups that she is involved in include:

Chair member of the Orlando Regional Chamber
Board of Realtors Association

National Association of Realtors

Florida Association of Realtors

Members of the Luxury Home Institute

Orlando Regional Chamber of Commerce

Children's Miracle Network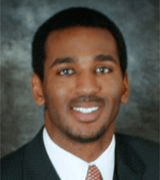 Aaron is the owner and realtor at Mighty Realty. This is an independent, fully owned service that provides real estate brokerage and serves the Central Florida region. He specializes in Bank owned REOs and Short sale transactions.
He has something special lined up for you in terms of selling, investing or growing a real estate empire of your own. He builds strong relationships with his clients when he helps with home ownership. Regardless of the hour, Aaron sets his mind to complete all his tasks in order to keep abreast with his work. He has the expertise and the determination that is required to complete the deal.

Buying and selling your first home, investing or enhancing your portfolio, Aaron has what it takes to assist you and help you grow. He ensures that he has a dedicated team that works on the paperwork, showing your property and helping both parties agree on the price of sale. His services include helping banks, AMCs with real estate disposition, helping home buyers make purchase decisions, valuating property or just happily offering legal opinions or advice. In terms of customer satisfaction, Mighty Realty represents their clients through all details that weigh in on the deal. Through his work he surpasses all of his customer needs and proves it time and again.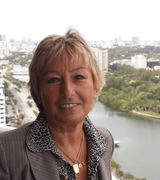 Some of the most important qualities and skills of a real estate professional are integrity, in-depth information, market knowledge, negotiation and being tech savvy. In terms of a high-quality professional network, these remain as some of the main stalwarts of working with a dedicated realtor. Ana believes in a client first approach. Her qualities and skills bring out the best in her. She focuses on selling properties in the Miami Beach region and she has found it important to provide the best customer service, respond promptly and be a good communicator.

She constantly builds her skills and determines extensive ways to improve her business models. Ana works with the latest technologies and sees to it that she is always in touch with enabling business within seconds. This way she can work more efficiently and quickly. Additionally, this has helped her provide a large number of services to different clients. Working around the clock, she works smart to ensure that her work is completed in a timely manner and without any glitches.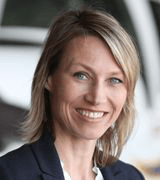 Bee was recognized as the Realtor of the year in 2015 by the West Volusia of Realtors, Entrepreneur of the Year 2015 and Women's Council of Realtors. She was also featured as the Most Influential Women in Business in 2015, Best of the West and featured in Daytona Beach Newsjournal in 2015. Additionally, she got the award for the Most Fabulous Woman in Business 2015 by FAB. She was also chosen as the Best 10 in the Client Satisfaction 2015 Florida by American Institute of Real Estate Professionals. She is also a top producer and a graduate of Leadership DeLand in 2013. Also, she is an architect by trade and deals with real estate on the go. She works well with the drafting team, clients, bosses, contractors and city officials. Bee loves being the center of attractions and this helps her get her work done and settled. She gets her sense of satisfaction by being the central role and making sure that she drives all her projects. She does not take no for an answer and protects her clients. She works hard with a private consultation and looks to bring any opportunity ahead of her to assist people in need. This makes her a valued asset today and a real estate professional that leads from the front. Her sense of energy and motivation works well with all her clients. All client's goals are taken on as her own goals and she works towards this to make this a reality. She simply does not take no for an answer when protecting her client's best interests. She is inspired every day through her private consultations and when the opportunity arises, she allows herself to play a significant role in people's lives. Bee works tirelessly to understand the complexity of the property that she is selling and buying for others. She works on not only detailing it and putting it out on the market but creating a strategy to ensure that the entire process happens smoothly. All her work happens around attracting buyers that are qualified and those that offer the highest bid. With Bee, you can get a sound understanding of the all the possibilities that you can do with the property and understand the floor plans completely.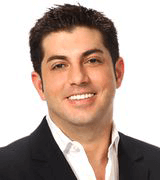 Brian is a top producer in South Florida and a real estate professional for over a decade. He has closed deals worth millions of dollars and has hundreds of transactions under his belt. Brian is based out of Boca Raton and Delray Beach and is assisting buyers in Palm Beach, Broward, and Miami-Dade counties since 2004. He joined Lang Realty in 2012 which is an independent real estate brokerage and exceeds $1 billion with 11 office locations. Brian received his real estate license when he was 21. He decided to complete his education at Florida Atlantic University before he started his career. After becoming an independent businessman in 2004, Brian was well known among the business community locally and nationally. His hard work, integrity and long lasting relationships have built a good relationship with his clients and other realtors.

Brian closed $7 million in his first year and in 2007 during the worst real estate crisis, he managed to help 72 families. He and his team closed 196 transactions and a total volume of $30 million in sales. Brian is recognized as one of the Top 1000 real estate agents in America and ranked 36 in the State of Florida. He works with several organizations which include:
National Association of Realtors (REALTOR®)

Florida Association of Realtors® (FAR)

Florida Atlantic University's Pi Kappa Alpha Alumni Association

Keller Williams Tech Coordinator & Leadership Council (2008-2010)

Member of the Council of Residential Specialists (CRS)

Member of Keller Williams' Distressed Property Experts (2008-2010)

Financial Advisor for Pi Kappa Alpha Alumni Association

RAPB Next Generation of Realtors (NRG) Founding Member

Certified Distressed Property Expert (CDPE)

Who's Who In Luxury Real Estate

Boca Raton Chamber of Commerce

Women's Council of Realtors (WCR)

Top Half of the Top 1% of Realtors Nationwide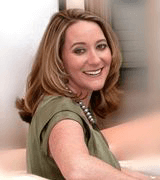 Brandie is a top realtor and is active in the market for over a decade. She has closed more than 1000 transactions in West Orange and South Lake Counties. Also, she is leading the market in closed volume for over 7 years. Her experience speaks for her in terms of her dedication to her job and market knowledge that is relevant to make sales. Brandie served in the United States Air Force and holds a degree in business management.

Awards and Recognition
Top ranked agent in the region 2013, 2014, 2015 and 2016

No. 1 Producing Team in 2013, 2014, 2015, & 2016

Highest number of closed transactions in 2013, 2014, 2015, & 2016

2008-2016 Honor Society Member

2017 Selected Top Real Estate Professional by Orlando Family Magazine

2013 Entrepreneur of the Year award

2012 Realtor of the Year award by Women's Council of Realtors

2010 President of the South Lake County Women's Council of Realtors

Five Star Customer Satisfaction Award voted by Orlando Magazine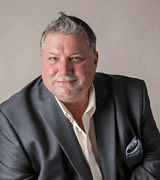 There are chances that you could already be involved with a realtor. But engaging with a realtor that has experience, a large number of sales behind his belt and knows how to avoid pitfalls will work in your benefit. Newcomers are known to make mistakes and could take you down a path of hardship. This could be nightmarish for first-time buyers and those that are looking at making a sale or purchase. David has over 13 years of experience to his name. He specializes in beachfront, foreclosures, gulf access, single family, luxury homes and residential spaces. The areas that he specializes in for Carney Realty & Associates Inc. include Cape Coral, Fort Myers, North Fort Myers and Lehigh Acres. The price range of his previous sales are between $12,000 to $5 million.

David's approach is different, he understands the situation, its goals and objectives. He prides himself on the individual personalized service that he offers all his clients. With his experience, he has an edge over most real estate agents with his information and other details. His ability to listen and focus on the needs and wants of the buyers and sellers is a vital quality.  This can be expressed in a single word or in the tone of a person's voice. This is why working with David has its perks as he has a large base of experience and market knowledge.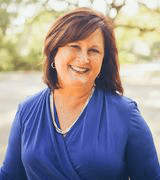 Debbie is a Buyer's Agent, Listing Agent and works with Relocation and Property Management. She has 26 years of experience in real estate and the owner of Century 21 agency. She was the President of the Tallahassee Board of Realtors in 2012. She has over 6,000 followers on Twitter with over 22,000 tweets on real estate. For every sale, she donates $100 to a local veteran's charity.
She prides herself in being ethical, professional, hardworking and accessible at all times. She is a native of Tallahassee and goes out of her way to share her insights about living and working here. She feels that the life of her clients are busy enough with having to look after their homes and families and that she wants to give them a positive outlook and help them find their dream home. Debbie wants every transaction to be a positive one and provides her work through trust and agreement. She would see to their needs and ensure that everything is taken care of as the deal is in process.

Achievements and Designations
Realtor of the Year Nominee 2009

Top 5% Producer in the Tallahassee Area

President-Elect of The Tallahassee Board of Realtors 2011

Governmental Affairs Chair, 2007-2010

Florida Realtors Strategic Planning Chair 2012

Florida Realtors Director 2007-1011

Florida Realtors Public Policy 2010

Florida Realtors Professional Standards 2011

Florida Realtors Business Trends and Technology Co-Chair 2011

Social Media Enthusiast and Instructor

Planner Real Estate Bar Camp Orlando 2010, 2011, 2012, 2013, 2014

Debbie Kirkland, CRS, SRES, E-Pro, SFR, GREEN

Broker, CENTURY 21 First Story Real Estate  

President, Tallahassee Board of Realtors 2012

Florida Realtors, District 8 Vice-President 2014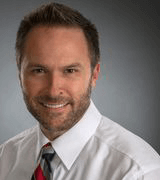 Brad is a third generation real estate broker in the greater Sarasota region. He continues to build on the family's success record and integrity with transactions. He has been licensed since 1992 and holds a broker's license and has excelled in the field and accomplished a lot through his service and results. Brad has been recognized for his service and results and he remains passionate about the area he represents and how he helps his clients. His skills and commitment have earned him a Five Star customer service in Sarasota Magazine. He specializes in waterfront properties. Through his website, he connects with brokers near and far and uses as many as seven social media platforms to reach out to his audience. He has more than 2000 followers on Twitter in a few years.

Brad has extensive knowledge on the market and in terms of real estate he has a firm understanding of construction. He has built homes from scratch and has hands-on experience with everything from laying the foundation to completing the final touches. He has a keen eye on getting a buyer for the right home or for investment purposes. Brad is a local expert and has traveled extensively. He has even driven across the country twice to gain insights on how to have in-depth knowledge of real estate.
Having been associated with the Sotheby's International Realty brand, Brad works with cutting edge technology, marketing and has a global exposure that he readily offers to customers across Florida. Apart from work, Brad loves the great outdoors, a massive motorsports fan and loves being a family man.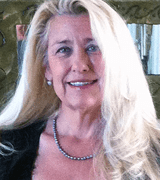 Ellen has been working with Luxury Waterfront Real Estate in Englewood, Manasota Key, Palm Island, Little Gasparilla and Boca Grande. She has access to properties that are otherwise hard to come by.  From the enchanting barrier islands of Florida's Gulf to sun-drenched beaches and swaying palms. Life in Florida is quite captivating as it offers a range of recreational activities which includes fishing, untouched beaches, canoeing, kayaking and much more. Ellen is a luxury real estate expert and she sets herself apart in terms of listing and sales of luxury properties. Using her national and international connections through luxury portfolio, Mayfair International, Christie's, Clientele Luxury and other leading real estate firms have helped her reach global audiences.

Achievements

Ranked in the top 1% in total sales volume among Englewood and its Barrier Islands, 2014




• Ranked in the top 6% of all Michael Saunders Agents, 2014




• Multi-year recipient of the coveted "Five Star Best in Satisfaction" award

Top sales team for Michael Saunders & Co, Englewood, 2010 – 2014
Her dedication and success with luxury waterfront properties has set her apart. She has concluded sales in Englewood, barrier islands of Manasota Key, Palm Island, Little Gasparilla and Boca Grande. She combines professionalism with drive to complete all her tasks ahead of schedule. She works with a combination of the old and the new in terms of marketing and connecting with prospective buyers. She uses fliers, multimedia and other modern technology to find new in-roads to close transactions. Her website is all-inclusive and she can be contacted on Twitter and Linkedin where she provides information about her property news and shares important information.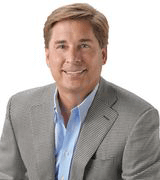 Scott has been a member of the EWM International Realty since 1997. He is a realtor and operates from the Coral Gables office. Scott has grown, implemented and expanded the EWM into other markets. These include Aventura, Golden Beach, Sunny Isles, Bal Harbour, Hollywood, Hallandale Beach and Las Olas.
For the last 17 years, Patterson has sold real estate in excess of $360 million and this helped him join the elite EWM Chairman's Club in the top 10. Scott does not focus on specific markets as he finds that 90% of buyers find their homes online. He markets family homes, condominiums, and homes on the waterfront. These homes are mostly located in upscale Miami or Fort Lauderdale. He enjoys showcasing homes to buyers of different communities throughout South Florida. Scott business his success through his involvement with the community and his knowledge of cutting edge technology and creative marketing. He is customer oriented and has a huge presence online. He is affiliated with HomeServices of America, Inc. (a Berkshire Hathaway affiliate), Christie's International Real Estate, Luxury Portfolio, Mayfair International and the RELO Network. He builds his work on professionalism, ethics, knowledge and his love for real estate. This he solidifies with his successful relationships with clients.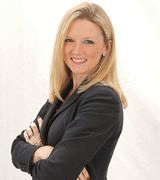 Sandra is a broker associate for over 8 years. She specializes as a buyer's agent, listing agent, relocation and short-sale. Sandra and the team have been top agents in Broward County for over 7 years. She has been constantly outselling thousands of agents. Her determination, great customer service and her outstanding skills has made her the person she is today. She has sold nearly $30 million in real estate and $215 million since 2008 and helps her team with her knowledge and expertise at the helm.

Sandra has been growing constantly and she started her career after completing her undergraduate degree in Accounting from George Mason University. But before she started her realtor career, she worked in Price Waterhouse as a CPA. Sandra moved to Illinois to work in corporate accounting and marketing with Caterpillar. In this period, she also earned an MBA from Bradley University. After which she moved to Hartford, Connecticut and United Technologies where she worked as a corporate controller for business entities. This she did through the length and breadth of the US and Israel. Finally, in 2005, she decided to start her own real estate firm in South Florida when she moved back.

Sandra has a good sense of business and this with a background of real estate would help her better market her business and work seamlessly. She understands the complex numbers, negotiates well and provides the right amount of care and dedication to make all her transaction pull through. In time, she has created a team of realtors and support staff that are there to serve you better and furnish all your real estate requirements. Since Sandra and her agents are out selling and buying homes for you, her support staff looks into ensuring the transaction goes on without any hiccups and within a specified timeframe. She is always there for you regardless of the time or day and she always finds someone to attend to all your needs.

Florida is known for its beaches no doubt but even its condos seemed to be tested with Hurricane Irma beating down across the coast. The housing market seems to have picked up despite this and the real estate trends look to grow moving forward. Most homes come with a home warranty and you can choose to continue with that firm or look for companies that would serve all needs. Decide on which home warranty in Florida to go ahead with by looking at the premiums and ratings of the companies. While you're at it, you need to determine which mortgage plan works for you. This can be simply done with a mortgage calculator that will punch out all the numbers behind your installment payments. This will help you determine a mortgage that does not eat into your savings. Whether you're intention is to make your next real estate transaction a first-time buy or an investment, you are sure to enjoy the sights and sounds of Florida.