Top Real Estate Agents In Illinois
PUBLISHED: August 7, 2018
•
6 MINS READ
Illinois is the 6th most populous state and the 25th largest state in terms of land area. With Chicago as one of its more popular cities, it is surrounded with several industries and rich in agriculture and natural resources. It has well-connected waterways with the Great Lakes, the Mississippi, Ohio and the Illinois River. Springfield is its capital and much of it population comprise of European descent. It was only in 1818 that Illinois achieved statehood. It is home to some of the best jazz and blues artists and home to several Presidents like Abraham Lincoln, Ulysses S. Grant, and Barack Obama. Read the following blog to know the top real estate agents in Illinois.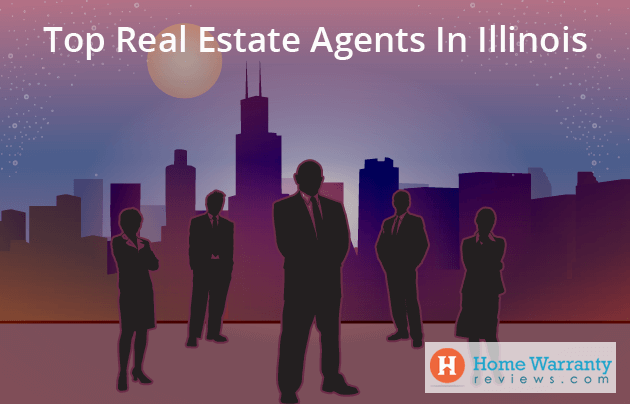 In Illinois, the median home value is $170,800 and this means that the value has gone up by 1.9% in the past year and this will rise by 3.2% in the next year. While the median list price per square foot in Illinois is $135, the median listing price is at $214,900 and the median price is at $192,700 and the median rent price is $1,550. The mortgage delinquency rate is at 1.8% which is higher than the national value of 1.6%. This is bad news for most homeowners with the state's percentage rate with a mortgage is 16.1%
15 Top Realtors in Illinois
You should connect with them to help you service your real estate needs, find your new home and help multiply your investments. Here's a comprehensive list of the top 15 realtors across the state of Illinois: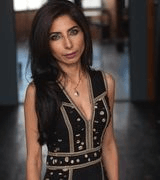 Aparaha is a licensed realtor with over 13 years of experience in GRI, ABR, and SRES. She specializes as a buyer's agent, listing agent, foreclosure, short sale and property management. When it comes to helping buyers find their dream homes, she takes care of all first-time buyers, move-up buyers and those that are downsizing. Her office works as a one-stop destination for clients that look for information and get down to which property they would like to make an offer on.

She works hard to let her clients know that they can trust her with information and that she is always available to help them with their real estate needs. She works with major real estate websites, property listings and all other methods to help present your property or help you find a new residence.

As a trained real estate agent, she works hard to service your needs and build trust. Her expertise goes beyond marketing, presentation, negotiation, and sales. She will take out time to ensure that you get the best price for your property and know the right places to invest to get the most out of your money. She will work with you through the entire transaction process and ensure that your property is sold for the highest price possible in the shortest amount of time with the least amount of inconvenience to you.
Apart from the best in transaction experience, she prides herself on follow-up and post-closing service. With her full-service marketing exposure, she will ensure that your property is listed on postcards, newspaper advertisements, and classifieds. Her hobbies include yoga, fitness, fashion, and Bollywood Music.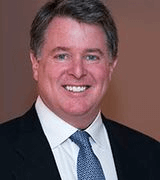 Brian has 13 years of experience as a qualified broker and is a buyer specialist with The Schwabe Group. His work includes being a buyer's agent, listing agent, consulting and commercial real estate.
His approach to work is unlike most and he does this through analytic, detailed oriented and in a friendly manner. He loves listening to your interests and develops a keen understanding of how he can help them through a complex process. Originally from Long Island in New York, he studied at Bradley University and graduated as a scholar in Behavioral Science. He served as the CFO of an electronics company and then went on to begin his real estate career in 2005 with his partner, David Schwabe.
It was in 1984 that he moved to Arlington Heights with his family and worked actively with community events like the Girl Scouts and the Buffalo Grove park districts. He is also a blood donor at St. Edna's and he heads the Arlington Heights Chamber of Commerce where he leads a CHAMPPS networking group and participates on the master CHAMPPS planning committee. His awards include the 5 Star Real Estate Agent award in 2012 and 2013 as featured in the October issues of Chicago Magazine.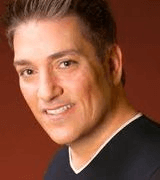 Chaz has more than two decades of real estate experience. His specialties are as a buyer's agent, listing agent, relocation specialist and home building construction. He was awarded as One of the 10 Most Dependable Agents in Central USA by Forbes. His property brand is known internationally and his success is based on the commitment that he makes to his clients, her service and how effectively he can market his products to potential customers.

Chaz has consistently made annual sales of over $50 million and regarded as one among the top 5 Chicago realtors. With several thousand clients, he is confident that he can represent you when it comes to buying and selling. Recently, Coldwell Banker Residential Brokerage and Chaz Walters' Hot Property Residential Brokerage merged together.

This partnership has helped him make the most of the local community resources like Lakeview, Lincoln Park, Gold Coast, Old Town, Bucktown, Wicker Park, Andersonville, Ravenswood, Edgewater, Rogers Park, Lincoln Square, Logan Square, Loop, River North, River West, Streeterville and the North Shore communities of: Lake Forest, Highland Park, Northbrook, Glencoe, Glenview, Wilmette, Winnetka, and Evanston.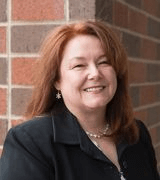 Diense is a real estate agent and broker. Her specialties range from being a buyer's agent, listing agent, consultant, residential rental specialist, and property manager. She believes that it takes more than luck to buy or sell a home. What it takes is honesty, dedication, trust, and compassion.
She works tirelessly to give her clients a positive experience that results in a successful transaction. She worked with the largest financial institution straight out of high school and worked for 21 years managing various marketing and project teams. With over 35 years in marketing, she knows how to take the product from conceptualization and get it to the market.
Diense works closely with her clients and listens to them. Having worked for the real estate industry for many years, she uses her knowledge and marketing skills to give her clients the advantage of finding their home quickly. Also, she manages rental properties for investors and owners and understands how to balance the needs of the tenant while getting a positive cash flow to the owner. She takes pride in providing safety, well-maintained rental units to tenants and works to increase the value of the property. The best part of Diense is that she combines her corporate, marketing and real estate knowledge to give you everything you need from a Realtor.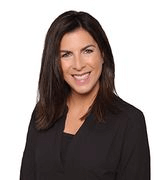 Deborah adds her unique perspective and more than 20 years real estate experience to the Ballis Group. Her focus lies on providing the best in luxury service to clients for all transactions.
As a partner of Ballis Group, Deborah shares her in-depth knowledge of residential construction, contract management and her general understanding of Chicago with every client. She has a background of working for Chicago Public Schools, the Public Building Commission, the Mayor's Office of Special Events and she is co-owner of Milestone LLC, a residential & commercial development company in Chicago.
Deborah was born and raised in Chicago's Northside and attended both public and private schools. Earlier she lived in Old Town, Gold Coast, and Ukrainian Village, and now resides in Lincoln Park with her husband and 3 stepkids. She loves her sports and a dog lover.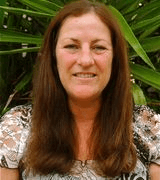 Jody moved from the UK with her family to Central Florida. After getting her real estate license in 2003, she started working with buyers and sellers alike in terms of investment and residential markets. With 15 years of experience and have successfully completed 300 transactions, she looks to use her professionalism and expertise to continue helping her clients.
She works with Access Realty and aims to produce results that are customer focused and a keen attention to detail. She can look at getting the best property for you and helping you figure out what you are looking for. You can trust her to find the market value of your home, area home sale statistics, market trends, and other useful tools.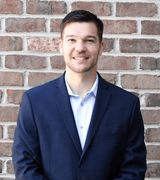 Jonathan is a broker and works as a buyer's agent, listing agent, relocation expert and consultant. He has been in the real estate market for nearly a decade and can let what are great opportunities and challenges. As a real estate professional, he will listen to you, understand your needs, and be positioned and ready to help you stay ahead of the game.

He researches the latest in technology including the tools and services to ensure that his clients benefit the most from it. This is done by looking at the latest technologies, services, tools, and products. Jonathan prides himself on his negotiating skills and representing his client in the best way. You will get the best price for your home in terms of equity and wealth as he can attract the best prices. Also, he has a great relationship with the residential mortgage, lending and loan structuring that helps his clients needs and financial objectives. He works towards helping people grab hold of opportunities and achieve their dreams.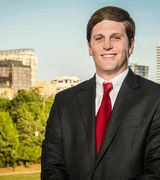 Trevor is a real estate professional that goes by the name Mo Holler. He was raised in the great city of South Carolina. His work includes being a buyer's agent, listing agent, relocation expert and consultant. He attended Satchel Ford Elementary, Hammond Middle School, and A.C. Flora High School. He further studied at the College of Charleston, where he attained a Bachelor's in Political Science and minored in History. He moved back to Columbia and pursued real estate.
He takes pride in being a real estate agent in Columbia and Illinois states and has practiced real estate for many years. This job was unlike others and gave him the pleasure to meet more people and work on the business that he was passionate about and truly loved. His knowledge of the local real estate markets in particular regions has grown immensely. This he passes down to his clients and potential customers to help them understand the market and invest better.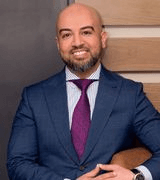 Mack is a broker with 13 years of experience and specializes as a buyer's agent, listing agent, relocation specialist and consultant. At Coldwell Banker Residential Brokerage, he works hard to invest time to gain knowledge and exposure to the market and has a keen eye on investments for clients. Mack works for both buyers and sellers and he is skilled in all resales and investment properties. He has the know-how and tenacity to get deals closed. He was raised in Chicago and explores the best that Chicago has to offer. He has great knowledge of the area and neighborhoods and can identify them well for his clients.

It was from 2006 to 2011 that he took a break from real estate to be in Iraq with the US Army to serve as a cultural advisor and linguist. In that time, he earned several awards for his work and the Commander's Award for Civilian Service. Mack also took up research on the international side and gained tremendous insight on his travels.

Mack is a hardworking individual that is motivated and ambitious. He is willing to devote all his time to helping clients buy, sell, rent or do whatever it is to accomplish their goal. Mack currently holds the Certified Negotiation Expert (CNE) designation and remains up-to-date on all facets of the industry to effectively serve his clients.
With his experience, Mack has mastered the art of listening and his work in sales has helped him contribute to his success in the real estate industry. From accurately determining the value of a property to preparing market analysis statistics and anything in between, Mack is able to assist clients with every aspect of the real estate purchase or sale. He is the recipient of several awards and this includes the 10 Best Award for Client Satisfaction by the American Institute of Real Estate Professionals. He is also in the Top 1% award by Trulia and the Top Producer Award by the Chicago Association of Realtors.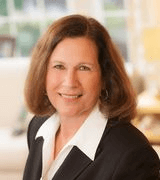 Kathy believes in client satisfaction and specializes as a buyer's agent, listing agent, relocation specialist, staging, downsizing and luxury real estate expert. Kathy is known to be goal oriented, trustworthy, hardworking and honest. He will help position your home, get the right price and knowledge and expertise to give her clients the best. Some of the more noticeable aspects of Kathy are mentioned here:
Graduate, Realtor Institute (GRI)

Awarded Vice President's Club – 2014

Certified Negotiation Consultant (CNC)

Certified Staging Consultant (CSC)

Certified LeadingRE Relocation Specialist (LRS)

Certified Leading RE Sales Specialist (LSS)

Leading RE Relocation Specialist

30 years experience as a real estate professional, including mortgage, banking, and residential appraising

A lifetime resident of Chicagoland area

30+ year resident of DuPage County

A graduate of Northern Illinois University with a BA degree in

Journalism-Advertising

Member, Illinois Association of Realtors

Member, Mainstreet Organization of Realtors (MRED)

Member, National Association of Realtors

Focused neighborhoods include Darien, Downers Grove, Westmont, Clarendon Hills, Woodridge, Naperville, Warrenville, Lisle, Bolingbrook, Elmhurst, Lombard, Willow Springs, and Plainfield

Outside interests including spending time with family and friends, church involvement and playing golf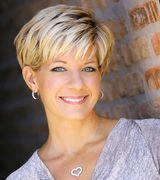 Susie has close to 18 years of experience and specializes as a buyer's agent, listing agent, relocation specialist and short sale. As a long time resident of Joliet and Will County areas, she has won multiple awards which includes the Top Producing Realtor at Re/Max Ultimate Professionals. She has extensive area knowledge and expertise with buying and selling.
Moreover, Susie is the #1 selling realtor for the Joliet, Plainfield & Shorewood area for years 2015 & 2016. In 2016 & 2017, Susie was featured in Chicago Agent Magazine's Who's Who in Chicagoland Real Estate. Also, she was on the cover of the TOP AGENT Magazine for the May 2016 issue. Susie is a member of the ReMax Hall of Fame & Chairman Club Level recipient. She has also been named by Chicago Agent Magazine, as a Will County Top 20 Agent for years 2012 through 2016 & is in the top 1% of all real estate agents in the US.
Susie has also been named a Five Star Real Estate Agent by Five Star Professional for 2013-2016. She is also named in REAL Trends Best Real Estate Agents in America for years 2013 to 2017 by REAL Trends. Susie's strong work ethic & customer service to her clients are the cornerstones of her business. Susie strives to exceed every client's expectation throughout the sale or purchase of their home. Her many reviews showcase the type of agent she is, the time and care she takes with her clients.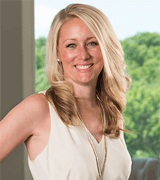 Sarah Leonard has nearly two decades of experience as a realtor. Her specialties include being a buyer's agent, listing agent, foreclosure and short sale specialist.

As a lifelong resident of the Northwest Suburbs, Sarah Leonard possesses an impeccable knowledge of the local market, its diverse neighborhoods, and just about everything in-between. Having been in the real estate business for over eleven years and bringing a background as a loan processor to the table, Sarah's expertise makes her the Realtor of choice to handle all your real estate needs. As your personal Realtor, you can be certain that Sarah will work hard to meet and exceed your expectations while keeping your best interests at heart.
Throughout the years that she's worked with RE/MAX, Sarah has successfully navigated through a variety of real estate markets and is very proud to say that her sales have earned her team a top ranking in Northern Illinois. Sarah believes that in order to have a successful home buying or selling experience, it's important for her to build a strong rapport with her clients.
"I believe the foundation of a successful relationship starts with exceptional client service," she explained. "I pride myself in being readily available 24/7 to accommodate my clients' schedules, questions, and inquiries. Having access to the MLS, in addition to my personal database of buyers and sellers, allows me to view all the market has to offer. This includes new construction, re-sales, bank-owned, short sale, investment and retirement properties."  
Awards: RE/MAX 100% Club, Executive Club, 5 Star Award Recipient, Chicago Magazine Top Agent Recipient, RE/MAX Hall of Fame Recipient, Top 10 RE/MAX Agent in Northern Illinois, 2014 Top Real Estate Marketer Award, Honored as #1 RE/MAX Agent in the State of Illinois 2014, Honored as the #3 RE/MAX Team in the State of Illinois 2015.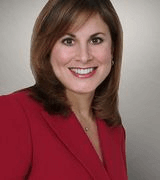 Terri is a broker associate with 32 years of experience. Her expertise revolves around being a buyer's agent, listing agent, foreclosure specialist, short sale expert and property manager. In her real estate career, she prides herself on giving the most knowledge and helping with professional and personalized services.
This she does by ensuring that he works with honesty, integrity, ethics, and conviction. Holding an Illinois real estate license, she is a trained negotiator and instructor. Some of her key achievements include:
A Leading Top Producer throughout the Northwest Suburbs since 1986

Over 275 Million in Career Sales

Over 1000 Career Real Estate Transactions

Top 1/2 of 1% of Realtors in the United States

Consistently Ranked in Top 50 Realtors of RE/MAX in Northern Illinois Teams

Member of RE/MAX Hall of Fame

Recipient of Elite Chairman's Award, Highest RE/MAX Award of Achievement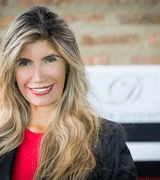 Adriana is an associate broker and specializes as a buyer's agent and listing agent. As a licensed real estate agent from Florida and Illinois, she works with developers and clients. This he does by promoting projects, home and working with the best school districts.
"I always say, money and success aren't going to knock on my door. I have to go out and get it myself," she says. Her energy and drive are contagious as she works towards her success. When it comes to success, Adriana wants more than just financial gain. She loves supporting her clients and feeding them the right information.
Adriana works hard on her training, education and her process to build the business and help as many people as possible. She works with Christine, who has an industry experience of over 25 years. Adriana is an attorney in her birth country of Colombia and has 15 years of experience in the Florida real estate industry helping people from Europe and South America. The two of them love art, design and spending time with their families.
Cesar has more than two decades of experience as a Broker, CDPE, and ABR. He specializes as a buyer's agent, listing agent, foreclosure and short sale. Whether you are buying or selling in today's property market, you should work closely with Cesar to stay well informed.
His commitment as a local realtor will provide you with the services you desire to make informed decisions. Property values will continue to rise, real estate works well as a sound investment and the help of a realtor like Cesar will ensure that you make the right decision.
He will work with you to find the right property in Chicago and other major cities in Illinois to make your dream a reality. In Chicago alone, he has closed over $100 million in sales. His designations include being the Managing Broker, (A.B.R) Accredited Buyer Representative and (C.D.P.E) Certified Distressed Property Expert. In terms of awards, he has been awarded the Re/Max Executive and Platinum Award and is a Member of The Hall of Fame.
Why is a Home Warranty Important?
When you are looking for a home, you should consider a realtor. This is because they have in-depth knowledge of the community, median home prices, and the prevailing market conditions. They have an ability to match the right home for you based on your budget and choice. When you have no one to help you with the paperwork, they are always there to give you a helping hand and negotiate the final deal.
In a similar manner, you need to assess if you have the right funds to buy a home outright or whether you are willing to take a mortgage that will make your dream a reality. The trick is to ensure that your mortgage is within your means and it is advisable that you use the one-of-a-kind mortgage calculator. But, your home systems and appliances need to stay protected and running well.
Why suffer from the burden of constant home system problems? A home warranty will be able to take care of all your covered appliances and systems and let you enjoy your peace of mind. That being said, you should determine the costs of going it on your own and make payments of breakdowns as against a home warranty. Use the home maintenance calculator to help you decide the best option for your home.
Most homes spend a minimum of 2 percent of the value of their homes each year based on the extent of repairs and replacements that are required. If you do not understand the details of costs then you will be able to better gauge what you would have to put up with in terms of out of pocket expenses with or without a home warranty with this calculator.
Also, if you are interested in checking out the home warranty market in Illinois, then you can go get a free home warranty quote on HomeWarrantyReviews.com. Simply fill in your ZIP code and email, and you will be able to get the best home warranty in your locale based on premiums, deductibles, ratings and other parameters.