Top Real Estate Agents In Michigan
PUBLISHED: February 22, 2018
•
6 MINS READ
Michigan is rich in history and home to some of the most popular cities in America. The city of detroit is the car capital of the world. The world's largest cement factory is located in Alpena. Rogers City has the world's largest limestone quarry. This allowed Michigan to be the first state in the US to produce magnesium and peat and is first in production and second in gypsum and iron ore. The state Capital has a huge majestic dome which was built in Langsing in 1879. This state was known as the Wolverine State but you can no longer find any wolverines. It ranks first in state boat registrations and that probably due to the huge lakes that surround the state. It was the Packard Motor Car Company that manufactured the first air-conditioned road car in 1939. You can find the oldest county, Wayne, located in this state which was incorporated in 1815. Sault Ste. Marie was founded in 1668 by Fr. Jacques Marquette is the third oldest remaining settlement in the US.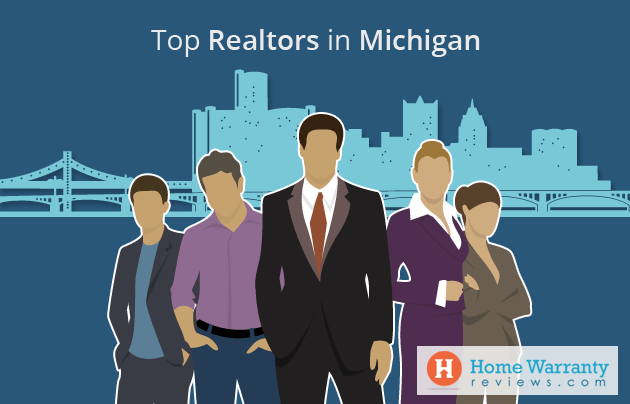 According to experts, housing prices in the state of Michigan are back to pre-recession level. They have an inventory which is at a 15 year low. Similarly, Millennials look to buy their first homes, Gen X buyers are ready to splurge in the real estate market and Baby Boomers are steading their ground and staying put. Dan Elsea of Real Estate One explains that Millennials are going to enter the market in large numbers, Gen X buyers are ready to upgrade by selling their homes and moving into a bigger home. While Baby boomers look to stay in their houses for a longer period as they mainly look at enjoying a low mortgage payments. Places like Kalamazoo, Eastwood, Ypsilanti, Grandville, Dearborn & Dearborn Heights, Ferndale, Grand Rapids and Novi have seen sales happening in 35 days or more. Home values across Michigan appreciated 5-6 percent in 2016 and this trends looks to continue in the housing market. Also, the Grand Rapids is known as the one of the top 10 properties to look out for in 2017. In as many as 22 communities in Southeast Michigan, real estate deals were completing within 35 days of it being listed. Places like Ann Arbor had homes where the average single-family home sold for $74,000 higher than the previous year and another place to watch out for is the Northern Michigan region.
We have put together a list of 15 top realtors from across the state of Michigan to help you purchase your dream home or find a great place to invest in. These are the top realtors that have a made a name for themselves at the local and national level based on the number of sales and transactions. There are several regions that they are specialised in and what's better is to have complete knowledge of the area that you are buying into before going ahead with the transaction. This is where your realtor can step in and help you with your transaction and help close out all loose ends.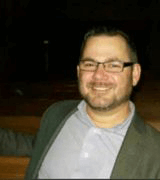 Steven is  a certified realtor in Michigan and looks to provide help to get sellers and buyers to come together. He understands the needs and wants of his clients and understands what it takes to help them make major decisions. These decisions include making one of the toughest investment decisions for most families in America. His goal is to ensure that his clients are satisfied with the purchase or the outcome of the sale. He specialises in buying and selling mainly in the greater Detroit area and assures his clients that he has all the details to back him up with the transaction.
He is one to determine if properties are viable and of interest to his prospective customers that are looking to invest. His strong personality helps him connect with clients easily and make the transaction process as stress-free as possible. Steven understands the process, how to complete all the paperwork and to ensure that sale is done without any hassles. This he finds with his ability to determine people's needs, listen to concerns, commit to getting the best for his clients and giving them the best customer satisfaction while meeting his goals. What makes him stand out from most realtors is that he has the knowledge, equipment, resources and experience to complete and assist with all real estate sales. Additionally, he believes that his work is based on relationships and this he does by settling in and continuing to lend his knowledge, skills and services to the help his clients have a complete understanding of the market.
Richard has 37 years of financial management experience and this has helped him specialise and cater to residential income property, move-up buyers, first-time buyers, and empty nest buyers. With his exposure to financial markets, he knows the right times for his clients to take the plunge and invest in particular areas in Michigan. He is long time resident of the Greater Lansing area for over 40 years. In this time he has purchased and sold over six of his personal homes. Richard made it a point to remodel these homes and this gives him the edge of owning exactly what it takes to make his home more livable and pleasing to the eye.

Being a real estate agent and a financial advisor, he can determine well enough which areas would likely succeed in terms of investment. Also, for first-time buyers he knows how to get a good deal and to make it worth their while to spend on refurbishing homes. This helps new homeowners and investors to make a windfall gain on their remodeled property.

As a realtor, he spends most of his days attending to clients needs between 7 am to 10 pm daily. He even makes it a point to employ a stager and a handyman to prepare the listings for a market at his own expense. Additionally, he will also pay for an appraisal if the listing price is difficult to determine based on nearby sales. He often bumps into home buyers before a property is listed and provides them with his valuation and calculation of the home's value before every open house.
Since Richard is strong technically in finance and trade he knows how to make a bargain and treats every sale as important as if he would make the transaction on his own personal savings. He is one to look for a steal and give his clients a good place to secure their investments, make improvements and either see it grow or put it back on the market for a gain.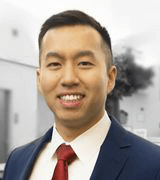 Alex passionate about real estate and she loves connecting with people on a daily basis. She builds on her passion with hard work and persistence. Through her actions, she has closed several properties and helped many families to settle into their first homes. Also, she has been selected as a Five Star Professional Agent as published in the Chicago Magazine in 2014, 2015, and 2016. Alex was named as the top realtor in Naperville Magazine and voted as the Reader's Favorite for several years in a row.
Her works speaks for itself as she has closed millions in terms of real estate sales. She has also makes it a point to educate her clients on their respective real estate deals. This way she allows her clients to stay updated with the property status. This could be the documentation, meeting others realtors, reviewing property prices and checking if the documentation is in order. For buyers, she provides access to a number of open houses and has tie-ups with several banks to offer viable mortgages to her customers. By ensuring that the mortgages are financed in advance, this will allow the buyers to be in a better position to outbid rivals. Sellers are given access to information about the current market requirement. They are also updated about the status of showcasing their properties to prospective buyers and given all the details in terms of legal work and documentation.

She looks to put the dreams, goals, and aspirations of her clients first and to ensure that the entire transaction process is as stress-free as possible. Alex loves to invest her time in determining the best possible to use her client's financial capabilities and to help her get client's homes sold as soon as possible. She also provides several services to buyers which are one of the best in the region. Alex does this by providing a full comparable report with every property. This she complements with her expert negotiating skills to help you get your home sold for the best possible price.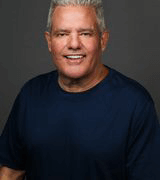 Since 1985, Jeff Darwish has been a professional realtor and has been consistently within the top 1% of realtors nationwide. With this success, he has served his clients well and consistently by building a referral business to grow and mature. Through his contacts, professionals in the field and clients, Jeff has earned a reputation of making profitable real estate transactions and being true, honest and integral to his clients.

Since he brings his A game to the table, Jeff provides a host of positive solutions. These solutions plus his admirable work with his clients have helped him be acknowledged as a professional. He ranks among the top 5 Re Max real estate agents in Southeastern Michigan for the last 20 years. Also, he was featured among top 100 Re Max agents nationwide in 2006 and Honored by ReMax in its Hall of Fame for Lifetime Achievement and he also earned the Re Max Chairman's Award.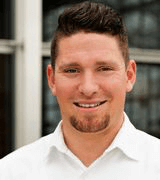 Joe is the go-to realtor for most buyers that are new and seasoned investors. He looks to take all these real estate deals as a milestone and ensure that your experience is better than the previous ones. If you are willing to get into the details of every transaction then Joe will help you with every possible way to succeed in the changing and challenging marketplace. This he does by working hard, provides you with the best possibilities to facilitate a sale and understand the capabilities of the buyers and sellers completely. It is, however, clear that it only takes an agent to facilitate a sale that works hard and takes on every challenge.

As the case may be, a realtor that has energy, experience and a willingness to work hard will ensure that you facilitate the sale with relative ease. Since he is a four-time homeowner, he understands completely what it means to buy a home, renovate and build on it. He patronizes his work, strives hard to be ahead of the competition and brings his experience to the fore. Joe believes completely in customer service and looks to bring quality and the best possible solutions with his determination and work ethic. He works hard to stay well informed and has no qualms to pass on the information to his peers. His goal is to provide outstanding service. Joe works with the latest in technology and strategy to go the extra mile every step of the way.
He is married for the last ten years and a father of three children. They love and remain passionate about their community and state. This he does by serving and giving back to those in need.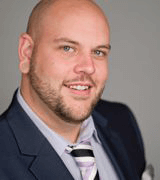 Greg White is a seasoned realtor that deals in transactions anywhere between $26,000 and $300,000. His clients are 37% buyers and 63% sellers. 97% of all his properties and property sales are single family homes. This makes him a specialist in this domain and he loves to be able to connect families with their new home. He ensures that he completes his work without having to look merely into the rewards of the job or being time-bound. This makes Greg flexible and approachable at any time of the day.

His goal is to provide real estate services from purchasing, sales, REOs, short sales, property management, HOA management, rental listings, relocations and tenant placements. Greg's clients are confident that he can handle their business and ease stress with regard to all parts of the transaction. He does this through his qualities of being Proficient, Professional, Profitable, Honest, Attentive, Communicative and Friendly.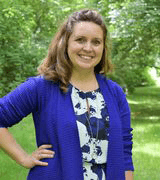 Kristy is 13 years in the line of real estate and specializes as a Buyer's Agent, Listing Agent, Relocation, and Foreclosure. She deals with both selling and purchase. Kristy also caters to military personnel, teachers, police, fire and medical professionals.

Kristy has been a realtor for more than 12 years. She is a motivated and dedicated professional that looks to provide all her clients with the best in customer service. She specializes in selling and buying residential homes, farms, and vacant land. This she does for individuals, families and seasoned investors. Her knowledge as a realtor and skills will make sure that you purchase a home that is worth selling and is stress-free and enjoyable. Whether it is the first or last home, she ensures that she will tend to all your real estate needs.

She is credited with having a background as a real estate agent, senior mortgage officer, mobile signing agent and branch manager for major institutions. Kristy has complete knowledge of the process of buying and selling from start to finish.

Kristy also works closely with a team of individuals that provides the same level of service in terms of lending, insurance, and real estate needs. She uses top-notch technology in terms of search engines and software that helps with finding a home and helping people realize their dreams.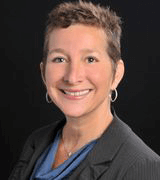 Diane is a specialized realtor and owner with an experience of 13 years. Her specialties are Buyer's Agent, Listing Agent, Relocation, Foreclosure and Property Management. Her philosophy is that she is not a talker but a doer. She feels that there is only one way to do things and that is the right way. She stays constantly motivated and gives it her all by managing both her work and raising two children. Diane is well known in her circles and is outspoken in getting all her work acknowledge before she finally delivers. She knows her paperwork well, connect with the right associates and makes it a point to keep her clients updated with her real estate know-how.
Diane knows exactly what to deliver when it comes to home sale and purchase. Diane is dedicated as help through her expertise, guidance, and sincerity above all her other interests. Clients have found her results and work appreciative and continue to have a long-standing relationship with her.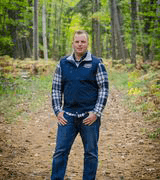 Craig is a realtor for over 3 years as a buyer's agent, listing agent, relocation expert and consultant. He was selected as a member of the Coldwell Banker 30 under 30. In 2016 he received the Coldwell Banker International President's Elite Award and in his first year in 2015, he received the Coldwell Banker International Diamond Society Award. He was born as a Yooper which is seven miles away from Houghton, Michigan. He was married in 2012 and enjoys living and working in the Marquette area, the great outdoors and spends time in Lake Superior and works hard at real estate in the great Upper Peninsula. He attended Houghton High School (2006), continued on to Michigan Technological University to pursue and receive an Associates Degree in Civil Engineering Technology (2008). From there on, he went on to receive a Bachelor's Degree in Construction Management from Northern Michigan University (2011). He is big on hockey and loves to watch and play. His favorites being the Detriot Red Wings and the NMU Wildcats. He is so passionate about the game that he tries to go down to Detroit once a season to catch a Wings game and makes it to every Wildcats home game.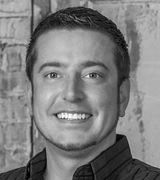 Scott works with the Midge & Co real estate office in the Houghton office on M55. He specializes in searching for homes, listing, and end to buying and sale of properties in the northern Michigan region. He has listings and shares them across 1000s of potential buyers that can view them online. This waterfront and innovate focus helps Scott work on making conversions as it suits his lifestyle and personality. He loves sharing his experience of growing up with buyers that he connects with. Scott tells them about the lakes, woodlands, and streams that he grew up in. He used to spend his weekends here since 1983 and moved here in 2014. Connect with Perry for a home warranty plan options.

His main aim is to help them move to Northern Michigan and gain a steady foothold in the region. This he does thoughtfully but explaining about the amenities, schools and other offerings in the region to help his clients get an understanding of the region that they are buying into.

According to Scott, Midge and her team are the best realtors in the region. She was the top producing individual agent in The Paul Bunyan Board of REALTORS in 2014, 2015 and 2016. Her expertise and service is something that Scott tries to pick up on, especially on the job. Midge & Co have the right marketing tools and passion for real estate in today's day and age. Her passion and professionalism have stood her well in ensure that she provides the best customer service to her buyers and sellers. Scott looks to grow as a team member of Midge & Co and has been primed to help you locate your dream property and give you all the insights into making your purchase a memorable one and within the right budget.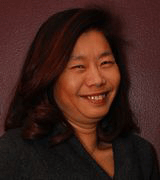 Alison has 10 years experience as a real estate professional. She specializes as a buyer's agent, listing agent, leasing, consulting and property management.

She worked her way up as an assistant to a real estate agent, investors, property management and real estate office. Also, she owns her own cleaning company. A mother of two, she learned time management the hard way and had to keep track with paperwork from real estate agents, brokers and the process as a whole. With this expertise, you are sure to sail through all that paperwork with her. Additionally, the other by-product of Alison's comprehensive understanding of laws, regulations, and nuances come from every real estate transaction. She's there to ensure that no part of the transaction is missed.

In time, it can be natural that Alison looked at moving into real estate full time and her decision ten years ago helped her get a certification as a certified Michigan real estate agent. She lives in the Ferndale region and she is well placed to help you buy or sell in Birmingham, Royal Oak or other communities in the Woodward Avenue region. Though she can help you locate a prime property at 8 Mile, she is sure to help you find your dream home where it may be.

She carries across a simple, pleasant and down to earth personality. She does not look to sugar coat her work and she gives you advice and a shoulder to lean on in the process.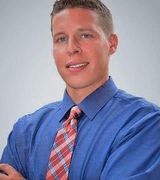 Joe loves completing transactions within a short span and with the highest integrity. This he does by earning the trust from the past several years of being a realtor. For him the only thing that truly matters is you. His goal is to provide assistance to buyers and sellers to come together and stay positive.

He understands that buying or selling a home is a huge decision. He looks to satisfy those that have to make a purchase and sale decision. This is a major decision for most that want to buy for the first time. Joe specializes in the Brighton region primarily.

His sense of charm, personality and charisma seem to help people connect well with clients and make their buying or selling process stress-free. He has a great ability to understand clients, listen to concerns and build on a strong commitment to customer satisfaction. This helps him achieve the goals of his clients. It doesn't matter if you are a first-time buyer or investor or someone selling a property, he has the tools, resources, equipment, knowledge, and experience to make your real estate deal pull through.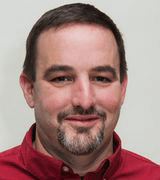 Joe was originally from Pittsburgh and moved to Michigan when he was 5. He went to Eastern Michigan University and has a Bachelor's in Business Administration and specialized in Accounting. After college, he worked for 3 years in a CPA firm and then moved onto Controller of Company for 10 years. After which he decided that needed a change and moved into real estate full time.

He helps his clients regardless of where they are and at any price range in terms of buying and selling. This price range is between $5,000 to $1,000,000 and all his clients receive the same service and respect. Joe feels that his methods of dealing with real estate transactions are straightforward and he is sought after for working hard to closing deals. This he does by making his clients feel like family through the buying and selling process. He feels this will help him continue a long-standing friendship for a long time. In the process, he will grow his business and help you realize your dreams.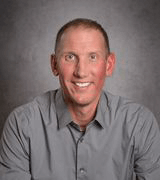 Greg was born and grew up in the Greater McBrain area. He is married for nearly 25 years and has 3 daughters and 2 grandsons. He enjoys outdoor activities and loves going to golf courses and lakes that are in the Cadillac region. What he loves doing is socializing and meeting new people and learning about them.

He knows exactly what it takes to list your property and get a professional photographer to make the best marketing collateral to sell your home. He will also help redecorated your home in order to entice buyers. Additionally, Greg knows how to connect with buyers over MLS and through social media and online platforms. He takes it on his own to connect with other realtors near and far to pitch properties that could be of interest to new buyers. In terms of documentation and sales, Greg knows exactly what it takes and he takes it on himself to educate the buyers and sellers on these details. For sellers, he has constantly made sales close to the offer price and always sells to the highest bidder.

In the years that passed, Greg was raised on a progressive dairy farm and learned to value hard work. For over 29 years, he owned and worked in a service business in the agricultural sector. These experiences have built and enhanced his natural skills to pay attention to detail and remain fully committed. This helped him work against challenges and obstacles that came in his way and he inherently learned to solve them. His desire is to work with these strengths to handle real estate for current and future sale.
Julian has worked for over a decade and has extensive knowledge as a real estate agent. In this time he has closed over 800 real estate transactions. He has successfully sold 98% of homes that he listed and got 97% of the asking price over his career.

Prior to being a realtor, he worked as a top producing Senior Loan Officer. With the experience and exposure, he is quite distinctive in the industry and uses this knowledge to the benefit of his client. He has over 20 years of negotiating experience and continues to represent clients with the same passion since the time he first started his business. He works effectively by creating a robust strategy and work well by blending old fashion service with the state of the art technology to back him up.

Julian works hard as a realtor and one of the key skills that he involves himself in negotiation. He usually negotiates hard to get the highest sale price and he is the best person to achieve this. He does this well and satisfies scores of clients in the process.
Michigan is home to the longest freshwater shoreline in the country.  It has the seventh largest population of fishermen in the country. If you visit Colon in Michigan, you can be apart of the four day magician convention held every August. It prides itself on being called the Magic Capital of the World. In terms of financing your house, you need to figure out your mortgage plans. The best way to determine your payments is with the help of a mortgage calculator. This will help you determine if you are in a favorable position to finance your home.