Top Real Estate Agents in San Francisco
PUBLISHED: February 14, 2018
•
6 MINS READ
San Francisco is known for his Golden Gate Bridge and its fair weather. Originally, the bridge was to be painted black with yellow stripes and the orange was the sealant. San Francisco was in fact part of Mexico until the Mexican-American War of 1848. Also, during the Depression, not a single bank in Frisco failed. Historically, the United Nations Charter was signed in San Francisco in 1945. Another quick fact is that the bear on the flag was modeled after the great grizzly bear.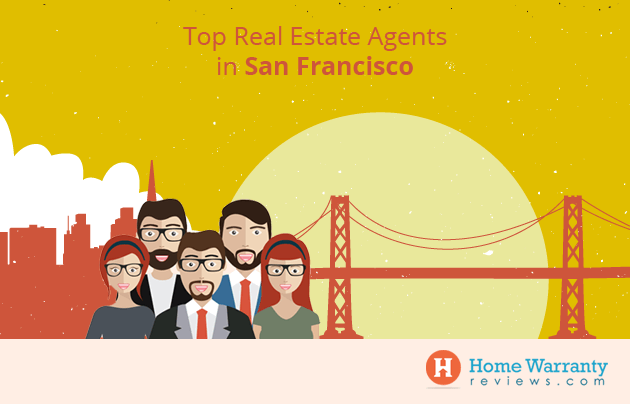 But there's so much more to explore especially if you are looking at making the city home. There are a few things to consider apart from the pricing. With the right neighborhood and its close proximity from your workplace, you are sure to fall in love with this city. California is a melting pot of cultures from across the globe. Food plays a major role in distinguishing its different communities as you get a flavor for their cultures.
That being said, you need to evaluate the market conditions and read whether it's a good time to rent or to buy a place of your own. Finding the right real estate agent can help you get a fair understanding of what to expect from the market. You will get the best analysis by experts that spend time researching, reviewing and determining what's best for their clients.
Real Estate is based on property which could be land, buildings, housing which are usually bought, sold or rented. If you are lucky enough then you should own enough real estate to live comfortably of rent and to live in total solace. Some of the major categories of real estate include apartments, multi-family houses, terraced houses, condominiums, housing complexes, detached houses and portable dwellings like houseboats and caravans.
Top 15 Realtors in California
The realtors mentioned below are the top 15 agents in California. They will help you assess the best home for you and one that is within your budget. There were several matrices that we used to pick these professionals. This was based on the number of transactions, whether they had positive reviews and if they were credible and in good terms with their clients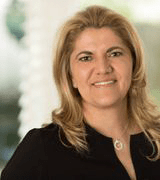 One of the top producers in San Francisco is undoubtedly Tanya. She looks to exceed her client's expectations and has a proven track record. Nearly 90% of all of her clients are repeat clients or referrals. Since 1995, Tanya has been investing a lot in San Francisco and in the Peninsula Real Estate region and lived there for over 35 years.
Things have changed over the years as it has become a competitive market. But Tanya's ways of buying and selling can make things way easier for you and less stressful. This won't be the case if you are knowledgeable about the market and have a recognised agent like Tanya to guide you through the agreement. She is specialised in buying or selling in San Francisco and the Peninsula region. Tanya deals with everything from single-family homes, condominiums, multi-unit buildings, tenancy and commercial establishments.
Professional Designations:
Certified Accredited Buyer's Representative (ABR)  

Certified Residential Specialist (CRS)

Certified International Property Specialist (CIPS)

Certified Luxury Home Marketing Specialist (CLHMS)

Certified Residential Specialist (CRS) Certified Internet Professional (e-PRO)

Certified GREEN Sustainable Property (GREEN)

Graduate, Realtor® Institute (GRI)

Certified Senior Real Estate Specialist (SRES)

Certified Seller Representative Specialist (SRS)

Awards
2017 #1 Top Producer Company Wide – 1st Quarter – Zephyr Real Estate  

2016 & 2015 #1 Top Producer Company Wide – Zephyr Real Estate

2014 #1 Office Top Producer – Zephyr Real Estate

2013 #1 Top Producer Company Wide – Zephyr Real Estate

2005-2012 Top Producer – Zephyr Real Estate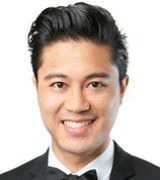 Kevin is the founder of Gueco Real Estate and a full-time real estate professional. He combines his knowledge for real estate market and the latest technology to provide world class customer service. This helps him meet his real estate goals and helps his clients get exactly what they heart's desire. He establishes clients for life by putting their interests first and looking to surpass their expectations every time.
When it comes to business dealing, he knows exactly what it takes to get all the documents ready, introduce the right prospects, use technology to his benefit and ensure that the sale goes through smoothly. His strategic partnerships has helped clients be better equipped at negotiations and all the details behind a negotiation and marketing based on property transactions and sales.
As the main negotiator, he review key issues and instinctively derives solutions. In today's competitive marketplace, you should be advised to understand the minute details behind a transaction. Everything up-to-the-minute of closure of the transaction needs to be looked into. At times, the smallest doubt in the minds of the buyer or seller can make them change their mind and not come clean. This is where Kevin does his homework and keeps you safe and accounted for. Since he is a member of a non profit, Home for a Home, Kevin donates a percentage of his income from each transaction to build a home for a family that reside in poorer areas of the highland Guatemala. He looks at securing them through safe constructions of homes in their villages. He is in the top 1% All Sales City-Wide and Top 0.5% Condo Sales.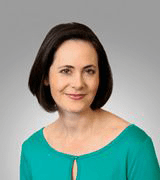 Known to be among the top 1% of San Francisco realtors, Laura Kaufman has 13 years experience in being a buyer's agent, listing agent and relocation. She is straightforward in her outlook, enthusiastic and patient. For her patience is the key especially when some deals take years to clear. She continues to be successful by focusing on the client's needs and providing great customer service. Communication and delivery are also important in ensuring that she has a quick delivery time and is responsive.

Being a skilled negotiator is an important skill that sets her apart and this helps advocate her case as she represents buyers and sellers. This is important as Laura keeps that in her best interests to create a superior customer service. She is successful in being proactive and connecting with people from across the spectrum.
In terms of sales, she enjoys getting the property primed for the market and developing a relevant sales strategy by achieving the highest possible sales. She sells her listings faster than others that bid for it and achieve a higher sales price. In terms of translating more money and less stress to the customer, it is the end result that matters the most.

Since she is a member of the Top Agent Network, an online private business community of the top 10% realtors of San Francisco, she has access to all data. This data which is off market  and Pre-MLS listings can be given to buyers and clients to give them an edge ahead of the competition. This helps sellers and client's properties to be promoted better before they reach the market and creating a bigger buzz in the market. Since she has a big heart and strongly believes in giving back to charity and the community at large. She makes a donation from every commission to a charity that the client chooses.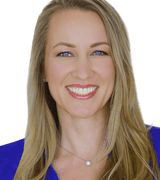 When it comes to helping buyers, Ruth usually casts a large net and show buyers everything that is currently in the market. This would help them understand what they can get for their price, what people really want and where they would prefer to live. In time, the buyer chooses hat to cross off in terms of what they dislike and focus on areas of interest.

Ruth takes them to places where buyers can see multiple properties and understand them better by understanding their taste. Unlike most cases, a home is not where you can fast sell a property to them. There are cases where the buyers have to feel a sense of whether they would like to make a space home and prepare them to do whatever it takes to make their dream a reality. San Francisco can be quite competitive and it is important that agents represent their connections well enough. The most important part is how they represent one another and negotiate on the behalf of the client. There have been many instances where multiple times that realtors have to make a winning pitch to get the best offer. With an effective preparation, this can be made possible and the deal can be closed.
From ensuring that the clients details are met, Ruth is particularly appreciated for her attention to detail. In time, what first start as a need, builds into a priority to close and then meeting with the client then builds into a strong relationship. These relationships are usually the lifeblood of any realtor to stay alive in the market and to continue further negotiation and sales.

It all comes down to the marketing plan and Ruth will ensure that you get the highest possible price. Since nearly 80% of all buyers start their search online, she makes it a point to advertise her listings on over 500 websites. From featured listing to building organic traffic, she shares digital and physical copies of properties to a wide audience. The pictures taken in the brochures are done by real estate photographers and all the details regarding legal documentation and renegotiation are explained thoroughly. From plumbers to roofers, she has a list of professionals who are there to get the job done.
The main aim of the Krishnan team is so that they will take care of all the details regarding your property without you having to worry about it. Additionally, she undertakes interior designing and this helps clients visualise potential homes and guides them in stages from the time the property is processed to its final sale. All her team members spend at least two to three hours in training in the field every week to ensure that they know the market well enough. Ruth's educational background include a degree of Business Management specialising in marketing and has done several years of interior designing courses at California Academy of Art and Canada College.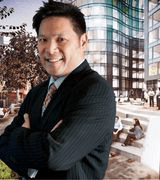 Paul Hwang is a principal broker for 17 years into buying, listing, relocation and consulting, property management, leasing and conducting condo tours. He has property worth more than $400 million and is ranked as the number 1 agent in South Beach and in companies like Infinity and Lumina.

He worked in Pharmaceutical and Informational Technology Industries after graduation and it was during this period that he found his falling to work on properties. In time, he pursued his dream of working in real estate as he found most realtors as annoying and ineffective. He worked at Prudential and decided to focus on selling Downtown High-Rises. His wife Judy and him owned a ground floor commercial space in south beach where Skybox Realty started. Paul has been ranked as the number 1 agent in south beach and sells more units and completes more transactions than anyone in the region. He has also consistently set new price sales records. His track record is the highest ever recorded. Paul has interest in homes and his latest project is an interactive sales gallery that showcases residential buildings in the region.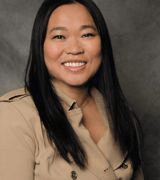 Janice Lee is involved in real estate for 13 years and among the top 1% of all the San Francisco bay area agents. She sells residential space and has completed over 200 transactions since 2013 and over 36 in 2017. At Coldwell Banker, she is the ranked 31 with the Asian Real Estate Association of America.

She has several degrees which include graduating from Mount Holyoke College Cum Laude with a Bachelors of Arts in International Relations and Asian Studies. Additionally, she has undertaken courses in management, import/export and real estate. In time, she has acted as a principal and sold and bought several properties. This includes the expansion of investment properties, converting multi-units to condos and in construction. She has also used investors and designers to help people build wealth through real estate. In her time as a realtor, she continues to pursue courses to stay upto date on a regular basis. This includes negotiation, residential investment analysis, tax consequences of real estate and received a short sales and foreclosures certification.
Janice is known to respond promptly to emails and she is flexible at meeting clients at their homes in order to outline the sales process. She reviews the best possible ways to close the deal and brings you upto speed with the developments of the property. This is done by working with vendors and contractors that are professional and fairly priced. She meets with vendors since most clients do not have time on their hands to check on them and make the repeated payments on dues. She loves coaching her clients about the pricing process and reviews how the working of the deal is done with the marketing plan and ensures that properties have a fast turn around time.This continues to work in her favour and makes Janice stand out of the crowd.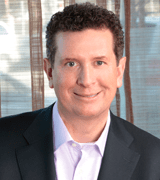 Having closed over 600 transactions in San Francisco, Tim looks to conduct his work in a direct, ethical, honest and professional manner.  He looks to earn  a professional bond with his clients and ensures that all transactions are well understood. This makes him an agent that looks for the property that the client requires and not one that specialises in designated zones. He deals with everything from housing, multi-million dollar buildings and family homes.
He facilitates buyers and sellers from a wide spectrum and gives it his all to close the deal. With his sound knowledge of real estate in San Francisco and the East Bay, he uses it to serve his first time buyers and those looking to sell. This makes it his duty to provide clients with the best possible service , advice and means to ensure that the deal sails smoothly. When it comes to a real estate deals, he understands all the developments behind the transaction, knows what papers to procure and works with different departments to ensure that sale is complete.
Tim understands that it is his relationships as a service provider to give his time and invaluable support to his clients time and again. Some of the people that vouch for him include banks, mortgage brokers, insurance agents and attorneys. Additionally, this will help you get everything to ensure that you are financially capable. To ensure that your property is up to standards required for sale, he has a set of inspectors, stagers, painters, handymen, electricians, interior designers, plumbers, general contractors, and architects. He can recommend these services to other professionals that will get your property primed, prepped and ready for sale.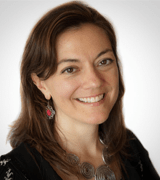 Silvia has a keen sense for detail and has a background in quantitative and comparative market analysis and the ability to leverage her technical skills. Having earned an MBA from UCLA. she has the experience of having worked for companies like Goldman Sachs, Disney and LucasFilm.

She looks upon her career in real estate as an advisor and not one that short sells. This helps her grow and allows her to stay committed to serving clients at the highest level of integrity and dedication. This has made her a highly trusted source, especially for those that seek an honest advice for details of the San Francisco market. Before she was a real estate agent, she worked for 10 years in the corporate world as a financial analyst, strategic planner and marketing consultant. The skills that she gained prior to working with real estate has helped transform her into a top of the line realtor. This can be seen with her analytical skills which she uses constantly to gauge the market. She uses her skills to guide her clients with the number crunching financial options. Besides her marketing experience, she has a sharp eye for detail in terms of interior design.
She has done a thorough research of the San Francisco neighborhoods. Since she has resided in the region for over a decade, she understands the districts entirely. These include Marina, Pacific Heights, Cow Hollow, Russian Hill, Cole Valley, Laurel Heights, West Portal, Eureka Valley, Noe Valley, Hayes Valley, Alamo Square, North Panhandle (NoPa), Presidio Heights, Inner Mission, Richmond District, Sunset, Parkside, Central Waterfront, and South Beach among others.
Kevin Ho and Jonathan McNarry are partners at the Broker Associates and Agents with Vanguard Properties. They specialty is in real estate of residential spaces all across San Francisco. They represent buyers, sellers, families, buyers, partners, first time buyers and those constantly buying in the market in terms of all things real estate. Clients are prepared, educated and tend to understand the markets better with Kevin. The partners feel that they are in it for the long run and love what they do. This has helped them engage with a wide range of clients and businessmen to grow and constantly succeed. In terms of work they provide their clients with guidance, education, experience and the exclusive opportunities to clients to buy in.

Real estate is based on their hard work that they provide intuitively and distinctively from the competition. This helps their folks to prepare and list their property for sale and helps their buyers to put their best foot forward when it comes to buying properties. This leaves them with having to be adaptive and keep their eyes peeled for changes in the market. With the use of technology, crowd-sourcing and social media they ensure that their have all the trends analysed, keep on par with the latest information and perspective.
People that work with them find their appeal in terms of getting their support, capabilities and talent in Vanguard properties. This is one of San Francisco's largest brokerages. The Vanguard Properties company has a presence in the city, Marin Sonoma, Napa and others places. Since Vanguard is locally operated for the last 30 years, it has a certain depth of knowledge in sales. This knowledge includes residential sales and resales, development and redevelopment as well as commercial real estate.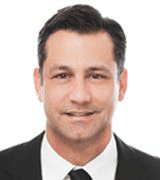 Todd Montgomery and Marcus Lee has together closed over $500 million in team career sales and have seen to over 600 transactions. They are described as professional, generous with advice, committed and insightful by their clients.Todd understands their home buying and selling and stays committed to ensuring that the business succeeds. They make it a point to educate their clients on necessary information need to fully comprehend the real estate market in terms of buying and selling.

Since he is a native of California and a resident of San Francisco, he understands the market completely and its functionality. He understands that first time home buyers fall back on expertise and support in the purchasing process. It is through his knowledge that he can review select areas and discover the right home. This gives him the edge of having almost complete knowledge of the system and being able to relate to all clients with a firm understanding of matching their requirements. His goal is to ensure that he will give them the right responses, organise listings and stay responsive. This gives him the ability to provide marketing expertise and effective sales strategies. With this he can record whether he has all the sales records and the shortest days spent on the market to make a sale.

His highly specialised team provides clients with the best in individual services. He has a passion and drives himself to exceed expectations and surpass results. This makes Todd one of the highest rated agents in San Francisco. In terms of residential and commercial real estate, he has sold over $300 million and ranks in the top 1% of Realtors in San Francisco.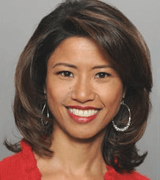 Melissa specialises as a Buyer's Agent, Listing Agent, Relocation Agent and Interior Designer. She helps buyers and sellers get exactly what they set their eyes on. She sold over 13 homes since January 2012. Her sales measures in the range over $11 million and she is ranked in the top 4% of all agents in San Francisco. She believes her success formula is negotiation prowess, strategic thinking and being business savvy will make you successful.

Since she comes from a family of doctors, she did think of moving to a career that helped others. Since she grew up in Los Angeles, she considered herself a San Francisco local and moved north after college 20 years ago. She has a sound knowledge of the city and has lived in neighborhoods like South of Market, Inner Richmond, Nob Hill, Pacific Heights, Cow Hollow & Russian Hill. She has a strong relationship with key industry professionals and is well known and respected in the brokerage community. She uses these relationships to her benefit of her clients. She has several resources like lenders and contractors and sees to everything from remodeling, interior design and property management.

Professional Affiliations:
San Francisco Board of Realtors

California Association of Realtors

National Association of Realtors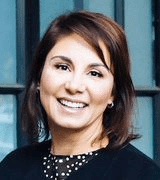 Faye lives in the Bay Area, a professional negotiator and real estate agent. She understands that San Francisco builds on unique business propositions that are presented to property owners. Faye understands what clients go through as part of the buying and selling process. Her career is built based on connecting with people, learning how to invest and learning from people. She uses strategies that will help you get the right home even when you feel its impossible. This she does by breaking down the information in a way that it is easy to understand. Here you should determine which information will benefit you without overwhelming you. She is a professional negotiator with Zephyr Real Estate for over 10 years. Since she has grown up in San Francisco then she knows everything about her home. Faye understands that homes will always continue to appreciate as seen in the past. She has been through the dot.com boom and the dot.com burst and seen through the hysteria that accompanied it. She believes in using all tools to make smart decisions as a home buyer. You would otherwise find it hard to get a home within your budget but Faye will make it happen and help you realise your dream.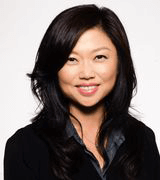 Michelle has been a top producer and a real estate agent for 12 years. She specialises as a Buyer's Agent, Listing Agent, Relocation Agent, and Foreclosure Expert. Michelle has a earned a strong reputation with her clients as a trustworthy, knowledgeable and hardworking agent. She is seen as an exception salesperson with these features. Michelle is sure to provide you with full service that works well with her buyers and sellers.

She is hardworking, a great communicator, a strong advocate and advisor to her clients. She works with first-time buyers and those that enjoy her guidance and critical market insights. Her strong negotiation tactics and marketing skills makes her strongly recommended in the complex marketplace. Michelle is married and is the mother of three children and lives in the Bay area. She enjoys the cultural, recreational and social opportunities that she has discovered in this region.

Dirk has worked as a realtor for 10 years and has over 15 years of investment finance experience. He has invested in properties, designed and looked after the renovation of homes and worked as a property manager. Dirk is a Senior Broker Associate at Climb Real Estate and he looks to engage with clients and match their lifestyle objectives with their investment goals. He has all the details to make your property purchase worthwhile and knows how to get all the papers in order to complete the sale.

He has experience working as a Senior Product Manager in charge of investment portfolio management software at ConvergEx Group. Prior to working at ConvergEx, he had worked with a private equity as a research associate with Stein Roe & Farnham. Dirk has received a Bachelor's degree from the University of Richmond, an MBA in Marketing and Finance from the Kellogg School of Management and a Master of Engineering from MIT.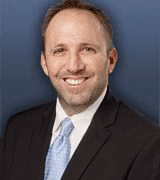 Eric specialties as a Buyer's Agent, Listing Agent and mainly in Staging and Consulting. His main objective is to sell and buy homes for prospective homeowners in Marin County. He has been working as a realtor in Marin County for 11 years. He loves what he does and finds his true calling in helping his clients reach their real estate goals. Eric has an amazing team of agents, assistants, stagers, contractors, tradespeople and service providers. He makes it a point to prepare for all sales, maximises all market value transactions and builds on the relationships with his clients. Eric addresses all from towns to residents, schools, parks and shops.

Results
No. 1 Listing Agent in Marin County 2014 – 2016

No. 1 Agent San Anselmo 2010 – 2016

No. 1 Agent Fairfax 2014- 2016

$150 Million Sold Since 2013
From the famous fortune cookie to Irish Coffee, you may have experienced San Francisco in form of the other. San Francisco is multicultural and residents seem to enjoy living and engaging with communities from diverse backgrounds. San Francisco is has so much to offer, from its downtown area, piers and other attractions plus it is linked to several major cities by its network. All this and more makes San Francisco one of the best places that you would want to buy into. California has a great mix of work and play as you get into the groove or start working on a new contract. In order to make this all a reality, you should review your finances and determine which mortgage works well for you. You should determine your payments, whether the interest rates are within your reach and get these reviewed with a mortgage calculator. This way you check your payment schedules and relate to whether you are not taking up a mortgage that eats into your savings.