Top Real Estate Agents in Tampa, Florida
PUBLISHED: May 3, 2018
•
6 MINS READ
Tampa is located in western part of Central Florida at the heart of Hillsborough County. It is situated on the northern shore that connects Petersburg and Clearwater. It is one of top three cities that form the largest metropolitan areas in Florida.
The city got its name Creek word for 'Nearby Place' and there are some that believe that it also means 'Split wood for quick fire.' The Port of Tampa is the largest deepwater port in the state. In terms of exporting, citrus and phosphates account for most of the material sent out from its ports. With its strong network of railroads, highways, ports and the international airport, it works as a regional trade gateway that connects Florida to the rest of the world. Tampa's economy is diversified and some of the main contributors are finance, manufacturing, technology, and tourism.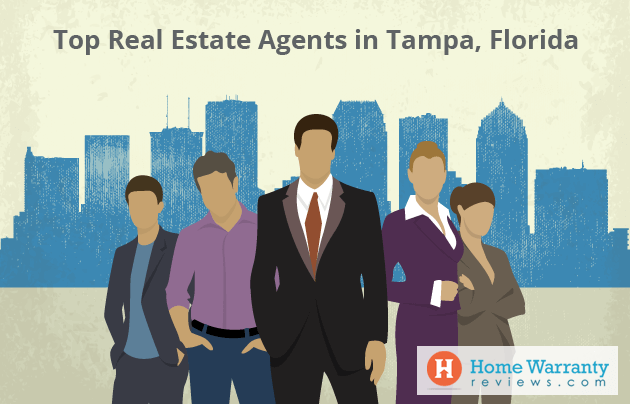 If you are looking to sell your home, then you can attract buyers with a high performing agent that will help you save time and energy. The National Association of Realtors suggests that homes sold average at $55,000 higher than anywhere else in America.
As a buyer, you can connect with communities that will help you reach your needs and reduce time spent while searching for properties. You can also get access to the best advice on pricing which at times lower than the listing price in specific neighborhoods.
What Does the Tampa Housing Market Look Like?
Tampa homes normally sell above earlier sale prices

89.25% of homes in Tampa increased in value between July 2015 and June 2016 while 6.91% of homes decreased in value. The current forecast on Home Value is 4.6%

The median home sales price in Tampa was $230,985 as of June 2016 is up from $211,575 in the previous year.
Top 15 Real Estate Agents in Tampa, Florida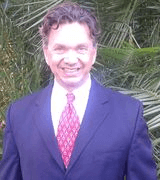 Kevin is a buyer's agent, sellers' agent, negotiator and real estate agent in Tampa, Florida. He has grown up all his life in Tampa and had schooled in St. Petersburg from The University of Tampa. He has 20 years of experience in Tampa Bay Market and loves showing houses and making listings on behalf his clients. When it comes to representing sellers, he can make any deals that look at pitfalls to avoid and he has sold many listings and has a detailed knowledge of the real estate market. With his help, he can sell homes for the most money which helps keep control of the sale. The most important part of his job is to keep complete control of the sale. With mortgage brokers and title companies, he can ensure that he sells your home for the most money and ensures that sellers and buyers are at total ease. He has ensured that you know all the details of your transaction and helps in ensuring that you understand the process. Moreover, he has tie-ups with companies, inspectors, and appraisers. He knows exactly what you are looking for and will only show your properties or get prospective buyers that are a perfect match. In order to ensure that you get the ins and outs of the real estate details, he's knows exactly who to call and how to address these details. His areas of specialization include regions like Tampa, St.Pete, Clearwater, Dunedin, Safety Harbor, Palm Harbor, Tarpon Springs, Sarasota, Riverview, Brandon, Seffner, Lakeland and Plant City.
When it comes to thinking about what home to buy then you should look at some of his listed properties and don't give up on a steal of an offer. Ensure that you have alerts that consistently give you updates on the purchase or sale. Though there may be speed bumps in the road ahead to finding a home, don't make it personal. Working with the seller or buyer, he ensures that all issues are worked out and ironed out. You need to work to ensure that the offer and negotiated prices and terms on the properties are met. Usually, time is spent on going back and forth on getting the intricacies of the deal done. This was in the past when there were printouts of every page and the client had to sign their initial changes and now they are just a click away in this internet age! Choose eSignatures as they are easy and convenient to bring about this process.
Another area in which he specializes is Ybor City, this is just 10 minutes from $3 billion project downtown. Here, construction started with the owner of the Lightning money and Bill Gates. It is just 5 minutes away from the new stadium and has been in the news frequently. This is an ideal place for an investment and to buy condos to enjoy what you love. South Tampa is one of the most beautiful regions and is situated on a peninsula that includes Bayshore Blvd that comprises of high ranking schools and beautiful neighborhoods.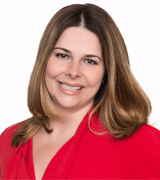 Christina Griffin has been the #1 Realtor in her region for the last 17 years and specializes as a buyer's agent, listing agent, foreclosure and short-sale. She has handled distressed property sales in Florida and closed over 2000 transactions since 2001. It is with her immediate action on property that she takes great care in protecting diverse marketing. When it comes to her properties, she spends just 45 days to serve her clients with a list-to-sale price ratio of 96%.
All her clients are served with a sense of integrity and compassion that helps her displace occupants. She promotes home ownership through buyer seminars, community programs, and charity involvement. Christina has a great knack to work with corporations, large banks and investors. She loves her work and is enthusiastic about working with builders and helping them with innovative and on-trend marketing strategies. Her partnership with Tom Ferry Coaching program helps her strive to learn and innovate. She has a debt of resources that form a vast network to implement strategies with her Tampa Bay team that are used in her market with the latest in tools and strategies. Also, she works hard to volunteer for the homeless and cancer organizations. She has worked closely with the Metropolitan Ministries in Tampa for the past 10 years and continues to spend her time and efforts to help charities.
Some of her achievements include:

#2 Team in Coldwell Banker units sold in the country (2015-2016)

Recognized as #53 by Wall Street Journal/REAL Trends Top 1,000 Individual Agent List (by Transaction Sides) (2016)

Elder award and nominated for Tampa Bay Business Journal Woman of the Year Award (2016)

Coldwell Banker Society of Excellence (2009-2015)

Top 10 Coldwell Banker Agents Nationally (2009-2015)

Top 100 U.S. Agents by the Wall Street Journal (2009-2015)

Real Estate Woman of the Year

ROAR Award (2016)

$20 Million in Sales: 282 transactions (2010)

$20 Million in Sales: 385 transactions (2011)

$22 Million in Sales: 320 transactions (2012)

$18 Million in Sales: 275 transactions (2013)

$20 Million in Sales: 254 transactions (2014)

$40+ Million in Sales: 506 transactions (2015)

$87+ Million in Sales: 526 transactions (2016)

Hernando County MLS, Mid Florida Regional MLS

Equator Advisory Council Member 2014-current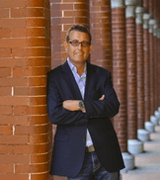 Jason Pithers is a real estate professional for 18 years and specializes as a buyer's agent, listing agent, relocation, and notary. He is regarded as one among of the most experienced realtors in Tampa. His team consists of full-time real estate professionals that service The Greater Tampa Bay Area. It is for almost two decades that they have been helping buyers and sellers with their real estate needs and this helps them specialize in residential sales and listing in the Greater Tampa Bay. From condos, mansions, urban properties in South Tampa to waterfront properties and homes along the lakefront homes and suburbs. Also, he can help you find the perfect beach property or even get a vacant stretch of land for a bargain. The complexities of the deal differ from one deal to the other.
He works closely with commercial experts to serve our client's commercial property needs and has closed approximately $423,913,093 million dollars in real estate since 2002. Also, as of the end of December, he has closed 1,351 transactions. Also, he sold over $50 Million in real estate in 2016. He has been exceptional in terms of being recognized as a Coldwell Banker as the top 1% nationwide and in the Florida 100 Coldwell Banker Agents.
He emphasizes on "Uncommon Professionalism, Uncommon Results," which clearly defines what he is and how he goes about doing extraordinary sales month after month. He believes that every transaction is different and unique to every real estate professional. Some of his areas of expertise include residential sales and listing services. One of the most important thing that he pays attention to is listening. This helps him understand what is your next home or what goals you set aside when selling your next home. As a qualified relocation expert, he helps in relocating in and out and as a certified agent with the top relocation companies. Some of the top relocation companies that he works with include Cartus, Graebel, SIRVA, USAA Movers Advantage, Brookfield, Altair, Weichert Relocation Services, Cornerstone, MoveTrek, Navy Federal Credit Union, Vision Relocation, American Relocation, Plus Relocation, Paragon, Lexicon, Relocation Today and many more. Make your real estate experience all the more special and be in the know with identifying what you want in your investment before you go ahead.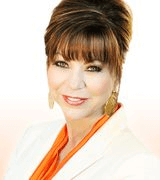 Kristy has nearly three decades of experience as a Broker Associate. She specializes as a Listing agent, relocation, consulting and staging. Her winning attitude makes her get the best for her clients and helps her buy and sell in Tampa every time. She is a self-motivated workaholic that has a different outlook on real estate and not only does it not help her get results but to work hard and ensure that the process remains consistent. As a realtor, she has a different approach to work and she ensures that her clients get the best for every real estate transaction. She helps to solve problems and to strive towards making work fun. In her opinion, she buys homes and gets her work done by making things clear with a pleasant process. In her opinion, she helps in making buying and selling fun and makes it her goal to make it life's next big adventure.
When it comes to paying attention to every detail and using timely communication, her client's anxieties have been reduced and problems are prevented. She uses the latest tools and technology to ensure that her clients are assured of top-notch communication in terms of market statistics and area information. Whether its presenting information on an iPad or communicating with text messages, she will ensure that you have all the details at all times. From communicating information or delivering documents electronically, she knows how to help you get all your documents in place in a jiffy.
She grew up in a large family in Missouri and the daughter of a Baptist Minister and the youngest of eight children. This made it hard for her to get aligned to the 'midwestern' work ethic as it was instilled in her since birth. She worked collectively with her family to serve the needs of others and her strong upbringing helped refine her skills.
Later, at the age of 19, she moved to San Francisco and worked with a large bank and served the elite British Bankers Club. Her exposure was to a very international customer base that fine-tuned her skills in terms of sales, service, marketing, time management, problem solving and dispute resolutions. Though San Francisco is a long way from Missouri, she was able to fit in with the pace of life and wanted to make something on her own one day.
She met her husband and moved to Los Angeles in 1986 and decided to get her real estate license and become her own boss. The rest is history and just a few short years before she reigned as one of the top real estate agents in Los Angeles. Her specialty is beachfront properties that average at a sale price of $650,000. Her two girls were born and she knew how to raise them and the search was on and she found her new home.
In terms of real estate, she has been selling and buying homes for over 25 years and she has embraced technology to communicate with clients in a big way. From the humble mobile phone to uploading properties not just on the Multiple Listing Book and add new tools. She works with 90% of descriptions of my listings on her site and MLS. She has premiere memberships to multiple real estate portals and this gives clients extra exposure on syndicated sites. She has a better reach with these online tools as compared to full-page print ads and direct mailers.

Sean is a realtor with over 15 years of experience and has worked as one of the top 1% of KW Realtors Worldwide. He specializes as a buyer's agent, listing agent, relocation specialist and consultant. He is named as one of the top 1% of the Keller Williams Realtors globally and is consistently among the top 1% of all Hillsborough County Realtors. Sean adds a wealth of knowledge and expertise about buying and selling South Tampa real estate. He is a long time South Tampa Realtor and a resident that specializes in neighborhoods like Virginia Park, Beach Park, Harbour Island and Ballast Point. He also uses marketing techniques that no other agent can have access to. There are several techniques that he draws upon with buyers and listings. This helps in competing often over-asked price offers that result in sellers getting top dollar for their homes. The most important question is, 'How are you going to decide on the most important financial investment of your life?' and he is sure to help you get the best for you.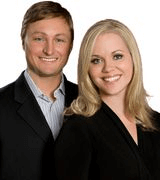 Mike and Michelle Grizzell have worked in South Tampa and other regions for over a decade. He specializes as a buyer's agent, listing agent, relocation expert and consulting specialist. Together, they have won several awards as Tampa Realtors that have been ranked in the top 1% of the market. They assist their buyers and sellers and all kinds of investors that look to either relocate or look for a place to relax. He is ranked among the top 1% in the market and knows how to buy luxury homes, bungalows, beach retreats and desired school districts. He has been working with investors since 2009 and helps them every day in acquiring and selling their properties.
Michelle is an expert planner and has a quick ability to pick up things and a thorough knowledge of the city. If you are looking for a place in Tampa then she will help in finding the nearest schools in Florida real estate. She has helped in investing, renovating and designing homes from the ground up. They will work with you to make your home-owning dreams a reality. She works as a native of Tampa Bay and South Tampa. She works hards to offer expert advice for lifestyles and places that make up this incredible area. This mission to help define what makes a home and a community desirable to each individual. Tampa Bay offers beautiful homes with diverse beaches, sports, food, arts, and entertainment. You get the inside scoop with their help and this gives you the insider scoop on each area of your city. Whether your new home in Davis Islands, Seminole Heights, Beach Park and Ballast Point ensure that you fit your desired lifestyle in your budget. Whether its real estate deals that can quickly move by or be able to quickly respond, there's off-limits that would be a spoke in whatever that they are focused on achieving. You can also get a free market evaluation and ensure that you get access to the Tampa real estate listings.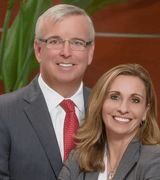 Maria and John are realtors that are marketing and pricing experts. They have over 30 years of experience and specializes in Listing Agent, Relocation, Consulting, and Constructing. Tampa Home Group are the industry leaders and consistent top producers in Florida for the past 15 years. They rank among the top 20 of over 17,500 agents and in top half percent of 1% agents nationwide. The Tampa Home Group is result-driven and has a team that has an unsurpassed success rate of clients with over 95% of their listings at an average of over 99% of list price and half the time of the average agent.
There are world-class services and goals that they strive hard to achieve to commit to your success. They have a strong track record and reputation that attracts a large number of sellers and buyers that are referred from clients and other top agents. Also, since sellers receive results that far outpace the market average then the listings sell for over 99% of the asking price. This provides them with routine goals that will help them succeed based on their track record and reputation. They attract a large number of buyers and sellers that get 99% of the asking price with fewer days on the market and net thousands of dollars. There are several benefits of working with agents that help list hundreds of properties and give them advance knowledge of prime listings and exceeding expectations. Veteran professionals deliver the same high degree of service and attention to detail all clients and transactions.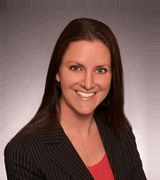 Amy has over a decade of experience and works hard to get you your dream home. She specializes as a buyer's agent, listing agent, relocation expert and short-seller. Since 2007, she has been a full-time agent and worked as one of the top producing agents in the Keller Williams Office in New Tampa. It has over 300+ agents with she has closed over 46 transactions in 2014, 51 in 2015, 63 in 2016 and 70 in 2017. Together with her partner, Matthew Hilton, she is excited to grow stronger in 2018 and be a better buyer's agent with Yvette Hogan. Since time is of the essence and that every dollar counts, she works hard to ensure that she helps in finding you a home or selling your home. She handles all types of transactions and goes by the slogan, "Amy Makes Homes Happen," as every dollar counts and she will make it worth your while.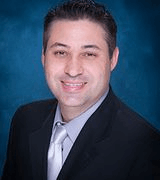 Andre is a real estate specialist with skills as a buyer's agent, listing agent, relocation and consulting. He measures success, "By the quality of care and not the quantity of clients."
He is among the most successful real estate teams in Tampa Bay and offers professional, hands-on approach to protect, defend and care for clients without harm while helping them find your dream home. Having worked in Tampa Bay, the Tamburello Realty Group has knowledge on different geographies and experience in the industry to help local buyers and sellers. He helps them with negotiation and focus on the quality of care and not with the quantity of clients. He has dedicated his life towards helping clients and allowing them to dial-in to get exactly what they need and in helping them find their perfect home.
Since the Tampa Bay is home to the MacDill Air Force Base, they give 30% of their business to assisting military personnel that is relocating. He takes pride in helping the military and encourages community support and outreach that serves us to protect us every day.
Andre explains that what drives him is, "Finding the perfect home for everyone is our passion."
At the Tamburello Realty Group, they work hard to give you the best in customer service and aspire to help make a difference in people's lives. They owe their success to their clients and together they can make this community grow.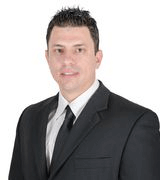 Osbyel Gonzalez has nearly a decade of experience as a realtor and specializes as a buyer's agent, listing agent, foreclosure specialist and short sale expert. His unmistakable energy, incredible compassion, persistence, and dedication helps him get the best out of him. He uses his experience and foresight to communicate and guide all his clients get the real estate transactions that they need from the very first call.
In terms of ensuring that he gives his best to customers every time, he says, "I always believe the customers' needs and concerns are my number one priority. My goal is to be available to my customers and to work with their best interest in mind – all the time." His real estate practice follows a time-tested approach to real estate that focuses on listening to his clients and providing them with a step-by-step approach to buying and selling.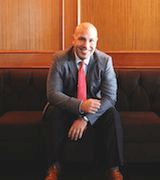 Brian is a broker and owner with 19 years of experiences and has specialties with buyer's agent, listing agent, relocation and foreclosure. When looking to buy or sell, you need to know how to invest your money well. He works towards being a one-stop shop for all residential and commercial real estate on the West Coast of Florida. Whether you are a first-time buyer, investor or even building a multi-tenant property, you are sure to get all your real estate needs to be serviced. This includes marketing properties locally or globally.
McBride Kelly & Associates Realty is a boutique Real Estate company that is run out of Hyde Park Tampa. They work towards the goal of providing customers with a global reach. They even help to work international buyers to buy in West Florida. Also they have agent's travel to Europe, Canada, and South America to find qualified customers that would like to improve their lifestyle and make a great investment. They work with a core team of selected agents that are skilled and highly trained agents in the region and they cover places like Sarasota and other all the way down to Ft. Myers. In fact today, they among the top boutique firms in West Florida.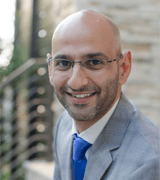 Kai Ozkul is a real estate professional that specializes as a buyer's agent, listing agent, foreclosure specialist and new construction developer. He handles a lot of waterfront properties and guides a lot of his clients, every step of the way.This helps them buy, sell or make them feel at ease and be the voice of reason that is looking to work towards their client's interests. He will make sure that clients have all the necessary information, tools and professionals on their side and that they make the best decision for both themselves and their families.
Every year, Kai sells more properties per year than anyone else in the market and ensures that he knows the market well. He aggressively negotiates on his client's behalf and is an expert in REOs and short sales. Also, he looks at working on multiple-offer situations and bidding wars. His listings work well with selling for a higher price. Kai is strong at service, sales and sales training and management for over 10 years. He has also worked in the banking industry for over  3 years and has a bachelor's degree in business and computer science in networking.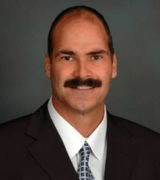 Robert is a specialist that deals with buyer's agents, listing agents, relocation and refinancing. He looks towards helping his customers succeed when it comes to buying and selling homes. With next to twenty years of experience on the job, Rob knows how to determine your wants as a successful real estate agent. He was named as the Agent of the Year from 2010 – 14 and this shows how he can work hard on based on his 20 years experience.
Rob had earned the prestigious Certified Residential Specialist Designation by the Council of Residential Specialists. He has the largest not-for-profit affiliate of the National Association of Realtors. With this CRS designation, he has completed several advanced courses and demonstrated professional expertise in the field of the residential real estate. There are no more than 35,000 realtors nationwide that have earned this credential. Also, this helps him maximize profits and minimizes costs. As a Certified Distressed Property Expert, he has a thorough understanding of difficult issues in the tough real estate market and has a good knowledge of foreclosure in terms of avoidance of options available to homeowners. CDPE provides solutions that specifically means short sales and reviews hardships of homeowners. They also merely assist in selling properties that serve and help save their clients.
Rob has several clients with executive clients and celebrities that featured him on ABC Action News. This famous Tampa real estate agent does not let fame get to his head and his commitment to the job and making the job simple.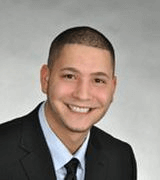 Ramez has worked for nearly 15 years as a real estate professional and specializes as a buyer's agent, listing agent, relocation specialist, foreclosure expert, and landlord. He works with the right set of real estate agents that work towards a committed goal to help the buying and selling process. His commitment level is based on his remarkable track record of getting the best results.
He is an agent that is committed to helping buy and sell homes with the best level of expertise from the local market. It means that there should be a sense of understanding that each step of buying and selling should be carefully planned. His commitment level is based on a remarkable track record of delivering results.
Nothing is more exciting for him than the gratifying feeling that he gets from helping people meet their real estate needs. You can be rest assured that you get the best for your buck and that he works in your best interests. Whether it's getting you top dollar for your home or ensuring that you are never put under stress, he'll take care of all your real estate deals. Since he is honest, knowledgeable and trustworthy and knowledgeable in his real estate spheres, he knows why it's important to dream and ensure that he works towards achieving those goals. If you are an experienced investor or a first-time buyer, then you can work towards finding the property that you yearn for.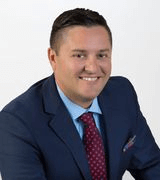 Tony Baroni is a realtor from Tampa that specializes as a Buyer's Agent, Listing Agent, Relocation Specialist and Short-sale expert. With over 15 years of experience, he is consistently among the top 100 real estate agents in Florida. He was and raised in the Midwest and learned at an early age about the importance of hard work and honesty. Having graduated from the Illinois State University with a Bachelor Degree of Science with an emphasis on psychology and sociology. His dreams to move from snowy months to warm Florida sunshine was a welcome change. He started his career in Florida as a Logistics Consultant in the Automotive Industry and saved his clients millions of dollars every year. In 2005, he started to pursue the real estate arena and work with mortgage broking. After which he started as a real estate agent and worked for four years as among the top 10 in America and headed listing and buying. When it comes to building his business, he worked on referrals and build his Keller Williams Realty team and took it to the next level. Tony helps in buying, selling and investing in real estate. He is listing and buyer's agent and his knowledge and customer service is top notch. He sits on the Agent Leadership Council for Keller Williams Realty as a certified training, listers and short seller. He won numerous awards including Top 100 Realtors for Units sold in the State of Florida in 2014 and 2015. Also, he is a 5 star rated and one of the most reviewed realtors in Florida. He has also got the Top Sales Awards with the Keller Williams Realty and Top Listings Taken in 2014 for Keller Williams Realty Chadwick Group. He has served as the President and Vice-President of BNI which is a 4 million dollar showcase chapter of the largest network organization.
Why is a Home Warranty Important? – HomeWarrantyReviews.com
Whether you are enjoying the sunshine or sunbathing on the beach with the beautiful turquoise blue waters that splash across the sandy shores, Florida has a lot in store. It is among the major cities where millions of people call home and millions more dream of living in as the years pass on. Whether it's the simply dinners or engaging in multicultural communities, there are several attractions that link major cities by its network. This makes Tampa, Florida one of the best places to live in. However, once you buy a home, you should consider whether its an investment that is worth your while. If you love your home, then you should ensure that it's within reach and that payments can be simplified with this interactive mortgage calculator. Here, you can simply determine all your payment schedules and understand if you can make these payments with a mortgage that does not simply eat into your savings.