Should I Buy A House Or Rent A House?
PUBLISHED: February 29, 2016
•
5 MINS READ
No human need is greater than a home to live in. While not all of us can afford to buy our dream houses, there are people who are not even sure buying is a good idea. The decision between buying and renting is one that has reduced many a strong willed man to tears.
As folks who work closely with homeowners, we have, over the years gathered knowledge about handling such dilemmas. So we thought we'd write an article to help those faced with the doubt that has plagued many of us – Should I buy a house or should I rent one?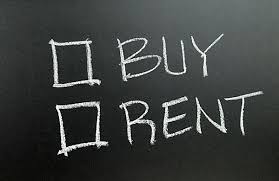 Buying Vs. Renting A House
We know that it is not a silly decision. So here are some points you should give thought to before you lean towards one decision.
1. How long are you planning to live in that area?
This is something that should be considered before anything else. If you are in that city for an assignment or for a short duration, buying a house may not seem like a sensible option. If you plan to settle there permanently, looking into buying will be wise. Rent is often considered by many as dead money. That money never comes back or turns into an investment. So, give due thought to how long you plan to stay in an area and put that down on your list of things to consider.
2. How are your finances?
Does your bank balance match that of Arab Royals'? You could buy a mansion in that case. Is your balance the typical American average? Well, you could maybe buy a house with some aid from loans then. But if you don't have enough for a down payment, don't even think about taking loans from several lenders to buy a house. Also, if you have no source of income, loans will never even be an option.
3. Are you looking for an investment or just a roof over your head?
If you plan to buy a house, redecorate and sell (which is an expensive but rewarding business idea), you could probably look into some options for buying. If you are just looking for accommodation, renting an affordable place might seem sensible.
4. Worried about landlord issues?
Believe us when we say this, some folks steer clear of the idea of renting because they are worried that the landlord might be a nightmare. However, don't let this be the reason that deters from renting. Having a home of your own is indeed a satisfying feel but there is no reason why you should feel small because you stay in a rented house. For many, renting may make more sense financially than buying a home.
Perks Of Buying A House
Buying a house does have formidable benefits. Here are some of them-
Tax exemption for all payments you make towards buying a house.

A house of your own is a huge asset and can serve as an investment.

Mortgage rates are mostly fixed, unlike rent which could go up annually.

You could become part of the local community.

You'll be free to do whatever you want in your space –

decorate your home as you wish

, invite guests as you want and live the way you chose :).
Disadvantages Of Owning A House
Like everything has two sides, owning a home too has a trying side. Let's take a look at some common disadvantages of owning a house-
Maintenance. Or the excess of it. You may want to look into

home warranty plans

if you want to protect your budget from unexpected repairs.

Various kinds of taxes. You'll have to pay them all!

Potential depreciation costs. If a crime/hazard happens in your neighborhood, the value of your home may fall below what you bought it for.

Paying for mandatory homeowner's insurance, if you have a mortgage plan.
Perks Of Renting A House
Well, since it's better suited for the not so well off, financially, renting offers many advantages over buying. Let's take a look at some of them –
Very little maintenance required. If major systems get damaged, it's mostly the landlord's job to get it fixed.

No worries about owning a depreciating asset.

No mandatory insurances or protection plans, except maybe renter's insurance.

Moving from one city to another or shifting, in general, is easier if you stay in a rented home.
Cons Of Renting A Home
Often called as a dead investment by many, renting comes with its set of heartbreaking disadvantages. Here are some of them-
Can't redecorate/remodel your home as per your desires. Most rental agreements lay down clauses preventing the tenant from making any permanent changes to structures of the home.

No tax benefits. The money you pay every month is as good as lost.

Not your house, so not your rules. Some landlords are pretty strict about what activities can be done in their house.

Most landlords demand a yearly increase in the monthly rental amount.
The Bottom-Line
We can't decide for you, but we can urge you to strongly consider every aspect before you make a choice. Owning a home is indeed a wonderful experience that is unmatched. If you are already a homeowner and if you are thinking about buying an additional house, we would recommend that you look into easy home maintenance tips & cleaning hacks. You may also want to compare top home warranty companies to ensure that your budget stays protected.