Best Home Warranty Companies For Sellers
PUBLISHED: JULY 13, 2021 • 6 MINS READ
If your home is on the market, you want to do everything possible to get the best sale price. One of the easiest ways to make your home more attractive to a buyer is having a home warranty cover your pre-owned systems and appliances. No one wants to spend a huge amount of money repairing something in their new home. That's why sellers' warranties can help you market your home better.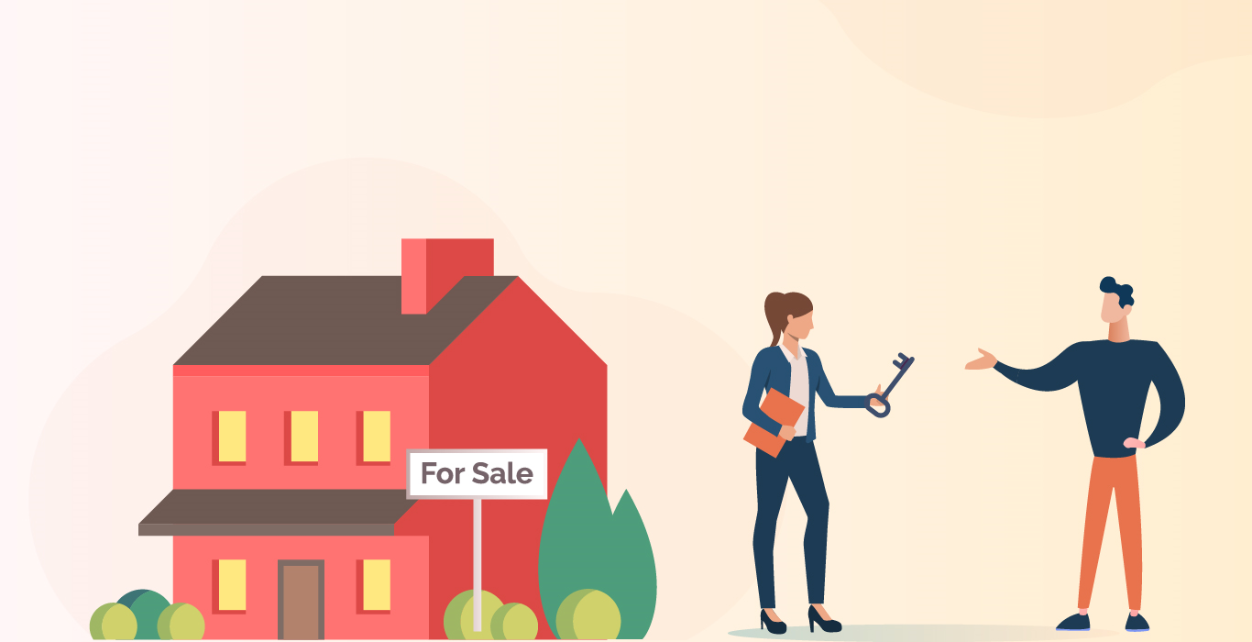 In this post, we dig deeper into what to expect from a seller's home warranty, how it works, and some fine print. To begin with, we have made a list of the most popular home warranty companies with sellers' plans based on the ratings and the offerings.
Top 5 Home Warranties For Sellers
Should A Seller Offer A Home Warranty?
Sellers who offer home warranties to prospective buyers receive considerable benefits. A home warranty helps your property stand out while pitching your flat, townhouse, or apartment to prospective buyers. They feel better about buying a property where the home systems and appliances are protected in case of failures. It's seen that homes with a home warranty policy sell at prices 3% more than average.
Sellers' warranties cover the core systems and appliances, providing skilled technicians for repair services while the home is listed. Also, many companies add free listing coverage under the seller's warranty for 3-6 months. They even provide marketing materials to help sell the house.
The home warranty can be transferred to the buyer after the sale, and they can further expand the coverage if the company facilitates that. However, it is always prudent to check the contract with the home warranty company to gather complete information on covered items & non-covered items, service call fee, waiting period, and much more.
How Does A Home Warranty Work For The Seller?
A home warranty usually is purchased by sellers to protect the critical systems and appliances in the household. There may or may not be a waiting period after buying the warranty, based on the company's contract and policy. When any covered item breaks down, you can call the customer care team, and schedule a service visit. You have to pay the trade service fee at the time.
The repair technician will diagnose the problem and decide whether it should be repaired or replaced. The company will pay for the services accordingly.
Who Pays For The Seller's Warranty?
One of the most important aspects to understand is who pays for the warranty, buyer or seller after the deal is closed. In most cases, the seller agrees to pay for the warranty till it expires. After that, it is up to the new homeowner to decide whether to continue with the policy or not. Home sellers should also keep in mind that payment procedures can get decided depending on state rules and regulations.
What Does A Sellers Home Warranty Cover?
Sellers' home warranties cover various vital systems and appliances that ensure a home's smooth functioning. To get a clear picture of what items are covered and what is not, we have created a table that lists the devices. Check out the table for all the details.
| | |
| --- | --- |
| Items | Covered Or Not? |
| Air Conditioning | ✓ |
| Heating System | ✓ |
| Plumbing | ✓ |
| Ductwork | ✓ |
| Ceiling Fans | ✓ |
| Ovens | ✓ |
| Garbage Disposal | ✓ |
| Water Heater | ✓ |
| Microwave | ✓ |
| Washers | ✓ |
| Mold | ✕ |
| Electricals | ✓ |
| Doorbells | ✓ |
| Pes Damage | ✕ |
| Improper Installation | ✕ |
| Roof Leak Repair | ✓ |
| Septic Pump | ✓ |
| Sump Pump | ✓ |
| Trash Compactor | ✓ |
| Ice Maker | ✓ |
| Building Violations | ✕ |
| Misuse of devices | ✕ |
Keep in mind that not all home warranty companies cover all the above items in their seller plans. To know exactly what items are eligible for services under your service contract read your poilcy's fine print.
How Much Does A Seller's Home Warranty Cost?
A seller's home warranty cost varies by state and depends on the company and plan you choose. On average, the cost of these warranties ranges from $300-$800 annually. If the company has an option for monthly payments, you can expect to pay anywhere between $25- $66 a month. You can find out more about top warranty providers on HomeWarrantyReviews.com.
Why Reading A Home Warranty Contract Is Important?
Reading the seller home warranty contract is important, as it has many critical and finer details about the policy.
Some vital information to make a note of include: Cost, Warranty duration, Transfer of home warranty policy, Cancellation of the policy, Complete list of covered components, State-wise availability. You must understand these details thoroughly and make sure your requirements are in sync with the company's offer. If you are unsure about something, get in touch with the company representative or your real estate agent before signing the contract.
How To Choose A Home Warranty Company?
Choosing the right seller's warranty company among the plethora of companies in the market is not easy. The following pointers mentioned below will help you pick the most suitable company.
List down the systems and appliances in the home that need protection
Decide upon your budget
Scroll through the list of top sellers home warranty companies and their list of plans and services
Once you have factored in your needs and found a company and plan of your choice, opt for a free quote from HomeWarrantyReviews.com

Note that a home warranty will also benefit the new homeowner. So make sure to opt for a company that is credible and has received several positive reviews.
The Final Word
Once you have a good sellers' home warranty, you can focus on getting a good deal for your property. You can rest easier knowing that the buyers' problems would be attended to by skilled professionals, thus reducing your chances of being held liable. However, you must ensure that you understand the exclusions of the home warranty plan and the coverage caps. This will help you plan for contingencies.
Frequently Asked Questions (FAQs)
Q.
Does a home warranty protect the seller?
A.
Home warranties cover the sellers' systems and appliances to get inexpensive repair services, during the listing period. However, be sure to pick the right company so that all the necessary items in your home remain protected. Also, factor in your budget at the time of purchasing the warranty.
Q.
If I don't have a seller's home warranty, what kind of post-closing disputes could arise?
A.
Not having a seller's warranty when closing the property deal could lead to a few issues. For example, if an item starts malfunctioning in the next few weeks after the deal is complete, who pays for the repairs? This is a common issue both buyers and home sellers face at the time of home sales.
To add on, sellers promise to ensure all items present in the home remain in good condition, but that's not always the case. In many instances, false promises are made, leading to issues after closing the deal. But an excellent seller's home warranty can solve these issues.
Q.
Do I need house insurance when selling a house?
A.
If you have home insurance in place when selling your property, it will continue for the new buyer. However, you do not need a home insurance policy at the time of selling your home. If the new buyer thinks a home insurance policy is required, they can go ahead with the purchase on their own terms.
Q.
Is a home warranty the same as home insurance?
A.
No, home warranties and home insurance are not the same. Home warranties cover systems and appliances that get damaged due to normal wear and tear. On the other hand, a home insurance policy covers structural damage and items damaged or stolen due to thefts or a fire. Read in detail about the difference between a home warranty and home insurance for more information.
Q.
Do realtors pay for a home warranty?
A.
Realtors don't pay for home warranties. Real estate agents only assist in picking the best home warranty package based on one's needs and requirements. Therefore, you must consult with realtors about the best plans available in the market, as they do have a fair idea of the current plans and companies offering top-class services in your area.
Q.
Do realtors get a kickback on home warranties?
A.
At times home warranty companies do offer some benefits, such as affiliate programs and partnerships. However, it depends on the company and the programs that they currently offer realtors. If you are a realtor looking for benefits, check with the home warranty company operating in your zone.
Q.
Can I buy a home warranty after closing?
A.
Yes, you can purchase a home warranty, at any given point in time. Just choose a company that suits your needs, budget, and requirements. Check out the top 10 companies offering services to pick one.
Q.
Can I transfer my home warranty to the buyer?
A.
You can transfer your home warranty policy to the buyer at the time of sale. However, be sure to clear up the payment process beforehand so that both parties know what to expect once the service begins.