Top Real Agents in North Carolina
PUBLISHED: August 13, 2018
•
6 MINS READ
North Carolina also known as the Tar Heel State, gains its name in honour of King Charles I. It gains the title of Tar Heel state because it used to be a hotspot for the buying and selling of hot tar for roads as well as for the sale of turpentine. It's to be believed that many british soldiers were slowed down during the revolutionary war thanks to the application of tar in the North Carolina area. Read this blog to know the top real estate agents in North Carolina.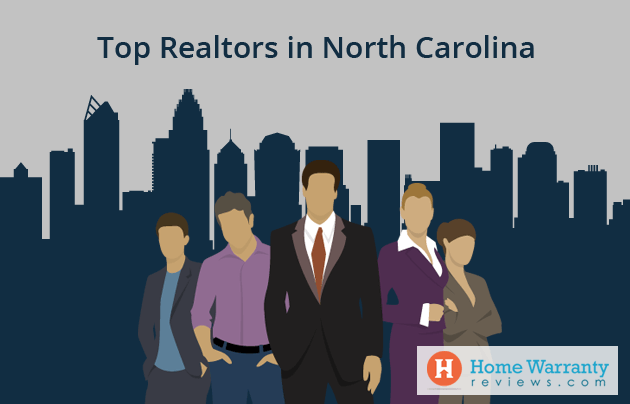 Research enables the state capital and home to N.C. State University and Durham University and Chapel Hill (University of North Carolina).
Research Triangle comprises Raleigh (the state capital and home to N.C. State University), Durham (Duke University) and Chapel Hill (University of North Carolina). Wilmington, whose Riverwalk offers dining and shopping is the gateway to the Cape Fear Coast beaches. The Blue Ridge Parkway has several Asheville and the Biltmore Estate and Huge Chateau-like mansion completed in 1895 for the Vanderbilts and he is renowned Appalachian Trail hiking route passes through the western part of the state.
15 Best Real Estate Agents in North Carolina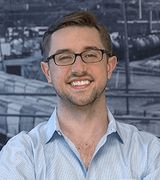 Trent Corbin has been a part of the real estate as been part of the real estate scene in Charlotte, North Carolina, since 2009. He founded his first real estate business serving uptown Charlotte and surrounding neighborhoods in 2009. Since then, Trent has aimed to provide the highest possible standards of service via his own thorough, analytic approach to every transaction.  
Graduating from Duke University in 2005 and obtaining his MBA from Wake Forest University in 2015, Trent spent several formative years working for Wachovia Securities and Brookwood Associates as an investment banker. Having completed many corporate transactions throughout the Southeast, Trent has switched his passion of deal-making to Keller Williams where he works with Charlotte area homeowners and investors to acquire and sell the property. Whether you are a first-time homebuyer or a seasoned real estate investor, Trent ensures you make an intelligent and informed decision when it comes to your home purchasing needs. He is one of the top real estate agents in North Carolina.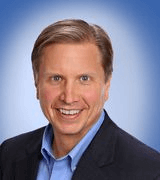 Scott Sadler of Remax Executive Realty, the #1 Remax company in the Charlotte region.He has been a resident of Charlotte for nearly 40 years and one of Charlotte's top producing agents for the past 25 years. His speciality is in single family homes and upscale townhomes and condos from $200,000 to $3,000,000, alongside being a relocation specialist. Scott's production rate has helped him rank  in the top ONE HALF of ONE PERCENT in the United States. Some of Scott's accolades involve being a Remax Diamond Club winner, Lifetime Achievement winner, Broker of the Year for the Carolina's in 2001, 2003 and 2004, and Broker of the Year for all of North America in 2004. Scott placed in the TOP FIVE agents in the ENTIRE Charlotte Metro area (out of over 12,000) AGAIN in 2016. He is one of the top real estate agents in North Carolina.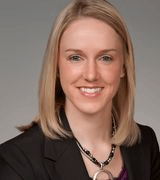 Amy is a licensed Realtor/Broker in Charlotte, NC. Her speciality involves helping buyers and sellers throughout the greater Charlotte area and surrounding cities/counties. She mostly caters to and works with clients from Statesville south to Waxhaw and Gastonia east to Midland. Since early 2007, She has been a full time, licensed agent with the Allen Tate Company. Throughout her career in the real estate industry she has assisted buyers in purchasing all types of homes from short sales and foreclosures to new construction.
In the last two years Amy has earned the prestigious H. Allen Tate Jr. award that is given to the top 5% in overall sales production for all of Allen Tate Realtors along with several other company award honors. She is one of the top real estate agents in North Carolina.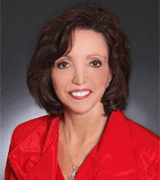 Marti has served the Raleigh, Cary, Wake Forest, Durham and surrounding area for over 27 years.  With a total of over 30 years of Real Estate business, She is an expert that will get the job done for you!
Marti's team consists of very passionate professionals that are experts at each of the services they provide. A team that is consistently rated as the #1 team in the Carolinas, and recently ranked the #1 team in America and #3 in the world.
I'm also the ONLY Triangle agent endorsed by Barbara Corcoran , the real estate wizard on ABC's television show, Shark Tank.
In real estate, knowing the agent you are working with is very important. I am honored by all the awards and recognition, but the people I've helped buy and sell homes have become part of my heart and history.
Many talk about wanting to give those buying or selling the ultimate experience. I on the other hand I offer exactly that day in and day. My extraordinary team is as dedicated as I am when it comes to exceeding expectations and providing a lasting impression.
I personally see to it that I hire only the most qualified – and those that have one desire – to be side by side with our clients before, during and after a sale.  I am very involved in the day to day operations and I am available to you at any time by phone or email!
What's more, I've created a proven pre-marketing system that will sell your home faster, and for more money. It's so successful, other agents around the country (and Canada!) are joining me. Find out more at Coming Soon Homes . She is one of the top real estate agents in North Carolina.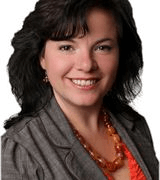 Real Estate Professional (20 years experience)

Specialties: Buyer's Agent, Listing Agent, Relocation, Staging
Sharon Evans was born and raised in the Triangle Area of North Carolina. She presides mostly over Raleigh, Cary, and Chapel Hill areas of North Carolina.

Real Estate turned out to be the ideal balance for Sharon's analytical ability and her natural talent for putting people at ease. Consistently ranked as a top-producing agent in the Triangle region and among all Re/Max Teams in the world, Sharon has established a track record (before the age of 35) most would envy! What has made her so successful?

As a native of the Triangle Area, she has watched the area grow and has extensive knowledge of the market, giving her an edge over the competition. Plus, she works hard for her clients. Thanks to incredible degree of client loyalty and a strong referral base, Sharon's business has grown exponentially. Last year, she and her professional team closed over 300 real estate transactions with sellers and buyers! She is one of the top real estate agents in North Carolina.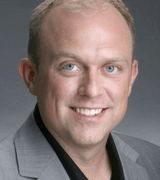 Brian is the #1 agent at RE/MAX Metro Realty he is one of the top agents in the Carolinas. RE/MAX has nearly 112,000 agents globally and Brian's team has been ranked in the Top 100 in the United States for the past two years. Brian was inducted into the RE/MAX Hall of Fame in 2010 and he received the RE/MAX Lifetime Achievement Award in 2015.  Brian and his wife Beth, who is also a licensed real estate agent, have worked together since 2007, so you truly get two for one.                    

Selling real estate is not only his passion – it is his livelihood.  Brian takes his business very seriously, and works hard to make sure that each client receives a superior level of service.  His attention to detail and work ethic are unrivaled. Trusting someone with the most stressful time in your life can be daunting.  Brian and his team work hard to make the adventure of buying and selling a home as easy and stress free as possible.

Brian was educated at Marshall University and Fairmont State College, both of which are located in West Virginia.  He practically grew up in the real estate business under the wing of his grandfather, who not only raised him, but taught him about the real estate business through his own commercial and residential real estate company.  

Brian and his team are licensed Realtors/Brokers in North Carolina & South Carolina and are honored to have the privilege of helping their friends, family and neighbors with their real estate needs. Brian and his wife have two boys, Christian and Coleton, and a Cavalier King Charles Spaniel named Chloe. He is one of the top real estate agents in North Carolina.    
2016 – RE/MAX Diamond Club (Highest award within the RE/MAX network)

2015 – RE/MAX Diamond Club (Highest award within the RE/MAX network)

2015 – RE/MAX Lifetime Achievement Award   

2014 – RE/MAX Chairman's Club – (Awarded to the top 1%)   

2013 – RE/MAX Chairman's Club – (Awarded to the top 1%)   

2012 – RE/MAX Platinum Club – (Awarded to the top 2%)   

2011 –  RE/MAX 100% Club   

2010 – Inducted into the RE/MAX Hall of Fame   

2010 – RE/MAX 100% Club   

2009 – RE/MAX Platinum Club – (Awarded to the top 2%)   

2008 – RE/MAX 100% Club   

2007 – RE/MAX Platinum Club (Awarded to the top 2%)  

2006 – RE/MAX 100% Club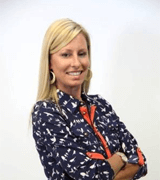 Your Luxury Movers Team was created by Jennifer Lange Jason Kogok in 2005.  With 30 years of combined experience in a residential real estate in the Triangle, their excellent customer service, hard work ethic and dedication to their clients has been critical to the growth of Your Luxury Movers Real Estate Team.
The combination of these items has catapulted them to the number one sales team for Coldwell Banker Howard Perry and Walston for 3 years in a row!   Whether you are a first time home buyer, an experienced buyer or seller, a relocation client or an investor, Your LuxuryMovers Team is well versed in all types of real estate and ready to go to work for you.
Jennifer Lange is an owner, a listing agent and buyers agent for Your LuxuryMovers Team.  She moved to North Carolina from Denver, CO where she lived for 8 years before making the move in 2002. She grew up in the Cincinnati, OH area and graduated from Maryville College in TN.

She has move to many places in between so she understands from her clients perspective how stressful this process can be and will do her best to make sure Your Luxury Movers makes this process as stress free as possible. In her pre-real estate life, she held prominent positions for a technology company, a graphic design company, retail company and a public radio station which included VP of Sales and Director of Sales. She enjoys spending time outdoors with her husband and her two children. When she has time, she likes to run, play soccer, do yoga or take trips to the beach with her family.  Jen has a keen eye for staging and photography. She will help you show your home in the best light possible while keeping your budget in mind. With Jen's business background, she is who you want on your team when it comes to negotiating the best price for the house you are buying or selling. She is one of the top real estate agents in North Carolina.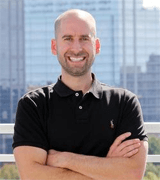 Jason Kogok is an owner, a listing agent and a buyers agent for Your LuxuryMovers Team.  He is originally from Maryland and has been in North Carolina since 2002, when he started in Real Estate.
He is an avid Redskins fan and enjoys going to the beach, working out, playing soccer, traveling and, occasionally, mountain climbing. Jason has his General Contractors license, which is valuable when looking at the quality of a home.
He has a broad sense of knowledge in investment properties and enjoys fixing up homes and teaching real estate investment classes at Wake Tech in his spare time.
Jen and Jason have a vast knowledge of investment in this triangle area that requires the real investment portfolio in the Triangle Area. In terms of Jen and Jason there are several preferred agents of Cartus Relocation, USAA and Navy Federal, and Redfin and works as a relocation specialist.
She explains that, "We should look no further." Also, there are certain customer service oriented buyers  that are eager to ensure that you work for their client service experts and the marketing and social media professionals that are working for the best interest that look forward exclusively for your best interest and your luxury movers real estate team.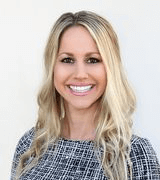 Angie was born in Portland, Maine and moved to North Carolina in 1989.  After attending Cape Fear Christian Academy, she went on to Campbell College to study Biology.  In 2007, she received her Realtor's license and began working as an onsite representative for builders in the area.  After gaining valuable experience in the real estate field, Angie began working in Raleigh as a general broker for a local real estate firm.

In October 2013, Angie started her own company, A Cole Realty, and began providing exceptional service for buyers and sellers alike in the Triangle area.  A Cole Realty has quickly grown and has had the pleasure of assisting 191 families in 2016. Angie focuses strictly on helping sellers list and sell their homes will managing her team.

With over 10 years of experience in real estate, her success has been proven with being named one of the top "30 Under 30 Realtors in the country by Realtor® Magazine in 2013, featured on HGTV House Hunters, and now the Top 10 Teams in the Triangle.

Angie currently resides with husband David, her daughter Gaddyn, and Schnoodle Izzy, in Raleigh.  In her spare time, she enjoys spending time with family and friends, vacationing at the beach, and shopping. She is one of the top real estate agents in North Carolina.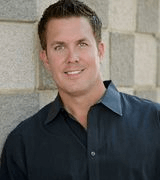 John Kurtz is one of Charlotte's top producing real estate professionals. With a degree in Finance, John takes pride in his career and is very service driven. He believes that selling or purchasing a home is one of the most important decisions anyone can make. He takes care of his clients with care and diligence to make sure that their experience is stress-free and fun.
Like many people in Charlotte, John grew up outside of the Carolinas. Moved to Charlotte from Pittsburgh, PA in 1999 he instantly fell in love with the growing city of Charlotte, the people in the town and southern hospitality. He quickly made a new home and has enjoyed watching this city grow and expand. After spending a decade in Corporate America with a Fortune 10 company, John decided it was time to venture out and work for himself. His love of real estate prompted him to be in business for himself but not by himself which is what led him to City View Properties and Charlotte Investment Homes.
Offering services in all areas of real estate, John has experience and the training to guide you through the process. From Listing your existing home, locating your next home, relocation, investing, foreclosures to first time home buyers, John will guide you through every step of the process. He is one of the top real estate agents in North Carolina.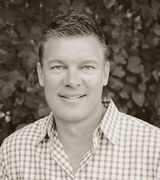 Greg is the Owner/Broker of MartinGroup Properties and has been licensed since 1999.  Greg is originally from Elizabethtown, PA and moved to Charlotte in 1992 after graduating from Penn State University with a Bachelor of Science Degree in Real Estate.  Greg relocated to the Charlotte area to pursue a career as a regional sales representative for a national printing company. During his 6 year tenure as a sales professional, he began investing in Real Estate properties throughout the Charlotte metro area and now has a portfolio of 9 rental properties that he currently owns and manages.  His experiences with real estate investing naturally led him to his new career as a real estate broker.
Awards & Designations
While at RE/MAX, Greg was consistently in the Top 100 RE/MAX Agents in ALL of North and South Carolina. Greg's total sales over his Real Estate career exceed well over $100,000,000.00.
2000 – 2005 RE/MAX 100% Club

2005 RE/MAX Hall Of Fame

2006 RE/MAX Platinum Club

2007 RE/MAX Platinum Club

2008 The BEST Residential Real Estate Agents in The Charlotte Area

2008 Opened MartinGroup Properties

1999 – 2013 Over $100,000,000.00 in sales

2013 Over $16,000,000.00 in sales.

2013 "Top Real Estate Agents in Charlotte Five Star Real Estate Agents" – Charlotte Magazine

2014 "Top Real Estate Agents in Charlotte Five Star Real Estate Agents" – Charlotte Magazine

2015 "Top Real Estate Agents in Charlotte Five Star Real Estate Agents" – Charlotte Magazine

2016  $24,700,000.00 in sales

2016  111 real estate transactions

2016   Awarded Five Star Real Estate Professional  – Charlotte Magazine

2016   Awarded 100 most influential Real Estate Agents – And was a top producer guest speaker at the Real Estate Mastermind at the Charlotte Convention Center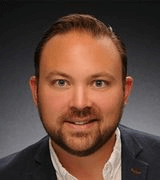 Logan Abrams has over 15 years of real estate experience dealing with transactions in North Carolina, Florida, and Virginia.  He has closed many millions of dollars worth of real estate, including short sales and foreclosures, working with both buyers and sellers.

Logan is among the less than 1% of agents in the Charlotte area who have received the prestigious Five Star Client Satisfaction Award as shown in the Charlotte Magazine for 10 years (2007-2017).

Logan works in all areas of greater Charlotte through northern South Carolina.  He has worked with dozens of first time buyers and prides himself on educating each of his clients on the home buying/selling process whether it is their first or tenth home.  Logan doesn't look at himself as a salesperson, and as many of his clients have commented, they appreciate his role as adviser and real estate professional. Choosing to teach them about the market, showing them a broad array of houses, marketing listings effectively, and negotiating great prices and smooth transactions is where Logan really sets himself apart.

Prior to real estate, Logan graduated with honors receiving a Bachelor's Degree in Accounting from Flagler College in St. Augustine FL.  He then went on to pursue a career in Accounting with PricewaterhouseCoopers before turning his full attention to real estate.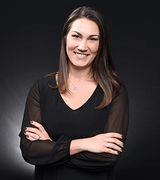 Holly Kimsey Evans is raised in Fayetteville and North Carolina with an education field that he attributed based on patience, effective communication and perseverance.
This allows him to be successful in a career which is professional and provides for their work ethic, knowledge and skills to ensure that there are a career in terms of professional integrity and work ethic, knowledge and skills to ensure subject matter expertise, relationship building and passion for excellence.
Holly Kimsey Evans was born and raised in Fayetteville, North Carolina. Growing up with a mother in the education field, Holly observed the attributes of patience, effective communication, and perseverance as vital to succeed academically and in a career.  Additionally, Holly realized several other keys to success in a career: professional integrity and work ethic, knowledge and skills to ensure subject matter expertise, relationship building and a passion for excellence. The military background of her father and grandfather who retired as the United States Air Force Brigadier General, instilled the expectation for tasks to be completed proficiently and in a timely manner.  
Holly's gregarious nature involved her naturally during her middle school and high school years in school and competition level cheerleading.   She developed tenacious negotiating skills by participating in school fundraisers and going to Saturday morning local yard sales. Holly began to recognize her love and enthusiasm for sales as she became involved in these activities.  After graduation from college from the University of North Carolina at Charlotte, she began a career in real estate. Holly has become a very successful real estate agent and has invested thousands of hours honing her professional skills by continuing her education in the areas of sales and coaching.  Holly's goal as a real estate agent is simple. She endeavors to make the dream of home ownership and/or selling a home not only a reality, but a successful and efficient process for everyone she encounters in her daily professional life. Holly's extensive client list is credit to her abilities as well as the level of customer service she provides.  Her results oriented goals will ensure your experiences with her as your real estate agent surpass your expectations. Call Holly today to learn more about how she can assist you.

Proud Members: NAR (National Association of Realtors®); NCAR (North Carolina Association of Realtors®), CRRA (Charlotte Regional Realtors® Association); CMLS (Carolina Multiple Listing Services).  
Charity Involvement: Red Day; Realtor Care Day; Habitat for Humanity; Red Cross Blood Drive.

Awards and Certifications: #16 Team in the Carolinas Region 2014; Mastery Mega Agent Coaching 2013, 2014, 2015, 2016, 2017; Agent Leadership Council 2015; Social Committee Chairman 2015; Capper 2012, 2013, 2014, 2015, 2016, 2017, 2018; IGNITE Instructor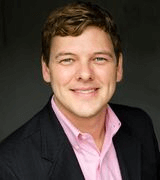 Billy has successfully handled real estate transactions in the Metro Charlotte area since 2005. With North Carolinian roots, Billy decided to stay in Charlotte after graduating from the University of North Carolina at Charlotte with degrees in Marketing and History. During college he developed a passion for Real Estate going through the Dan Mohr School of Real Estate on nights and weekends. Since that time, Billy has received a multitude of awards including the Citizenship Award in 2006, Mortgage Partner of the Year in 2007, the Outstanding Achievement award in 2007, and the Five Star: Best in Client of Satisfaction for 2008, just to name a few.
In addition to his awards, Billy has been on the Board of his personal HOA for two years and beginning the process of starting a new chapter for Young Professionals Network for Charlotte in 2010. He is also in the process of becoming designated as a Short Sale/Foreclosure Specialist.
Billy has consistently been a multi-million dollar producer for the past 5 years. He is dedicated to provide the utmost in service, quality and care for his clients. Providing numerous services to his clients, Billy works with sellers by providing them with unique marketing concepts and diligently works to obtain the best price and terms for them. As a buyer's agent, Billy uses his strong negotiating skills to achieve the best transactional experience from start to finish. Finally, he provides vast knowledge in Property Management successfully finding tenants for owners in a short time frame.
In his spare time, Billy enjoys meeting up with friends, playing cards, and raising money and awareness for the arts.
Home Warranty and HomeWarrantyReviews.com
When it comes to protecting your home, the best thing you can do is get a home warranty and safeguard all your appliances. You can get in-depth knowledge on research, reviews and much more from HomeWarrantyReviews.com. This is the #1 consumer research site for everything home warranty. While you're at it, get yourself a home warranty quote and register with the best home warranty company in your area.

In a similar manner, you need to assess if you have the right funds to buy a home outright or whether you are willing to take a mortgage that will make your dream a reality. The trick is to ensure that your mortgage is within your means and it is advisable that you use the one-of-a-kind mortgage calculator. But, your home systems and appliances need to stay protected and running well.
If you are still wondering about a home warranty, then you need to check out the home maintenance calculator. This will help you enjoy a good peace of mind and tell you about the comparison between the cost of a home warranty versus the out of pocket costs without one.
Also, if you are interested in checking out the home warranty market in North Carolina, then you can go get a free home warranty quote on HomeWarrantyReviews.com. Here, you can check out the best home warranty based on ratings, reviews and cost of the home warranty.