Top Real Estate Agents In Arizona
PUBLISHED: December 4, 2017
•
6 MINS READ
Arizona is the 6th largest and 14th most populous place. Look up the web or the directory if you are seeking to buy a new home. This would definitely include searching for an individual realtor or a realtor firm that you can relate to and trust. Most realtors have good knowledge of the city. Get in-depth information about the city and allow them to honor your contract. Some of the most sort after addresses in Arizona include Ahwatukee Foothills, Rio Vista, Florence, Gilbert and North Gateway. Leading Arizona realtors will help you find or market your house and educate you in the process.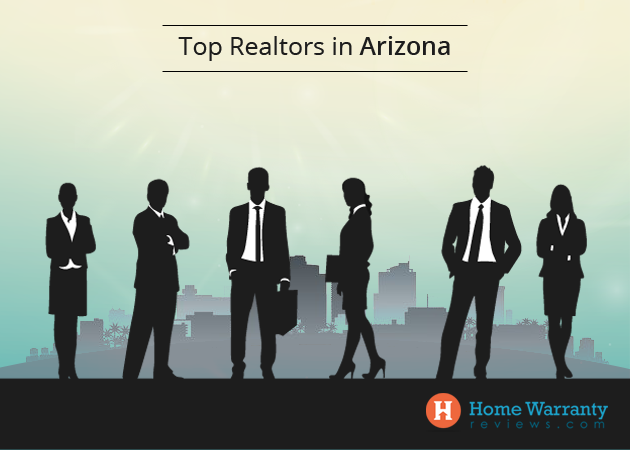 Once you are certain that you are ready to buy, connect with your realtor. They will help you understand the market, provide you with options, and review places. What's better is that you would have all the research and knowledge needed to purchase a property. Therefore, in order to purchase a property in Arizona, it is better that you know a real estate agent. Play your cards well to get a great deal when there are dips in the property market.
Usually, the property consultant will ask you to do up your house, photograph it and get all the documents in order to put your property on the block.  Your Arizona realtor will understand your budget and help you look through localities. A reputed realtor will help you understand the process and guide you through the entire experience. Hence, the real estate agents are there to help you learn and understand the market. Learn about the actual property values, go about with the transactions and signing up for a mortgage. Property agents would be in a better position to review properties, help you find a suitable home and relocate easily.
Here are 15 Arizona realtors that will help you buy or sell your house and assist with moving or sorting out your financials. Home to several realtors, we have picked the best professionals in the market based on their sales volumes, innovation, average number of properties sold, sales value, innovation and the number of transactions. Hence, they have a proven track record and results that speak for themselves.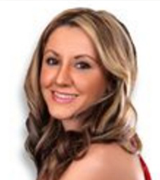 As a pioneer in her field, Rena Chavez will turn any real estate venture into a successful move. This could be in terms of sales, new home construction or giving her clients a helping hand wherever required. Passionate about her work, her team enjoys their work and has been in the business for the last 15 years and a resident of the State of Arizona for 20 years. She loves this area which she calls home and loves showing off the valley.
Rena takes time to explain to her clients about their surroundings and educate and inform them about the process so that they make a sound decision. For her experience, knowledge, and expertise in the luxury residential market, she has won many awards. Certified Luxury Home Marketing Specialist (CLHMS) has recognized her for her work. For several years, the CLHMS designation was administered by The Institute for Luxury Home Marketing. They review and recognize residential real estate professionals who have demonstrated their experience and proficient sales performance in the top 10% of their given market. Moreover, she has also joined the exclusive group of real estate professionals that are trained and experienced in selling luxury properties.
Rena won the Diamond Club Award Winner by HomeSmart in March 2015. She was awarded to the top 5% in the company for sales performance. Similarly, she has also received a Certificate of Achievement from West Maricopa Association of Realtors in March 2016 for her outstanding achievements in Sales.
Also, a HouseHunt Platinum Award – Agent of Achievement which was presented by HouseHunt.com in May 2016 and awarded to top producing members nationwide based on closed transactions & commissions earned with HouseHunt.com. Her professional associations include the National Association of Realtors, Arizona Association of Realtors and the Arizona Multiple Listing Service. Additionally, she was also recognized by Top Agent Magazine 2017.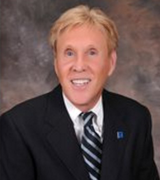 With over three decades of experience in sales, business development and e-commerce, Richard has a diverse background. This has worked in his favor as he has worked with Fortune 100 companies for organizations across the globe. His ethics thrive on four guiding principles which include in-depth product knowledge, placing his client's needs above everything, integrity, and an abundance of never ending energy.
Since he has negotiated well for his customers and has an eye for detail, Richard is known to succeed as a realtor. He is people centric and known to all as a people person. From businesses across the sector, Richard's mind for business is tuned to being an excellent negotiator and a competitive pricing analyst with razor sharp attention to detail. Whether he is buying or selling a home his values and communications with his clients are his number one priority. All in all, he considers all his clients as family and clients for life.
Richard is a second generation resident of Yavapai County and deeply cares about his community. He is committed to growth and success plays a major role in his life. He loves the outdoors and that seems to complement his job as a real estate marketer. Winner of several awards, Richard keeps a low profile and tries to keep busy with numerous activities that keep him active. Adding to his day job, he consults with seniors groups and the Humane Society. Also, he has a Bachelor's Degree in Business Administration and a Master's Degree in Marketing.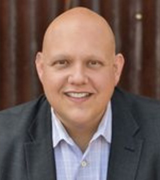 As a recognized leader by Top Agent Magazine and the Scottsdale Realtor Association '40 under 40′, Asher is known for his work. He is known for his innovative approach, community involvement and exceptional professionalism as a real estate agent. His passion for work seems to grow on others as he informs his clients and makes it his first priority to set himself apart in the selling process and to create an unparalleled customer satisfaction.
He looks to cement relationships with his clients and those in the property market and likes to play the role as an adviser. Moreover, Asher looks to first establish a relationship with his client and then develop a way to work together to ensure that he concludes the sale.
Being the Director of Sales at Tru Realty, he advises other agents and is known to be a good leader and problem solver. He derives his work from being an approachable guy that pays attention to detail. He is known to work with people across the spectrum. From first time home buyers to seasoned investors, Cohen provides expertise in all aspects of the market. Apart from work, Asher enjoys volunteering for various philanthropic events and serves as a board member for Friendship Circle, a non-profit organization.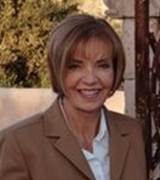 Since 1988, Barbara Schultz has been a licensed real estate agent and currently an Executive Sales Associate at Coldwell Banker Residential Brokerage. She has lived in the Apache Junction and Gold Canyon region for 30 years and is an expert in residential properties. She works towards closing property in her own distinctive way by using her friendly approach and her business knowledge. Using this approach for the last 20 years, she has won clients over head over heels and become one of the most successful realtors in all of the East Valley.
Barbara owes her success mainly to the relationships that she has nurtured with her clients over time. Many are return customers that look for service, commitment, someone to listen to them, and tireless dedication. She helps in finding you a home that you deserve while giving you the best rate going if your house is up for sale.
As an expert in residential, and land and investment properties, Barbara looks to derive a unique way to give you the best advice and understand the market developments. She is popular in the East Valley region for being dedicated, committed and cementing long lasting relationships. Similarly, Barbara has been awarded the Coldwell Banker's International President's Elite for her sales and her dedication to excellence.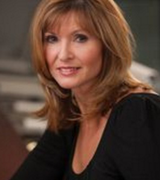 Cindy had worked in the Legal department for over 17 years and realized her exceptional negotiating skills and knowledge would be apt as a realtor. She works in the luxury home market and in her first year she won the prestigious President's Circle in sales and dedication to providing her clients with exceptional customer service. This award has helped propel her career but she has continued to remain successful in representing buyers and seller for her price points.
She works passionately and against deadlines to meet the demands of her buyers and sellers. Having graduated from DePaul University in Chicago, Illinois, she uses her legal background to understand the intricacies of the legal work behind property documents. Her commitment, ethics, and loyalty have ensured that she remains dedicated to achieving a successful sale for her clients.
She specializes in places like Paradise Valley, Scottsdale, and Fountain Hills areas which feature great schools and much sought after communities such as Paradise Valley Country Club, Silverleaf, DC Ranch, Grayhawk, Whisper Rock, Fire Rock Country Club, Ancala, Troon, and Eagle Mountain.
Apart from her work, Cindy enjoys music and had sung professionally for the Lakefront Orchestra and for several other big bands in the Chicago before relocating to the Scottsdale area.

Chey graduated from the University of Notre Dame with a degree in Finance and a Masters of Science in Accountancy. Today, he is an accomplished realtor that continues to learn. Earlier, he had worked for Ernst & Young as a Senior Auditor and moved back to Arizona to work as a real estate developer. In time, he had found that he would like to solidify his dream as a high-end real estate agent. With the Silverleaf sales team, he contributed to sales of over $200 million.
As a realtor, he prides himself on having an in-depth knowledge of the market scenario, understanding the complexities of financial transactions and to ensure that the clients are well served financially. His total focus is to devote all his resources and time to his clients. Companies and the media recognize him for his hard work. He is recognized by companies and the media and has won many awards for his hard work.
Chey has received the Top Producer Award repeatedly. Phoenix Business Journal's Book of Lists has named Chey as a top-producing agent in 2013. He has recently ranked 28 out of the 40,000+ Realtors in Arizona. Chey is the only Realtor to be a Strategic Alliance Partner with Entrepreneurs' Organization (EO) of Arizona. Phoenix Business Journal's esteemed '40 Under 40′ has inducted Chey into their program. He is a positive, optimistic, trustworthy, hardworking and an ethical person. More importantly, he values in his personal and professional life.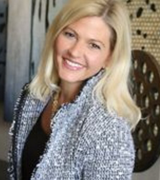 Growing up in the Bay Area of California, Cheryl Barnoli was born into a real estate family. In time, this knowledge seems to continue to grow on her. She also uses her time to provide exceptional service to the community. Cheryl has a Bachelor's degree in Business from the Arizona State University. Integrity and lasting relationships bring out the best in her real estate experience. This helps her provide excellent service and market research through her seamless experience.
Her knowledge of the working of the system and about the local market has worked to her advantage. Moreover, as the preferred agent, she allows her customers to reinforce their trust in her when it comes to sales. This has helped her get high results and a remarkable track record with her clients. She loves helping people meet their real estate needs and works hard to achieve these goals. She prides herself on being honest, trustworthy, and knowledgeable in the real estate market. Similarly, Cheryl understands the importance of finding your dream home and getting the best offer for your property.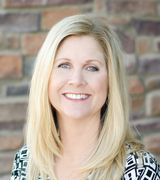 Collen has been a realtor since 2005 and was originally licensed in 1991. She opened her office in Casa Grande in 2007 and feels that it is the most rewarding experience. Her favourite part is helping buyers find a new home and handing them the keys after doing hours of paperwork.

Being a soccer mom, she loves to stay active and busy and has three sons. Raised in Arizona and graduated from Gilbert High School, shen then attended Mesa Community College. This she earned as a scholarship for two years and transferred to the Arizona State University. Here she received her Bachelor's Degree in Business – Marketing. With this degree in marketing, she has been able to serve her clients better especially when it came to advertising and sales.
Both her husband and herself, reside in Casa Grande after moving in 1992 and being active with the community there. She served as the Chairman of the Board of the Greater Casa Grande Chamber of Commerce. Also, she has been on the board and currently serves organisations like Casa Grande Regional Medical Center Foundation Board and Boys & Girls Club of Casa Grande.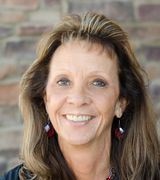 Linda and her husband had transferred to Casa Grande in Arizona in 2001. Though Linda worked in the Correctional Field, she felt the desire to change into something of interest. Since 2011 she has worked in Keller Williams Legacy One Realty as a receptionist and helped in processing the paperwork for REO and HUD listings. She obtained her license in 2012 and started buying and selling properties ever since.
Working with Linda is great as she is a people's person, passionate and goal oriented. She has a sense of balance and brings a good peace of mind to all that interact with her. Her relationships with her buyers have created long lasting business engagements and she continues to support them through the process of purchasing.
She wants her clients to understand that the purchase is more than a big investment. Linda wants her customers to understand that they bought the right home that only they could afford. She feels that her clients should be happy about the purchase. It's through her loyal clients, referrals and repeat business that she has built upon a strong foundation. This has made Linda a realtor with a purpose, one that works towards the client's expectations. It was in 2015 that Linda earned the 'Top Buyer Closing Agent' with her team at Keller Williams. Apart from work, she loves spending time with her family, friends and enjoys travelling. Her love for the ocean is unparallelled and she also engages in fishing, kayaking and other adventure sports.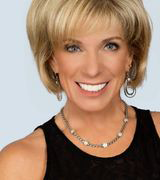 Valerie has been a real estate agent since 1983. She was originally licensed in Vermont as a Sales Agent and then a broker. After which she became the owner of a National Franchise with two offices. It was in 2009 that she moved to Arizona as a licensed associate broker.
In terms of work, she has represented both buyers and sellers with all transactions. Her designations over the years include: Accredited Buyer Representative, Accredited Seller Representative, Certified Relocation Representative, Certified Distressed Property, e-Pro, etc. This has lead her to become one of the most sought after agents in the region. Buyers and sellers have enough and more trust in her capabilities and this has helped her go about her business.
Through her longevity and confidence that she has gained over the years, she builds her business on relationships. Several buyers and sellers have recommended her to others and that results in referral businesses. This makes her one of the most productive and successful agents. As a realtor, she works with buyers, sellers, investors, tenants, and landlords. Additionally, she reviews if her clients can work within the right budget and all transactions are based on price ranges and property types.
Brian was originally from New Hampshire and moved to Arizona in 1996. He has extensive knowledge of the working of the Phoenix Metropolitan area for the last 20 years. Having worked in the hospitality industry for 15 years, he has a firm understanding of anticipating and exceeding expectations. As a full-time real estate agent for 6 years in Phoenix, he has extensive knowledge of the region.
He has aligned with the North & Co and HD teams and Brian brings with him the support and skills to complete the team as a real estate agent. He provides a unique and extensive set of resources with his work with the HD Team to his clients. Also his work with North & Co brokerage helps real estate professionals and industry leaders with his consistent track record. He insures that all purchases and sales are unique and different from one another. Customer service is key and he looks to give you the best individual attention in managing your needs. Regardless of whether you are looking for your dream home, looking at growing your investment or in distress, Brian is determined to help you as a real estate professional.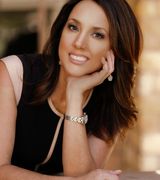 Christine has been voted as one of Arizona Business Magazine's 50 Most Influential Women in Business in 2013. She has been specializing at the McDowell Mountain Ranch, a wonderful family oriented community situated in the North Scottsdale mountains. She adores her work and has a passion for residential real estate. After graduating from college, she got her real estate license and started working with her father. Christine's hardwork, determination to succeed and integrity has helped her constantly. Her father is a renowned realtor that owned and runs real estate companies since the time she was born. In this period she sold a few hundred homes in the first few years. This had given her the experience to grow extensively.
She enjoys meeting new people everyday and helping them with making the biggest financial decision of their lifetime. Christine builds relationships with her clients and looks far beyond the sale of homes to make her work speak for itself. It's her hardwork and perseverance that makes it worthwhile. Christine looks at developing her relationships as a continuous process to ensure that she gives them her undivided attention. She is a Special Commissioner of the Court which means that she is on the approved court list and receives assignments to sell properties that are tied up in divorce.

David has been working actively in the luxury home markets of Scottsdale, Paradise Valley, Phoenix and Carefree. He is the co-founder of Silverhawk Realty with his wife Jennifer. Their business model caters to high net worth clients and offers great service and professionalism to all his clients. They believe in a more personal approach to real estate.
Having earned a Bachelor's in Science at St. Michael's College and a Master's degree from Clarkson University, David first started working as a high-end residential construction manager in New England. After moving to real estate, his skills that he acquired helped him seamlessly transition to the luxury residential real estate segment. He is a seasoned professional and gives his undivided attention to help his clients achieve their dreams regardless of how demanding work might be. He is a high achiever and prides himself on making sure he builds on repeat business. His goal is to build lifelong friendships and his integrity, ethics, personality and success have helped him outshine his peers.
Outside work, David is a family man and lives in North Phoenix with his wife and two sons Tanner and Cole. When David goes on holiday, he is usually skiing down Utah's mountains or spends time with his parents and sister in Massachusetts.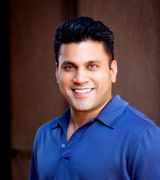 Deepak is a professional realtor for the last 11 years and specialises with working with buyers, sellers, tenants, landlords, and investors. He has been at the helm of Advanta Living for the last 11 years after working in the corporate field. He took this decision as he wanted to spend more time with his first child and therefore the transition has been seamless. Deepak finds it rewarding to help his clients make the right decision and start a new chapter in their lives. He finds it special to be involved in such an important time in his client's lives.
His team has only full time realtors that have a proven track record in real estate. He feels that one has to stay committed to help in the buying and selling aspects of the deal. He specialises in places like Scottsdale, Paradise Valley, Phoenix, Chandler, Gilbert, Fountain Hills, Cave Creek and West Valley. Deepak wants to be the driving force behind every real estate experience. This would be in terms of knowledge, energy, enthusiasm and determination to close the deal. These are powerful aspects of ensuring that the transition process is smooth and simple. Deepak's team looks at exceeding his client's expectation by ensuring that he well prepared and has good knowledge of the market.
Deepak makes it a point to ensure that he hires only the best and those that take the profession seriously. This ensures that he demonstrates a strong track record of commitment and professionalism. This helps Deepak continually deliver extraordinary service for a prolonged basis. This helps build a personal transaction that is rewarding and focuses on cutting insight analysis and trends. Using this method, Deepak helps his clients buy in confidence and have confidence to be constantly updated. Skills like marketing and organizational skills, market knowledge and strong communication are some of the hallmarks of his services.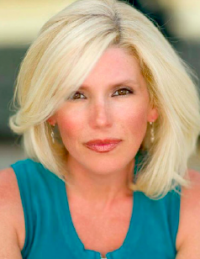 Heidi is the award-winning real estate agent with the ReMax Fine Properties group. She has been working faithfully year after year since the start of her real estate career in 2005. Heidi won the Rookie of the Year award in her first year. As the years passed on, she has been a top-ranking agent with ReMax. It was in 2012 that she was appointed as the youngest agents to be inducted to the ReMax Hall of Fame. This has made her a top ranking agent with ReMax. In 2014, she ranked at No. 5, No. 9 in 2015 and No. 2 in 2016. Since then she has been honored with the prestigious '40 under 40' award through Scottsdale Area Association of Realtors from 2015-17. She has won this three years in a row.
Before her real estate career, she was into sales management, human resources and marketing at a large retail chain. Even in her previous role she won awards for her production and management style at a local and national level. It is through her passion for interaction, communication, educating people that inspired her to pursue a career as a realtor. She is a mentor to several new agents and looks to mentoring as continuing to ensure that future realtors are well trained. She looks at this as an opportunity instead of competition. As the years roll on, she constantly educates herself and stays updated with information to provide to her peers and clients. Heidi looks to be adaptive, revolutionary and consistent. She believes in transparency and honesty that drives her work.
Whether it is the Grand Canyon, Monument Valley, Jerome or Sedona, Arizona surrounds itself with so much beauty. Real estate only seems to be getting more expenses as the years pass on. This is a great sign for those investing in Arizona and for those settling down and making it their home. A home warranty is a great way to keep your home in the best possible condition and this makes it important to buy a home warranty for your new home in Arizona. When you make your down payment, you are likely to review the types of residential mortgage. The best way to determine the best mortgage for you is by using a mortgage calculator. This way you will understand how your payments will be made to the last dollar and know whether you are getting a good deal on your mortgage.