Top Real Estate Agents In Atlanta, Georgia
PUBLISHED: January 22, 2018
•
6 MINS READ
Atlanta is the capital of Georgia and also the largest city in the state. The state flag has a Phoenix that signifies how the city has risen from the ashes, back when the city was burnt down during the Civil War in 1864.  It has some of the most beautiful homes and to help you get them we have listed the top real estate agents in Atlanta.
Best Atlanta Real Estate Agents
The first thing that anyone needs to do before investing in a real estate deal is – find a realtor! Even if you're selling a property, finding a real estate agent is crucial. Real estate agents open up your opportunities by connecting you with a wide array of clients. Here are some of the best real estate agents in Atlanta, GA.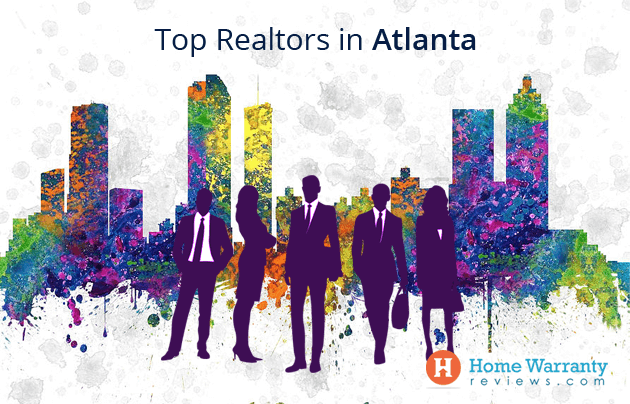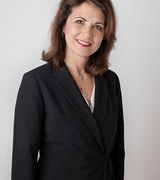 Experience: 29 years
Areas of expertise: Atlanta, Ipharetta, Duluth, Roswell, Marietta, Suwanee, and Woodstock.
Cynthia's specialties include real estate agent, listing agent, consulting, and luxury real estate.
She is the CEO and Associate Broker at Engel & Volkers. She studied at Terry College of Business from where she graduated with a Bachelor's in Business Administration. She is among the top Atlanta real estate agents. In 2002, she starter off as a Qualifying Broker at Keller Williams Realty, one of the top real estate brokerage firms in Atlanta. Her enthusiasm and her nature to take initiative lead her on to open, staff and develop two offices. She then re-launched a third office and transformed its red-inked balance sheet to make it the third most profitable office in the Southern Region. To recognise the efforts she put it, she was awarded the Keller Williams Realty "Turn Around Team Leader Award" in 2015. She continued to work as a Managing Broker at the firm till 2010.
In 2011, Cynthia launched Two Hummingbirds Realty, LLC. The firm applies a true corporate structure and application of system that is rarely followed by professional in the industry. She has experimented and proven that these systems form the foundation of today's demanding real estate marketplace. She first tried these systems as a realtor, then as broker, and lead numerous agents. She then shifter the Two Hummingbirds Real Estate Group to Engel and Volkers.
From her clients to real estate professionals in the industry, everyone who has interacted with her respects her extensive knowledge of the industry. Her negotiating skills are another key skill of hers that distinguishes her from the crowd.
Kelly Allen's specialties are buyer's agent, listing agent, consulting, and relocation.
Experience: 18 years
Areas of Expertise: Atlanta, Marietta, and Decatur.  
Kelly Allen's team (kelly+Co) is the number one team in East Cobb. She has been a reputed member of the Atlanta Real Estate industry since 1999. She is no doubt, the Best Realtor in East Cobb and North Metro Atlanta.
Kelly studied early childhood education at Georgia College and State University before she discovered her passion for real estate. She is also an active member of the community, she is a member of several organizations within her church (Mount Bethel UMC) and is active in the Scope Creek & Walton Schools.
Kelly's motto is "Experience and Integrity, Working for YOU!" She strongly practices this in her services. Through her more than 700 sales, her track record remains clean. She always puts her clients' needs above her own and ensures to dedicate her one-on-one attention to them. She has vast experience in buyer and seller representation, home construction, and new home sales.
In 2016 alone, Kelly and her team have sold 150 homes. The average time taken by her team to sell a home is 24 days and at 98% of their asking price. Her fine marketing strategies and negotiating skills help her make easy and quick sales while her clients earn more from the transaction.
Kelly's insights about the real estate industry are often sought after by media channels. She is a contributing expert on the radio show Money Matters that is hosted by Financial Planner, Wes Moss and has been featured on My 1st House, TLC. This proves her fine ability to market homes and negotiate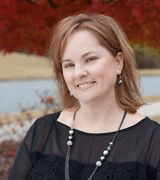 Melissa's specialties are buyer's agent, listing agent, and relocation.
Experience: 10 years
Areas of expertise: Atlanta
Melissa is known as the Bear of Real Estate. Her Sales Team is #1 in Atlanta and are very protective of their clients and their interests. They are skilled at spotting real estate "bear traps" that can catch sellers and buyers unaware.
Melissa and her team are known for tailoring their services to suit their buyers and sellers needs. The team has over 28 years of experience in the industry. The Think Melissa Team was featured on the Jan 2015 cover of Georgia's Top Agent Magazine and were also for the second time named #1 Sales Team in 2014. Melissa and Angie from her team are both award-winning members of their Board of Realtors. While Melissa holds a Seller Representative Specialist (SRS) certification, Angie has an Accredited Buyer's Representative (ABR) certification. This blend offers their clients. Her team is an expert contributor on the Real Estate Radio Atlanta program. The team services their customers with integrity.
Melissa was born in Wilson, NC and has called Georgia home for 20 years. She attended North Georgia Military College from where she earned her Army commission and graduated in 1992. She has worked as a Commissioned Officer in the Air Defense Corps and served in the Persian Gulf and several other deployment areas. Post leaving the service, she worked as a Quality Assurance Engineer at Raytheon Corporation.  Melissa spends her free time volunteering with local Military units, shooting, writing, camping, singing karaoke, and spending time with her family.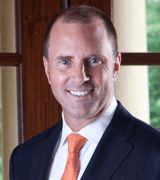 Mikel Muffley specialties are buyer's agent, listing agent, and relocation.
Experience: 28 years
Areas of expertise: Atlanta, Decatur, Canton, and Woodstock.
Mikel Muffley is a recognized expert and industry leader in Atlanta's luxury residential real estate market. He has been providing buyers, sellers, developers and builders services for over 25 years now. He started his own boutique real estate brokerage firm called Muffley & Associates Real Estate in 2010. He founded the firm to raise the standards for both clients and the industry in Atlanta. He is also the one who took initiative to start the Custom Dream Home Program, a radical construction program by the firm.
Mikel knows that real estate is a serious business and he treats it the way it should. He knows that there is a huge amount of money at stake for his clients, and he monitors every deal with utmost care. He is focused on connecting buyers and sellers. Mikel's team consists of professionals who are market data gurus to state-of-the-art marketing experts and also some of the most seasoned support staff, the team knows to deliver results. It has been ranked as the #1 Selling Intown Team since 2010 and also the Top 1% since 2004 (ABR).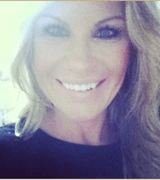 Keller Walling is a luxury realtor who specializes as buyer's agent, listing agent, staging, and relocation.
Experience: 16 years
Areas of expertise: Atlanta
Keller began her career in real estate in Atlanta in 2001 while she was still in college. She started off in relocation. Her efforts paid off when the company asked her to help run the marketing department of a Midtown office after she graduated. After a few years, she had a baby and moved to Jacksonville, Florida. Without wasting time, she became a licensed realtor at Jackson's most reputed brokerage where she handled sales and leases. She then moved on to sell luxury oceanfront properties for a developer.
Keller is currently a licensed real estate agent in Atlanta as well as all over Georgia where she works as a Lead Realtor for The Atlanta Luxury Life Group at Solid Source Realty. The firm is said to bring the offerings to life by selling not just the space but the lifestyle experience as well. Keller's friendly attitude, outgoing personality, and dedication towards her work are the key factors to her success. She has built a reputation through hard work, out-of-the-box thinking, and her client advocacy. She has contagious energy that affects everyone around her and motivates them to deliver the highest possible results. She leads her team with genuine eagerness and in a way that emphasizes everyone's contribution. She leaves her clients with a long lasting memory of what it was like to be part of a well managed and exciting experience led by Keller.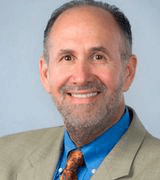 Experience: 39 years
Areas of expertise: Atlanta and Decatur.
Zac has been in the real estate industry since the past 39 years, out of which he has called RE/MAX his home for more than 30 years. He has been a part of 5,500 home transaction throughout his career and the experience he has is tremendous. He is passionate about helping people sell homes and makes an extra effort to see happiness on his customers' faces. He's had the most number of transactions in Atlanta Intown, Decatur Intown, Midtown, Morningside, Virginia Inland, and Poncey Highland.
Zac is a Certified Residential Broker (CRB), Certified Residential Specialist (CRS),  Certified Negotiation Expert (CNE), Graduate, Realtor Institute (GRI), and a Life Member of Atlanta Board of Realtors' Million DOllar Club.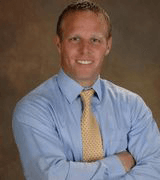 Dan Jones specialties include buyer's agent, listing agent, foreclosure, and relocation.
Dan was born in Kansas and was raised in Seattle, Washington. He attended college in Pennsylvania where he got a degree in Business which eventually lead him to a career in Philadelphia. He has worked in the Construction and Real Estate industry in several states.
Dan has experience with working in Marketing, Advertising, and Sales in numerous organizations including Kleenex and the US Air Force. He has also worked for the American Heart Association where he handled their community services during and post the US Bi-Centennial in Philadelphia. Apart from working in all these various lines, Dan also founded and has been running his own Advertising, Marketing and Management Consulting company since 1986. He has lived on a sailboat for a long time and sailed to the Caribbean from Philadelphia. He also is a licensed Private Pilot. He loved helping people sell and buy their dream home.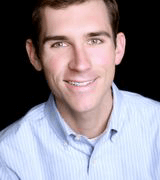 Justin Landis' specialties are buyer's agent, listing agent, relocation, and foreclosure.
Experience: 14 years
Areas of expertise: Atlanta, Decatur, Canton, and Woodstock
Justin has a record of achieving right since the beginning of his career. He joined the Keller Williams at Brookhaven in 2008. In his first year at the firm, he received the Shooting Star Award for being the 2nd highest producing newcomer to the office. The trend continued till 2015 as his sales volume earned him the Top 10 status. Justin's successful sales growth lead him to start his own team called The Justin Landis Group, in 2013. During its first year, the group was the #2 Group at KW Peachtree Road. The entire team is committed to delivering the same level of service that Justin has provided to his past clients. The Justin Landis Group now has offices in town as well as Cherokee County. The team, on the whole, has closed 200 transactions in 2016.
Justin attended Georgia Institute of Technology where he was a President's Scholar and graduated with the highest honors. He has a degree in Chemical Engineering that gives him distinct approach to real estate through problem solving and analytics. His methods have proven to attain results. He has been involved with over 700 transactions in his career. Justin provides his clients with his individual attention, he informs his clients about all the options that are available to them. He uses the latest marketing and technology. Justin is one the most pleasant and intelligent agents that are out there in the market.
Justin has skills in plenty of areas in the real estate segment, they include marketing properties, renovations and new constructions, contract negotiation, writing offers, property valuations, securing financing, attracting buyers, and finding great deals. His experience has taken him around all the areas of metro Atlanta, the in-town neighborhoods and suburbs alike. He works with homeowners and investors which gives him a good understanding of both points of views.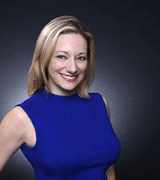 Samantha Phillips specialties are buyer's agent, listing agent, consulting, and relocation.
Experience: 12 years
Areas of expertise: Atlanta, Clarkson, Lawrenceville, Decatur, and Stone Mountain.
Samantha is one of the top real estate agents in Atlanta's real estate market. She works earnestly to sell her client's home quicker and for more money. She sold every home listed in 2016. She creates customized marketing plans for each home listed to make sure that they sell for the best possible rate. Samantha's listings go for 98% of their listed price which is 8% higher than the price of most other agents. The average period for a home to be on the market is 22 days, which means that it's even lesser at times. She relieves her client's from keeping their homes in perfect showing conditions by closing their transactions at the earliest. She and her team love selling homes and they are good at it.
She is not only a real estate agent, she is also a real estate investor. She knows how to find the best deals and negotiate. She makes sure to keep her clients in a good position should they choose to sell the home at a future date. She begins her services with an in-depth conversation that will help her understand her client's requirements and desires. She carefully filters out homes that fit the lifestyle they desire. She offers great advice on what options are available to them and which are the upcoming areas.
Samantha and her team offer their entire attention to servicing their clients as 80% of their new clients are got through customer referrals. She and her team have expert knowledge about all the best neighborhoods in Atlanta – Fulton, DeKalb, Cobb, Cherokee, and Gwinnett counties.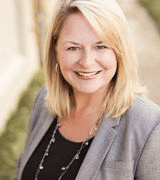 Sara's specialties are buyer's agent, listing agent, and relocation.
Experience: 12 years
Areas of expertise: Buckhead to Grant Park, Decatur to Midtown, and every other neighborhood in between.
Sara Lee Parker is a native of Georgia and has lived in Atlanta for the past 25 years. She worked for 15 years in marketing and consulting in the non-profit sector. After which she made the switch to real estate in 2005. In the first year into her career in real estate, she was recognized as "New Agent of the Year", after which there was no turning back.
Once she earned her Georgia Broker's License, she co-founded a popular Intown Atlanta real estate office. She later merged with Keller Williams, the industry leader in real estate in 2012. Sara has ranked among the "Top 5 Individual Agents" at Keller Williams Intown Atlanta office ever since she joined them. In 2015, she made it to the "Top 10 Individual Agents" throughout all of Keller Williams Southeast region. She went on to create her team called Sara Lee Parker & Associates in 2016. Ever since, her team has consistently ranked in the "Top 10 Teams" in Keller Williams Southeast region.
Over 95% of Sara's customers are generated through referrals from happy and satisfied clients. Her rich experience, strong negotiation skills and commitment to gain superior results give her clients confidence in their transactions. She holds a BFA in Communications/Public Relations from Valdosta State University. Her vast experience in marketing along with her education in Public Relations gives her clients a competitive edge by leveraging the newest tools and technology to further sales. Ultimately she gives attributes her success to her hard work, solid communication and the trust factor that she instills into her buyers and sellers.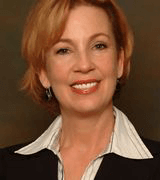 Kristen Conover's specialties are buyer's agent, listing agent, staging, and relocation.
Experience: 13 years
Areas of expertise: Atlanta, Marietta, Decatur, and Smyrna.
Kristen Conover was the #1 agent from 2013-2016/Midtown office. She was also the #1 in 2009. She attributes the position to her dedication and hard work towards her clients' transactions. Her passion lies in her career and helping people achieve their dreams. Kristen's first love is the Intown market, the historic, eclectic homes and amazing high rises and lofts have stolen her heart. She helps sell or buy anything from top floor high rises to Buckhead mansions.
Before her entry into the real estate industry, Kristen worked in advertising and sales. These skills help her come up with innovative selling strategies. Her qualities like attention to detail, dedication, and knowledge of the metro Atlanta market make her a perfect guide to help you invest in real estate.
Kristen is a Certified Relocation Expert (CRE), a Condo Specialist, Luxury Collection Specialist, Contemporary/Historic Home Expert, and EcoBroker.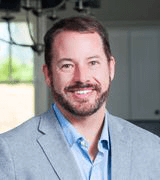 Rob Smith's specialties are buyer's agent, listing agent, consulting, and relocation.
Experience: 14 years
Areas of expertise: Buckhead to Buford, Grant Park to Garden Hills, and Kirkwood to Kennesaw.
Rob and his team, Rob Smith & Associates take the words, "your home is the largest investment you'll ever make" extremely seriously. He and his team use a combination of the good old practices along with modern technologies to make their client's real estate experience something worth remembering.
The team specializes in older, historic homes. They are aware of the challenges that accompany home ownership.They view their home through a buyer's perspective and know it is they need to look for in a property regardless of the age, style or condition of it. The team knows the Atlanta metro area like the back of their hand and has been involved in transactions for different homes, townhouses, condos, and investment properties across the city and the surrounding areas.
Rob's team has the combined experience of helping over 1,000 people in buying and selling homes. The team sells around $12 million to $20 million worth of real estate every year. They also have a wide experience in sales when it comes to the price of the home, selling homes worth $80,000 to one's worth $800,000. The team sells homes four times faster than other Atlanta listings and usually achieves 100% of their listing price, making them one of the best real estate agents in Atlanta.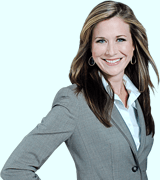 Anna Kilinski's specialties are buyer's agent, listing agent, landlord, relocation, and property management.
Experience: 12 years
Areas of expertise:
Anna Kilinski leads the Anna K Intown Team that is a part of Keller Williams Atlanta. She and her team are dedicated to serving their clients with utmost integrity, the best customer service, up-to-date knowledge and experience. She and her team ensure to make their client's home buying or selling experience a light and stress-free process. They are constantly helping their clients get the best deals in the real estate market. They believe in "real estate, real results".
The team has also won a number of awards. They include being ranked as the #1 Team Keller Williams Southeast Region in 2010 and 2012. It also ranked as the #3 Atlanta Board of Realtors in 2014 and was the Top 1% Keller Williams International Producers 2010-2014, among the Top 5 Keller Williams Southeast Luxury Agents 2013-2014, Top 8 Team Keller Williams Southeast Region 2014 over $150 Million in Residential Sales.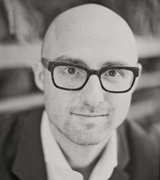 Jon Effron's specialties are buyer's agent, listing agent, first-time homebuyers, short-sale, and relocation.
Experience: 11 years
Areas of expertise: All over the Intown Metro area.
Jon founded The A is For Atlanta Team in 2008. The team is driven by a strong passion to help buyer and sellers maximize their real estate investments. It is now a premier source for information relating to home buying, selling, and real estate.
A is For Atlanta comprises of skilled negotiators, exceptional listeners, and creative thinkers who practice residential real estate in the Atlanta area. The team's clients are their top priority and it is has been built around their client's needs.
The team includes Jon Effron, Andi Wortel, and Chip Ivie who are affiliated with Keller Williams Realty. Jon is a native of New York who grew a love for Atlanta real estate. He provides his clients with an outstanding level of service.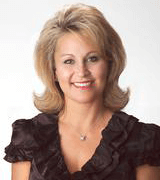 Martha's specialties include buyer's agent, listing agent, landlord, and property management.
Experience: 13 years
Areas of Expertise: Atlanta, Flovilla, Fayetteville, Lithia Springs, Peachtree City, Fayetteville, and Smyrna.
Martha has been a resident of Atlanta since 1989. She started off her career in real estate in 2005. Ever since, she has been an award-winning and multi-million dollar producing agent. She has represented buyers and sellers throughout the greater Atlanta metropolitan area and many other surrounding counties. She protects her client's transactions by handling them in a professional way and with integrity.
After the merger of Delta Airlines and Northwest Airlines, Martha assisted hundreds of families to relocate by ensuring that they had smooth sales and purchases of their homes. Martha says that she's sure to help you find your dream home whenever you are looking.
Martha believes in providing personalized services for her clients. She is passionate about keeping her customers satisfied. Her goals are accomplished only once her client's needs are met and they are content. She is a proven performer who ensures that the process of the transaction is convenient and smooth for them and their families.
Working with a skilled realtor makes a huge difference when dealing with real estate. The ease of the transaction process, experience, price, etc can be influenced by the real estate agent involved. Similarly, having a home warranty policy can give sellers an advantage over homes that do not have one. Buyers trust that the systems and appliances are better maintained in homes that are covered by a home warranty policy. If the home is not covered under one, it would be a good idea to buy a home warranty along with the home and save on additional expenses (mortgages take up a percentage of monthly expenses). It is advisable to use a mortgage calculator to know how much your monthly mortgage payments would amount to. If you are interested in buying or selling a home in Atlanta, go get a free home warranty quote on HomeWarrantyReviews.com.