Top Real Estate Agents In Chicago
PUBLISHED: January 22, 2018
•
6 MINS READ
Chicago situated on Lake Michigan is the third largest city in the United States. It is known for its skyline punctuated with skyscrapers. Living here is a great idea and buying a home becomes really easy if you get in touch with one of the best real estate agents in Chicago.
The city spans 234.14 square miles and has the Chicago and Calumet rivers pass through the city. The residents are known to be immensely passionate about sports. Chicago is known to be the leader of reforming public schools thereby raising public safety and security initiatives. The city is also known to provide affordable housing in an attractive and economically sound community.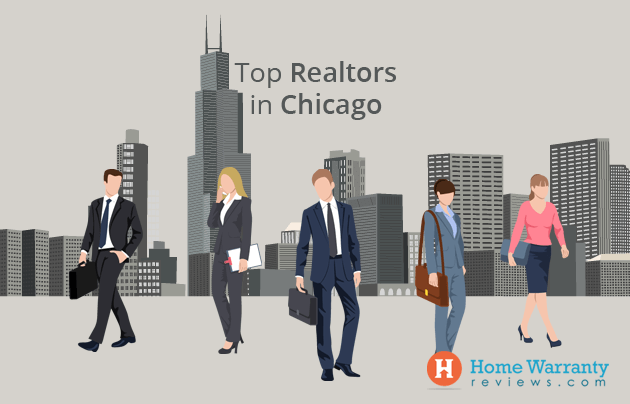 Top 15 Realtors in Chicago
According to the National Association of Realtors, the price of a home sold by a realtor averages $55,000 more than one sold by homeowners nationwide. For buyers, approaching an agent reduces the time and energy spent on searching for the right neighborhood to suit your needs. Real estate agents hear out the needs of their clients and match them to specific neighborhoods that have all the desired characteristics. Agents are aware of the best time to sell or buy and about the precise rates in the market. Approaching a top agent could secure you a home that is below the listing price.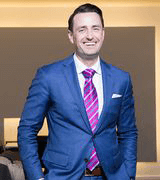 Mark's specialties are buyer's agent, listing agent, consulting, relocation, first-time buyers, luxury homes, high-rise condominiums.
Experience: 12 years
Areas of expertise: Chicago
Matt Laricy attended Eastern Illinois University where he studied Corporate Communication and Business Administration. He is a third generation realtor. Matt is the managing partner for Americorp Real Estate, the company founded by his father. He heads his own team, The Matt Laricy Group. Matt's dedication, charming personality, and his love for real estate favored his growth in the industry. At a young age, he has been listed among the Top 1% of sales in Chicago, been featured as one of Chicago's "Who's Who" Realtors by Chicago Agent Magazine, recognized as Top 5 Agent in Chicago, and he has also won the Chicago Agent's Choice Award for Industry MVP. However, his most cherished honor was being listed as one of the Top 30 Agents Under 30 by the National Association of Realtors.
Matt has inspired many young real estate professionals during his membership with the Chicago Association of Realtors YPN board. His one of a kind ability to brand himself, his group, and the company has touched people's lives outside the real estate world, like the Make-A-Wish Foundation. In the real estate world, Matt creates a positive impact in the life of first-time buyers to high-rise condominiums to luxury real estate.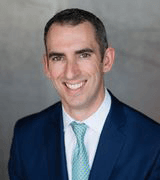 Leigh Marcus' specialties are buyer's agent, listing agent, moving, and staging.
Experience: 13 years
Areas of expertise: Bucktown, Downtown, Lakeview, Lincoln Park, Loop Magnificent Mile, River West, River North, North Center, Roscoe Village, West Loop, South Loop, St. Bens, and Wicker Park.
Leigh Marcus attended Indiana University, Bloomington from where he got his B.A. in Psychology and Business. Before entering the real estate industry, Leigh worked at IBM, and as an Account Manager at CDW Healthcare and EMC.
Leigh's education in Psychology gives him the advantage of understanding his client's desires and requirements better. With 13 years of experience in the industry, Leigh has developed tactics and strategies to sell the homes he lists quickly. The level of dedication and effort he puts into client's deals gives them the confidence in his decisions. His clients say that Leigh's actions speak louder than words. His negotiation skills come into bargain when he ensures the smooth closure of a transaction.
Leigh currently is a realtor at @properties before which he worked at Keller Williams. He is the #1 for Homes Sold at @properties – the #1 Ranked Brokerage Firm. Leigh has sold 163 homes in 2016. He has sold homes for 98% of the listing price. He has also been featured on the Front Cover of Who's Who in Chicago for the year 2016.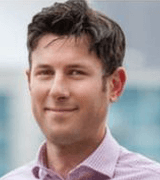 Danny Lewis' specialties are buyer's agent, listing agent, investment, relocation, rentals, leasing, and consulting.
Experience: 8 years
Areas of expertise: Chicago
Danny is a native of Chicago who grew up in Glenview, Illinois. He went to school at New Trier and later attended college at DePaul University.
Danny was introduced to real estate when his grandfather, Earl Meltzer moved from his home in Skokie to a retirement home at the age of 92. He convinced his grandfather to let him sell the home, from then on Danny has been setting records. The experience got him to fall in love with real estate and decided that he was meant for the career. Danny loves controlling his destiny and the social aspect of helping people out with making one of their biggest decisions in life appealed to him.
Danny got his real estate license without any delay. With his dedication and determination, Danny sold $3.7 million worth real estate in his first year and became the Rookie of the Year. In his second year, he doubled his sales by selling $7.4 million. Danny's pace did not change in his third year, he further doubled his second year's sales in the following year by selling $14.7 million. In 2015, Danny won the #1 Producing EXIT Realty agent in all of Illinois (out of 242 agents) by closing $12.8 million worth of sales. He once again took the title in 2016 when he closed $19.4 million worth of sales. He is also a Top 1% agent in all of Illinois and has repeatedly been a CAR Top Producer since 2012.
Before entering the real industry, Danny worked in the sales, customer service, public relations, and marketing industries. He worked with DePaul University where he was responsible for acquiring corporate sponsorships for the Athletic Department at the university. He identified and developed new prospective corporate accounts and also worked with the marketing department at the institute as well. He designed, created, and published DePaul Athletics marketing material for the complete student body, university officials, as well as the community.
On the Public Relations front at DePaul, he was the News and Speakers Bureau Coordinator in the office.
Danny leads the Lewis Real Estate Group where his prime function is to mentor the team members and monitor all the retention efforts. He is the transaction specialist and handles communication with all the parties involved on a daily basis. He is the eye of lead generation and looks over the entire client development. Danny began with a team of two agents which has grown to 13 licensed brokers whom he mentors today. He personally guides each agent and imparts to them all the knowledge that he's gained through his experience.
Some of Danny's qualities that have gotten where is today are his confidence, high level of integrity, and the details with which he communicates. His experience from his previous career has also aided Danny to make his the professional that he is today. Danny continues to nurture his learnings and growth in his career to ensure that he best represents all of his clients.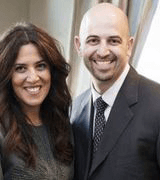 Klopas Stratton's specialties include buyer's agent, listing agent, property management, relocation, consulting, investment property, single family homes, condos, and luxury homes as well.
Experience: 15 years
Areas of expertise: Bucktown & Wicker Park, Roscoe Village, Pilsen, Gold Coast, Lincoln Park, Lakeview, and Chicago Land Area.
Jason Stratton & Sophia Klopas together known as Klopas Stratton have been partners in the Illinois real estate market for the past 15 years.
Jason has a background in finance and has been involved with the real estate market since 1998. Around 10 years ago, he entered the real estate market with a keen eye on the housing market. Jason started acquiring real estate in his first year in the financial market. He used this economic technique to increase and decrease holdings as he constantly weighed out the rewards and risks in all his properties. As his love for the trade grew, Jason knew that this was an industry that he wanted to devote his efforts towards.
Jason is proud of the fact that he examines not only his client's minds but also their hearts and its desires. He understands the toil that will be going into his client's investment and makes sure to assess it at its fair value. He is aware that his clients will call the place home and live in it for the next however many years. He keeps both these points in mind throughout the process of the transaction.
Sophia, on the other hand, has a Masters Degree in Interior Design. She uses this skill to help her buyers step back and notice the appeal in different properties. What others usually overlook, Sophia notices. Sophia has an eye to notice what is missing in that almost-perfect-to-buy property, and she adds that edge to it. She has been a part of some of the greatest expansions. Sophia has sold more than 80 properties in the South Loop within the last four years alone and having lived in Bucktown since 1998, she is well aware of what goes into the creation of a great neighborhood. She gives her buyers a vivid picture of their property, and what it would look like a few and many years down the line. This description also includes giving them an understanding of which features will contribute at the time of resale later on.
When it comes to sellers, Sophia knows what small changes can be made to increase the value of the home and ensure that it sells sooner.
Sophia and Jason together have it all covered, whether it is an investment property or personal property. In 2016, Sophia and Jason made sales of $65 million worth of property. They have been recognized among the Top 1% of all Realtors in Chicago by the Chicago Association of Realtor consecutively for the past 9 years. They not only made sales in dollar volume but also in their transaction volume. For the year 2016, The Klopas Stratton Team was also recognized as Platinum Achiever for ranking in the Top 20 Agents in all of Cook County.
KoenigRubloff Realty Group has become one of the top most successful real estate firms in Chicago, in terms of buyers and sellers alike. In 2015, it was noted to be one of the top residential real estate companies in Chicago.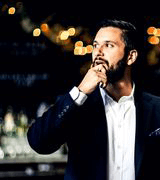 Scott Newman specializes as a buyer's agent, listing agent, relocation, leasing, foreclosure, short-sale, condominiums, and luxury.
Experience: 14 years
Areas of expertise: Chicago
Scott Newman is the Founder and Managing Broker of Newman Realty. He also runs his own group called The Newman Realty Group, it is one of the top producing teams in all of Cook County in terms of transactions and volume. It ranks at #13 out of 25,000+ agents for the year 2016. The team is a close-knit family that comprises of top professionals in the city who are working in an intimate boutique environment under the mentorship of Scott.
Scott is a specialist in numerous facets of real estate from buying to foreclosure and short-sale. He is also a recognized member of the community known for his philanthropic volunteering and fundraising efforts. He is also one of the founding members of the National Association of Realtors Young Professionals Network Group Chicago Chapter. The group comprises of a few hand-picked realtors who are the most talented upcoming realtors in the city. He was one of the Top 50 finalists for the National Association of Realtor's "30 Under 30" award in 2011. He has been featured in The Wall Street Journal, Realtor Magazine, Chicago Agent magazine, and the Illinois Realtor Magazine. Scott is a participant in countless local and national real estate events.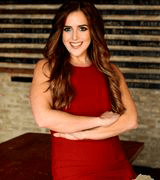 Melissa Seigal's specialties are buyer's agent, listing agent, relocation, single-family homes, and condominiums, rentals, renters, and luxury homes.
Experience: 8 years
Areas of expertise: Chicago and Glenview
Melissa is a Multi-Million dollar realtor. She is the Founder of the Melissa Siegal Group. She holds a certification in negotiating (CNE). Her onhand experience in the real estate industry coupled with her negotiating skills gives her clients an edge over all the challenges that one comes across while buying or selling a home.
Melissa is a native of Chicago who has lived in northern suburbs in her early days and has been residing in the River North area for the past 9 years. She attended the University of Iowa from where she graduated with a Bachelor of Business Administration degree and a specialization in Finance.
Melissa worked as a realtor for Keller Williams Gold Coast Realty before she started working at @properties. Prior to her entry into the real estate industry, she worked at a communications company where she specialized in Business-2-Business sales. Irrespective of the size of the transaction, Melissa guarantees her clients with her 100% attention and fulfills their needs. She made sales of over $45 million and easily more than 100 homes. She was recognized as the Top Producer by the Chicago Association of Realtors for the years 2012 and 2013. Melissa's key attributes are her sales background, her achiever personality, and her personal experience. She makes sure that her clients have a good time all through the transaction process.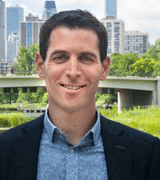 Nicholas Ryan Rendleman specializes as a buyer's agent, listing agent, relocation, property management, and short-sale.
Experience: 5 years
Areas of expertise: Chicago
Nicholas Ryan Real Estate is an award winning real estate team in Chicago. The team is lead and directed by Nick Rendleman, as he is fondly known as.
Nick's business philosophy is to build life-long relationships with clients by earning their trust by offering them superior service, industry savoir-faire, and good ole' fashioned authenticity. Nick is highly attentive and extremely professional with his clients. For sellers, once Nick steps in, clients are assured that they are in good hands that he knows what he is doing. No matter what the situation is, once Nick steps in, the situation is under control. When it comes to buyers, he hears out his clients needs and quickly scans out the homes that match their tastes and shows it to them. Regardless of the type of transaction, he attends to his clients with utmost care and simplifies the process of the transaction.
Nick's team consists of 5 brokers and one beautiful administrator (his wife). Nick's team closed more than $22 million in sales and exceeded 100+ transactions. He was recognized as one among the Top 100 influential real estate agent in Chicago. He was also awarded "The Rising Star" award by them.

Ryan Grober's specialties are the Listing Agent, Relocation, Property Management, Landlord, Vacation / Short-term Rental
Experience: 8 years
Areas of expertise: Chicago
Ryan Grober is the founder of Grober Properties and has over 10 years of extensive experience in the field of real estate. He has a strong knowledge of multi-family apartments. It was in 2010 that he entered the real estate industry. In time, he has helped over 500 renters. He is a third-generation Grober to be in real estate. This helps him bring to the table several unique insights and unmatched enthusiasm to his job. Ryan has a passion for his work like no other and has an aggressive and unrelenting work ethic. His father and grandfather have owned and operated real estate appraisal firms. He commits fully by providing excellent high-level service that is rarely seen in today's fast-paced work environment. Listening is key to Ryan's success as it helps him understand his clients better. This helps create a certain pleasant and stress-free experience for him. Ryan remains motivated through his goals of long-term relationships and providing clients with a customized approach that meets their needs. He has a talented team of real estate professionals that assist clients, property owners, and development firms. For the years 2014, 15 & 16, Ryan has been named as the Top 1% Producer by the Chicago Association of Realtors.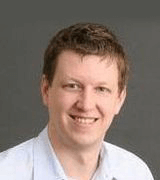 Peter Moore's specialties are buyer's agent, listing agent, short-sale, foreclosure, landlord, property management, rentals, single-family homes, condos, and townhomes.
Experience: 15 years
Areas of expertise: Chicago
Peter grew up in Wilmette, Illinois and has lived and worked in the Chicagoland area all his life. He went to New Trier High School and later graduated from the University of Redlands. He has watched the real estate market fall and rise, again and again for more than a decade. Real estate is his passion and there's nothing that he enjoys more than assisting someone to find their home or sell it and begin a new chapter.
Peter and his team of three agents ensure to give their clients their constant support no matter the hour of their needs. They are attentive to their clients and give them the confidence to take the decision. The team goes out of their way to ensure that their client's needs are met and that they are beyond satisfied with the services offered. They also schedule Skype tours for their clients if they are not able to make time to see a home.
Peter is among the Top 1% in Baird and Warner in sales and rental transactions from 2010 to 2015. And he was recognized to be among the Top 1% of sales for the years 2014-15. Peter was also listed as one of the Top Producers in Chicago from 2010-2015.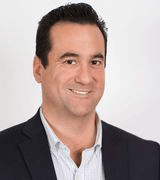 Greg Nagel's specialties are buyer's agent, listing agent, property management, landlord, and consulting.
Experience: 6 years
Areas of expertise: Chicago
Greg Nagel attended the University of Missouri-Columbia where he studies his B.S., in Accounting. He has a financial background and had worked with finance for at least 17 years before switching to the real estate industry. He is a Managing Broker at Ask Nagel Realty. Greg's individual sales in 2016 were $34 million, this huge number got him the status of being the Top 1% Producer of all of Chicago brokers. Greg was also featured on episodes of HGTV's number 1 show – House Hunters, in 2015. He ensures immediate follow-up, availability, and dedication to all of his clients. This individual attention makes each of his clients feel that they are his most valuable clients.
Greg is skilled at helping you find the right property, whether your property is strictly meant for investment, if it is lifestyle driven, or even if it is a combination of the two. He identifies the perfect property that matches his client's preferences as he maximizes their returns from the investment. Greg provides Deal Leadership and makes sure to give his clients the best advice. He negotiates fiercely and used an array of advanced tactics that include Timed Offers. His preparation involves intrinsic efforts, he makes an elaborate Comparative Market Analysis (CMA) before making an offer to make sure that his clients get the best possible deal.
Greg takes pride in helping his clients, he also creates long-term relationships with them. His clients are his Facebook friends and they even go to his events and refer him to friends, family, co-workers, and neighbors who are on the lookout for a realtor.
Greg started off as a developer and condo converter and later expanded to become a general contractor specializing in multi-unit gut rehabs. Desiring the power to gain a greater control over his deals, he became a realtor. He is also an expert on property management under CLTO, the Chicago zoning laws, building permit and inspections, and property tax appeal process.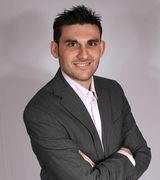 Greg Cirone's specializes as a buyer's agent, listing agent, short-sale, foreclosure, and property management.
Experience: 14 years
Areas of expertise: Chicago
Greg has been recognized as a Top 1% Producer by the Chicago Association of Realtors for the years 2013 to 2016. He also won the title of the #1 Neighborhood Agent for Chicago-Dunning in units as well as volume for the years 2015 and 2016. He has also been featured in the Chicago Agent Magazine's "Who's Who 2016" issue. Greg is also a Five Star Professional Award winner for 4 years straight.
Greg entered the real estate industry very young, at the age of 21 years. He is known to be a hard worker who will go beyond the required to put you at ease. He is patient, kind, honest, positive, responsive, flexible, and funny. Clients of Greg say that he has excellent negotiation skills. There have been instances where Greg has convinced sellers to wait until his client was ready to buy the property. When his clients are confused or begin to lose hope, Greg inflicts them with his optimism and reassures them about their decision. He has got his clients back through the entire process and responds to them quickly. His accommodating personality makes it easy for clients to meet him even if they are only available at odd hours. Greg makes sure that the process of buying or selling a home is enjoyable to his clients. And almost every client of his misses him once the transaction process comes to an end.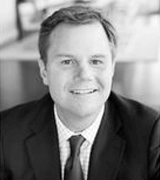 Jeffrey Lowe's specialties are buyer's agent, listing agent, short-sale, and foreclosure.
Experience: 17 years
Areas of expertise: Chicago, West Chicago, and Wheaton.
Jeff Lowe, as he is often called, began his career in real estate as soon as he got out of college. Jeff has been in the Top 5 agents every single year for the past 10 years. He was also the #1 in both the city as well as the state of Illinois, in terms of closed volume of residential sales.
Jeff's personal philosophy in business is simple. He believes in personal service, effective marketing, and the most important thing, hard work. He works 80 hours a week and has a strong group to support his business. The Lowe's Group specializes in new construction development and resale on Chicago's Northside.
His persistence and dedication towards his clients have gotten him several awards and accolades. Some of which are:
#1 Broker in the City of Chicago and the State of Illinois for the years 2012, 2014 & 2015 in total residential sales

Over $250 million closed residential volume in 2015

#3 Group at Berkshire Hathaway nationwide in 2015 (this is out of 42,000 brokers

#1 in Residential Sales Volume in Bucktown, 2015

#1 in Residential Sales Volume in Lakeview, 2015

#1 in Residential Sales Volume in Roscoe Village, 2015

#1 in Residential Units Sold in Lakeview, 2015

Over $185 Million in closed residential volume in 2014

#1 in Residential Sales Volume in Lakeview, 2014

#1 in Residential Units Sold in Lincoln, 2014

Over $138 Million in closed residential volume in 2013

#1 in Residential Sales Volume in Roscoe Village, 2012, and

#1 in Residential Units Sold in Lincoln Park, 2012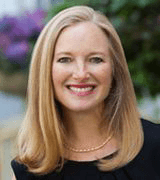 Jennifer's Ames' specialties are buyer's agent, listing agent, luxury, and staging.
Experience: 24 years
Areas of expertise: Chicago, Glencoe, and Winnetka.
Jennifer Ames is the Founder and President of Ames Group Chicago. The group has more than $1.75 billion in career sales making it the top group in luxury residential sales. The team offers every client superior service, market knowledge, and integrity which gives them an advantage while going through the transaction. The team closed sales worth $170 million in the year 2016.
Jennifer's clients range from first-time home buyers to big shot CEOs to some of the first-rate developers in the city. The team has extensive experience in the condos, lofts, co-ops, single-family homes, townhouses, as well as new construction markets. Although Jennifer has sold homes as far south as Hyde Park and up north in Evanston, and as far in the West as Oak Park, she specializes in the near North side of the city in the neighborhoods of Gold Coast, Lakeview, Lincoln Park, River North, Bucktown, Streetsville, Roscoe Village, and North Centre. Jennifer's team also assists her clients who are moving out of the area by putting them in touch with agents from other communities.
For sellers, Jennifer and her team create customized plans for each of their clients to make sure that their home sells at the earliest. The team specializes in staging, they are proactive when it comes to enhancing a home, whether it be the presentation, solving objections, lifestyle marketing, or realistic pricing. Once the home is ready and put on the market, Jennifer and her team use a comprehensive mix of high-quality digital and print advertising. They keep their clients updated about the status of the market, the home and their efforts that are put in towards marketing it.
When it comes to buyers, Jennifer is a good listener. She and the team put in their effort to understand their client's needs and then pick out the homes that meet their client's requirements before showing it to them. Once the client decides on the home, they start working on getting the best terms along with the lowest price possible.
Jennifer Ames is a fifth-generation residential real estate agent. The legacy began with her great-great-grandfather who got into real estate as a Gold Coast developer. Jennifer is often cited as an industry expert in the press and on television as well. Jennifer who is fondly called Jenny graduated from Yale University after which she worked as an investment banker and then as a film producer before entering the industry that her ancestors loved so much.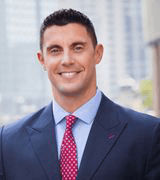 Chris Doyle specialties are buyer's agent, listing agent, and property management.
Experience: 8 years
Areas of expertise: West Loop, River West, North River, Gold Coast, South Loop, Streeterville, Lincoln Park, Wicker Park, Bucktown, Lake View, and Wrigleyville.
Chris discovered that he was meant for real estate while he was working as a Business Banker in Chicago. He realized that his strengths and expertise lay in working with clients, listening to their needs, and providing them with high-quality customer support. To follow his passion, Chris left his role as a top producing business banker and established himself as a top real estate professional.
Chris's prime focus is to consult with sellers and buyers and assist them with their transactions. His energy, enthusiasm, and drive for success complemented by his excellent customer service skills help him stand out from other brokers. He works hard to complete his transactions in a timely manner but makes sure to remain focused on the end goal of meeting his client's desires and requirements. Through the course of his career, Chris has closed sales worth over $100 million.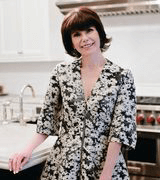 Millie's specialties are buyer's agent, listing agent, short-sale, and foreclosure.
Experience: 34 years
Areas of expertise: Chicago
Millie is an expert when it comes to single-family homes, condominiums, new construction, and top negotiation.
Millie creates a relationship with her clients first. She follows the "client-first" approach in every single traction of hers. Her clients claim to get an expert, an advocate, and even a friend when they work with her. The approach has also won her a reputation for being the best of the best by her clients and colleagues as well. The reviews that she receives from her clients are warm and describe the impact she creates in the lives of her clients. She ensures to guide her clients through every step of the process and gives them the confidence that they need throughout the process.
Millie has seen the market in it's best times as well as its bad times. She understands the effects that the current market situation can have on transactions in the future and takes them into consideration while advising her clients. Millie deeply believes that negotiation is an art. She has negotiated transactions worth over $1 billion in residential sales in her career, till date.
Millie says that real estate is in her bones. Her parents were into the investment property. While growing up, she watched her parents buy residential properties as investments, fix them, and then sell them for significant profits. Her parents did not work with an agent and Millie helped them out. As a child, she learned how to differentiate between quality workmanship and a shoddy cover-up. She knows where exactly the money needs to be invested to maximize profits. Millie later learned about pricing, planning, and development of a property. This along with her creativity and outgoing personality has helped her build relationships with investors, landowners, and builders. She knows how to bring parties together and fill in gaps when needed.
Working with a skilled realtor makes a huge difference when dealing with real estate. The ease of the transaction process, experience, price, etc can be influenced by the real estate agent involved. Similarly, having a home warranty policy can give sellers an advantage over homes that do not have one. Buyers trust that the systems and appliances are better maintained in homes that are covered by a home warranty policy. If the home is not covered under one, it would be a good idea to buy a home warranty along with the home and save on additional expenses (mortgages take up a percentage of monthly expenses). It is advisable to use a mortgage calculator to know how much your monthly mortgage payments would amount to. If you are interested in buying or selling a home in Chicago, go get a free home warranty quote on HomeWarrantyReviews.com.