Top Real Estate Agents In Nevada
PUBLISHED: June 1, 2018
•
6 MINS READ
Nevada is famous for its gambling and for its tag of being a boom and bust economy. It became the 36th state in 1864 a few days before the presidential elections. Even today federal government owns nearly 85 percent of all of Nevada. It is currently the fourth-largest producer of gold after China, Australia, and South Africa and supplies the US with three-quarters of all the gold mined in the US. Nevada was also the first state to ratify the 15th Amendment of the US Constitution and gave African American men the right to vote in 1869. It was in the midst of the Great Depression in 1931 that gambling was made legal again. This resulted in a boom of housing, casinos, and hotel and the Las Vegas Strip. Otherwise, it has great transportation and the nation's easiest divorce laws. In 1955, Area 51 was established and is a test site for the CIA to develop test covert military projects.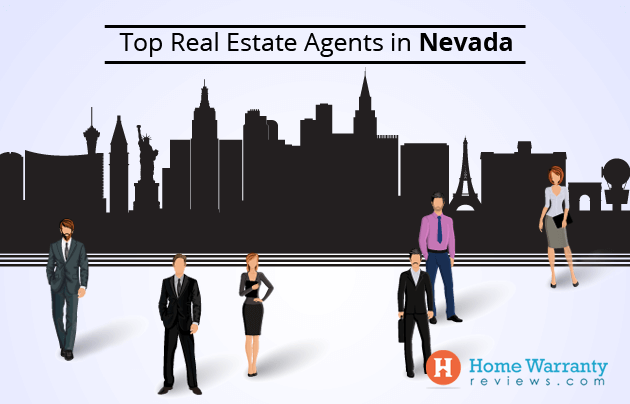 If you are not at the craps tables or pulling away at the slot machines, you should check out properties worth your while in Nevada. Some of the best places that people live in are Incline Village, Gardnerville, Boulder City, Las Vegas City, Arden, Henderson, Mesquite, Elko, North Las Vegas and Johnson Lane. These results came about after looking at Quality of Life, Total Crimes, Tax Rates, Unemployment Rate, Commute Time and Weather. To ensure that you can find the best properties on the market within your budget, you should connect with a respected realtor. A real estate agent has studied the laws and knows the documentation that goes into property documentation. He can also assist with negotiation and get the best price for a said property. Also, if you are keen to sell, he can consult a home improvement consultant, make repairs and fixes that will make your property appreciate in value.
Best 15 Realtors in Nevada
Here are the top 15 real estate agents in Nevada that will assist you with your property purchase with their proven track record.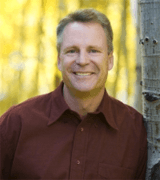 Daniel has 29 years of experience as a realtor in California and Nevada. He specializes as a Buyer's Agent, Listing Agent, Relocation Specialist, Consulting and Property Management. When it comes to real estate, he is passionate about it and loves his work. While a lot of real estate agents are in it for the money, he looks to ensure that you get your money's worth. When it comes to work, he ensures that his knowledge and experience works in your favor. Regardless of the size of the transaction, he treats all his customers the same and provides them with his undivided attention. Whether it is a $200,000 home or a $60,000,000 estate, he will work to honor your transaction and represent you every step of the way. He knows the South Lake Tahoe for over 30 years and knows it extremely well. His abilities as an experienced negotiator, professional business ethics, honesty, integrity, excellent reputation and knowledge on the area make him stand out. He enjoys assisting in the transaction process and makes it his goal to make his clients money.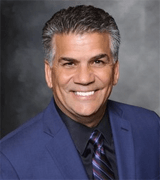 Aaron is a licensed real estate professional with 24 years of experience. He specializes as a Buyer's Agent, Listing Agent, Short-Sale, and Appraisal. Known as "The Real Estate Guy," he has successfully assisted more than 4000 buyers and sellers. This helped them achieve their real estate goals since 1994. He does this by driving his work through experience, energy, and passion to ensure that his clients get the best representation with every real estate transaction. In 2003, he opened o48 Realty in Las Vegas in 2003 and this has helped him develop a team of other passionate and experienced professionals. Together they choose to server better and grow his client base and listed properties available for sale. With his hunger to drive sales, excellent rapport and will to close properties within a tight framework, he knows what it takes to keep up with his promises. Aaron will represent you, negotiate well, determine all the property documents and tailor make your real estate experience. With several great reviews for his work, he continues to research the market, list properties and has a fast turnaround time for his referral properties.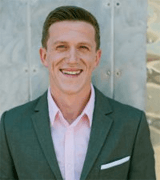 Brendan King is well respected as a realtor that represents buyers, investors, and sellers in the Las Vegas metro area. He takes pride in getting the highest level of service to his clients. With his communication skills, innovate ideas and technical expertise, he has helped us consistently to raise the bar of customer expectations. Brendan makes the process of buying and selling homes smooth and easy and has a whatever it takes attitude to make sure that the sale goes through. With 95 percent of business coming in through referrals, he prides himself that clients are satisfied with his service and expertise. When you hire an executive of Brenden King, you are sure that they can present a how that you like to visit and use technology to market the dream home for top dollar. This means that he operators a tight ship that makes sure that there are no cracks for anything to slip through. Additionally, they make listings on Facebook through sophisticated marketing strategies and non-stop commitment to learning. Previously, Brenden was from New York and attended Rutgers University. After college, he pursued a successful career in the entertainment industry. He worked with artists, celebrities and performance artists that performed for television, film, and Broadway. This lead him traveling abroad and learning about architecture and real estate. He now lives in Summerlin with his wife and two girls. As a realtor, he takes his work seriously and works hard with a keen sense of integrity and perseverance. Brenden chose Vegas as it has a great network of real estate agents and a support system. Brendan enjoys many outdoor sports, including snowboarding, biking, running, and hiking.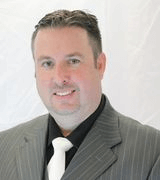 Justin is an experienced real estate agent. His specialties are as a Buyer's Agent, Listing Agent, Foreclosure, and Short-Sale. He worked in gaming for 20 years even studying at UNLV and BSBA. He worked his way into getting into a management level and ended his career as the director of a local gaming operation. It was while he was working in the gaming industry that he did not want to pass an opportunity to work as a contractor in marketing and sales for local startups. It was in 2009 that he left the gaming industry and became a Las Vegas marketing director for a startup called National Pro Golf Tour. This was run by the Arnold Palmer Golf Management. In 2012, this tour lost funding and closed down. Justin then started an advertising agency called VFC Media Group and over the past 3 years has been handling clients locally. His long-term clients and a local real estate broker, Linn Edwards hired him. Since then there was no looking back for Justin and he helped build the brand Property Search Vegas LLC. After which he worked for six months with Linn and decided to go down the path as a licensed real estate broker. He has grown since and has been making a ripple in the vast Las Vegas market. In this regard, he works with a handful of lawyers and makes it his duty to see every transaction through. This means that everything from inspection, renovation, upgradation and concluding the sale are completed by him in record time.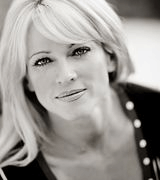 Joanna has 24 years of real estate experience to her credit. He specialties include being a Buyer's Agent, Listing Agent, Foreclosure, and Short-Sale. She is a licensed agent since 1995 in Nevada. As the owner and broker at New Home Resource, she plans to buy homes and sells to prospective clients. What gives her satisfaction is finding her dream home and whether its the first-time buyer, someone that is downsizing or moving up in life. Whether its a condo, townhome, single family home, she can find anything under the sun and get the best place for you with your budget. She works with the National Association of Realtors that certified her for Short Sale and Foreclosure. She can help list your home and review home that you can look to buy as a short sale or foreclosure or regular sale. This is regardless of whether this means quick responses and communication. She is a workaholic and looks into her with great details to ensure that she makes the best progress.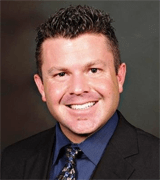 Kirby has teams in Nevada and California for the last 8 years. She specializes as a Buyer's Agent, Listing Agent, Relocation, and Foreclosure. Her company, Scofield Realty gives clients the edge the needed to uphold their best interests. With 10 years of experience as a broker in the financial world, she worked as a private banker, business banker and broker for life and health insurance. In 2010, when the market bottomed out, he began his career and became the Top Producer in Las Vegas. His team, "King of Casas" has more than 20 agents managing 400 REO's a year. He is a firm adopted of brokerage sites and leverage technology to his benefit and this made him one of the top 75 in Nevada. Today he works out of the Vegas area and San Diego and has been selling 200 homes every year with over $50 million in the product. They enjoy being family oriented and using the latest technology. If you sign up with them, you will have professionals that look at your best interests. They are certified as MRP – Military Relocation Professional Certified and RSPS – Resort & Second-Home Property Specialist.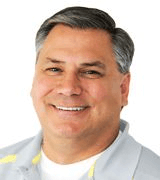 Kevin is a realtor that loves taking care of people and helping them buy and sell homes. He specializes as a Buyer's Agent, Listing Agent, Relocation, and Short-Sale. When it comes to buying or selling, it takes a lot of thought and an informed decision to go ahead. For most families, this is the biggest investment that they would ever make.This is where Kevin comes in and makes it his point to take care of his clients and communicate at different stages. Whether you are a first-time buyer or moving into your dream home, an experienced adviser can make all the difference. This process of buying and selling can be stressful on its own. With the right advisor and property consultant, you can determine which is the best investment option. For some people, this investment is something that will last them a lifetime and therefore they should not rush into it without taking a decisive call. Kevin will answer all your questions and concerns and make your sale or purchase process enjoyable. He enjoys being a part of the journey, being a difference and getting to see that look of excitement as another family's dreams come true. In the last few years, his team and I have helped over 50 teams in the past realize their dreams of homeownership. The mission of the Baird Home Team is to build lasting relationships through a commitment to family, integrity, and service. Additionally, their work is time-bound and he ensures that customers are given their undivided attention. Baird Home Team strives to improve their constant engagement with people, understanding of technology and real estate information and their pursuit to develop their professional skills and expertise.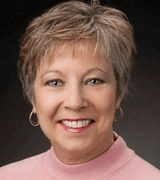 Linda has 31 years of realtor experience and specializes as a Buyer's Agent, Listing Agent, Relocation, Short-Sale, Property Management and Landlord. As the top producing team of Miner Realty in Nevada, she knows what it takes to close a deal. Linda has been a licensed agent since 1986 and over 20 years in everything real estate from REO listing business which includes cash-for-keys negotiations and occupancy checks. Additionally, she offers services of BPO's and in the final offering and closure. She has the resources which handle multiple REO properties simultaneously. This includes the capital needed to pay the upfront costs and close relationship with different contractors. This helps her fair quick bids and manage work done on all properties. With her skills, patience, hard work and quick thinking, she can sell your properties at the best negotiable price.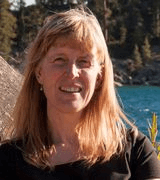 Mary is a realtor with two decades of experience and is a broker that is e-Pro and GREEN. Her specialties are Buyer's Agent, Listing Agent, and Relocation. She is a real estate investor and home builder. The best part about her is that she analyzes and looks at the best possibilities when it comes to buying and selling. This she pairs with her previous experience of working in the airlines' industry and her journalism degree from the University of Oregon. She is well qualified for her work and conducts in-depth research to get the job done. Her attention to detail helps her find things that people look over. She negotiates great deals with her clients and looks to save them money in terms of the final negotiation. Whether it's a $5000 HOA assessment missing from the closing documents or discovering a pending lawsuit that was never disclosed, Mary's gives every transaction the attention to detail she would if the sale or purchase was her very own. She does not look at simply closing out a deal but looking at the best interests of her clients. She would never want her clients to feel handled and this way she makes sure that she works on each transaction personally. When you are shown a property, you will never pass off as a person given to a team member when you enlist her services. If she is not showing property or combing through contacts, she loves hiking with her Labrador and gives her time to her charity knitting group. Mary sets high standards and has a great sense of humor. She shares an exceptional level of integrity and diligence with you through Keller Williams Realty Group One at Lake Tahoe.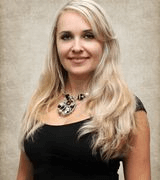 Olga is a real estate professional that specializes in a Buyer's Agent, Listing Agent, Relocation, Consulting, and Property Management. Her international experience and knowledge of different cultures help her relate to culturally diverse clientele. Using a wide range of knowledge about the real estate market along with her strong negotiation skills, she takes pride in working closely with my valued clients. She is result oriented professional that looks to balance aggressive strategies, market knowledge and negotiating expertise with a high level of integrity to satisfy each of my clients and customers. When it comes to real estate, she ensures that the process and the transition are smooth and enjoyable. She takes time to explain to her clients so that they fully understand each phase of the transaction. Through the timeframe of the transaction, she will keep you informed of developments that come up. Having sold many properties in the region, she will be able to have local information that is beneficial to first-time buyers and investors that need an insider's call.
Kendra has 13 years of experience as broker, salesperson, realtor, and e-Pro. She specializes as a Buyer's Agent, Listing Agent, Relocation, and Short-Sale. Kendra helps ensure that the real estate market pays dividends to work with a skilled real estate professional that respects and trusts you. Whether it's for first-time buyers or you're looking to buy your dream home, she is sure to close the deal. Kendra is known for getting the best price possible on the market. Additionally, if you are looking to buying or selling an investment property then she knows how to get the job done. Her commitment to giving you a hassle free and successful transaction. Her goal is to have you refer her to all your family, associates, and friends. She measures success, not by awards and achievements but how satisfied her customers are. In order to get the job done, she uses the latest in technology, communication tools, business strategies and market research. If you are doubt, you can always ask her your doubts or real estate advice and even if she is in doubt, she will ensure that you get your answer. She has a keen ear to listen to questions and an eye focused on getting the best property and giving you the best solution.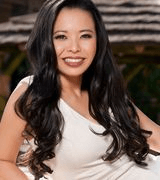 Sandy is experienced 12 years as an Attorney, Broker Salesman, and Real Estate. She specializes as a Buyer's Agent, Listing Agent, Foreclosure, Short-Sale and a Landlord. With over a decade of real estate experience, Sandy is recognized for her work all over the Las Vegas valley. For her work, she was named as the Top 40 Realtors under 40 in  2013, 2014, and 2015 and also Top Residential Realtors in March 2015 in Nevada. Also, she has earned an excellent reputation for customer service. Together with her team, she provides many benefits to her clients. This means that she helps with using technology and getting maximum exposure to client's properties. Also, the back office support staff enables the team to provide a smooth transaction for listings and the escrow process.
When it comes to work, she is passionate and well respected and proves her ability time and again to deliver projects. Her clients get the best of customer service and care and this is self-driven through her energy, enthusiasm, and commitment. Sandy leverages technology and traditional channels to ensure that she gets the right marketing exposure. This is communicated on a timely basis to the sellers when it comes to marketing and sales information. She enjoys helping young families find their dream homes. Her background allows her to think strategically and provide disciplined advice so that her clients can achieve their goals. It is through her experience that she provides success in negotiating offers so that closures happen in a quick manner. Get a series of offers that includes service that you need during the listing of your home. Sandy can help you get interior designers, contractors, attorneys and home inspectors to ensure that your home looks presentable. A few additions here and a layer of paint could make a world of a difference when it comes to the sale of your home.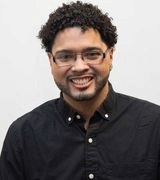 Darryl is a realtor with three years experience in GREEN and ABR. His specialties include Buyer's Agent, Listing Agent, Relocation, and Consulting. He loves his work and his passion drives him to meet higher goals. Darryl works with the Heather Mongie team from Signature Real Estate Group. They service the Las Vegas Valley and they are readily available to answer queries about the market tendencies and review its competitive edge. When the market is competitive, you know that you need an experienced agent that can respond to all your real estate needs. His services are beyond the closing of the sale and he prefers to give his client a wealth of resources and work with the preferred vendor list that all buyers and sellers receive. Selling homes are based on the client's interests from 1 bedroom condos to luxury homes. He does whatever it takes to get the job done. From making your home come onto the market, scalable and then sold to make sure that the home is within reach to prospective buyers, Daryl caters to all.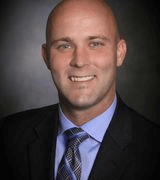 Craig is a realtor that specializes in a Buyer's Agent, Listing Agent, Relocation and Property Management. He worked as an account executive for most of his life and loved maintaining relationships. It was around 2007 that he decided to start his own business and grew his business. Once he set the wheels rolling, he grew an account base of 400 accounts and became tough for one person to manage all the work and run the show. It was in 2013 that after negotiating and selling the company that he moved to Nevada. This was mainly because his wife's dream was to live in Las Vegas. Though he grew up in Ohio, he decided it was the time he moved from the blue-collar town of 25,000. Erica worked as an operations coordinator for Eastman Kodak when she lived in Columbus, Ohio. After setting his business and goals, he makes it a point to make sure that his customers get into homes that address their needs and ensure that it does not affect their finances.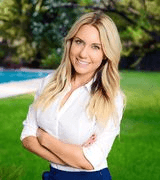 Amelia is a licensed realtor that specializes as a Buyer's Agent, Listing Agent, Relocation, and Consulting. She is self-driven and has exceptional customer service and a quick response time with a strong commitment to her community. This has earned her the distinct reputation of being the go-to person when it comes to real estate. With a decade of real estate experience and her extensive background in leadership, design consulting, marketing, interior designing, and furnishing luxury homes. She knows everything about the local marketplace and has that familiarity to get the best possible price. Amelia represents her buyers and sellers in Las Vegas and combines her diverse experience, hard work and dedication to assisting others to provide the best results. Additionally, she holds a Bachelor of Arts degree from Arizona State University. When Amelia is not working, she spends time participating in community outreach programs and loves dogs. Connect with Amelia if you are looking for a realtor with great knowledge of her surroundings and able to complete her work in a timely manner.
If you are looking for a home, then you should consider a home warranty. Don't forget to get your free quote by providing your zip code and email. Also, you would have to go through your finances and figure out the right mortgage plan. When you do so, it can be a tedious task to punch out all the numbers and worry if the figures are not matching what you would have to shell out. This could be worrisome to first time home buyers and to experienced buyers that need to ascertain the cost breakup. With the interactive mortgage calculator, you can get all these details for free in a matter of minutes. Here you can figure out if the interest rate is way too high and you can also review where you stand in terms of payments by reviewing the timeline. These realtors are sure to help you find the best property in the market in Nevada.