Top Real Estate Agents In San Diego
PUBLISHED: December 28, 2017
•
6 MINS READ
San Diego or America's Finest City has some of the most beautiful beaches in the U.S. It is the 8th largest city in the nation and has perfect weather, friendly people and laid-back people in the nation. The city is known for the famous San Diego Zoo, artist studios, art galleries, museums, and gardens. San Diego has been ranked as one of the top most searched places for real estate in the past.
Top 15 San Diego Real Estate Agents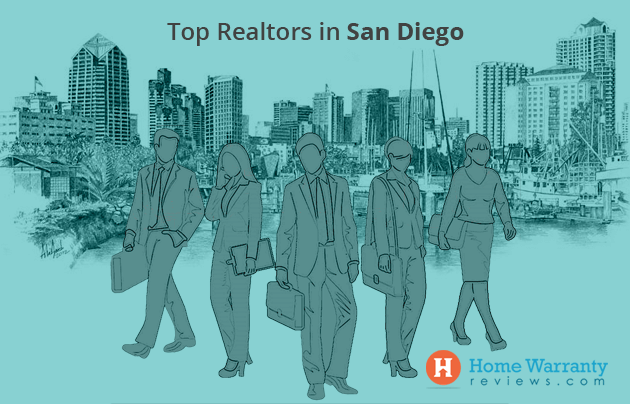 We are all aware that contacting a real estate agent is a crucial part of any real estate transaction. Realtors not only help buyers find a home to suit their needs and sellers find buyers for their homes, they also assist their clients throughout the process. They educated their clients about the upcoming areas, the best time to buy and sell, and negotiate on their behalf in order to get the best deal out there. San Diego has more than 13,000 real estate agents in San Diego. The more skilled the realtor is, the better the quality of the transaction. Sometimes real estate deals can be tricky and only an experienced realtor can smoothly maneuver their way out of the situation. Before contacting a realtor, it is important to know who are the best ones that are available out there. Here are some of the top most real estate agents and real estate companies in San Diego.
Dean Aguilar's specialties are buyer's agent, listing agent, short-sale, and foreclosure.
Experience: 18 years
Areas of expertise: Chula Vista and San Diego
Dean Aguilar is a realtor and owner of The Dean Aguilar Group which is a well-known team for its high-performance in real estate in San Diego. The group has over 46 years of family history in the city. It comprises of agents who have been born and raised in San Diego county, from the North County's scenic hills and beautiful beaches to the South Bay's cultural diversity. The group knows the county and wants to use their knowledge of the place to help their clients.
Dean Aguilar very well knows that when it comes to real estate, experience matters, and he has nearly 2 decades of experience in the field. His strategic approach is to aggressively market properties which are a proven method of success to help clients to buy their new dream homes while they are protected by the sales of their current homes. He has created a system for buyers that gives them access to view properties in real-time, as and when they come on market. Dean's unique ability to understand and appreciate his clients real estate goals has earned him the respect of his clients and colleagues. He is honest and fair in his transactions and has a distinct quality of following up. The Dean Aguilar Group provides strong support to their clients by making their listings stand out, ensuring honest inspections and smooth settlements.
Dean has received numerous awards and accolades during his career as a realtor. He has been recognized as the #1 Military Relocation Specialist for San Diego for the years 2012 to 2014. He has been recognized as the #1 Luxury Marketing Specialist by Realtor magazine in 2013. He has also received the #1 Customer Satisfaction Award by BBB for the years 2012 to 2014. Dean has also been featured on the television show House Hunters for his expertise in real estate.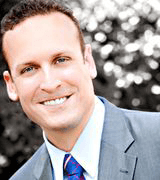 Kurt Wannebo's specialties are buyer's agent, listing agent, consulting, short-sale, property management, and landlord. He's good with both luxury real estate as well as traditional real estate.
Experience: 14 years
Areas of expertise: San Diego
Kurt who is popularly known as "Broker Kurt", is the CEO and Broker for San Diego Real Estate & Investments. He founded his own company in 2005 and soon became one of the consistent top 10 real estate agents throughout San Diego County. He along with his team close and sell hundreds of homes every year. He has received numerous online testimonials from his clients along with 5-star ratings on multiple websites where his clients have talked about the fantastic experience of receiving services from his team. He was named on the list of Wall Street Journal's Top 250 Agent list in the nation for the years 2013 and 2014. He was also ranked #1 in San Diego for Agent Team transactions for 2013 and 2014. In addition to these achievements, he was also nominated for the cover of Top Agent Magazine in 2014. He has sold over 800 properties in his career so far and he also maintains an almost 100% sales price ratio. His team of agents comprises of marketing staff, administration staff, buyer specialists, and seller specialists.
Broker Kurt is regularly interviewed by many news publications and has also appeared on TV shows for his expert opinions on the real estate market. The San Diego Union Tribune commonly seeks his opinions on the industry. He is featured on the monthly real estate elite on the Craig Sewing American Dream TV show and participates in monthly radio shows and webcasts. He has also been interviewed by global real estate trainers. Through his career, Kurt has also traveled around the country and trained other real estate agents and gives talks at seminars that have the presence of nearly 3,000 agents.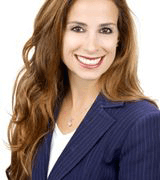 Melissa Tucci's specialties are buyer's agent, listing agent, short-sale, and foreclosure.
Experience: 20 years
Areas of expertise: San Diego
Melissa is known for her personalized service that is blended with knowledge, professionalism, and enthusiasm. She has sold over $95 million worth of property this year. She sold 165 transactions in 2016 and 2015. She has an excellent track record of sales in her career. She is proficient in BPO's (broker price opinions), short-sales, REO bank properties and FHA and VA programs as well as conventional loans for buyers.
Melissa makes sure to keep her clients at ease all through the process of the transactions. She is quick, efficient, and extremely responsive. Whether it is a call, email or a text, irrespective of the timing, Melissa makes sure to respond to her clients quickly. She is dedicated towards her clients, work, and career. She has a creative approach to sell her homes and this is a quality that is admired by her clients.
Melissa has won plenty of awards and recognitions in the real estate industry. Some of them include:
#1 Ranked Nationwide and #2 Ranked Worldwide

Member of Preferred Agent Club of Century 21 Corporate

Top 1% of Century 21

Top Producing Agent/Broker at Century 21 All Service (including #1 for Top Listing Agent)

#1 for Top Closed Transactions consistently for months

#1 for Top Sales Agent

#3 Agent of all of Century 21 in Southern California and Hawaii for the year 2006

#1 in Southern California for the years 2007, 2012, and 2013

#5 in the World in 2013

#1 in Southern California for all Century 21 Agents for the years 2008, 2009, and 2013

5-star Real Estate Agent in San Diego Magazine for 5 years in a row (2010-2015)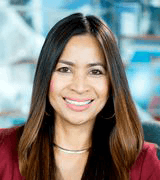 Hedda's specialties are buyer's agent, listing agent, short-sale, and relocation.
Experience: 11 years
Areas of expertise: San Diego, Bonita, Coronado, La Jolla, La Mesa, Chula Vista, Escondido, Lemon Grove, and Spring Valley.
Hedda is a Palisade realtor who has immense experience in buying and selling all through the San Diego County. She has negotiated traditional sales, short-sales and, REO's. Hedda realizes the importance of each of her clients and is aware of the difference she can make in their lives. When it comes to buyers, Hedda works endlessly to find a home that meets her client's' desires and get it for the lowest price possible. She helps her sellers find the biggest opportunity for profit.
Hedda knows the San Diego neighborhood like the back of her hand. She is up to date with the market and understands the art of negotiation. Her clients never fail to mention how happy they are when they save thousands of dollars at the time of closing the deal. She is highly focused on client satisfaction. For her, business is about satisfying her clients and she isn't happy until that goal is met. She has vast experience that she uses to assist her clients with any real estate need that they have. Hedda loves open communication, she is willing to listen to her clients' needs before they clearly define the objectives of the transaction. She effectively communicates with her clients and gives them updates from time to time.
Hedda is an active member of the San Diego Association of Realtors, the National Association of Realtors, California Association of Realtors, and San Diego Multiple Listing Services. She has also been recognized as:
Zillow Agent Advisory Board Member from 2015 to present

Wall Street Journal Market Watch Contributor for 2015

Trulia Agent Advisory Board Member 2014-2015

Best Trulia Top Agent Award 2014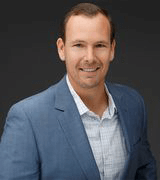 Chad Dannecker's specialties are buyer's agent, listing agent, relocation, and property management.
Experience: 16 years
Areas of expertise: San Diego, Coronado
Chad is a proud native of San Diego. He began his career in real estate in 2002. Chad believes that success has always meant doing his absolute best in everything. His "never give up" attitude along with his determination and work ethic has made him one of the best in the San Diego real estate market. His prime goal is to offer his clients the best services in the industry.
Chad carries out his transactions with high ethics. He aims to create long-lasting relationships his clients. Chad attributes his success to his qualities like market expertise, evoking trust amongst his clients, aggressive negotiating skills.
Chad is supported by a team of talented and skilled agents who share Chad's levels of dedication towards their clients. Every step of the process is carried out with utmost professionalism and care, including the photography and videos use. Chad and his team provide their clients with a streamlined and stress-free experience that meets their respective needs. He uses innovative marketing strategies, constant contact, and most importantly he delivers the results that he promises his clients with.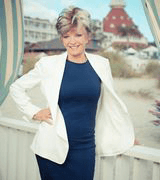 Ruth Pugh's specialties are buyer's agent, listing agent, property management, short-sale, and general contracting.
Experience: 28 years
Areas of expertise: San Diego, Coronado, Chula Vista, Jamul, Lemon Grove, La Mesa, and La Jolla.
Ruth has been helping residents in San Diego buy and sell homes since more than 25 years. She is an authority on area real estate and has sold over 10,000 homes in her career.
Ruth was raised by her single father who encouraged her to perform beyond expectations ever since she was little. Once she grew up, she realized that she had the qualities of an entrepreneur instilled into her being. She assembled a team of result-oriented agents whose professionalism and dedicated support are directed towards delivering Ruth's standard of world-class service.
Ruth is known for her limitless energy, determination, and warmth that makes her a great leader. Her optimistic outlook and attitude to get things done eliminate the concept of a down market for her. Her company RPG & Co. provides its services to international clients who are looking for a home as well.
Ruth has won many awards to recognize her unrivaled services in the real estate industry. She was named the #1 Realtor in the world by the world's most internationally recognized real estate brand. Recently, Ruth has collaborated with Teles Properties which has been acknowledged as the fastest growing real estate firm in California.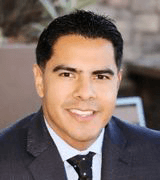 Leo Gonzalez' specialties are buyer's agent, listing agent, short-sale, foreclosure, landlord, and property management.
Experience: 12 years
Areas of expertise: San Diego
Leo has lived in San Diego for the past 28 years. He knows the area. His goal is to give his clients a positive real estate experience whether it is buying or selling. He counsels his clients to understand their needs and makes them aware of the other options that are available to them. Leo guides his clients through every step of the process and educates them about the current status of the market. Whether it is buying a first home with a VA loan or looking for a retirement home, he is the one to consult.
Leo is an expert negotiator and knows how to find a way even in complex situations. He is honest, patient, reliable, helpful, and always accessible to his clients. Leo is flexible and makes sure to accommodate clients at an hour that is convenient to them in their business schedules. He has a fantastic team that is extremely supportive and share his views towards client service.
Leo has been awarded as a Five Star Real Estate Agent by the San Diego Magazine for 7 years consecutively (2010-2017). He is a Top 1% realtor in San Diego County.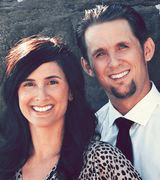 Eugenia and Carl's specializes as a buyer's agent, listing agent, seller's agent, and as a relocation specialist.
Experience: 16 years
Areas of expertise: San Diego, La Jolla, and Del Mar.
Eugenia Garcia & Jeff Carlson are two agents who work hand-in-hand and complement each other's work to make it the total package. Eugenia and Jeff are not only business partners but are husband and wife as well. They are a team of dedicated agents who provide first-class services and effective strategies to their clients to ensure a stress-free experience.
Eugenia and Jeff are an efficient duo. Eugenia Garcia is the sales agent who handles all activities related to educating clients about the market conditions, marketing properties for sellers, identifying properties for buyers, and negotiating contracts that are statistically confirmed to favor their clients. On the other hand, Jeff Clarkson is a Closing Agent. He ensures that the sellers and buyers are compliant with their contracts, negotiates repairs, investigates property conditions, and also works with lenders to ensure that their clients' transactions get closed as per schedule.
As natives to San Diego, Eugenia and Jeff have rare insights into the local real estate market. Their background in marketing, advertising, construction, and finance provide them with the skills to excel where others make do. The team works endlessly to meet their clients' expectations and real estate needs. Their innovative strategies combined with their experience gives them an edge over other realtors.
Eugenia loves her work and enhances her commitment to her clients and draws successful outcomes. She has been listed among the Top 100, San Diego County (from approximately 25,000 realtors)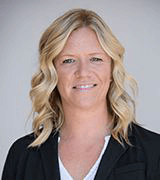 Janicke Swanson's specialties are buyer's agent, listing agent, property management, first-time buyer's specialist, coastal properties, luxury properties, Carmel Valley specialist
Experience: 14 years
Areas of expertise: San Diego, La Jolla, Del Mar, Poway, and Solana Beach.
Janicke Swanson attended the University of Western Australia from where she graduated with a Bachelor's in Business and Marketing. She believes in taking leverage of the latest technology to market and advertise her homes. She uses HD photography, social media, and virtual tours to make sure her sellers know that their home has received the best exposure possible.
Janicke heads Janicke Swanson & Associates. The group has closed more than $86 million dollars in sales and the team is set to achieve $30 million years for this year.
The team approach overpowers the individual agent as they work tirelessly to deliver excellent results to their clients. Janicke works with the BHHS' relocation team, as she is a Certified Relocation Specialist, and helps corporate clients that are new to the area adjust to their new surroundings. Janicke being a native of Norway understands how burdensome the process can be for her clients and makes sure to take extra care to help them out with their needs. Janicke's services for buyers doesn't end at helping them find the right home. She runs the extra mile and gives them information about the neighborhood, schools, and anything else that the family needs to feel comfortable in their new community.
Janicke Swanson has been awarded as a Five Star Real Estate Agent by the San Diego Magazine – a group that represents less than 3% of real estate agents in the city. Her magnificent productions have also earned her the Chairman's Circle Award, making her rank among the Top 2% of all BHHS agents in the nation. Janicke's team has been awarded the coveted Chairman's Circle Platinum Award, representing the Top 1% of the more 42,000 Berkshire Hathaway HomeServices agents nationwide. The team is also ranked #14 and #25 for production in 2016 out of all Berkshire Hathaway HomeServices in San Diego.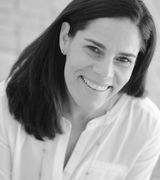 Anne Schreiber's specialties are buyer's agent, listing agent, relocation, and consulting.
Experience: 5 years
Areas of expertise: San Diego, Poway, Escondido, Oceanside, and Rancho Santa Fe.
Anne Schreiber is committed to delivering excellent services. She has a B.A. in Sociology and an M.A. in teaching. She is an expert with school districts and is a board member for the Del Sur Education Foundation. Her past experience, education, negotiation and communication skills, success in business, unrelenting drive for results and absolute passion to help is evident throughout her life and career.
Anne is a native of San Diego. She worked as a Kindergarten teacher and even a fitness instructor before starting her career in real estate. Anne has scaled heights very quickly as a realtor. Her excellence in the real estate industry has earned her the prestigious 'International President's Premier' award for the year 2015 which puts her in the Top 1% internationally. Anne's confidence is infectious and she passes it on to her clients. She is patient, careful, steady and effective. Her knowledge of the process and the area evoke trust in her clients and put them at ease. She is genuine, honest, caring, and does everything in her power to make her clients happy. Anne ensures to explain each step of the process to her clients and keep them up to date at all times.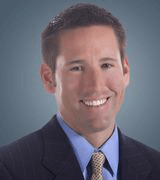 Noah Grassi's specialties are buyer's agent, listing agent, relocation, investment property, contingent sales, and property management.
Experience: 16 years
Areas of expertise: San Diego, especially the coastal corridor.
Noah has been a beach area resident since 2002 and owns a Pacific beach home. He is a local realtor at the RE/MAX Associates office in San Diego. Noah's goal is to give his clients the topmost experience of buying and selling a home. He is passionate about San Diego and enjoys being able to help others become a part of the paradise he lives in.
Noah has sold over 400 properties in San Diego and has extensive knowledge of the city. He prides himself in being an expert in the coastal corridor. His commitment, high standards of trust, effective negotiation skills are some qualities that his clients like about him. Noah focuses on the quality of care with which he carries out his client's transactions and does not concentrate on the number of clients that he has. His clients describe his as effective, honest, knowledgeable, cordial, and professional. He is extremely patient and answers all his clients' questions in depth and puts them at complete ease. Noah always keeps himself accessible via phone, email, and messages. He says, "when a client works with me, they get 24/7 access and assistance".
Noah's quality of client services has gotten him recognized by RE/MAX. Here are some of his milestones:
RE/MAX Platinum Club from 2013-2016

RE/MAX 100% Club from 2009-2012

RE/MAX Hall of Fame Member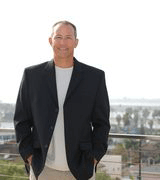 Max Folkers' specialties are buyer's agent, listing agent, short-sale,
Experience: 14 years
Areas of expertise: San Diego
Max Folkers is passionate about helping people find or sell their homes. His client-first philosophy complemented by other qualities like professional-integrity, in-depth knowledge about the community, market knowledge, effective negotiation skills, marketing savvy, and high-quality professional network make him a fantastic agent to work with. He always puts his clients before him and keeps himself accessible at all times. Max makes sure to effectively communicate with his clients, explains every step of the process to them, and makes sure to respond to them quickly. His client-first philosophy constantly pushes him to sharpen his skills and improve his methods of doing business.
Max is a Certified Distressed Property Expert (CDPE) and has a Short-sale and Foreclosure Resource Certification. Max truly lives up to his philosophy, he has been voted "5 Star" for customer satisfaction. He and his team have been listed among the Top 1% of Realtors in production since 2009.
Max attended college at the US Naval Academy, he then left San Diego and became a helicopter pilot in the Navy. After working with the Navy for 9 years, he began working in tech sales for Acterna and General Electric. His experience in sales plays a role in the realtor that he has made himself today.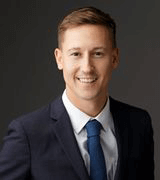 Mark Pattison's specialties are buyer's agent, listing agent, relocation, and consulting.  
Areas of expertise: San Diego
Mark Pattison offers a customized personal approach to each of his clients. He combines it with the newest technology to offer them the maximum options. He trains both his clients and agents to ensure that he provides the best customer service and experience.
Max and his team have made over 500 sales in the past 5 years. He has a wide variety of experience in certified buying and selling, new home construction, short-sales, REO/bank owned properties, single and multiple family homes, relocation, land development, and investment specialist. Max is extremely choosy about who he has on his team, he himself selects every new addition to the team.
Max is a 5 Star Zillow Premier Agent. He imparts his client experience through creativity, technology, and by listening to his clients' needs. He promises to provide his clients with the support and guidance that they need throughout the process.
Max was born and brought up in Seattle, he relocated to San Diego in 2013. Being someone who relocated to Chicago and then Southern California, he understands what it's like to move to a home in an unfamiliar place. He not only understands the consequences of not finding the right home but also the importance of not finding the right schools, neighborhood to suit one's lifestyle, and employment. Being an expert in relocation, he educates his clients about the different neighborhoods and helps them find the perfect home.
Max uses a team approach to provide his buyers and sellers with superior results. He leads the team and works directly with clients to help with their purchase or sale. The team's goal is to provide their clients with the best real estate experience ever and they have what it takes to achieve that.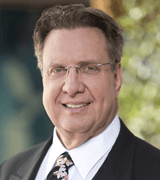 Gregg Neuman's specialties are buyer's agent, listing agent, short-sale, REO, and property management.
Experience: 37 years
Areas of expertise: San Diego and La Jolla.
Gergg Neuman is the #1 agent for number of homes sold from 1992 to 2016 in all of San Diego. He has sold over 5,700 properties till date. He is the broker and owner of Neuman & Neuman. The team is known to deliver first-class services that revolve around their clients. Gregg is the driving force behind his team, powering them with his vision and innovative ideas. He strives not only to meet his client's expectations but also surpass them. The team is open to communication with them at all times and is quick to respond. The level of professionalism, market knowledge, marketing efforts used prove the reliability of the team. They are equipped with the best tools and resources that ensure that their client's experience is smooth and positive.
The Neuman & Neuman Team comprises of dedicated buyer specialists, a highly detailed transaction coordinator, a client-focused listing coordinator, the Fine Homes Division, a courier, and a full-fledged marketing team with a marketing director, web developers, and professional designers. The entire team works in-sync with one core motive in mind – the client's interests.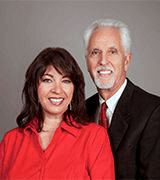 Sara Driscoll's specialties include buyer's agent, listing agent, short-sale, and notary.
Experience: 34 years
Areas of expertise: San Diego, Poway, and Escondido.
Sara is the Broker Associate at Sara Driscoll & Daryl Petsch. Sara and Daryl relocated to San Diego from Denver 26 years ago. They only had one acquaintance in the city, who was a realtor, which made their client base zero. Today they have sold over 1,100 homes and each transaction has given them deeper insights into the real estate realm. Sara and Daryl measure their success in terms of how pleased their clients are with the results of the transaction and from their first interaction to the closing and beyond.
Sara & Daryl always service their clients like they are the only clients they have. This quality has been instilled into them from the time when they first moved to the city and is evident in their service till date. The responsiveness and attention with which they interact with their clients have drawn them repeat clients and referrals that total up to 68% today. They analyze the market situation and provide effective solutions to any problems that may arise during the course of the transaction.
Sara and her team go beyond what just buying and selling homes. They help their clients add value to the quality of their lives. The team is up to date with the trends in the real estate market of San Diego.
Working with a skilled realtor makes a huge difference when dealing with real estate. The ease of the transaction process, experience, price, etc can be influenced by the real estate agent involved. Similarly, having a home warranty policy can give sellers an advantage over homes that do not have one. Buyers trust that the systems and appliances are better maintained in homes that are covered by a home warranty policy. If the home is not covered under one, it would be a good idea to buy a home warranty along with the home and save on additional expenses (mortgages take up a percentage of monthly expenses). It is advisable to use a mortgage calculator to know how much your monthly mortgage payments would amount to. If you are interested in buying or selling a home in San Diego, go get a free home warranty quote on HomeWarrantyReviews.com.