Top Real Estate Agents In Vancouver
PUBLISHED: December 14, 2017
•
6 MINS READ
Finding the right home can be a challenge for first home buyers and those that are looking to move in a hurry. At times, if you are moving to a new city and need expert advice of the market trends then a realtor is just what you need. Real estate agents are a dime a dozen and they will ensure that all the paperwork and mortgage calculations are explained to you well in advance. If there is one person that will see you through and help you buy your first home, then you need to connect with a realtor. Everything from pricing, market valuation, documentation, viewing and legal possession will be seen to by a reputed realtor. This blog lists some of the top real estate agents in Vancouver.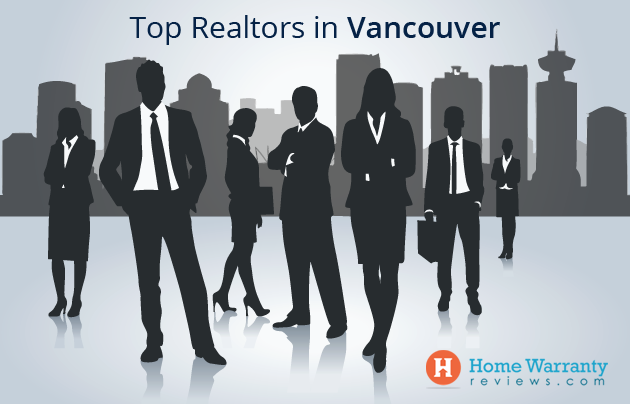 With the right property consultant, he will request you to disclose all documents, photograph your house and put it on the market. There are times, they would suggest that a coat of paint or a few touch-ups would go a long way in finding a new client. Therefore, in Vancouver it would be ideal to get all the tips, tricks and gain knowledge from a respectable realtor that has successfully sold homes, offices and land in quick succession. Given that you may have limited knowledge of the market, a realtor would be the go-to person for anything with respect to properties and documentation.
The better you know the market, you can pick up land parcels or your home for a steal. Once all the specifications are detailed, your realtor can show you around and help you get a sense of how the market is performing and whether you should buy or sell or hold property. The best part is apart from the commission, most of the documentation, lawyer fees and open houses are not charged to you. When the time comes and the right property or buyer shows up, all you have to do is simply sign on the dotted line.

Real estate can be quite fascinating as you tend to look for a good bargain, find a place of your own and make a statement with your first purchase. A property deal is simply not only about buying houses but getting to know your neighbors, schools, shopping and recreational places that you are most likely to visit.
Vancouver is full of history. Established in 1825, Fort Vancouver was the fur trading post and provisional center. It was incorporated in 1857 and named after a British explorer, Captain George Vancouver.The city of Vancouver has a population of close to 2 million occupants and is the 4th largest city in the state of Washington. You can enjoy its beauty and its summers at Clark County, the prune capital of the world. Portland International Airport is the main airport of the region and located 15 minutes away from the city.

Here is a list of the top real estate agents in Vancouver. A realtor is known primarily for his knowledge of the market, the number of properties he deals with and how quickly they can close a scale with relative ease. Additionally, they can prove to be a bonus if they can help you financially understand your position and determine your credit scores that make you are eligible for mortgages and other loans.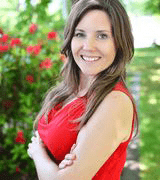 Having sold homes in Clark County and all across Vancouver in Washington for over 18 years, Theresa provides her clients with great customer service. She has built her business with past clients and their referrals. In time, her clients have come back to her as she has been successful in closing several deals and ensuring she puts all her effort in completing the sale. She is dedicated to serving the needs of each and every one of her clients and this is due to her care to satisfy all the needs of her customers.
Theresa reasons, listens well and is quick to understand her clients needs and preferences. Moreover, she is quick to respond to requests. She looks at providing a complete plan and successfully executing her work within a short span. Honesty, integrity are her primary virtues that drives her in motivating and getting the best of every member of the team. The best part is that she is told exactly what to work on and you are sure to except your work complete within the set deadline. From reviewing all your questions, taking time to travel long distances and communicating constantly so that the buyer understands what all stages of the deal. One recommendation explains, "She knows the area, the good, the bad and the best to move on. She is a consummate professional and an absolute pleasure to work with."
Some of her credentials include the sale of over $50,000,000 and being in the Top 10% of Realtors in Clark County. She is a Certified Residential Specialist and an Accredited Buyers Representative. Additionally, she has taken on the responsibility of being a Member of National Association of Realtors, Member of Clark County Association of Realtors Professional Standards Committee, Chair member of Keller Williams Culture Committee,Chair member of Keller Williams Leadership Council.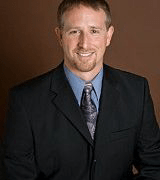 Real Estate is the main goal for Pete Cansler who specialises in Vancouver and Portland homes. He takes particular attention to making your purchase or sale as comfortable as possible. He does this by providing you with all the details with a limited interference and ensures that all the details are done within minutes. He suggests, "If you are someone who is looking to sell your home, I want to make sure that your home is given all of the attention it needs to be promoted for the highest value possible in our marketplace.  If you are looking to buy a home, I will make sure that I do everything I can to give you the tools needed to help you find your dream home." Pete makes it a point not to short sell your home and make his margin but to ensure that you can understand when it is the best time to go ahead with the transaction.

What makes Pete different is that he knows everything about these two area – Vancouver and Portland. This makes him have all the knowledge about everything that goes on the area in terms of property valuation, expenses and valuation in the regions. This makes him an expert in legal opinions and documentations that are rarely found amongst others in the field. He also works with real estate in the areas of Ridgefield, Battle Ground, Camas, and Gresham. Being result oriented, he is sure to give you the guidance and support that is needed throughout the entire buying or selling experience.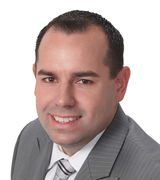 Nathan Cano surrounds himself with bright and productive people with a diverse skill set. This makes him stand out from the crowd in terms of his collective knowledge and his efforts to make a difference. He believes in a team effort and dwells on a high level of service in assisting clients with real estate transactions. Nathan Cano has seized upon this opportunity to form Cano Real Estate in 2003. He wanted to break away from the ordinary and large corporate franchises to better serve the needs of local clients. At this brokerage firm, they take time to listen and record everything that the individual buyer needs. They review the available properties, find the best matches, work with other realtors and provide you with the most accurate information. For buyers the brokerage is free and they only accompany you to visit the properties and understand specific advantages with potential problems which usually go unnoticed.
Selling your home can be difficult, stressful and tough on your own. Especially in these markets, it can be frustrating to make a sale unless you sell your property at the best time frame and at a fair price. This is where Nathan can help you assess your property, get a reasonable price for your home and get the best structure of getting all the property records in order. Investing in short sales and foreclosures will benefit you when the markets are down. Having sold hundreds of properties Nathan knows what it takes to make you profitable and own your dream home.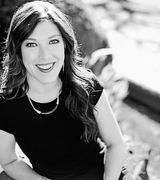 Amy Asivido is among the top 1% for Clark County and helps buyers meet sellers effortlessly in the Vancouver and Portland Metros. Though she was raised in Portland, Oregon, she moved to Vancouver, Washington in 1998. Since she was an investor in real estate, sales had come to her naturally. Stepping into real estate was no biggie as she learnt the profession fast.

Amy has a ton of energy, treats people with care and respect and is there for you in an instant. In terms of negotiation, she is top notch and excels at listing, marketing and selling. She has enrolled and continues to be a part of the leadership at Keller Williams Realty. She has a team that all have a 5 star ranking in terms of reviews. Her focus is listing and her colleagues, Lynnette May, Rebecca Frate, Courtney Brown, Lisa Peterson & Rebecca Dunn work as buyer agents. Her team cares deeply for all their clients, see to it that all documents are in place to close the sale and give their customers the personalised attention they need to finalize on a deal. To Amy and her team, customer service is the most important facet.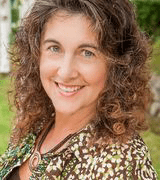 Sharon Farra is a full-time residential realtor since 1989 in the SW Washington. She is well equipped with knowledge of the present day scenario of things in the real estate world. In a year she closes over fifty transactions each year. She sells all kinds of homes from home with acreage, vacant plots and acreage lots and helps people build custom homes. Sharon is one of the few agents that provide low or zero down financing options to first time home buyers.
Being a listing agent, she has a marketing plan that is custom designed for every home that she has represented.Sharon provides a range of services which include pricing, staging, photography, virtual tours, realtor tours, open houses, print advertising, and local, regional, national, and international exposure. Also, she has a set of lawyers, an attorney, contractor, or lender if the need arises and you require their services. In terms of being a selling agent, she has a successful approach in selecting the right homes to inspectors and contractors. This helps in bringing you prospective buyers through online direct searches, research and background info on properties, and personal tours of homes.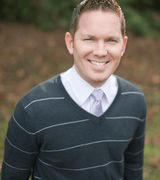 Terry prides himself in bringing the best to his clients in terms of knowledge, staying current in terms of real estate market changes and providing customers with important trends. He values information as it is prime in allowing him to help hundreds of customers. He is the President of the Clark County Association of Realtors. Terry is recognised as the Top 30 Agents Under 30 in the National Realtor Magazine and has generate over $100 million in sales and production over the last 13 years. As a person that has strived to perfection, Terry is committed to excellence and provide professional, results-driven service. Ethics is the foundation and a standard that he establishes in his organisation and he drives a lot of satisfaction to help buy or sell homes. In terms of service, being there for his clients is key and availability is everything. He continues to be the go-to person even for real estate consultants that work along with him.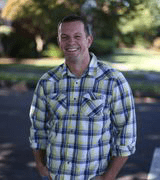 Ryan LaPointe looks to assist his clients with property sales and ownership across all of Vancouver. From purchasing, sales, listing of residential and commercial properties investment or ownership, Ryan's personal touch will go a long way in ensuring that you complete your sale. For those looking for an agent with personal attention and expert knowledge in the area, Ryan is the best person to get your property settled in. Ryan has sold the most number of homes in the downtown market for the fifth year in a row and his goal is to connect people and provide the right amount of enrichment to the downtown Vancouver region.
Ryan knows how to determine the right property for you within your price range. He knows how to get the right price through his firm negotiation skills. When it comes to selling a property, he works in such a way that he does not look to intrude into the seller's time. His view of property dealings is to ensure that you are updated on the property status and engages with you only when required and during the final stages. In this manner, Ryan knows how to communicate with investors, meets other realtors in his network and coordinates well to ensure that all the documentation is complete. He is a great negotiator and most sales transactions are worked on a price that is agreeable to both parties. This means that he helps get a bargain for his buyers and look to close at the best possible bid for his sellers.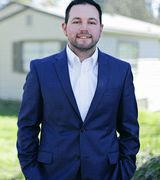 Haris has been a broker for 13 years as a Buyer's Agent, Listing Agent, Relocation, and a Short-Sale executive. Keller Williams in Clark County is the best real estate company in the region and Haris Realty is in the top 1%. Haris Realty Group was founded to provide a personalised real estate experience to clients that favor their services. 80% of the company executives are referral based and they work hard to ensure that their client's expectations are met.

Teams are set in place to understand the requirements of the buyers and sellers and they are equipped with the tools to assist in meeting these needs. With the use of the latest technology, teams provide advice and service to all the clients that sign up with them. In terms of meeting requirements, they help save buyers 2% as compared to the rest on RMLS. Haris's seller clients outperform the rest of the market by 15 days on average. This helps in achieving more than 98% of the listing price to stay ahead of the competition. This has helped Haris's clients rank at 16 in places like Alaska, Idaho, Oregon and Washington.

Haris Realty Group brings out the fastest turnaround time in terms of closing sales. Their dedicated group works around the clock to clear all queries, solve all issues related to documentation and financial capabilities. Their persistence makes them a well oiled machine ready to take on any property and complete the deal in record time.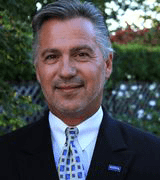 Shane Todd is a broker with 26 years of experience in the field of real estate. He is accredited with CCAR, BA, SRES, SFR and CDPE. His specialities include, Buyer's Agent, Listing Agent, Relocation and Short-Sale Expert. He suggests that real estate is not about just selling houses and land but is a lifestyle change for most people. There are times when people have to move away from familiar surroundings in search for jobs. This leads them to change their careers, cities and leave family and friends. Anxiety builds in this respect in terms of having to face the unknown. This can be difficult times for people that are starting afresh in new cities.
Shane is a Coldwell Banker Realtor and has time and again provided solutions to queries and made deals materialise. He works toward anticipating needs and providing solutions to pre-emptive offers. In terms of information, he provides clients with research, studies and gives them in-depth analysis from his experiences.

Real Estate Designations
Coldwell Banker International President's Circle (Top 3 %)

Coldwell Banker Global Luxury Home Division (Top 5%)

Relocation Certified Broker

Cartus, Weichert, Altair, Brookfield, MSI, Cornerstone, Vision

e-PRO

SRES – Senior Real Estate Specialist

ISS – Integrity Selling Specialist

CDPE – Certified Distress Property Expert

SFR – Short Sale and Foreclosure Resource Certification
Travis Newton is an experience real estate broker with over 14 years of experience under his belt. He specialises as a Buyer's Agent, Listing Agent,Relocation Expert, and Property Management Consultant. He is a third generation realtor and has been involved in real estate since he was a child. A stark believer of hard work, Travis has a keen eye, honest and strong listening skills. His hard work speaks for himself as he considers it his goal to see your deal from beginning to the final closure. He takes pride in his work and conducts several workshops and seminars for Coldwell Banker.

His objective is that you trust him as a lifelong friend and consultant to trust your property and requirements. This makes him work towards your goals and not simply for commission. Most business that he conducts is based on referrals and they trust him for providing them with his services. Additionally, he will work towards all your goals and give his undivided attention to make sure that your transactions come through. He ensures that regardless of the odds, the right realtor will make the process fun. This makes working with Travis a great experience and easy on the nerves of most clients.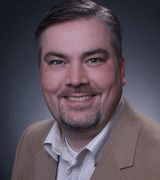 Byeloth is a full time realtor from Clark County for the last 10 years. Prior to this, he worked in the electronics retail chains for 15 years. This has helped him develop a good set of skills and most importantly customer service skills. He favors his clients and they are always his first priority. Byeloth chooses to work 7 days a week to make himself available at any time. This he does because he understands that most people work between 9am to 5pm on weekdays.

He is an Accredited Buyers Agent and enjoys explaining the process of buying and the pitfalls in short sales. His winning strategies make clients get the best deal every time. Byeloth ensures that he saves his buyers at least 1% more than the average agent through the negotiation process and allows all of his services to be free of charge. He specialises in move up home buyers, investors and first time home buyers.
He has sold 52 homes on his own in 2015 which is more than one home sold every week. Also, he ranked 55 out of all the 2048 brokers in Clark & Cowlitz County. In terms of sales he has helped people buy and sell to a tune of over 15 million in 2015. In 2014, he ranked 15 and won a Triple Gold Medal at the Keller Williams Realty for all individual brokers. His principal is to work hard, work smart for his clients and put them as the center of his focus.

He feels that half of his business comes from listing homes and finding buyers. This usually accounts for 20% of his time. He works hard for sellers by prospecting for buyers on a daily basis. As a e-PRO marketing expert, he keeps a strong edge on technology and markets his properties well on social media with his network of local realtors. His current median average marketing time frame for the past 18 months has been 16 days prior to receiving an offer.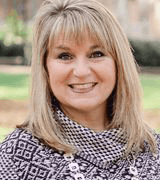 Starling is a Buyer's Agent, Listing Agent, Relocation agent, and Landlord for Luxury Homes and Condos. He has a passion for homes and had a decorative painting business for 15 years called Wallscapes and Starling Homes. She has lived in Oregon and Washington and this makes her the perfect resource for both sides of the river. She works with several other realtors that make a great team to fulfill all your needs. Incase a buyer is in need of a Mandarin speaking agent, then she can arrange for one.
She has always made great contacts for the buyer that looks to remodel or update their house before a purchase. Starling also loves to help with buyers searching for their new home. Her strong work ethic ensures that she does not quit until her work is complete. She specialises in the Camas and East Vancouver regions and has been among the top agents in the region. Her husband is a teacher and coach at the Camas School district for 14 years and she has gained from her experience over the years. Since 3 of her 4 children attend school in Camas and Union High, she has a good understanding of the region.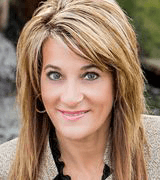 Donna is a managing broker in WA and Broker in OR for over 11 years. Her specialities include being a Buyer's Agent, Listing Agent in the Luxury, Residential, New and Community Pillar segments. She defines herself as the Camas Connection and the No. 1 Camas Sales Team in 2015 and 2016. What sets her apart is that she has a license for both Washington and Oregon. Donna can assist you if you are selling in Battleground, Ridgefield, Camas, Vancouver, Washougal or the Portland Metro area.

The Clark County WA has expanded in more regions and so is the Clackamas, Multnomah, Washington County areas are viable options and she can help narrow down your search. There are some amazing still photographs, drone and twilight shots done through video tours to help showcase over 800 properties on real estate portals. There are tools and resources that review transactions and ensures that all personal commitments are accounted for. So whether you are looking at investing for the first time or growing your investment portfolio, Donna can help you make informed decisions. She ensures that her work is based on TLC, which is trust, loyalty and commitment.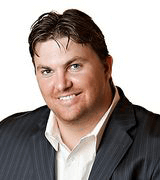 Mike specialises as a real estate professional for the last 14 years. He is a Buyer's Agent, Listing Agent and assists with Foreclosure and Short-Sale. In terms of making a financial decision, a home may be the single most important decision in your lifetime. He takes it as a long standing commitment to ensure that all your needs are satisfied. He works with making sure that Clark County is your best bet to invest handsomely whether its mix in land development or residential housing.
He ensures that he gives his personal attention to all his clients to ensure that they have an enjoyable experience. He also specialises in new constructions, foreclosures, short sales and Bank owned homes in the Southwest Washington region. He looks forward to provide a free market analysis and to sell your home in the shortest time frame. With 15 years of experience behind his belt, he aims to provide the best customer service as a licensed real estate professional. He advertises on the internet and reaches out to over 3500 agents nationally. He takes his work seriously and referrals play an important aspect in his work life.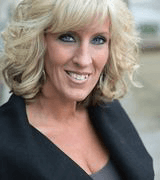 Dawn & Associates takes the top 1% at Keller Williams as a top priority. Everything in terms of negotiation, purchase and sale are done with total control and precision with Dawn. Her negotiating skills will help you in all respects in terms of purchase and sale wherein she brings a lot to the table. Dawn has a wealth of knowledge that helps him grow and succeed in everything he does. She uses this knowledge to the benefit of the clients and helps him build on helping the client transition. Dawn and his team have nearly 30 years of customer service and have proven themselves time and again with their results. Since they partner with Keller Williams, the No. 1 real estate firm they help their clients buy, invest and sell real estate better. This allows them to access to information which will help provide the best possible real estate services.

She provides personal and professional services for all real estate needs. This includes getting homes sold for the most money and the least amount of hassle. This helps you realise your dreams and purchase your home in a lesser time and get what you best desire. Keller Williams Realty gives you the information needed to stay ahead of the trends and to be competitive with industry leading curriculum and research resources. This helps his clients gain access to the best customer service in the country. Since Dawn has partners from different backgrounds, this in turn will help her to help those that look for their first, next and last homes at the earliest.
Vancouver is a developing city which is located in the state of Washington. It has beautiful summers and mild winters and what's better is that it short rains than most cities. Vancouver is considered the prune capital of the world and is home to Washington's oldest apple tree planted in 1857. So if you are looking at settling down in Vancouver, then you need to review your finances with a mortgage calculator. Using this mortgage calculator, you will be in a better position to decide if you can payments and if you have got a favorable mortgage plan. By this we mean that your interest does not eat into your savings and if you would be financial strong to make these payments.