Top Real Estate Agents In Miami
PUBLISHED: January 3, 2018
•
6 MINS READ
Miami has the most southerly major city across the whole of the US. Flowing through most of the city is the Miami River which is connected by a canal which bisects the city with Lake Okeechobee in the northwestern region. There are 27 independent municipalities in the Greater Miami region which are heavily populated. The city had its rise to fame with the elite buying into the fashionable Key Biscayne area. It is also well-known for its art deco nightclub district in South Beach which is regarded as the best in the world. In the city center, 70% of the population consists of Latinos and only 11.9% are non-Hispanic whites. Also, Miami has 59% of residents born outside the country and is first in the country.
If you are a first time visitor to Miami or a resident, there are several places to visit as you familiarise yourself with the city. There are a number of art museums in the Greater Miami region. Villa Vizcaya houses art which is owned and maintained by the Miami-Dade County. There are several universities in the city and the most prestigious of them all is the University of Miami at Coral Gables. Miami has several attractions dedicated to nature like the Everglades National Park and Grossman Hammock State Park. If you enjoy animals and sea life then the Crandon Park Zoo, Parrot Jungle and Sea Aquarium with its marine shows on Rickenbacker Causeway are a must-see.
Top 15 M

iami Real Estate Agents
Real estate is all about figuring out your finances and making a good buy. This could be your first buy, a place that you would spend for your entire lifetime or a quick investment. Miami has grown considerably as a place where businesses continue to prosper and tourists travel from different parts of the globe to experience it first hand. From houses, office spaces to luxury residential complexes, investing in Miami is has grown considerably. Real estate could be based on demand and supply. There is no shortage of properties in this region. But due to increase in the number of residential and influential people, the property prices continue to soar and remain among most wanted cities in Miami.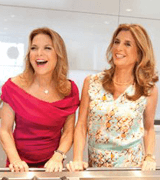 Jill Eber & Jill Hertzberg's specialties are buyer's agent, listing agent, relocation, and foreclosure.
Experience: 33 years
Areas of expertise: Miami, Miami Beach, North Miami Beach, Boca Raton, Boynton Beach, Hallandale, Fort Lauderdale, Hialeah, Hollywood, Homestead, Pembroke Pines, and Pompano Beach.
Jill Eber and Jill Hertzberg or The Jills have a record of selling luxury residences in the most reputable communities in South Florida. The Jills are known for their outstanding service and huge sales. They generated sales worth over $2.3 billion since 2005 and have earned the title of #1 Sales team in the United States by The Wall Street Journal for the years 2012 and 2013. For the year 2013, The Jills made over $552 million in closed sales volume. They have also ranked as the #1 Coldwell Banker team worldwide (out of 85,000 agents), for three consecutive years.
Both the Jills personalities complement each other. Apart from their names, they have similar goals and work ethics, they respect and trust each other. The Jills believe in providing their clients with high-level of service, and together they make it happen. They are two enthusiastic people who motivate and inspire each other, which makes working together fun for them. Their coordination and drive to excel has taken them a long way. Their clientele includes professional athletes, dignitaries, celebrities, musicians, politicians, and actors. They are extremely professional and this has given them a cut above other real estate teams in South Florida. Their vast experience in the industry has given them the opportunity to work with some of the most coveted buyers and sellers in the region.
The Jills' marketing program shows the regard that they have for traditional real estate practices. They use a unique blend of the latest real estate trends with traditional practices to make a transaction process seamless. Their continual effort to stay current reinforces the strength of their team.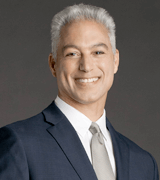 Nelson Gonzalez' specialties are buyer's agent, listing agent, and luxury homes.
Experience: 31 years
Areas of expertise: Miami, Miami Beach, and North Miami Beach.
Nelson Gonzalez is the Senior Vice President of EWM Realty International, a Miami real estate company and is a premier realtor in Miami Beach. He has sold over $1 billion in luxury real estate during his career. He is among the Top 5% of realtors in the nation. Nelson is hardworking and extremely dedicated towards his career.
Nelson has a background in architecture that gives him an eye to spot valuable features in every home that he lists/sells. His advanced knowledge and personalized approach has helped him develop long-lasting relations with his clients. He has high profile clientele that includes athletes, celebrities, and business leaders. Being a native of Miami, Nelson knows the ins and outs of the city and enjoys sharing this knowledge with others.
A humanitarian by nature, Nelson commits time and effort to support the city of Miami Beach. He is a member of the Miami Beach Police League (PAL) and participates in activities that help prevent crime, create awareness about crime, and help the less fortunate families in the city.
Nelson has been featured in numerous media for his expert knowledge on Miami's real estate market. He has been quoted in The Wall Street Journal, Bloomberg, NY Post, Businessweek, Los Angeles Time, Daily Business Review, The Miami Herald, The Real Deal, South Florida Business Journal, Curbed Miami and numerous other publications. He is also an expert at closing high-end deals.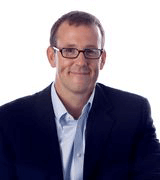 Riley Smith's specialties are buyer's agent, listing agent, relocation, and property management.
Experience: 18 years
Areas of expertise: Miami
Riley is one of South Florida's most respected agents. His business approach in real estate has gained him over $350 million in sales. The approach he uses is built on statistics and for this reason he is called the 'numbers guy' by his colleagues. He keenly observes the market to equip himself with the latest trends and help his clients make informed and confident decisions. Riley's reputation for making difficult deals work out makes him the point that interacts with all parties to ensure the successful closing of a deal. He is passionate, professional and extremely knowledgeable about the real estate market. Riley seamlessly finds his clients a smooth path to close their deals.
Riley was born and raised in Coconut Grove, Florida, and currently still resides in the same area. He joined EWM Realtors in 2002, an affiliate of Berkshire Hathaway and the premier real estate brokerage firm in South Florida for luxury homes. Riley has real estate blogs on Coconut Grove, Coral Gables, Brickell, and Key Biscayne that he often updates to give out information about the hyper-local market to people all around the globe. Through his website, he provides international exposure to his listings. He heads a team called The Riley Smith Group. The team consists of specialized agents who offer high standards of customer service and expertise. In the past 7 years, the group has grown by 50% on a yearly basis.
Riley enjoys giving back to the community, he volunteers at numerous organizations and is currently is a part of the Board of Directors of Thelma Gibson Health Initiative in Coconut Grove. The initiative provides help to the underserved population in healthcare and psychological services. He is also on the Board of Directors at Act 4 Me, and was on the Board of Directors for The Barnacle Society and AMI Kids South as well.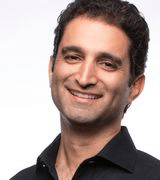 Sep Niakan's specialties include buyer's agent, listing agent, relocation, and property management.
Experience: 14 years
Areas of expertise: Miami and Miami Beach.
Sep Niakan is the Managing Broker of HB Roswell Realty, a real estate agency in Miami. He provides his clients with information and resources and helps them make wise decisions that get the best outcomes in real estate. Sep's business has been built on long-term relationships and not individual transactions. He has the experience of selling hundreds of properties in Miami and has produced over $100 million in sales. Sep gets most of his clients through referrals. His experience in marketing and technology from his previous career gives him an edge in staging and ensuring that his deals are successful.
Sep is a member of numerous local real estate boards like the Miami Realtor Association;s Residential Board of Governors, the National Association of Hispanic Real Estate Professional South Florida Chapter, and many others. He has also founded the websites Miami condo search, CondoBlackBook.com, and Miami condos for sale. His expert opinions have been published in the Miami Herald, MarketWatch by Dow Jones, Inman, and other regional as well as national publications. Sep is also a Certified Residential Specialist, Certified Negotiation Expert, and a Certified Luxury Home Marketing Expert.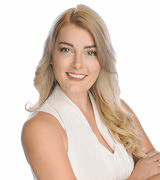 Lauren Sencion's specialties are buyer's agent, listing agent, relocation, consulting, first-time home buyers, condos, short-sale, REOs, pre-foreclosure, staging, negotiating, and marketing.
Experience: 5 years
Areas of expertise: Miami and Miami Beach.
Lauren Sencion is associated with Keller Williams Miami Shores and a Miami real estate agent. She offers services like selling, buying, renting and investing. Lauren is enthusiastic and likable, she takes pride in being able to identify and match her client's needs, tastes and personalities with the right home for them. She is extremely professional and is focused on getting her clients through the entire process of buying/selling with minimum stress involved. With Lauren, the entire experience is light and smooth. Being a designated Miami realtor, she maintains high-level standards as an agent. She is a member of the Miami-Dade National Association of Realtors that specifies a code of service that guarantees high real estate standards. The standards are applicable in buying and selling land, homes, condos, etc in Miami, Miami Beach, Sunny Isles, Brickell and other areas surrounding Florida. Whether it is a first-time home buyer or an investor, Lauren knows how to help her clients.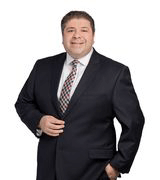 Vernon Ubico's specialties are buyer's agent, listing agent, short-sale, relocation, landlord, property management, and investment property.
Experience: 16 years
Areas of expertise: Miami
Vernon and his team are dedicated to serving their clients to the fullest. The team provides its services for residential and commercial real estate requirements. They are more than willing to talk to their clients, discuss their needs in details and provide them with strategic and personalized solutions. Vernon and his team are courteous and are dedicated to helping their clients to the peaks of their ability.
Vernon uses a variety of channels to market his sellers' homes, like property videos, internet marketing, and social media to give them exposure to people interested from all around the world. He gives his buyers access to regular as well as distressed properties for sale. On an average, he and his team sell homes for more than 5% of the average cost and approximately within 60 days or less.
Vernon's team has over a decade of experience in helping buyers throughout the home buying process. They assist clients right from finding the perfect home for them, acquiring finance, to understanding the entire process, and the close of the transaction. The team makes sure to find a home that meets all of their client's requirements.
Vernon also handles property management. His services include pricing, listing, showing, detailed screening, background and credit check to aid their clients in finding the right person to for the property. He also handles finalizing the details and delivering the property to the tenant. Vernon delivers full-service management. He and his team are committed to helping their clients to the best of their ability. They are courteous and offer tailored services to meet each client's individual real estate goals.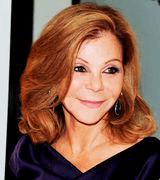 Jo-Ann Forster's specialties are buyer's agent, listing agent, relocation, and consulting.
Experience: 44 years
Areas of expertise: Miami, Miami Beach, North Miami Beach, Palm Coast, Lake Worth, Flagler Beach, Homestead, Delray Beach, Key Biscayne, and Hialeah.
Jo-Ann Forster is one of the most recognized leaders in South Florida's luxury real estate market. She is a part of ONE Sotheby's International family. Being a specialist in marketing and sale, she has access to the finest communities in South Florida.
Being in the real estate market for over 40 years, Jo-Ann has sold over $2 billion worth of real estate. She has a reputation for using cutting-edge marketing tactics, sharp negotiation skills, professional staging, and making record-breaking sales. Jo-Ann is highly sought-after for her creative solutions and unparalleled results.
Jo-Ann is the Senior Vice President and Estate Agent for One Sotheby's International Realty. She is known for her forward-mindedness, integrity, and self-imposed standards. She is also a Certified Real Estate Divorce. Jo-Ann strongly believes in "Change your mind. Change the way you look at the things you look at change" and follows it in her professional as well as personal life.
Jo-ann has won numerous awards and recognitions in her long career as a realtor. Some of them are:
#2 Top Producer Company Wide 2016 at One Sotheby's International Realty

Top 250 Agents in America for Sales Volume by The Wall Street Journal and Real Trends for the years 2013-2016

#9 Agent in Miami-Dade County for Single-Family Homes by The Real Deal

100 Most Influential Real Estate Agents in South Florida by Real Estate Executive

Sold over $2 Billion in real estate

Top 15 Agents in Miami-Dade by Volume for 2016

Top 15 agents for sales volume of all agent in Miami-Dade for the last 25 years (amongst 40,000+ agents)

Top ¼ Percent of Realtors Nationwide

Miami's Top 10 Real Estate Market Leaders by the Miami Association of Realtors

Realtor of the Year by Miami's Association of Realtors

Leader of the Profession Award by the Miami Association of Realtors
Jo-ann has won numerous other awards that recognize her skills and abilities to be a top realtor not only in Miami but in the nation as well.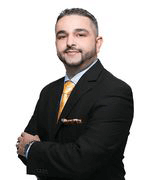 Davis Carmona's specialties include buyer's agents, listing agents, relocation, and consulting.
Experience: 14 years
Areas of expertise: Miami and Miami Beach.
David's passion lies in the Miami home and condo market. Being an expert in Pinecrest, Palmetto Bay, Coral Gables, South Miami, Coconut Grove, Downtown, Brickell, and Midtown areas, he's the go-to person for all transactions. In addition to being a licensed Florida Realtor, David is also a Mortgage Broker.
David's customer service is unmatchable, he provides a stress-free environment for his clients and patiently answers their questions in detail. He is always available to his clients through text, email, and calls. He delivers quality service to each and every client of his through the latest technology that he uses in his deals. Davis ensures to give his clients the best prices and terms that can be gotten.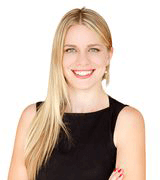 Kathrin Rein's specialties are buyer's agent, listing agent, relocation, property management, and consulting.
Experience: 13 years
Areas of expertise: Miami
Kathrin Rein is the director of Beautiful Miami Real Estate; a Keller Williams Realty brand. She and her team strive to make the home buying or selling process smooth for their clients. The team's goal is to satisfy their clients.
Kathrin is a top producer in the Miami real estate market and has been recognized for her superb customer service and high sales volume. For the year 2015, Kathrin was the #3 agent in South Florida for Keller Williams. She also had also closed the highest volumes of sales in her office in 2015. She is fluent in English, Italian, and German, one of the agents in her team speaks Mandarin Chinese.
Most of Kathrin's new clients come from referrals. Her outstanding client service draws people back to her. She uses a European approach in her transactions which always keeps her at the top. Kathrin goes beyond her role as a realtor to give her clients an experience worth remembering. She doesn't restrict herself to any particular price range, she works with buyers and sellers of all property types.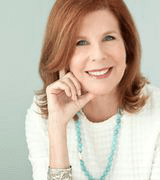 Carole Smith's specialties are buyer's agent, listing agent, relocation, architecture, luxury real estate.
Experience: 26 years
Areas of expertise: Miami, Coral Gables, Coconut Grove and Pinecrest.
Carole Smith is one of the most well-known real estate agents in South Florida. She is the Senior Vice President of EWM Realty International – an affiliate of Christies Real Estate. She is an expert in the luxury communities of South Florida. Carole has deep knowledge of the Florida real estate market and has an extensive network of contacts that helps her carry out real estate transactions at a quicker pace. She is very straight-forward with her clients.
Carole is a fantastic negotiator and holds a certification in Negotiations from the program at Harvard Law School. She was named Realtor of the Year by the Greater Miami Chamber of Commerce in 2014. She has received other recognitions and is also a member of reputed associations. Some of them are:
Vandema Award for her website

South Florida Mega Broker by Unique Homes Magazine

Top 10 Producers in Miami-Dade County

Member of Allen Haigne's Cyberstars; the most tech-savvy Realtors in the real estate industry

Member of the Council of Residential Specialists

Member of Master Brokers Forum of Florida

Member of the EWM Chairman's Club Diamond Level; representing the top ½ of 1% in the nation
Carole being a Certified Luxury Homes Specialist was also featured in the "Who's Who" in the Luxury Real Estate Group.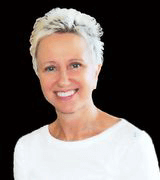 Harriet Martin's specialties are buyer's agent, listing agent, relocation, property management, and investment property.
Experience: 25 years
Areas of expertise: Miami
Harriet Martin is a real estate agent who can sell, rent or lease a home anywhere from Miami to Ft. Lauderdale. She was the President and Owner of Century 21 Dadeco International in Miami for 15 years before she sold it to Fortune International Realty. Harriet continues to remain in the sales and rentals department of the firm. She also owns a rental property management and maintenance company called MLHS South Florida Inc. Harriet has sold over $800 million worth property till date. She has a bi-lingual team with agents like Maritza, Bianca, Mimi, Vania, Sandy, Bianca and Humberto who help she sell or rent every two days. Harriet's sales volume constantly rank in the Top 1% across the nation.
Harriet has a down to Earth attitude that makes her clients really like her. She loves real estate and is also a broker for Missouri and it's surrounding states. Harriet has won the quality service award for Miami by the voting public, for which she extremely proud about. Her charming personality and exquisite service is a trait that all her customers love. Harriet's team is #1 in Miami.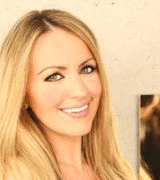 Wesley Ullo's specialties are listing agent, property management, investment properties, development, luxury, and historic homes.
Experience: 12 years
Areas of expertise: Miami and Key Biscayne.
Wesley has been a top producer in the real estate industry for the past 11 years. He has sold over 600 properties and made a sales volume of more than $98 million in his career as an agent. Doing well in the business, Wesley decided to quit her job and start her own firm, LUXE Properties. She follows a team-oriented approach and used unique marketing strategies and out-of-the-box thinking. Her firm has grown immensely, in less than 4 years she has over 190 agents under her leadership.
Wesley is kind, patient, and takes time to clarify her clients' doubts to make sure they are at ease with the decisions made. The team treats their clients like old friends while working towards their real estate goals. Wesley is extremely attentive and pays attention to detail while interacting with her clients which makes her one of the top real estate agents in Miami.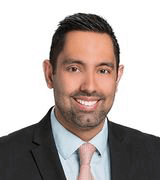 Luis Garcia's specialties are buyer's agent, listing agent, relocation, consulting, and property management.
Experience: 13 years
Areas of expertise: Key Biscayne, Miami, Miami Beach, and North Miami Beach.
Luis Garcia is native of Miami. His goal is to cater to his clients' real estate needs and satisfy them. He achieves this by leveraging the latest technology to sell, buy, and lease properties all through South Florida. Luis uses a variety of marketing methods to spotlight properties by using state-of-the-art visual tools like high-quality photography and videos to attract prospective buyers and tenants from across the world.
Luis counsels his clients and guides them throughout the transaction process while giving them valuable information and advice. He is passionate about real estate and it is evident in his work. Luis makes his clients best interest his top priority and ensures that they are ease from the beginning till the closing and beyond.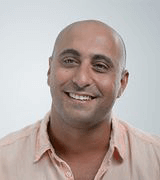 Issam Shalhoub's specialties are buyer's agent, listing agent, relocation, short-sale, foreclosures, property management, single-family homes, condos, and land development. He is a residential brokerage specialist.
Experience: 12 years
Areas of expertise: Miami and Miami Beach.
Issam Shalhoub is a real estate expert who has rare approaches that can put stressful situations at bay, he always prioritizes his clients' needs. Having traveled, lived, and worked in many different cities in different continents around the world, Issam has developed the knack of finding his clients a property that reminds them of home. He also knows what to offer his clients who are looking for something refreshing and different from they are used to.
Issam is knowledgeable and is patient while interacting with his clients. He constantly strives to impart a positive real estate experience for his clients. With offices located in many locations in the Miami area, it makes it easier for him to operate. He can quickly identify and pinpoint the best option that suits his clients' needs. Issam has sold and managed properties in Miami. He goes straight to the point and makes sure that his clients get the best deal possible.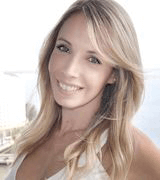 Catalina Tirado's specialties are buyer's agent, listing agent, relocation, short-sale, and foreclosure.
Experience: 10 years
Areas of expertise: Miami
Catalina is an experienced realtor in both commercial as well as residential real estate and has a background in industrial engineering. She is an expert in transactions related to high-end properties and estates, single-family homes, condominiums, vacant land, and development sites. She meticulously works her way through complex deals for the most knowledgeable and demanding clients (buyers and investors).
Catalina's unique style of servicing clients blended with her persistence to deliver supreme services has helped her thrive as a real estate agent throughout South Florida. She has a loyal customer base that stretches from Miami to South American and even Europe. As an expert in property management, relocation, and international services, she ensures to satisfy her clients and provide them with a stress-free process. Regardless of whether it is a customer who is looking to invest in Miami, an overseas customer relocating to the city, or a local client who wants to maximize value when renting or selling his/her property, she makes sure to keep them informed about all the details in every step of the process. Her deep knowledge of the Miami real estate market and strong negotiation skills instill confidence in her clients.
Catalina also owns and runs a property management company called Concierge Squad. She created the company keeping her international clients in mind. Catalina decided to go one step further and offer her overseas clientele peace of mind by having their properties managed while they are away. The company manages vacation, long-term rentals and everything else related to the property to ensure that the owners don't need to handle its everyday operation.
Working with a skilled realtor makes a huge difference when dealing with real estate. The ease of the transaction process, experience, price, etc can be influenced by the real estate agent involved. Similarly, having a home warranty policy can give sellers an advantage over homes that do not have one. Buyers trust that the systems and appliances are better maintained in homes that are covered by a home warranty policy. If the home is not covered under one, it would be a good idea to buy a home warranty along with the home and save on additional expenses (mortgages take up a percentage of monthly expenses). It is advisable to use a mortgage calculator to know how much your monthly mortgage payments would amount to. If you are interested in buying or selling a home in Miami, go get a free home warranty quote on HomeWarrantyReviews.com.