Top Real Estate Agents in New York City
PUBLISHED: February 17, 2018
•
6 MINS READ
Popularly known as the Big Apple, New York city has an area of about 305 square miles and houses 8.5 million people. The city has 5 boroughs Manhattan, Queens, Brooklyn, the Bronx and Staten Island. Each of these boroughs has its own attractions and a unique personality. The charm of the city that never sleeps draws thousands of new people to move to the city every year. Buying a property in New York is a crucial decision, the city's immense size can be intimidating and as an average Joe who doesn't work with the real estate industry, this could decision could be much tougher. Whether it is an apartment, a condo, or a townhouse that you want to buy, no matter how big or small your budget is, you need a realtor to help you find the perfect home to meet your needs. On the other hand, if you want to sell your home, a realtor has many clients and is aware of each of his/her client's needs and requirements. The realtor can help you save time by connecting you with a client that is willing to offer the best price for your home.
Best Real Estate Brokers in NYC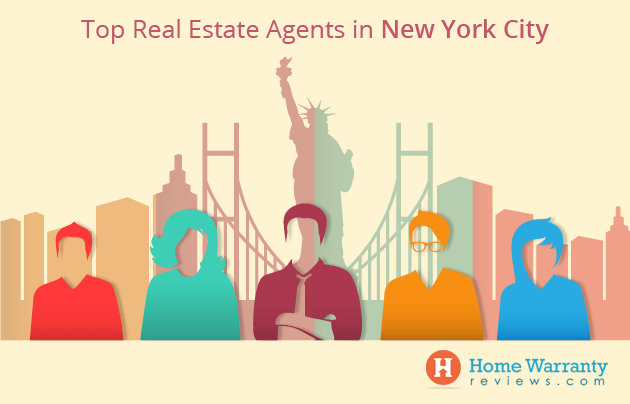 In a city as large as NYC, there are numerous homes and millions of people with different needs and budgets. A realtor is like a key who has knowledge and access to all of this information. With the wide access and immense knowledge that they possess, hiring one will definitely benefit you to get the best deal that is available out there. Apart from helping you find the right deal, your real estate agent will also handle the huge volumes of paperwork that are involved in carrying out the transaction. Hiring a realtor taken the burden and the stress off your shoulders. With the immense knowledge that they've gained from carrying out numerous transactions, and the years of their experience, you can be assured that the decision that you're making is a positive one.
To help make your research easier, here are a few of the top real estate companies NYC: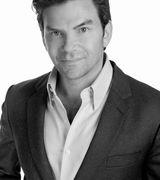 Darren Sukenik's specialties are buyer's agent, listing agent, interior design, and staging.
Experience: 17 years
Areas of expertise: Manhattan
Darren Sukenik has been in the real estate line for the past 17 years. He is one among the best New York real estate agents. He is affiliated with Global Marketing Force and luxuryrealestate.com. He is regularly featured in Wall Street Journal, New York Times, New York Magazine, Details Magazine, Hamptons, Gotham, New York Post, and The Real Deal. He is the most well-known name is Downtown Real Estate.
His clients include top executives from all industries including Barclay's, JP Morgan Chase, Morgan Stanley, CitiGroup, Goldman Sach's, MTV, Sony Music, CNN, Nickelodeon, Conde Nast, LVMH, PPR, In-Style Corporation and Vanity Fair Corporation. His clients trust in his judgments completely and he delivers them the results.
Being impacted by his excellence, his sellers and buyers produce a long line of loyal referrals for him. Darren toils to find creative solutions to all of his clients' real estate needs. He ensures that they secure smooth and pocket-friendly transactions. His proactive marketing concepts never fail to yield his sellers a competitive edge by giving them the highest price every time!
Darren's is known to be a specialist when it comes to Downtown. He doesn't just sell Downtown, but he knows it. He is a chairperson and a steering committee member of Community board #4. His roles and duties make comply him to serve, protect and strengthen the Downtown community. He has founded "Kids in Crisis", a charity that aids children in immediate need throughout Manhattan and the five boroughs. He is co-chair of "Environment New York", a non-profit organization that is committed to spreading the green initiative in New York City.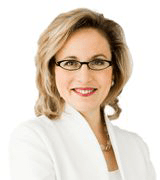 Deanna specializes as a buyer's agent, listing agent, staging, and relocation.
Experience: 32 years
Areas of expertise: Manhattan
Deanna has 32 years of experience in real estate. She was also the #1 in Sales in Manhattan in 2015. She has been consistently ranking the list of top broker in the city and nationwide every year. She receives many other honors as well repeatedly, year after year. In the last decade alone, she along with the support from her team has sold over $1.5 billion worth of residential real estate in Manhattan. Over the years she has gained a strong presence in real estate throughout the city. Whether it is Downtown or Uptown, Eastside or Westside, her team has intrinsic knowledge about Manhattan's varied markets.
The record of her hardworking nature, intellect, sensitivity, knowledge, and expertise to assist all of her clients in making their real estate goals come true has instilled confidence in her clients. She has a long list of satisfied clients who refer friends and family to her, this is her predominant source of clients. Deanna has dealt with a range of properties from apartments and townhouses that are in top buildings, properties on Fifth Avenue and Central Park West to downtown lofts and numerous condos and coop sales of all sizes city-wide. She has also led several sales teams in large development projects. In one such project worth $300 million-dollar project, she and her team were responsible for sales worth over $100 million in sales in less than 10 months. She is known to find the right deal for her sellers and get them the best possible price.
Deanna has succeeded to list herself as one of the leading agents in Manhattan as well as repeatedly rank herself among the Top 3 brokers in sales volume within The Corcoran Group. Her career accomplishments complemented by her warm personality has gained her recognition within the industry and outside the industry alike. Her opinions and expert analysis on the condition of the residential real estate market and its current trends are often sought by The Real Deal, the New York Times, the New York Magazine, WNBC's Today in New York, NY1, And LXTV's Open House NYC.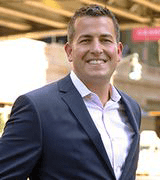 Michael Rossi's specialties are buyer's agent and listing agent.
Experience: 14 years
Areas of expertise: New York
Michael Rossi has 14 years of experience in real estate. He is the co-founder and managing broker of Elegran Real Estate and Development. His company Elegran use a team approach in its real estate dealings. The company deals with more than 1% of the multi-billion dollar New York City real estate market.
Before Michael made his entry into the real estate industry, he managed a trading desk for a boutique hedge fund as well as ran client service operations for a Wall Street brokerage firm with more than $600 million worth of assets under management. His clientele from the past includes hedge funds, major corporations, mutual funds, high net worth individuals and insurance companies.
Michael aspired to elevate the quality of service and style in the development and brokerage industry, this being his motive he Started Elegran. The company is determined to fill a vital niche in sustainable development and international sales and marketing. Being a certified EcoBroker, Michael's goal is to strengthen the quality of marketing and sales and set the benchmark for new construction developments and LEED-certified commercial and residential properties. He has succeeded in bridging a gap in the industry with the help of his highly motivated brokers, talented staff and by incorporating state-of-of-the-art technology and in-house experts in photography and design.
Michael is originally from Westchester County and presently resides in Bedford Village along with his wife, son, and daughter. He went to the London School of Economics. He also has experience with real estate dealings in the Caribbean, Costa Rica, and the United Kingdom.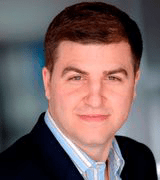 Josh Rubin specialty lies in buyers agent, listing agent, divorce and estate sales, and a community pillar.
Experience: 22 years
Areas of expertise: Manhattan
Being a native of Philadelphia, Josh went to Tyler School of Art before moving to New York. His levels of enthusiasm and energy remain the same since he first moved to the city. Josh enjoyed helping people realize their goals and found a career in real estate at a young age. With more than a decade's experience in residential sales, Josh has created a record of negotiating successful and satisfying deals for his clients.
Josh's relationships with his clients begin with him listening to his clients' needs attentively. After his clients inform him about their requirements and needs, Josh walks them through the transaction process and educates them about every step in the process. He keeps them completely informed throughout and provides them with accurate information the right advice. He puts his client's individual objectives above all and strives to meet them at any cost.
Josh has been named among the Top 1% of all real estate brokers nationwide. He claims to owe his success to his dedicated hard work and his quick response time to both buyers and sellers. Josh's strategy to treat every deal as if it were one by a top client that is paying massively had paid off. He gets some of his largest referrals from his smallest transactions.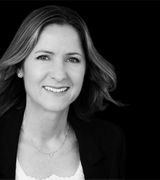 Erin Aries' specialties are buyer's agent, listing agent, property management, relocation, and architecture.
Experience: 19 years
Areas of expertise: Manhattan
Erin has 19 years of experience in the real estate industry. She is a senior Vice President and Director at Brown Harris Stevens. She is well-known as a residential development specialist and one of the top real estate brokers in New York. She was awarded as the 2010 Brown Harris Stevens Broker of the Year and the Listing Broker of the Year in the Village Corner. She has represented and negotiated the successful sales of some of New York's most elegant downtown lofts, landmark town, and brownhouses. She's sold a large number of commercial buildings and lots as well. Erin is well-known for her outstanding marketing abilities and record setting sales.
Erin's creative thinking and innovativeness come into play when she's working with sellers. She assesses the marketing conditions and develops individual sales strategies for each case on the basis of accuracy pricing and target audience. Her marketing campaigns focus on the unique features of properties and are tailored to suit each client and property. When it comes to buyers looking for new homes, they are just as confident in her skills. She hears out her clients needs and finds properties that match their requirements perfectly. Almost all of Erin's clients are from referrals made by these extremely pleased clients of hers.
Erin has transformed her knowledge about what home buyers need into residential development. Her vision for greater conversion projects has taken form. Being an integral member of the development architects like Neil Denari and Jean Nouvel, she is helping create vibrant urban spaces that meet the desires and requirements of current homebuyers.
Erin was brought up in between North and South America and also lived for a while in Europe before studying in Lycee Francais in Manhattan. She speaks fluent Italian and French, and this skill is very much appreciated by her international clientele.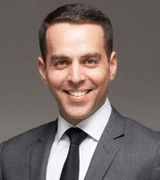 Ari's specialties are buyer's agent, listing agent, consulting, and relocation.
Experience: 11 years
Areas of expertise: Brooklyn and Manhattan.
Ari rose quickly in the real estate industry. His hard work and dedication at Halstead Property got him recognized as one of the fastest rising agents ever seen at the company. After completing one year in the business, the Real Estate Board of New York presented him with one of the most prestigious awards in the industry – the coveted Rookie of the Year Award. In addition to this, Crain's New York Business named him as one of the top five residential brokers to watch under the age of 30 in New York City.
Ari holds an MBA with honors from the Columbia University and has Bachelors in Arts from Vassar College. He is also a part-owner of a bar/restaurant in Brooklyn.
Ari is a member of the Producer's Council, Platinum, Gold, and Silver Circles at Halstead Property. His rare skill set offers his clients an uncommon degree of negotiation skills, customer service, a deep understanding of the market, along with sophisticated pricing and valuation expertise. He is often quoted by the press and is invited to speak at industry seminars.
Ari's team called The Harkov Lewis Team is one of the top producing teams in the company. He works in collaboration with Warner Lewis, Porter Hovey, Ashley Clark, Wendy Cortese, and Barbara Yan. The team together has represented a wide range of clients like business executives, celebrities, professional athletes, and first-time home buyers in the purchase and sale of commercial properties all through Brooklyn and Manhattan. The team not only delivers their clients needs to the T, but the results also exceed their expectations.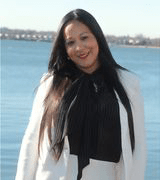 Aileen's specialties are buyer's agent, listing agent, property management, and short-sale.
Experience: 13 years
Areas of expertise: Bronx and Westchester County.
Aileen has been working in RE/MAX Voyage since the past 11 years. She is well known as a top professional in real estate throughout Bronx and Westchester City, and it is proven with statistical records from the MLS. She is also a Certified Distressed Property Expert (CDPE) and a Short Sale Foreclosure Resource (SFR) Expert. Through her career, she has saved many homeowners from losing their homes. She passionate, driven, committed, dedicated and determined to make every deal a successful one. Regardless of whether it is buying or selling, she works hard and makes sure to please her clients in every transaction.
Aileen received the RE/MAX Hall of Fame award 2016. She has also been awarded Diamond, Platinum, Gold, and Silver awards. She is also acknowledged as the highest achievements with proven testimonials and statistics. She has a record of over 230 sold transactions, a track of satisfied clients, and many repeat performances.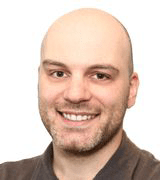 Greg's specialties are buyer's agent, listing agent, photography, and staging.
Experience: 13 years
Areas of expertise:  Bronx
Greg is a deal-oriented real estate agent. His top skills include real estate marketing and sales, home staging, and professional real estate photography. He follows a service-oriented work ethic that gives and is dedicated to real estate 24/7. He along with his team build strong relationships with his clients to whom they deliver exquisite services.
Greg's buyers love to work him because of his expertise and knowledge in the purchase process. He has 13 years of experience in dealing with co-ops (in fact he owns one as well), single-family homes, multi-family homes, and condos. With a keen attention to detail, he researches all his listings to match suitable homes to his clients' requirements. He makes the process of buying a home seamless and stress-free.
When it comes to sellers, Greg provides Moda Realty's listings with maximum exposure. He creates individually tailored marketing plans for each of his clients. The plans encompass professional real estate photography, home staging, floor plans and a lot more. All these factors contribute towards selling the property for the highest possible price and in the shortest amount of time.
Greg attributes his success to his love for real estate and his dedication towards every client.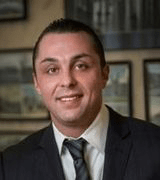 Gary's specialties are buyer's agent, listing agent, property management, and consulting.
Experience: 19 years
Areas of expertise: Staten Island
Gary has been in the real estate industry for the past 19 years. Through all these years the passion and excellence with which he carries out his transactions has not diluted. He has been one of the top producers in Homes-R-Us Realty ever since he made his debut into the field. He has a knack for purchase and sale of residential properties, land development, investments, and foreclosure. He has fine skills to structure any type of real estate transaction. His track of innovative and effective marketing strategies complemented by his evolving style of servicing gives his customers utmost satisfaction. Garry's attention to details, caring nature, and habit of following up get him a considerable number of referrals and repeat clients. Gary highlights the true definition of a real estate professional.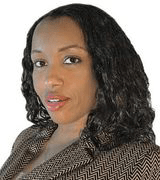 Lana's specialties are listing agent, relocation, property management, and short-sale.
Experience: 11 years
Areas of expertise: Brooklyn
Lana's motto is "Lana goes beyond and above". She is an Associate broker with Re/Max Real Estate Professionals. She has been living in Brooklyn for many years and she knows the borough. Lana's keen knowledge about real estate along with her sharp negotiation skills helps her to get deals at a top price for her clients. As she says in her motto, her client philosophy is all about putting herself out there to ensure that her clients get the best possible deals. She hears out her clients needs, comes up with clever strategies and clearly communicates it to them. She ensures that she's always accessible to her clients and responds to their needs swiftly.
Before entering the real estate industry, Lana worked in the Sales and Customer Service department of Verizon Communications where she mostly did sales. She is a dedicated individual who is goal-oriented and doesn't stop until her goals are met. She likes the feeling of giving back to the community. She is also a member of the Lions Club and helps out with community service. However, her main source of joy is watching her clients satisfied smile when she turns their dreams into reality. Whether it is finding their dream home, investing in property, downsizing, relocating, or the simply selling, Lana is out there to ensure that she gets her clients the deal that they want.
Working with a skilled realtor makes a huge difference when dealing with real estate. The ease of the transaction process, experience, price, etc can be influenced by the real estate agent involved. Similarly, having a home warranty policy can give sellers an advantage over homes that do not have one. Buyers trust that the systems and appliances are better maintained in homes that are covered by a home warranty policy. If the home is not covered under one, it would be a good idea to buy a home warranty along with the home and save on additional expenses (mortgages take up a percentage of monthly expenses). It is advisable to use a mortgage calculator to know how much your monthly mortgage payments would amount to. If you are interested in buying or selling a home in New York City, go get a free home warranty quote on HomeWarrantyReviews.com.