Top Real Estate Agents in Ohio
PUBLISHED: July 18, 2018
•
6 MINS READ
Ohio is the 34th largest state in terms of area with an area of 44,825 square miles. Nationwide, it is the 7th most populous state and also happens to be the 10th most densely populated of the 50 United States. Columbus, the state's capital is also the largest city in the state. It is situated in the Midwestern part of the Great Lakes region and acquires its name from the Ohio River. The name was originally derived from the Seneca language word ohi:yo', which means "large creek" or "great river". The state is also called the "Buckeye State" as it is famous for the Buckeye trees.
Ohio is currently the leading producer of greenhouse and nursery plants. It has Cleveland that is home to the Rock and Roll Hall of Fame and also houses the Pro Football Hall of Fame. The state has a high population density which means that real estate transactions happen often.
Top 15 Realtors in Ohio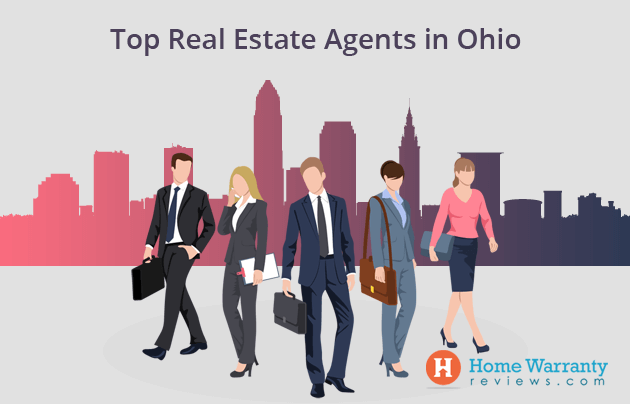 For a smooth Ohio real estate transaction process, the primary element is an experienced realtor. Realtors guide you through the process, help you to get the best deal in the market, advice you about the property and make you aware of the pros and cons. For buyers, realtors help you find the property that suits your requirements, get a home warranty policy free with the home, help you out with your mortgage, and also help you to get the required upgrades before moving in. When it comes to sellers, realtors help them get the best price possible and inform them what upgrades are currently required to increase the price of the property and a lot of other important information. Realtors also assist their clients with their mortgages, legal procedures involved in closing the transaction and any other assistance the parties require. To have a positive real estate experience, contact one of the top 15 real estate agents in Ohio.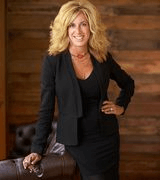 Deb's specialties are buying and selling of luxury homes, relocation, resale, first-time buyers, and consulting.
Experience: 19 years
Areas served: Bexley, Upper Arlington, Westerville, Galena Lewis Center, Delaware, West Jefferson, Choctaw Lake, Clintonville, Grandview, and Downtown Columbus.
Deb obtained her realtor license in 1987 and she continually ranks among the top realtors in the Ohio Valley Region for Keller Williams. Her expertise lies in residential properties, corporate relocation, new home construction, and identifying relocation properties as well. Over the past 5 years, she has closed over $55 million in sales. She has been featured on the cover and featured article for Top Agent Magazine September 2017 edition.
Deb receives most of her clients through referrals from past clients and realtors who's transactions are limited to a specific area. She recognizes the challenges of her clients' busy careers and guides them through every bit of the process with utmost dedication. She ensures to keep her clients informed throughout the process so as to make it a fun and stress-free experience. Whether it is buying or selling, Deb knows what to do. Some of Deb's career highlights are:
Top 3% of Keller Williams Individual Agents Nationwide for 2016

55 Million in closed sales in the past 5 years

Columbus Monthly Recognized Five Star Professional Real Estate Agent for the 3rd consecutive year

Recognized by MD Preferred Services for excellence in service to area medical professionals for the 4th Consecutive year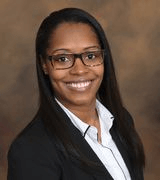 Jane Lincifort's specialties are buyer's agent, listing agent, mortgages and closing.
Experience: 3 years
Areas served: Columbus and Pickerington
Janae is a native of Ohio and has lived in different areas like Pickerington, Akron, Reynoldsburg, and currently resides in Gahanna. Being in Ohio real estate, he has experience in various fields including banking, customer service, fraud, and mortgage lending. Janae's goal is to assist her clients with a high level of customer service and make the process of buying and selling a smooth transaction.
Janae is always there for her clients when they need her. She is friendly and answers all their questions. She goes the extra mile by helping her buyers to install any amenities that they like before they move in. She is extremely responsible and is punctual with her meetings.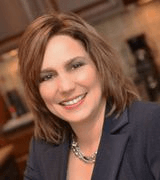 Lori's specializes as a buyer's agent, listing agent, relocations and in foreclosure.
Experience: 11 years
Areas served: Blacklick, Canal Winchester, Columbus, Dublin, Galloway, Grove City, Groveport, Hilliard, Lewis Center, New Albany, Pickerington, Powell, Reynoldsburg, Westerville
Lori has spent most of her life in the Central Ohio area. Having lived there for many years, she has watched it change and grow. Lori owns 4 homes and for two, she has been there through the entire process of being built from the foundations. She completely understands the highs and lows of building, selling and buying a home and she always keeps it in mind while interacting with her clients.
Lori's real estate career began in 1981 as a property manager. She became the Program Director and part owner of Team Players Taekwondo Center in Hilliard in 2004. Her passion for working with people and her love for real estate eventually drew her towards getting her realtor license in 2007.
Lori quickly picked up pace and sold homes worth millions of dollars in a short span of few years. She has a strong work ethic that drives her to achieve her clients' real estate goals. Being someone who thinks out of the box, she always comes up with new ideas for her clients. She finds immense joy in making her clients' dreams come true. Through the course of her career, Lori has joined numerous associations and has also won awards. Some of which are:
HER Real Living – The #1 Real Estate Firm in Ohio

Member of National Association of Realtors

Member of the Columbus Board of Realtors

Member of the Ohio Association of Realtors

CBR Million Dollar Club

CSS – Top 10 Listings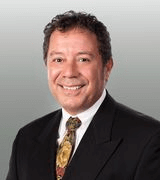 Mark's specializes as a buyer's agent, listing agent, first-time home buying, downsizing sellers, investors, foreclosures relocation, and short sales.
Experience: 13 years
Areas served: Ashville, Blacklick, Canal Winchester, Columbus, Circleville, Commercial Point, Dublin, Galloway, Grove City, Hillard, Lockbourne, New Albany, Orient, Pataskala, Powell, Pickerington, Reynoldsburg, and Westerville.
Mark attended Hondros College in 2005 where he studied real estate. He started his real estate career at HER Realtors Grove City office. He is a top-selling buyer's agent and sold more than 250 homes between 2008- 2017. He is an expert who knows how to interact with Millennials, Generation X, Generation Y and Baby Boomers as well. Mark is knowledgeable, responsive and helpful. Whether it be a call, email or a message, he responds to his clients quickly. Despite having numerous clients, he makes every client of his feel like they are the only client he's interacting with. He is highly cooperative and phenomenally efficient.
Mark is an NAR Short Sale & Foreclosure Resource (SFR), NAR at Home With Diversity Designation (AHWD), and NAR Certified New Home Sales Professional (CSP). Over the years, he has had many achievements in the real estate industry. He has been listed among the Top 5% of all HER Realtors and Top 2% of all HER Realtors agents in Buyer Representation. He has been a part of the HER Realtors-President's Sales Club for the years 2014-2016. He has also won the Realtors-Silver Sales award from 2010-2013. Mark goes the extra mile to make sure that his clients' real estate goals are met and that's what makes his clients refer him and also come back to him in the future.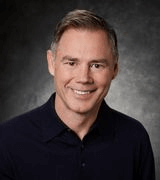 Phil Herman's specialties are buyer's agent, listing agent, relocations, commercial, condos, golf, luxury homes, land, residential, and virtual tours,
Experience: 8 years (Broker)
Areas served: Bellbrook, Dayton, Eaton, Englewood, Enon, Fairborn, Franklin, Germantown, Miamisburg, Springboro, Tipp City, Troy, Vandalia, and Xenia.
Phil is a GRI (Graduate Realtor Institute) and CCIM (Certified Commercial Investment Member). As a broker, he holds a high reputation for the level of service systems, marketing reach, level of staffing and administrative support, follow-up, attention and the network of prospective buyers he provides for his clients' transactions.The degree of experience that he offers in real estate is fantastic. He is recognized as a national top real estate professional for the past 27 years. He has sold over 7,000 properties and has been named among the Top 100 Realtors in USA by the Realtor Magazine for 3 years in a row. Phil has outnumbered the sales of nearly 3,000 agents for the past 27 years.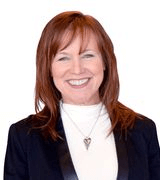 Suzanne's specialties are buyer's agent, listing agent, relo, investment properties, luxury, and notary.
Experience: 16 years
Areas served: Strongsville
Suzanne is a realtor and manager at Russell Real Estate Services Broker. She is highly enthusiastic and loves to share her experience in real estate with her clients to help their dreams come true. She gets a thrill from helping homeowners sell their homes in challenging market situations. Suzanne being a licensed realtor for the past 14 years has deep knowledge about the market and keeps herself up to date with the dynamic real estate trends. Whether it is someone's first home or not, she is just as passionate to carry out the transaction.
Suzanne makes herself available to her clients at all times both by calls and email. She understands that buying a home can be intimidating, and so she keeps her clients informed about the status of the transaction at all times. This wins the trust of her clients and ensures that there's no stress. She's there when her clients need her and where they need her to be. Her mission is to guide her clients through the 'jungle' that is a home sale or purchase so that the can enjoy the whole journey.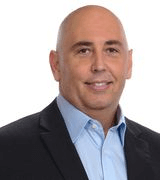 Scott Ringer specializes as a buyer's agent, listing agent, in foreclosure, and HUD.
Experience: 19 years
Areas served: Canal Winchester, Columbus, Delaware, Dublin, Galena, Galloway, Grove City, Lewis Center, Hilliard, Marysville, New Albany, Plain City, Powell, Reynoldsburg, Sunbury, and Westerville.
Scott is the owner and listing agent for The Ringer Group. Having been in the residential real estate for the past 19 years, he has developed a high reputation for his excellent communication, ethics, full-service team and expert knowledge of the Columbus market. His buyers, sellers and repeat clients include some of the most influential individuals, bank asset managers, HUD homes listing account, and local investors. He along with his team of realtors provide their services to the entire Central Ohio real estate market.
Scott and his team are well reputed and known for their Exclusive Smart Home Buying Strategy. The team is known for selling home for up to 18% more than other real estate professionals. They offer guaranteed home sales programs and also help their buyers save money.
Scott's vast experience with first-time homebuyers, move-up buyers, listing and selling homes helps him get his clients the best deal, whether it is relocation, new construction, Short sales or foreclosures. Being a HUD listing agent, he has wide knowledge in distressed properties. While Scott is not busy with his clients, he enjoys spending time with his two kids and supports the Ohio State Buckeyes.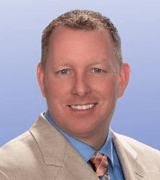 Tom Conley's specializes as a foreclosure intervention specialist, HUD homes, new home construction, condominiums, and luxury homes.
Experience: 22 years
Areas served: Columbus, Dublin, Galloway, Grove City, Hilliard, and Pataskala.
Tom sells millions of dollars worth properties every year for which he receives recognition through industry awards. He and his team, The Columbus House Team have a New Buyer and Seller Advantage Program that distinguishes her customer service from that of any other team, realtor or company. Tom's honest working relationship with his clients and the importance that he gives to customer service drives referrals and also gets him repeat clients.
The Columbus House Connection has professionals in key positions to handle the complete buyer process and the listing process so that each client's deal can be closed without any hassles. The team carries out a State of the Art Market Research and a Marketing Plan to get their clients' home sold for the maximum price. Their website alone generates 600+ buyers every month and the homes are shown only to genuine buyers who have the intention of making a purchase.
Some of Tom's real estate achievements include:
Top 100 Realtor Award

Top Agent Magazine for the month of Aug 2015

Million Dollar Producer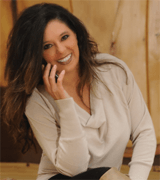 Daniela's specializes as a buyer's agent, listing agent, in relocation, foreclosure, luxury homes, condos, lofts, and staging.
Areas served: Beckersville, Broadview Heights, Cleveland, North, Olmsted, North Royalton, Richfield, and Westlake.
Daniela works with The Real Estate Design Team that affiliated with Keller Williams. She believes that understanding each family's or individual's needs, unique lifestyle and interests is the key to being a great realtor. And she makes it her goal to help her clients find a home that is perfect for their specific needs. Being a person is truly passionate about making her clients' dreams realize, she enjoys assisting buyers, sellers and investors in every aspect of their transaction. Daniela always keeps her clients best interests at heart.
The majority of Daniela's clients are referrals from previous clients. She is equipped with the best technology and uses it to help clients buy and sell their homes. Her listings are viewed on over a 200 websites. She's a highly seasoned realtor whose experience helps her negotiate smoothly through various market conditions. She's an expert when to comes to staging, condos and lofts, luxury homes, and investment properties as well. Daniela has what it takes to be the best in the industry and she strives towards it.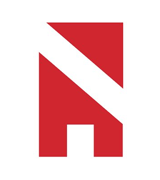 The team's specialties lie in buying, selling, staging, luxury homes, condos and lofts, relocation, short-sale, and notary.
Experience: 29 years
The EZ Sales Team is the #1 Keller Williams Real Estate Sales Team in Ohio.This is one of the best real estate companies in Ohio. The team also was ranked among the Top 20 nationally by the RIS Media and The Wall Street Journal in the year 2016. It has also been named among the Top 10 Realtor Teams (among 20,000 realtors) in The State of Ohio by the Ohio Association of Realtors for two years straight. The team is not only known for their record-breaking sales but also for the fabulous client services that they provide.
The EZ Sales Team uses advanced technology to help their clients sell their homes and has access to over 200 websites for their listed homes. They take HD Video Tours instead of the standard Picture Slideshows. The team consists of experts in different fields like staging, photography, negotiation, marketing, etc. Their clientele includes business leaders, medical leaders, athletes, and residents as well.  
Some of the team's achievements in real estate include:
Top 5 Realtor Team in Ohio since 2012

Ranked One of The Nation's Top 50 Realtors on the Rise by Real Estate Magazine

Mega Million Dollar Award Winners since 2006

Gold Award for the years 2005-2008

Double Platinum Award for 2009-2011

Triple Platinum Award 2012

Quadruple Platinum Award 2013-2014; and

Ohio Association of Realtor Pinnacle of Performance Award since 2006
Richard Lubinski's specialties are buyer's agent, listing agent, relocation and foreclosure.
Experience: 9 years
Areas served: Akron, Aurora, Beachwood, Chagrin Falls, Cleveland, Cuyahoga Falls, Hudson, Kent, Macedonia, Munroe Falls, Peninsula, Solon, Stow, Tallmadge, Twinsburg, and West Salem.
Richard is a Real Estate Concierge who is knowledgeable, prompt, and timely in his services. He is completely prepared for his meetings with clients and knows how to market. His past experience as a Director of Marketing and 15 years in Corporate Sales helps him understand his clients quickly and taught him how to market each of his listed homes in an effective way. He is professional in his work and has strong ethics.
Richard is approachable, detailed and keeps his clients in the loop at all times. He has excellent negotiation skills and a strong work ethic. He responds to his clients quickly and is extremely patient with his buyers and shows them all the homes that they are interested in. Being a full-time real estate professional, he has access to the industry's leading marketing and sales tools that are needed to get a home sold.
Kristy's specializes as a buyer's agent, listing agent, in relocation and staging.
Experience: 6 years
Areas served: Cincinnati
Kristy is creative and has an artistic bend to everything She's a something for what it could be and that's exactly what she does with her clients' properties as well. Born to a carpenter, she took a liking to power tools and learned how to convert her vision into something substantial through home remodeling and design. Kristy worked in managing rental properties and renovating for 12 years where she developed a passion for real estate.
When Kristy found herself at the crossroads of life, she took her chance and decided to follow her lifelong dream and get into real estate. She is patient with her clients and knows how to give them results. For her finding her clients their dream home is not a job, but her living her dream.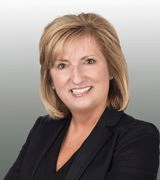 Dawn Finch specializes as a buyer's agent, listing agent, consultant, in relocation, luxury homes, new builds, short sales.
Experience: 21 years
Areas served: Bloomingburg, Canal Winchester, Circleville, Columbus, Commercial Point, Dublin, Galloway, Grove City, Mount Sterling, Orient, Washington Court House, Williamsport
Dawn is a committed real estate agent who provides incredible customer service. She has a no-pressure soft-sell style that many of her clients really like. She constantly researches the market value of her listed homes so that the homes are always priced right at every point in time. She uses creative marketing and advertising techniques that help her reach potential buyers in every area of the market. She is one among the top real estate agents in Columbus, Ohio.
Dawn's goal is to close your home's transaction with the absolute lowest level of stress. Her clients love working with her. She knows no bounds when it comes to her buyers, she explores every possible method to get her them the home that they want or find a home in the area that they want. Dawn is quick to respond to her clients and patiently explains their queries. She is someone who knows what improvements need to be made to a home for it to get listed at a better price.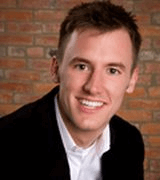 Brandon's specialties are buying, selling, relocation, short sales, and property management.
Experience: 10 years
Areas served: Bexel, Blacklick, Canal Winchester, Columbus, Delaware, Dublin, Gahanna, Galloway, Grandview, Grove City, Groveport, Hilliard, Lewis Center, Marble Cliff, Obetz, Powell, Reynoldsburg, Westerville, and Worthington.
Brandon was born and raised in a realtor's family and has been exposed to real estate transactions since a young age. He specializes in first time buying, move-up and luxury home buyers. His marketing techniques have proven to help sellers get their homes sold quickly, regardless of the price range they belong to. He has a knack to identify residential investment properties and works with first-time and seasoned investors alike. Being an expert at handling the challenges of bank/owned, HUD, distressed and short sale properties, he provides his services in such scenarios as well.
Brandon's with his team of seasoned real estate professionals strive to exceed their clients' expectations. The team is highly professional and holds more than sufficient experience to produce results. Brandon attended The Wayne Calloway School of Business at Wake Forest University from where he graduated cum laude with a Bachelor's degree in Corporate Finance.
Some of the awards that Brandon has received for his real estate achievements are:
100% Club – RE/MAX International –  2010 to 2013

Top "30 Under 30" Finalist –  National Association of Realtors in 2013

Ten Million Dollar Club – Columbus Board of Realtors in 2012

Presidents Sales Club Award of Distinction –  Ohio Association of Realtors for the years 2011 & 2012

Five Million Dollar Club –  Columbus Board of Realtors in 2011

Presidents Sales Club Award of Achievement –  Ohio Association of Realtors in 2009 & 2010

One Million Dollar Club – Columbus Board of Realtors in 2009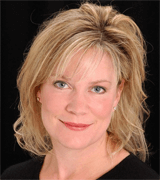 Susanne's specialties are buying, selling and relocation in urban neighborhoods and surrounding suburban communities.
Experience: 14 years
Areas served: Bexel, Columbus, Dublin, Gahanna, German Village, Hilliard, New Albany, Westerville and Worthington.
Susanne has a deep-rooted background in sales which helps her sell her listed homes quickly. She studied at The Ohio State University from where she graduated with a Bachelors of Science in Business Administration, majoring in Marketing and Consumer Behavior. After college, she spent the next 10 year as a top salesperson and worked with companies in Central Ohio. The experience in corporate sales pushed her to refine her negotiation skills. She believes that her ability to build strong and long-lasting relationships with her contacts is what provides strength to her business foundation. Susanne has strong work ethics and is dedicated and committed to surpassing her clients' expectations.
Susanne's qualities like her exceptional problem-solving skills, negotiation skills, time-sensitivity, and attention to detail give her clients a positive real estate experience. She believes that a stress-free process is what her clients must have and her team strives towards delivering that.
Realtors and Home Warranty
Working with a skilled realtor can make a huge difference through the entire process of a real estate transaction. The ease of the transaction process, experience, price, etc can be influenced by the real estate agent involved. Similarly, having a home warranty policy can give sellers an advantage over listed homes that do not have one. Buyers trust that the systems and appliances are better maintained in homes that are covered by a home warranty policy. It also gives the homebuyer a sense of comfort to know that in case an appliance or system breaks down, they won't have to shell out a huge sum of money out of their pocket. If the home is not covered under one, it would be a good idea to for the buyer to purchase a home warranty along with the home and save on additional expenses (as the mortgage will take up a percentage of one's monthly expenses). It is advisable to use a mortgage calculator to know how much your monthly mortgage payments would amount to. If you are interested in buying or selling a home in Ohio, go get a free home warranty quote on HomeWarrantyReviews.com. The website also offers the feature to shortlist the best home warranty companies in your area by setting certain parameters like the range of premium cost, deductible cost, the ratings, etc.