Top Real Estate Agents In Virginia
PUBLISHED: June 29, 2018
•
6 MINS READ
Virginia was christened after Queen Elizabeth I of England when the area was explored in 1584 by the Sir Walter Raleigh expedition. In 1606, London Virginia Company was incorporated as a joint stock company. Patrick Henry was the first Governor of the new commonwealth from 1776-1779 and again in 1784-1786. The capital of Virginia was moved to Richmond in 1780 as Thomas Jefferson felt it Williamsburg would be vulnerable during the American Revolutionary War. It was only in 1861 that Virginia became one of the states that seceded from the Union and joined the Confederacy.
The state is located in the southeastern and Mid-Atlantic regions of the United States between the Atlantic Coast and the Appalachian Mountains. Originally, it was nicknamed the Old Dominion since it was the first English colonial possession. 8 US Presidents were born here in Virginia. It is shaped by the Blue Ridge Mountains and the Chesapeake Bay. Virginia Beach is probably the most popular tourist destination to date and the most populous city. There is an estimated population of over 8.4 million in the state of Virginia.
As a realtor, they will make it their objective to find you the right price that you can negotiate on. This means that as they perform functions as an intermediary and suggest all measures to conclude a sale or purchase. From negotiating, scanning all documents and reviewing if there is a need for legal scrutiny before the deal. With 70% of properties that are auctioned, there is a lower percentage of properties that are foreclosed than the national average. An amazing fact is that from July 1999 to July 2017, the median home sale price in the NVAR region has grown by 146.5 percent.
Top 15 Realtors in Virginia
Here are the top 15 realtors that you should look out for in Virginia to find you the best property on the market or get top dollar for the property on the block: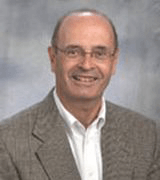 Charlie Kelly has 38 years of real estate experience behind his belt. He specializes as a Buyer's Agent, Listing Agent, Short-Sale, and Consulting. He works with his son Jim and wife Kathy to offer the best of service to the Sandbridge Beach section of the city of Virginia Beach. He works late into the night to ensure that real estate deals go ahead without a glitch. The area of Sandbridge begins at the Outer Banks. It is hours closer to the cities north of it and North Carolina. With its relaxed pace and surroundings that are similar to Outer Banks 20 years ago. Along with having been one of the biggest players in the real estate arena in this region, he is known to several government officials and has his ways with ensuring that you have all the property documentation in place to close out a sale. The Virginia Beach city has several top-notch services from police, fire departments, infrastructure, schools and more. Charlie will help you get a feel for the area and provide you all the information you need about vacation rental homes and condos in Sandbridge. At times, you would realize why it is important to connect with one of the best in the industry to get the best quotes, a tour of the best properties in the region within your budget and to ensure that you can subscribe to updates on property information.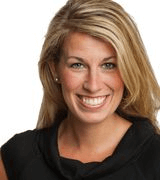 Keri and her team are ranked as one of the Top Sales Teams in all of Virginia. She specializes as a Buyer's Agent, Listing Agent, Moving Expert, and Property Management. In 2016, She helped 342 families sell and buy homes and made over $ 1 billion in real estate sales.
Unlike the average joe, her team offers several guarantee programs that reduce the risk for his clients. Their guaranteed sold program offers guarantees that the sale of your home will be for top dollar. It is also done in a time frame that is acceptable by you otherwise they would buy it from you. Apart from being ranked as one of the top 2 teams in Virginia, they are ranked as the best real estate team in Arlington, VA. This is because they have closed property which is three times the volume of its nearest competitor.
Additionally to the guaranteed sold program, they offer a 1-year Buyer Satisfaction Guarantee if the buyer is not 100% happy with the purchase. This means that they would buy it back or sell it for free.
Their extensive team of marketing specialists has developed aggressive marketing strategies using innovative technology to ensure maximum exposure to their client's houses. Additionally, their clients have access to their Buyer's in Waiting Database with over 14,000 buyers ready to purchase properties.
So whether you are in the market to buy or sell, their programs are created to ensure that you reduce your risk that other agents don't offer. You can also get a hold of information on processing and advice on when it is best to sell from experienced agents and marketing executives.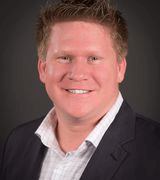 Kevin has five years of experience in the realtor line. He specializes as a Buyer's Agent, Listing Agent, Foreclosure, and Staging. He carries with him a sense of integrity and enthusiasm with his hard-working nature. His skills are used to represent new home buyers and he is an expert in explaining the step by step process of purchasing in detail. Along with this, he works with buyers that have a fair idea of the market. Also, he represents sellers, repeat home buyers and investors. He is available to his clients at any point of the day or night and right through the week. Working with several mortgage lenders and loan officers, he can work on getting the best deal for you. Also, this ensures that he communicates with them to have all the details of the transactions in the palm of his hands. Born in Michigan, he served the US Navy from the age of 18. He was stationed at Virginia Beach and lived in the Hampton Roads region. For 9 years, he served tours in Israel, Afghanistan, and Iraq. After this, he has decided to make Virginia his home. His core values are based on loyalty, honor, and respect. He knows the ins and outs of the region and can set his sights on getting the right price for you. Whether it selling your home, advertising it, showing it to prospective buyers, negotiating a contract and arranging to finance, he knows what it takes to seal the deal. He oversees inspection, handles paperwork and supervises while closing. This he does and ensures that you get top dollar for your home. Also, he will see to making repairs, improvements and paint your home to make a difference and getting it sold.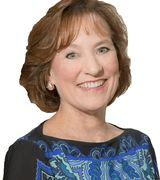 Page has 32 years of real estate experience under her belt. Her specialties include being a Buyer's Agent, Listing Agent, Relocator and Elderly and Estate Home Sales. She is originally from northern Virginia where she specialized in reality for 30 years. She works as your real estate advocate by using her marketing skills and negotiating experience. As part of her outreach, she helps at the church and the local community.

When it comes to finding the right property, Page can find the right property to meet all purchaser's needs. She provides data and guidance at a fair market value. Also, she can help with writing a contract, negotiating and inspection. She can beat out higher competing offers and look for lender referrals plus improvement ideas. She can also extend a hand to guide for proper pricing and uses her knack for interior design to stage her sellers on how to fix and repair issues. She had a good presence and salesmanship to assure her listings get the maximum market exposure. This usually results in getting the highest possible sale price.
Awards
Lifetime NVAR Top Producer, Lifetime NVAR Multi-Million Dollar Club Member, Associate Broker Multiple corporate Relocation Designations, Retiree Listing and Sales Specialist, Graduate Fairfax High School, University of Virginia BA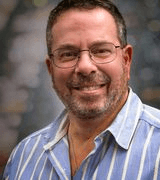 With 33 years of experience, Ray Gernhart is an accomplished real estate professional. He specializes as a Buyer's Agent, Listing Agent, Foreclosure, and Short-Sale. Since 1984, he has coordinated hundreds of new home sales as well as making the transition easy for families as they move. Ray's expertise lies in his understanding of everything real estate. This means all the procedures for buying and selling. This also encompasses individual financial aspects of every client.
Ray has won several awards in different clubs that include Lifetime Achievement Award, Re/Max Hall of Fame member, Re/Max Platinum Club, and the $20 Million Plus Sales Producer since 1999 with the Northern Virginia Association of Realtors.
Ray ensures that he makes all his clients provide quality service from the beginning till the completion of the sale. He shines when it comes to making a seamless process of negotiating and getting the buyer and seller together. He also employs a full-time assistant to oversee the closing procedures and the coordination between the buying and selling stages. The bottom line is that Ray makes a real estate deal fun and he has several repeat customers and clients that make several referrals.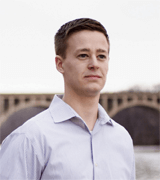 Robert is passionate about his work and gives it his all to ensure that you are happily serviced and looked after. As a real estate agent, he specialties as a Buyer's Agent, Listing Agent, Relocation, Foreclosure, and Property Management. The amazing thing about Robert is that he can sell a home in the Fredericksburg area within 48 hours. He once had a Spotsylvania resident Greg McGhee had five offers on his house in the Stonemill subdivision and within 48 hours, all of them at or above the listed price. Robert Cooper with Arista Real Estate, LLC, was McGhee's agent and has been nothing short of exemplary in his career as he has been able to get the optimum price point and provide the right advice to help get the home ready for showing. Also, on average homes in this region usually sell within 75 days. To figure out the time frame of selling the home and understanding the market more accurately, Cooper would have to ask the seller questions. He takes great pride in doing real estate in this region which he calls very historical, unique, and exciting. Whether you are a  first-time buyer or looking for something new in the neighborhood, then Robert is the best person to get the deal done.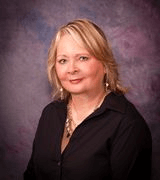 Cindy is a real estate professional that strives hard to give her best to all that she caters to. She is experienced as a Buyer's Agent, Listing Agent, Relocator, and Staging. Cindy worked in the public sector for over 40 years and developed a great sense of understanding what people desire. He makes it a point to provide them with the experience of answering questions during the informational stage and working with the early or the late stages of buying or selling.

For first time home buyers, she reviews the relocation and the specialties of the area. She knows the ins and outs of Lake Property. Her clients and customers are a top priority and stand committed to them when it comes to working through the entire transaction. This could be a house, townhome, land, farm or condo in the Danville area. These regions surround Virginia and North Carolina. This makes her a licensed realtor in both states and makes it more convenient for buyers that are looking for property in both properties.  When you work with a local real estate agent, then you will have the advantage of being able to have greater access to local listings and this can be found on the Multiple Listing Service or on sites online. Since you are working with the most qualified professional and takes time to understand your requirements and budget, you will be able to figure out the right property. Additionally, Cindy makes it important for you to feel comfortable, relaxed and make the entire transaction a pleasant experience.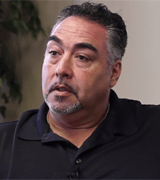 Sam is a real estate practitioner with 14 years experience in Northern Virginia since 1998. Also, he is an agent and owner since 2004 as a Certified Residential Specialist (CRS) and Accredited Buyer Representative (ABR) and the Top Producing Agent since 2005. He specializes as a Buyer's Agent, Listing Agent, Foreclosure, and Short-Sale. Ninety percent of business for Sam is through referrals and this is proof of his philosophy of "Relationship Real Estate, Clients for Life" has revolved around why he has such strong relationships with his clients. He has practical knowledge, superior judgment and common sense approach to make your home sales simple. He brings with his experience and knowledge with working with clients and as a broker he works hard to close within a time frame. His philosophy of "Caremenship vice Salesmanship" is what drives him to achieve his goals. He knows what it takes to get the job done, loves his job and is passionate and believes in everything that he works on. Also, he feels strongly that "Sales is something you do FOR people not TO people." He focuses his attention on his clients and to choose his dreams and goals to firmly root the dreams and financial well being of his clients.
Real Estate Accomplishments:
Current Broker/Owner of Reality Realty Professionals, LLC Certified Dave Ramsey Financial Counselor, People Of Distinction Humanitarian Award, 2016  Entrepreneur Of The Year Award 2013 Military Friendly Business Of The Year Award 2012, Certified Residential Specialist® (CRS), Top 4% of the Agents in the Nation Accredited Buyer Representative (ABR) Military Relocation Professional (MRP) Certified Military Relocator (CRM) Certified, "100 Days to Greatness" Brian Buffini Mentor and Marketing Coach Former Owner of Re/Max Platinum Group Re/Max Platinum Top Producing Agent for 2006, 2007 Former Owner of Preferred Real Estate Service, LLC Preferred Real Estate Top Producing Buyer Agent 2008, 2009 Keller Williams Top Producing Agent for 2004, 2005 Keller Williams Superior, Fredericksburg Rookie Of The Year 2004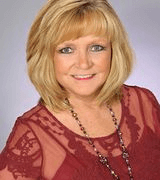 Sue is a realtor with 13 years of experience as a Buyer's Agent, Listing Agent, Relocation, Foreclosure, and Property Management. Selling a home is more than a decision, it has a lot of emotion attached to it. This is why it's important that you choose to work with the right real estate representative and not just a salesperson. This means that you need the right person that will understand your needs and care of you till the point of sale. This means that she provides services as a Marketing Manager, Transaction Coordinator, Community Consultant, Property Specialist, Experienced Negotiator, Trusted Advisor, and Real Estate Professional. She makes it a part of her effort to offer you complete services which includes relocation too. Sue also works with property management services, mortgage services, title and settlement and home warranty. When it comes to property listings, most of them are either listed with Sue in the areas that she specializes or with a trusted associate that she can take forward. Whether you are a first time home buyer or an experienced buyer, she knows what it takes to get you the right property and find inroads to get the property that you desire.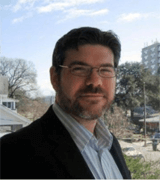 Eric is the principal broker and owner of Neptune Realty. He specialties include being a Buyer's Agent, Listing Agent, Relocation, Certified EcoBroker and Property Management. At Neptune Realty, you gain the expertise of a service-oriented company with the latest technology. This company has a good knowledge of the law of the land and the market value that will allow them to negotiate with better terms for their clients. Originally, Eric lives in New York City and currently resides in Virginia Beach. His interests lie in technology, science, community development, science fiction and green building.
He is also an EcoBroker and provides a better understanding of the energy opportunity and environment issues to make a better informed real estate decision. He also works hard as a relocator and a property management expert. Eric and his team will get you the best value for money when it comes to negotiation. They follow appropriate regulations and work to make all transactions trouble free. Cardon holds a number of designations in real estate which includes broker's license and certification that allows for a meticulous handling of paperwork and understanding the laws of the land.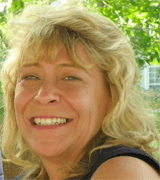 Tina works as a realtor extensively when it comes to buying, selling, investing and negotiating effectively. This is needed in an ever-changing real estate market as in the case of today's market. She is the President of Friends In Real Estate (FIRE team) which is committed to providing you the very best customer service, resources, skills, knowledge and the special attention needed in this profession. Also, her personal service includes designing and effectively planning the entire real estate process. This will make it stress-free when she represents you and builds on your best interest that leads to a strong relationship and a realtor for life. It was almost five years ago that Tina created a new business under the name Dubois Enterprises LLC. Their mission was to rehabilitate older homes in the Hampton Roads area and help buyers achieve their dream of owning a home. She understands the construction and labor costs that come with building and renovations of homes. She has several business contacts and construction resources available to assist her with her customers from getting their home ready to be market ready. Also, she assists customers that not only need new homes but to rehabilitate and investing in the right properties. Tina became a Realtor after twenty-five years of accounting, finance and business management. She specialized in public accounting for over twenty years in construction accounting, income taxes and business consulting. She made her career change after she worked as the Chief Financial Officer for Norfolk Convention and Visitors Bureau. Tina is now a real estate agent for over four years and has been buying and selling homes at Hampton Roads area. She uses her knowledge of the market and negotiation skills and creativity to make assessments. Otherwise, she loves thinking outside the box and using new methods to drive sales and change the future of real estate.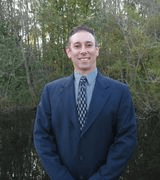 Michael has been a real estate agent since 2000. He is known to help people of North Carolina and Virginia. He is a long time resident of Hampton Roads. His parents moved from New York to Virginia Beach in 1976. Earlier in his life job options were limited. He grew up in Birchwood, a neighborhood in Virginia Beach near the Central Library. After which he graduated from Princess Ann High and continued at TCC. Here he earned a degree in Business Administration. In 1990, Michael was married at age 19 and decided to have his first home. This was a townhouse between near Lynnhaven Parkway and Holland Road. In 1991 he worked as a house painter, and in 1992 he started doing flooring installation. It was in 1993 that he purchased some land in Hickory area of Chesapeake. He decided to work on this place as his own contractor and this made him decide to be a general contractor. He got an A in 196 when he wrote his contractors exam. It was in late 1999 that he had a tough time selling 2 spec homes and decided to learn how to sell houses. In 2000, he became a licensed real estate agent and joined Wainwright Real Estate. Then in 2002, together with a friend, he formed a construction company that did additions and remodeling. It was in 2012 that he decided to focus mainly on buying and selling homes and felt it was his goal to help people find their home.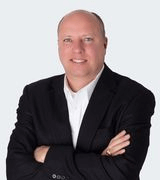 Steve is an accomplished Buyer's Agent, Listing Agent, Short-Sale and Property Management Expert. He founded Southerland Real Estate in 2010 to provide clients with an alternative to the traditional real estate model. While some businesses put their needs ahead of customers, Southerland Real Estate recognizes that business revolves around clients. Since they recognize this, their business model is simple and places clients at the core of everything they do. This is why they are known to record the Top 20% of all real estate brokerages in Hampton Roads. They focus their attention on their clients and recognize their needs and behaviors. This reflects the value they add and the commitment they have towards their work. They use the internet to their benefit and embrace change. While some businesses struggle to adapt and be a part of the revolution, they use the web as their foundation. They remain committed to their investing in internet-based technologies and add value to clients and enhance their experience. They also look not to compromise on ethics and earn their clients trust both in words and deeds. Also as their real estate agent, they are a strategic relationship partner and represent them at all times.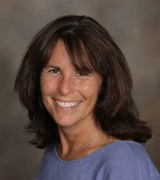 Marjorie has over 15 years of experience as a realtor and specializes as a Buyer's Agent, Listing Agent, Relocator, and Short-Sale.
The secret to a successful real estate experience is ensuring that you have the right real estate agent with you at all times. Marjorie knows exactly when to purchase or sell real estate in the Hampton Roads region. This is a major financial decision and represented by a professional real estate agent. So whether it's your first home or upgrading or moving area, you should allow them to help you care of business. Whether its a goal in mind or a specific need or to find information about a real estate deal, Marjorie can help you out.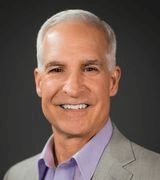 Joe moved to Virginia Beach in 2008 after serving several tours in his military career spanning 31 years. He specializes as a Buyer's Agent, Listing Agent, Relocator and Short-Sale specialist. He enjoys promoting a better life for his community to live a more prosperous future.
He had held several leadership positions and has helped many families make the most important investment in their lifetime. This is, of course, the purchase of their own home. He founded Joe Camarda Team LLC and helps buyers and sellers with the process of successfully negotiating the best price possible. Joe feels that you need to buy a home that fits your needs and enhances your daily life. Also, your home should be within your budget and stay as a foundation of financial stability and prosperity. He is grateful to be part of the At Coastal Team and the local community at large. His team of professionals looks to exceed clients expectations every time.
If you are looking at making Virginia your home or looking to set up shop, then you should look at connecting with these realtors. Also, if you are buying a new home and mortgage is underway then use this interactive mortgage calculator to get the best deal. You can get a fair idea of the home warranty premiums and the ratings of companies in Virginia. This will put you in a better position to determine which mortgage works for you and here you can figure whether the interest payable is way too high.