Disclaimer
We maintain complete transparency with the readers on our website. The company rankings on our site are independent of any marketing relationships that we may hold with a home warranty company. We may receive compensation for receiving quotes or placing advertisements. However, this does not affect a company's rankings. Companies are ranked solely on the basis of consumer reviews and ratings received from home warranty users.
*The lead information obtained will be sent to the respective companies as selected by the readers. However, the lead will be shared with a similar company if the selected company either doesn't participate in Leads Program or doesn't respond.
Videos
Welcome to our video section! This page features several informative videos about home warranty and related topics. Do watch our videos and tell us what you think!
How to pick a home warranty?
Ever wondered if there was a foolproof way to select home warranty policies? Well, there is! Watch this video to find out more!
What To Ask Your Home Warranty Company?
Here are a few things that you should ask your home warranty company before you sign a contract with them.
Pre-existing Conditions In Home Warranty
What are pre-existing conditions? Are they covered by home warranty plans? Watch video to find out more!
Why Are Home Warranty Claims Denied?
This video explains the various common reasons behind claim denials in home warranty plans and how they can be handled.
Home Warranty Vs. Homeowner's Insurance
Home Warranty and Homeowner's Insurance are not the same! Watch video to find out how they differ!
Maintenance of Household Appliance
Extend the life of your household appliances with these simple tips!
How To Cancel Home Warranty?
Do you want to cancel your home warranty without having to go through a verbal battle with the company's reps? Watch this video to find out how cancellations are done!
HomeWarrantyReview.scom
All your home warranty needs in one place! Find out about top companies, plan prices and share your experiences with us!
Home Warranty 101
All you need to know about home warranty plans! Just the basics to get you started!
Home Warranty Costs
Home warranty plans are affordable. But do know about the various costs involved in a home warranty plan?
Home Warranty Vs. Home Insurance
Find out about the differences between Home warranty and Home insurance.
Home Warranty – Must Know Tips And Tricks!
Here's a fun video on home warranty tips and tricks!
Home Warranty – Research & Facts!
Wanna find out some cool facts about home warranty? Watch video to find out!
Home Warranty Plans – How Do They Work?
Find out how the very helpful home warranty plans work!
Home Warranty – Compare Best Plans
Do you know that the wisest way to buy a home warranty plan is by comparing all the plans in the market by visiting HomeWarrantyReviews? Find out more, watch the video!
Planning For A Home Warranty
Things you need to plan for before you sign a home warranty contract!
Home Warranty – An Overview
Here are some of the very basic things you need to understand about home warranty plans!
Grab the best Home Warranty deals from the top rated companies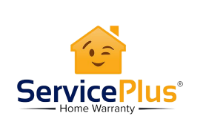 SPECIAL OFFER
$200 OFF
and
2 MONTHS FREE
+
ROOF COVERAGE
https://www.homewarrantyreviews.com/wp-content/themes/HWR-2020