Top 15 Must-Know Appliance Buying Tips
PUBLISHED: September 24, 2018
•
6 MINS READ
Whether you are renovating your home, moving or looking for help with chores at home, you might want to consider buying new appliances. However, it's important that you do your homework, ask your neighbors and friends, and go for appliances that have great reviews before buying one. To help you with your search for suitable appliance, we have listed proven appliance buying tips. Have a look at them!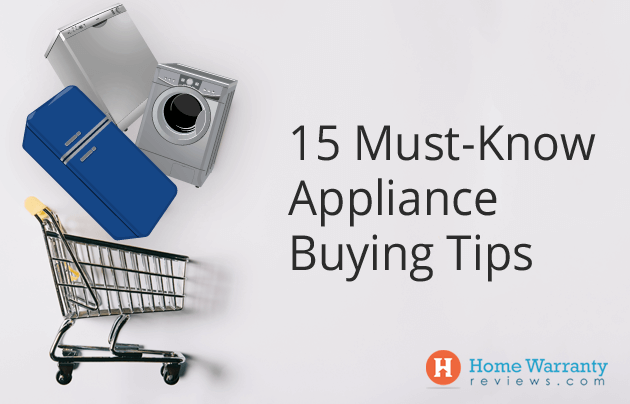 Top Appliance Buying Tips
Appliances form the backbone of any working family and this is why it's so important to choose the right ones that give you optimum utilization. Do take note of these handy tips before you go about buying your dishwasher, refrigerator, washer or dryer:
1.Why Repeat the Same Mistakes?
If you heard from a friend about certain flaw in an appliance, would you still go ahead and buy it? So while others suffer from the pains that these appliances give them, you won't have to. In a casual conversation with friends, they are sure to deliberate about their bad experiences. Some of those conversations would include appliance related disappointments and flaws. This would go a long way if you have to make a purchase of an induction cooktop, front load washer or even a stainless steel microwave. You need to spend time and ask them about the best features of their new appliances. Also, ask about how often they would have to call for repairs and what they would buy if they didn't buy the appliance that they picked up.
2. Do Your Research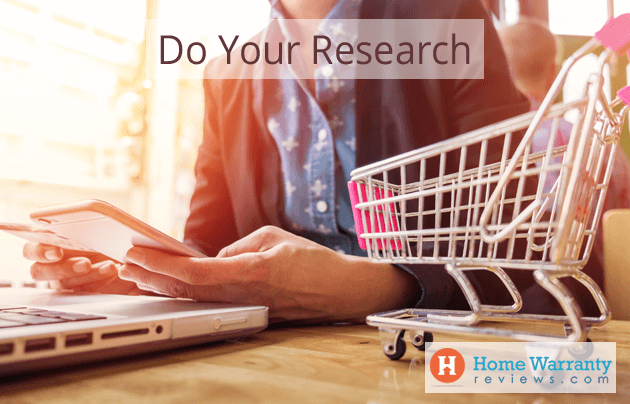 Reading up about appliances and doing your homework is one thing. But, owning an appliance and learning about it is the next best thing. You can get first hand knowledge about individual appliances from people that own them. This means that you need to prep yourself with some questions on the pros and cons and learn about any bad experiences.
Another great thing to do is to look for online reviews, reviews posted on websites and those that share details about their experiences. Here you will get to know from real-life experiences about things like a noisy appliances and if they need constant repairs.
3. Do-It-Yourself Installation
Save on installation costs by opting for a DIY installation. Instead of asking your retailer for installation help with a new appliance or delivering it to your home, you could consider doing it yourself. Quite simply you could load the appliance at the back of your pickup and use YouTube videos as a visual aid to complete the installation. As a last resort, you can connect with friends or family to put the appliance together. This would probably cost the amount of an expensive meal or even as much of a case of beer. So while you're at it, you could consider a cold one, enjoy some much needed camaraderie and learn more about each other in the process.
4. Say No to an Impulse Buy
Whether you're buying a shiny new fridge because it was chrome plated or even a car that had cup holders for that matter, you've probably done it out of impulse buying. But you need to ensure that you don't make this mistake when you walk into an appliance showroom. You need to look beyond things like energy efficiency and lifetime warranty.
What you need to do is make a list of all of these features and go from one showroom to the next and get the best model with a combination of these priority features. Then wait for a great sale since most showrooms want to clear space for the new models and go with a friend to buy your appliances.
5. Buy for Yourself
Before you invest in an appliance, you might want to look back and learn about yourself. The more detail you get into learning about yourself, the better prepared you would be before you make a purchase.
So if you watch MasterChef, this does not mean that you're one. That being said, if you are used to storing a lot of food then a small refrigerator is not the way to go. At the same time, you wouldn't need a supersize washing machine for a family of three. Also, if you're an avid book reader and you don't watch much TV, then a large LED television set would not be ideal.
6. Read the Fine Print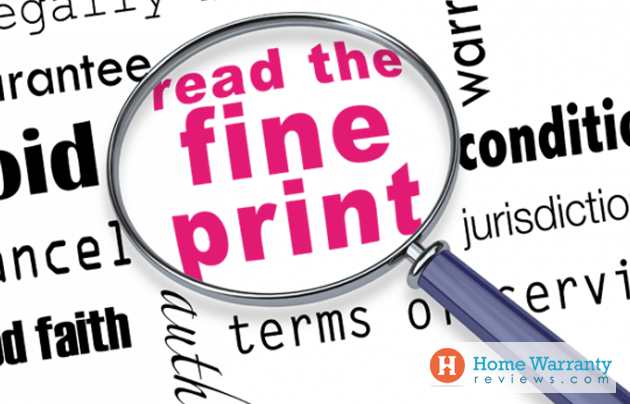 You should make sure that you read the instructions before you use an appliance. Words like Caution would seem imperative when you breeze through the user manual. You would be the only one to blame if you do not follow plain instructions especially when you are installing the appliance. So if you have a user guide that is in Spanish, then it would be really hard to program your device. In this manner you would reconsider if this is not the right appliance for you.
7. Measurement is Key
Before you buy an appliance make sure that it fits in your home and that it can be easily carried to the allotted space. Appliances should not break into the ceiling or stick outside the allotted space. There are several stories about how kitchens are found at the end of steep stairways or after a narrow doorway and this means that its near impossible to move the kitchen to its desired spot. In order to get ahead of this problem, you should make a map of your home and bring it to the showroom and explain to designers about the space constraints. Also, you should connect with the salesperson and go over the measurements once again before you make the final purchase.
8. Never Fall for a Pretty Face
Why fall for good looking grates and shiny knobs when your appliance could break easily or burn out? This means that your quick decision to buy something based on looks could cost you dearly. The worst part is all you would do once the appliance fails is recollect the time when you fell in love with the appliance. In order to come away without feeling you are making a blunder is to ensure that you read the features and buy only after making well informed decision.
9. Get Free Delivery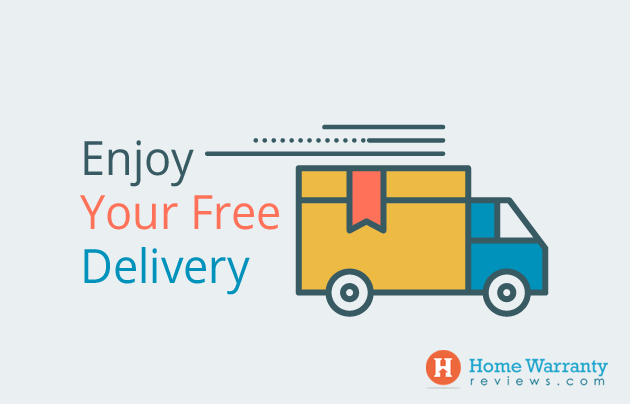 When you are buying a new appliance, you should insist on free delivery. Most appliances that exceed a certain price usually come with free delivery. Also, almost all ship to store allow for free pick-up. If they deliver you save on gas and it reduces the burden of ensuring that you are not liable for breakages during transporting the appliance.
10. Choose the Right Size for You
There are times when you come across appliances of different shapes and sizes. This means that if you are frying fish in a pan then you need to ensure that you have a big enough pan. Similarly, if you are someone that bakes often in a microwave, then you have to ensure that it is big enough to hold Pyrex baking pans. Also, you need to watch out for low-slung ovens and front-loading washers that are priced low and is not the right size for your cooking or cleaning then you would probably run out of luck.
11. Do a Door Inspection
You need to be critical and check if the fridge doors open on the left or right. If you are not careful then you would have to deal with a door that opens on the wrong side. Does the door stick so firmly that you need superhero strength to open the door? So does this make you want to keep the door slightly ajar as you finish cooking. Well if you look at the plus side, it will help save energy and keep you on a diet if you hardly open the fridge but otherwise you might just yank the handle off.
12. Check With Other Known Buyers
Ask and find out from others if major appliances fit the bill. These appliances could bring out a serious amount of unwanted grief if you are not careful. While a cooktop brings out a lot of sizzle, smoke and steam, it will require equally dazzling exhaust fans. Or how about a high-rpm front-loader that would rattle a room with the spin dry. Also, dryers need to vent properly and ensure that it doesn't lead to a sweaty lungspace.
13. Measure Before Buying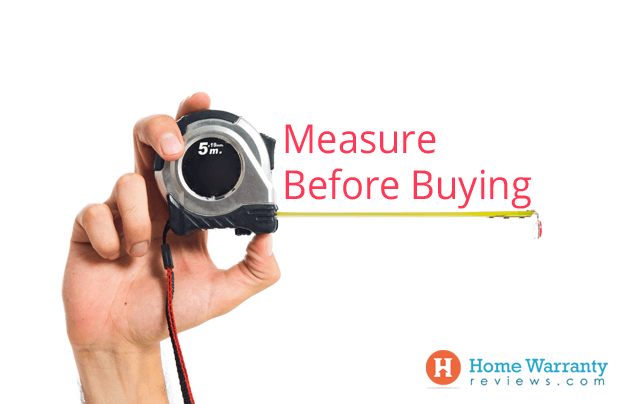 Don't forget to write down dimensions and consider that your new appliance is intact in the new surroundings. What you need to do is to consider the counter depth for the fridge proposed space. This means that you need to consider a thick door or a huge handle. You need to look beyond the existing gas range and if the cooling pipes protrude.
14. Check for Repairs
Always remember that when you buy an appliance, you need to ensure that you ask for the name and mobile number of those that can help service it. You should know that servicing varies from one brand to another and this is based on location. This would mean that foreign appliances could be hard to repair based on where you dwell and if the repairman can understand the problem with the appliance.
15. Bargain Well
Don't just buy an appliance upfront, you need to check with other dealers for the lowest price. This way if the price seems high then you can negotiate well with the dealers and get the lowest price offered by the competition. If you still can't seem to convince them about the lowest price then you should insist on free delivery and installation or even free extended warranty.
Why You Need a Home Warranty?
Before you set out on buying an appliance, you should consider extended warranty and a home warranty.
One should know that a single appliance buy costs a substantial amount of money. So you need to ensure that you do not make a mistake by buying the wrong product. This is why it's important that you ask the right questions before you buy something.
Why should you end up with unnecessary surprises?
This is why it's important that you sign up for a home warranty and ensure that all the appliances that are dear to you, come under the covered appliances bracket. If you are still perplexed then you should consider the home maintenance calculator. This will help you make the wise decision to buy into a home warranty plan and save you from a ton of out of pocket expenses.