Protect home appliances & Systems with a Home Warranty
America's oldest home warranty reviews & research platform. Home to the largest pool of reviews, tips & offers!
Washer or Dryer - Covered
Overall expenses with
a home warranty
$450* p.a.
Without home warranty
Repair Cost
$130 - $500
Replacement Cost
$750 - $2000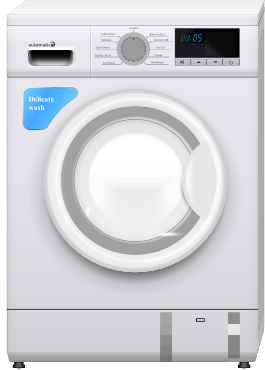 Water Heater - Covered
Overall expenses with
a home warranty
$450* p.a.
Without home warranty
Repair Cost
$100-$1000
Replacement Cost
$750-$1500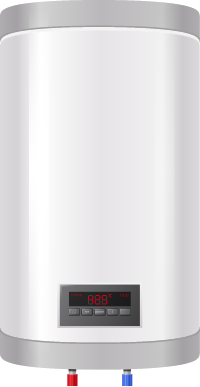 Oven -Covered
Overall expenses with
a home warranty
$450* p.a.
Without home warranty
Repair Cost
$130-$650
Replacement Cost
$100-$2000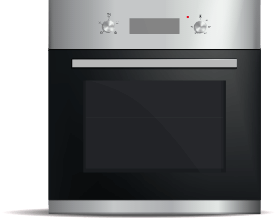 Microwave - Covered
Overall expenses with
a home warranty
$450* p.a.
Without home warranty
Repair Cost
$200-$300
Replacement Cost
$90-$800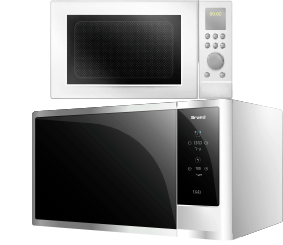 Air Conditioning System - Covered
Overall expenses with
a home warranty
$450* p.a.
Without home warranty
Repair Cost
$20-$2900
Replacement Cost
$5000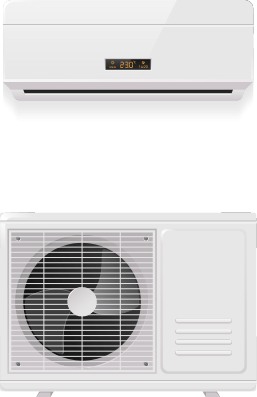 Heating System - Covered
Overall expenses with
a home warranty
$450* p.a.
Without home warranty
Repair Cost
$80 - $1200
Replacement Cost
$3000 - $5000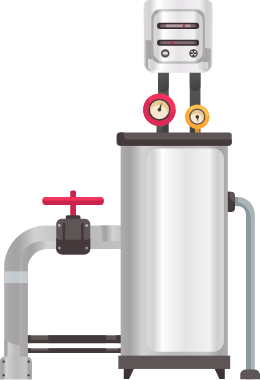 Refrigerator - Covered
Overall expenses with
a home warranty
$450* p.a.
Without home warranty
Repair Cost
$200 - $400
Replacement Cost
$750 - $2000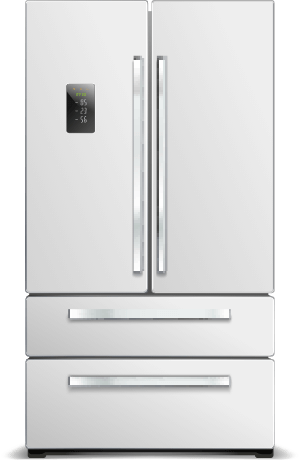 Septic System - Covered
Overall expenses with
a home warranty
$450* p.a.
Without home warranty
Repair Cost
$200-$1500
Replacement Cost
$3000-$10000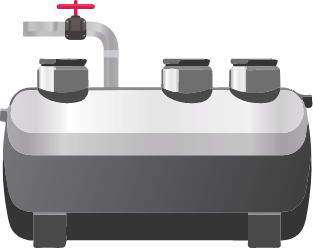 Request a free quote from top home warranty companies serving your location
Quick glance at the top home warranty companies 2022
The homewarrantyreviews.com advantage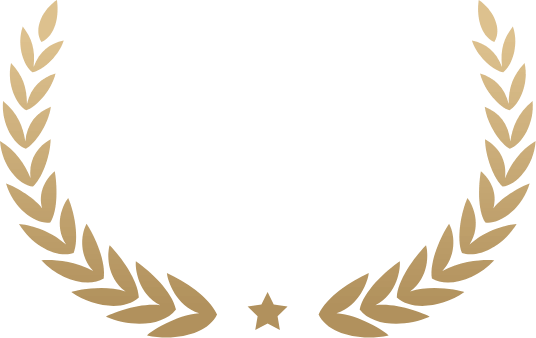 14 Years
worth of expertise
to solve all your
home warranty needs
End-to-end resolution of home warranty needs and queries
80+ companies reviewed
Proprietary complaint resolution platform
96,551 consumers' reviews
Exclusive deals and offers
Detailed guides and smart tips
How do we rate home warranty companies?
Most home warranty companies offer the same kind of products and services, with a few exceptions. But, they do vary drastically in pricing and customer service quality. Shelling out a few extra tens of dollars is not usually a problem, but only if the home warranty company offers services worth the hype. With their websites being overwhelmingly positive and random user reviews being hard to authenticate, that's where we at HomeWarrantyReviews.com come in.
We review, compare, analyze, and process user-generated opinions to give you reliable ratings and company evaluations. The intention is to evaluate the companies according to how they serve their customers and not how they market themselves. Our methodology uses several parameters to decide where a company should rank as follows:
Home warranty company credibility-

We find out if the company is trustworthy, registered with appropriate industry bodies, and correctly incorporated.

Transparency-

We check if the home warranty companies are willing to offer information that the customers want to know about.

Quality of Reviews-

We give extra emphasis to reviews that detail the nature of the problem and resolution offered by the company.

Pricing-

We take a look at the pricing of home warranty plans in the context of the benefits offered.

Coverage-

We compare the coverage offered by home warranty plans from different companies to determine the company's commitment to excellence.

Complaint Resolution-

Companies' intent and robustness in addressing the customer concerns in our Consumer Resolution Program are measured.

Claims and Settlements-

We consider user reports on the ease of settling claims and the turnaround time.

Innovation-

We identify if the companies go the extra mile to provide value-added services and unique coverage options.
Top-Rated Home Warranty Companies 2022
Compare Other Home Warranty Companies At A Glance
Company name

Plans available

Pros

Cons

States covered

Old republic home warranty
Standard plan
Ultimate plan
Ultimate (W/D/R) plan
Platinum plan

Offers home security services
Offers home moving services
Home electronics coverage available

Does not serve North & North-west US
13-month plans available in very few locations

28
2-10 home buyers
Simply kitchen
Complete home
Pinnacle home

40+ years of experience
Exclusive appliance benefits
Offers "Even If" service guarantee

Limited coverage
Poor customer service

44
HomeServe home warranty
TotalHome warranty appliance plan
TotalHome warranty combo plan
Premium home protection plan
Complete plumbing repair plan
Interior protection plan
Home comfort plan

Several plan options to choose from
Partnership with several utility services

Plans benefits and exclusions vary from place to place
No nationwide coverage

36
Landmark home warranty
Total protection plan
Home systems plan

Offers home system tune-ups
Pest control services available

Coverage available in only seven states
No ductwork coverage

7
American residential warranty
Platinum premium
Platinum
Heating & cooling
Kitchen plus

Offers coverage for electronics
Affordable deductible
Option to customize coverage

24/7 customer service not available
Limited optional coverage options

50
OneGuard home warranty
ApplianceGuard
SystemGuard
HomeGuard

Offers maintenance & care services
Offers pest control services
Short waiting period

Only available in 3 states
Complaints about response time

3
How to get the most out of home warranty
Your home warranty plan will fulfill its primary purpose, that is, saving you from costly repairs, whenever there is a covered breakdown. However, some home warranty owners have regularly voiced concerns about unfulfilled claims' promises and other service-related issues.
While there have been cases of some home warranty companies finding contractual loopholes to evade responsibility, in most cases, the issues could have been avoided by a reasonably thorough research from the customers.
To help our readers to make the most of their home warranty investments, we've listed out some important points that need consideration from the potential customers. The most important thing to do is to read the contract thoroughly to avoid any misunderstandings. Here are some points to help you end up saving more money and enjoy more peace and calm in your life.
Find Out When You Need A Home Warranty
You own old systems & appliances: If you own a home that has home systems and appliances over 3-5+ years old; or if they are no longer under manufacturer warranty (not even the credit card warranty extensions), you might benefit from a home warranty. That 5 year mark is when devices start showing signs of wear and tear.
If your home is on the market: Your realtor may recommend that you get a home warranty. It's seen that homes covered by a seller's warranty sell at a 3% higher than the asking price. You can also close the sale faster when the buyer has no concerns about spending on right repairs after moving in.
If you own rental property: A home warranty is a great way to reduce your liability towards maintenance costs. You can make a lot of money by having a home warranty company cover the repair services when your tenants report problems. You can also outsource the hassle of dealing with repair technicians.
Make sure you shop the right policy and choose one that covers your specific liabilities as a homeowner, landlord or seller/buyer.
Here is a handy table of most pressing needs:
| | | Landlord | Seller/Buyer |
| --- | --- | --- | --- |
| Critical home systems and appliances to cover | HVAC, Electrical, Plumbing systems, Refrigerator, Washer & Dryer, Roof Leak, Oven/Range/Cooktop | HVAC, Electrical, Plumbing systems, Roof Leak, Rekeying, Pest Control | HVAC, Electrical, Plumbing systems, Rekeying |
| Age of Home/Systems and Appliances | 3-5+ | Anything out of OEM | Any |
| Level of Coverage | Basic/Comprehensive | Comprehensive | Basic |
Communicate Your Issues With Clarity
Sometimes, home warranty companies find an opportunity to turn your claim down if you fail to communicate your issues with clarity. Make sure that you're conversant with the contract when you file your claim and explain clearly to the agents and managers why the problem should be covered. Many home warranty policies provide money for minor restorations to rough finish, so you should not fail to avail of those.
Try To Get The Best Service Contractors
Most often companies send out qualified service contractors, but there have been cases with smaller home warranty companies sending out below-average professionals to save money.
Most companies don't tell you before hand who they are sending out but try to find out which service contractor they have scheduled for you. If the contractor is not well-reputed, ask for a different one.
Don't File A Claim If The Part Is Not Covered
If the mechanical failure is due to a non-covered part, don't file a claim. You'd have to pay the service contractor the deductible for no reason. Ensure that you maintain service records of repairs performed that are not covered by the warranty, so that they don't create problems with processing claims later on.
Opt For Cash Pay-out Settlement For More Flexibility
Sometimes home warranty companies offer cash in lieu of repair or replacement services. This amount may be lower than the retail pricing but taking it would let you choose the service provider or the make and model of the replacement.
Buy Home Warranties During A Sale
Most companies do offer small discounts on their platforms all year round, but you can get larger ones around Christmas, Black Friday, New Years', etc. You should also avail of free quotes from platforms like HomeWarrantyReviews.com where the companies offer special deals and larger discounts. You will end up saving a lot of money.
Guide To Minimizing Home Repair And Maintenance Costs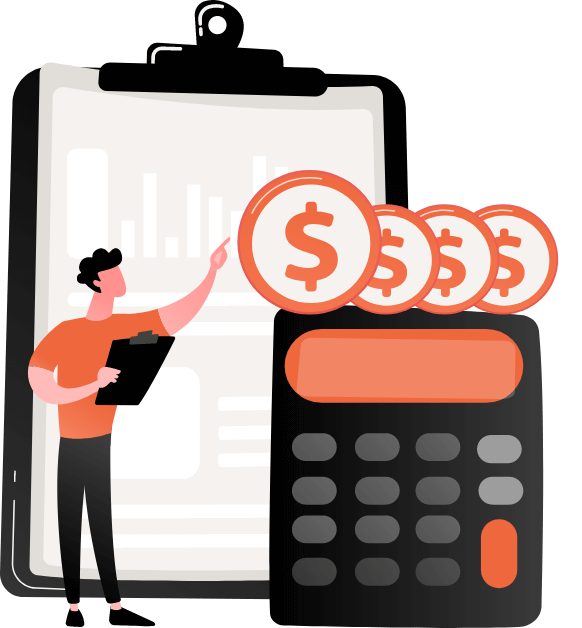 Step 1
Take inventory of your home
Note down the age, and breakdown & maintenance history of your home systems and appliances
Step 2
Use calculators to plan finances
Our home maintenance calculators show the potential maintenance costs vs. the home warranty costs. Find out how much value home warranties may add to your household
Step 3
Compare home warranty plans
Check out the coverage, pricing range and detailed reviews of home warranty companies. Also check out user reviews to see how they meet customer expectations
Shortlist the best options and get free quotes from the companies serving in your location
Step 5
Maintain the home systems and appliances
Now that you have a home warranty at your service, you can use your household budget for actual emergencies
What should your home warranty cover?
Home warranty companies offer coverage for various systems and appliances. However, not all plans cover all the devices in your household. Companies offer various plans, splitting the coverage offered to crucial devices.
While selecting your home warranty plans, it is recommended that you ensure the following systems and appliances get covered in the plan you choose:
| | | | | |
| --- | --- | --- | --- | --- |
| HVAC | Electrical System | Plumbing System | Kitchen appliances | Cleaning Appliances |
Most companies don't offer coverage in their main plans to some of the most expensive appliances at home due to the exclusivity of these devices but cover them as add-on items. Be sure to include systems and appliances as mentioned below in your add-ons if you happen to own them:
| | | | | |
| --- | --- | --- | --- | --- |
| Pool pump | Septic pump | Rekeying | Roof Coverage | Wine Cooler |
home warranty resources: articles, tips and updates
The best way to improve your claim processing is to maintain your home systems and appliances in great working order. Use these guides for top-notch maintenance of your systems and appliances.
Guide to HVAC Maintenance
HVAC is one of most extensively used home systems. Many US states veer between extreme temperatures, causing the system to wear out faster. A home warranty saves a lot of money on HVAC repairs, but to ensure that you remain eligible for coverage, you have to maintain the systems as directed by the manufacturers. Click here to read more
Guide to Plumbing Maintenance
Plumbing systems are absolutely critical for homes to run smoothly. Not only do you need running water, but having plumbing leaks can also lead to wall damage, flooding and other expensive hassles. Home warranties cover most crucial plumbing system parts. Regular cleaning and maintenance is important not just to avail coverage but also prevent larger problems. Click here to read more
Exclusive Deals
Select Home Warranty
$150off
+
Free roof coverage + 2 months free
States covered

46

Complaint resolution program

Yes
FAQs
Should I get a home warranty or start a DIY repairs fund?
A home warranty policy provides coverage for the major appliances and systems in your home. It comes into effect when a covered item fails due to general wear and tear. The company sends out a service technician to diagnose and resolve the problem, and in cases where repair seems unlikely, a replacement is provided. The cost of a home warranty is less than the amount you'd have to pay in case of an unexpected breakdown.
You can never be too prepared to care for home emergencies and therefore maintaining a DIY repair fund alongside a home warranty is a good idea. There are some parts that home warranty companies don't cover. Alternatively, if you want a replacement with an upgraded model, the company may not cover that. A DIY Repair fund can come in handy for other home improvement activities as well.
Is home warranty a scam?
Over the years, the actions of a few dishonest companies have led to home warranties being labeled as scams. Home warranties, as a premise, may come across as 'too good to be true' initially and raise doubts that they are a form of fraud. The idea that a policy provides comprehensive coverage to the appliances and systems in your home is generous and may seem suspicious to some.
There are, however, many leading home warranties in the market that have millions of satisfied customers, high business ratings, and positive reviews - a testament to their legitimacy. However, it's not possible for any product or service to have only positive reviews and home warranty companies do receive flak when they disappoint.
A common problem seen is lack of research and not reading the home warranty contract carefully. Some sales agents may be in a hurry to close the deal making the customer oversee the nuances of the contract. Taking your own time to read it and understand every clause is essential.
Will the home warranty company deny my claim?
Home warranties are, first and foremost, service agreements that offer repair and replacement services to the covered items in your home in lieu of a small fee. As such, companies offering these services abide by all the terms and conditions laid down in your contract.
There are a few instances where your claim can be denied. The most common cause for claim denial is when someone files to get an uncovered item repaired. Another reason may be that the item's breakdown was due to the failure of a component that is not covered by the home warranty company.
You can increase your chances of a successful claim by getting a home inspection. You should also carefully review the home warranty policy to understand the coverage extent and other necessary details.
How much money can I save?
The average cost of a home warranty policy is usually $350-$700 per annum. The monthly cost ranges from $30-$75. Apart from the annual or monthly payment, you need to pay a small deductible to your service technician when he comes to fix the issue. This amount may be $50-$200. Some companies offer multiple deductible options.
Compare home warranty costs with the repair or replacement of the appliances and systems in your home, and you'll realize that hiring independent contractors for services can run into thousands of dollars.
*These are approximate values. Submit a free quote to get the exact prices.