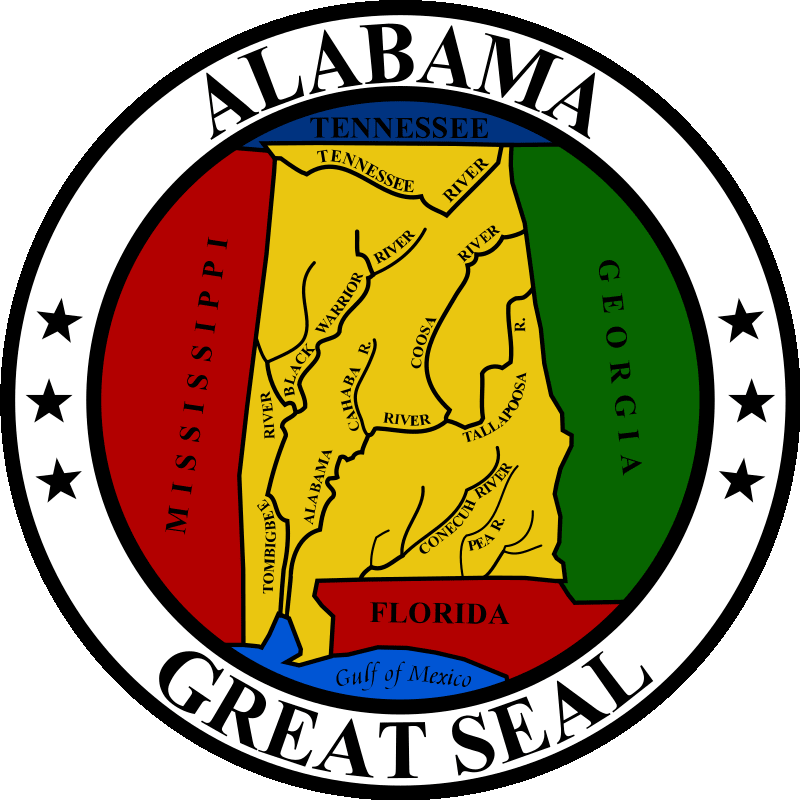 Best Home Warranty Companies in Alabama 2023
Due to its location in the deep south, Alabama experiences hot and swampy summers, resulting in frequent maintenance issues of home systems and appliances. A home warranty helps households save an average of $15,000 on maintenance expenses from routine wear and tear. We've reviewed Alabama's best home warranty companies to help residents pick an ideal plan.
Disclaimer: We facilitate quotes from reputable home warranty providers and may earn a commission, but that does not influence our evaluation process to produce unbiased reviews.
Alabama Home Repair And Replacement Cost
This list depicts the average cost of maintenance of the essential home appliances in Alabama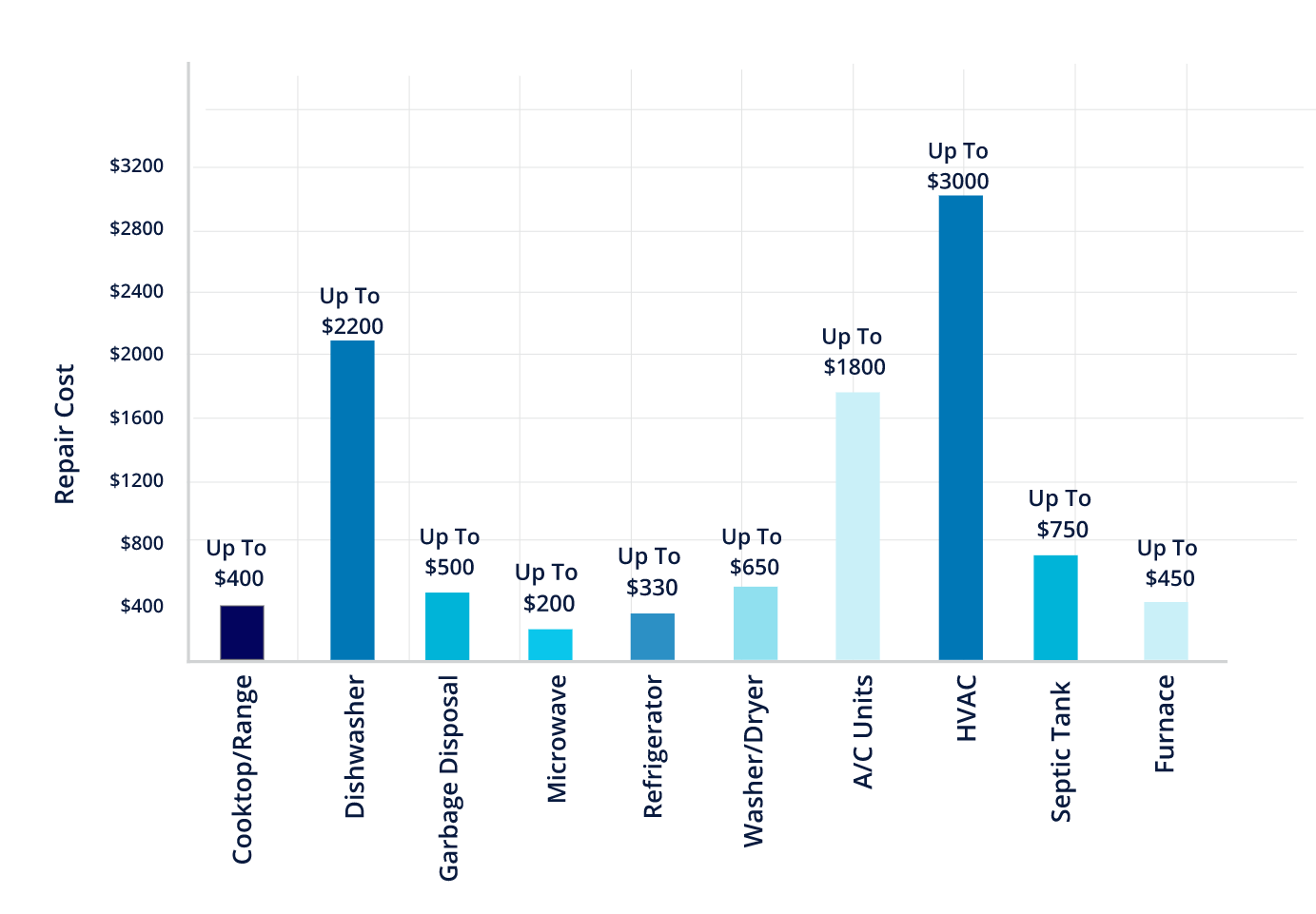 Above data shows how much a homeowner spends on repair on the appliance in Alabama. So, even if  2 or 3 home systems need repair or replacement at any given point, the cost can distress your budget.
90-day service guarantee
Two comprehensive plans
Covers 46 states

$200 Off + 2 Months Free Coverage

30-day labor guarantee
90-day parts guarantee
$3k dollar limits on each item

1st month free + Free roof coverage

Multi-year plans
Same-day response on claims
B rating from BBB

$150 off + Free roof coverage + 2 months free
Top Home Warranty Companies in Alabama
Explore these top house warranty companies in Alabama to find out which company suits your needs best.
| | | | | | | |
| --- | --- | --- | --- | --- | --- | --- |
| | | Premium (Monthly) | Coverage Limit | Workmanship Guarantee | Covers Pre-Existing Conditions | USPs |
| | | $46-$55 | Upto $3K/item | 60-Day | No | Covers Water Lines Upto 100 Feet |
| | VIEW MORE | $29 - $99 | $4k-$5k | 30-Day | Yes | HVAC- Tune-Ups |
| | | $60-$67 | $3k/item | 90-Day | No | Limited Roof Coverage With Annual Purchase |
| | | $44 - $47 | $3k/Item | 90 Day | No | Free Roof Leak Coverage |
| | VIEW MORE | $47-$87 | $2,500 | 30-Day | No | Covers Building & Improper Installation Repairs |
Best Home Warranty Companies In Alabama: Reviewed

We reviewed the top-performing companies of Alabama to give you a detailed view of their services, cost, and coverage. 
Choice Home Warranty
Best For Comprehensive Coverage
Founded in 2008, Choice Home Warranty has a network of 25,000 contractors and technicians across 49 states. The company offers comprehensive coverage to customers at an affordable price. Also, it claims to have a quick turnaround against any claim request. 
Pros
Free month and 5% off on annual policy
Offers Free Roof Leak Coverage
Plans and Coverage
Choice offers two options, Basic Plan and Total Plan. The basic plan covers 14 systems and appliances, whereas the Total plan covers 18 systems and appliances.
Cost
The Basic Plan's annual starting price is $510, and the monthly plan starts at $45. For a yearly fee of $610 or $55 per month, the Total Plan includes coverage for your refrigerator, washer, dryer, and air conditioner.
$50
$46.83

$46.83

Basic Plan
$54.75

$54.75

Total Plan
Exclusions and Coverage Limit
Choice Home Warranty does not cover damages brought on by neglect, lack of maintenance, unanticipated situations, etc., according to the company's sample contract, pre-existing conditions-related items are also not covered.
 Apart from these, there are fixed coverage limits, which are $3000 for diagnostic, repair, or replacement of covered equipment.
American Home Shield (AHS)
Best For Claims Settlement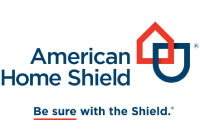 Cashback, Amazon gift cards, etc. on referrals.
With more than 50 years of experience, American Home Shield is a pioneer in the home warranty industry. The company is known for its strong contractor network. Additionally, it offers broad coverage options in its plans and the flexibility to choose add-ons for more specialized protection.
Pros
More than 5 decades of service
Customizable Plans
Cons
Upto 72 hours of contractor availability
Plans and Coverage
American Home Shield offers three plans – Shield Silver, ShieldGold, and ShieldPlatinum. ShieldSilver helps protect parts of 14 major systems, and ShieldGold includes 9 additional appliances in addition to everything in ShieldSilver. The ShieldPlatinum combines the other two with roof leaks cover and an HVAC tune-up.
Cost
ShieldSilve costs between $30- $45, ShieldGold costs between $39.99–$54.99 per month, and Shield Platinum costs between $59.99–$74.99 per month. 
$50
$19.99

$19.99

ShieldSilver
$39.99

$39.99

ShieldGold
$69.99

$69.99

ShieldPlatinum
Exclusions and Coverage Limit
Routine maintenance, venting, exhaust lines, chimneys, and cosmetic damage are not covered by the American Home Shield plan.
The company also excludes fire sprinkler systems, radon monitoring systems, home management systems, damage caused by pests, rot, fungus, mold, and bioorganic development.
Additionally, AHS's liability for repairing and replacing any covered products is subject to dollar limits. You may benefit from unlimited dollar limits on systems and up to $6k on appliances under the terms of the AHS contract.
ServicePlus Home Warranty
Best For Customer Service
ServicePlus Home Warranty, formerly Total Home Protection, is known for its affordable premiums and coverage in 46 states. Additionally, they run special discounts like $200 off annual coverage and 2 months free for brand-new clients, ensuring that the plans fit the household budget.
Pros
Unlimited Claims
Discount offer to make plans affordable
Plans and Coverage
The ServicePlus Home Warranty has two primary plans: Gold and Platinum, both of which cover a variety of systems and appliances. A broad assortment of kitchen appliances, plumbing and electrical systems, and garage door openers, are included in the Gold Plan. The Platinum Plan covers everything from the Gold plan plus the A/C system, heating system, clothes washer, clothes dryer, and refrigerator.
Cost 
ServicePlus Home warranty prices can run between $50 and $65 while yearly plans cost between $619 and $699. In addition to the plan fees, there is a $75 service charge. Optional coverage add-ons can cost anywhere from $2.92 and $12.50 per month.
$50
$43.25

$43.25

Gold
$49.92

$49.92

Platinum
Exclusions and Coverage Limit
For the repair and replacement of each covered item, ServicePlus has a $3000 coverage cap. Additionally, ServicePlus has exclusions like Commercial-grade appliances and systems, fireplaces, in-ground plumbing, pest control, and known or unknown pre-existing conditions.
Select Home Warranty
Best For Affordable Premium
Select Home Warranty is an affordable home warranty option for homeowners in Alabama. The company offers a variety of plans starting from $44 per month, and the affordable add-on options make this a practical choice.  
Pros
Free Coverage Roof for all plans
Most affordable Plans
Plans and Coverage
Select Home Warranty offers three plans: Bronze Care, Gold Care, and Platinum Care. The Bronze Care covers 6 essential home systems, and the Gold Care covers 8 essential appliances. The Platinum Care is a combo plan that covers 17 appliances and systems.
Cost 
The Bronze Care and Gold Care plans cost $44.42 monthly, and Platinum Care costs up to  $47.75. Select Home Warranty charges a deductible of $75 for every service visit. You can get annual or monthly plans; if you decide to get an annual plan, you'll get two months of coverage for free. 
$50
$45.67

$45.67

Bronze Care
$45.67

$45.67

Gold Care
$50.25

$50.25

Platinum Care
Exclusions and Coverage Limit
The repair/replacement allowance for plumbing, electrical, and household appliances is $500. The coverage limit for heating and air conditioning systems is $2,000 maximum. The maximum amount of additional coverage items is $400 each. Other than the Coverage limit, Select has the following exclusions; 
Misuse, rust, corrosion, and incorrect installation-related failures.

Pre-existing conditions, whether known or unknown.

All parts and components of any item that is covered, including freon, damaged ducting, lighting, solar heating systems, etc.

Items that need repair or replacement due to Acts of Nature 
First American Home Warranty
Best For Transparency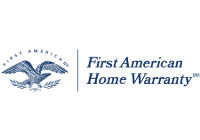 First Class Upgrade option + $25 Amazon gift card
First American Home Warranty has been among the popular companies for nearly four decades. The company is known for its affordable premiums and claim payments. FAHW claims to have paid over $200 million for claims made over the last years.
Pros
Budget-friendly Plans
Generous coverage limits
Cons
Covers air-conditioner as add-on
Plans and Coverage
The Basic Plan from First American Home Warranty covers kitchen and laundry room appliances, while the Premier Plan covers both appliances and systems. 
Cost
The Basic Plan's monthly payments begin at $33, and the Premier Plan has a $45 monthly minimum. The company also charges an $85 deductible for every service visit.
$50
$33

$33

Basic Plan
$45

$45

Premier Plan
Exclusions and Coverage Limit
Although pre-existing conditions are not covered, First American does not have an age restriction on the systems or appliances it covers. Only the parts and components stated explicitly in their service agreement are covered. Appliance and system accessories, such as shelves, knobs, hinges, digital meters, transmitters, etc., are not included.
Repairs or replacements for a heating system are restricted to $1,500, while kitchen appliances are up to $3,500.
Annual Cost Of Home Maintenance In Top Alabama Cities
Find out how much home maintenance costs in these cities of Alabama-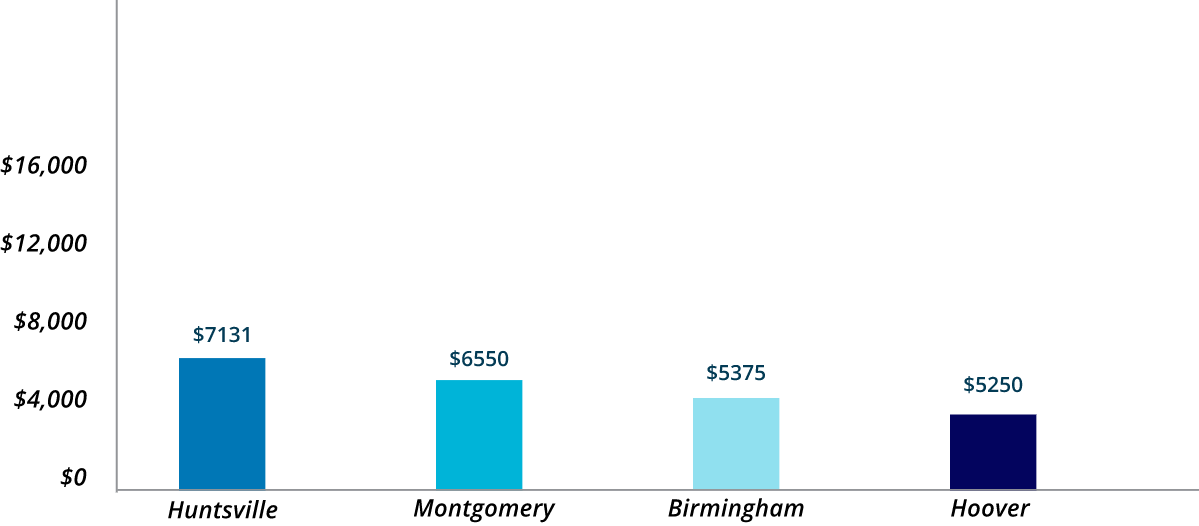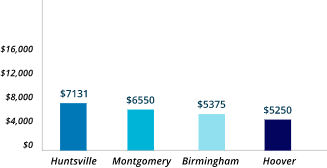 Huntsville, Alabama
Huntsville is known for prolonged muggy summers and sweltering heat. It also experiences heavy rains and in addition to receiving ice and snow throughout the winter. Anyone who makes Huntsville home will want to be sure their home warranty is updated and covers the things that covers appliances that are most used in such climatic conditions.
Montgomery, Alabama
Similar to most cities in Alabama, Montgomery also experiences oppressive heat during their long summers. Winters are short but extremely cold. Such weather can be testing for home systems and appliances due to its over-usage. It is advisable for the residents of the city to keep their home warranties handy in case any appliances malfunction.
Birmingham, Alabama
Temperature in Birmingham ranges from 30°F in winters to 95°F in summers. Such climatic variations affect the performance of home appliances and services due to heavy usage. Getting a home warranty helps homeowners protect their appliances and safeguard their finances effectively.
Hoover, Alabama
Hoover received heavy rainfall yearly, averaging 56 inches. Also, on average, Hoover experiences snow, sleet, rain, or hail 116 days a year. Due to this, people may need to spend a little more on roof repairs and replacements. Hence, Hoover's residents should take a home warranty to shield themselves against spending too much on home repairs and maintenance.
Why Purchase A Home Warranty In Alabama
Weather conditions are a reason for the wear and tear of home appliances. Although you may be accustomed to the humid weather, it may be more difficult than you think to shield your equipment from the intense heat and potentially dangerous power surges.
Average Rainfall
55.4 Inches/Year
Average Sunlight
210 Sunny Days/ Year
General Climate Conditions
Warm And Humid Summers
Mild Winters
Tropical Cyclones
June-November
The state's typical summer temperature is among the highest in the nation, putting a tremendous load on air conditioners and cooling systems. Therefore, let your home warranty handle such a situation and keep your home running without hustle.
Common Home Repair Problems Faced By Alabaman Homeowners
If you're a homeowner in Alabama, you've probably learned that both the inside and outside of well-maintained homes don't fare well in the state's weather. Every year, the state experiences both hot and cold weather. In addition to the adverse effects of such an atmosphere, Alabama's home can face issues with its well-functioning appliances. 
HVAC Issues
The thermostat is one of the HVAC system parts and the most susceptible to damage when the weather in Alabama starts to experience a succession of highs and lows. The primary symptom of this issue is when a heating and cooling system doesn't operate as it should — a vital sign that is unusual with any other issue.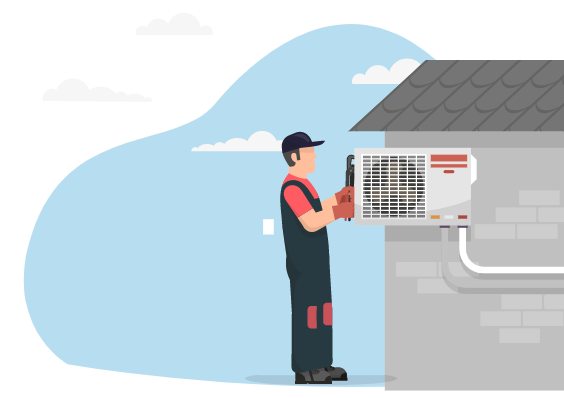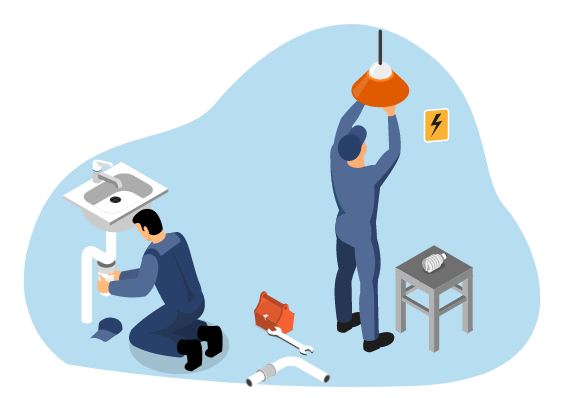 Electrical Wiring
Older homes are particularly prone to have wiring that cannot support the increasing number of devices, laptops, and screens. Also, wiring alterations made throughout time can no longer adhere to the most recent electrical rules. Hence these frequent fixes and repairs without a home warranty can cost between $200 to $1300.
Roof issues
Regular maintenance is necessary to replace loose and missing shingles caused by wind, hail, and rain damage to shingles. Periodic maintenance may also be necessary for the rubber boots surrounding pipes and any flashing or damaged attic vents. Therefore, people in Alabama look for professionals to fix issues with the roofing, which causes them a considerable amount.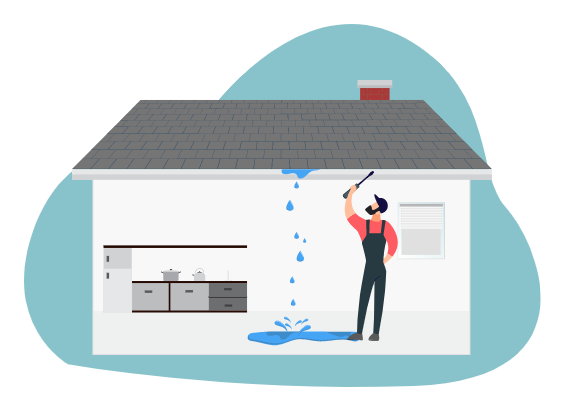 Best Home Warranty Companies In Alabama: Comparison
Look at the following table for a quick comparison between the best home warranty companies in Alabama
Home Warranty Regulations In Alabama
Getting required information would be beneficial before you sign a contract with a home warranty company. If something goes wrong, you will know where to file a claim. The Alabama Department of Insurance protects consumers and oversees the home warranty market. 
All businesses that offer service contracts must register with the Commissioner of Insurance, as per Chapter 32 of the Alabama Code. Additionally, The Alabama Housing Finance Authority is an excellent source for information on financial matters, down payment help, and even homebuyer education.
Bottom Line
Alabama is home to several home warranty companies that provide quality services, and coverage to home appliances and systems. We encourage you to research rigorously and read the fine print to choose a suitable plan for your home.
You May Also Interested In These States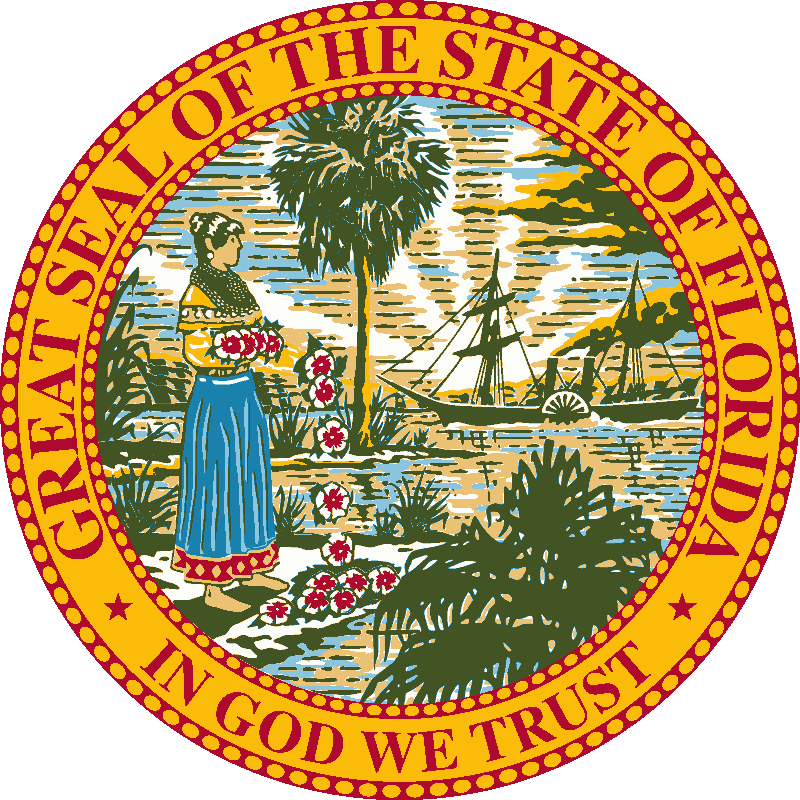 Best Companies In Florida
The issue of broken-down appliances and systems is quite common in Florida due to the hot weather an..
VISIT PAGE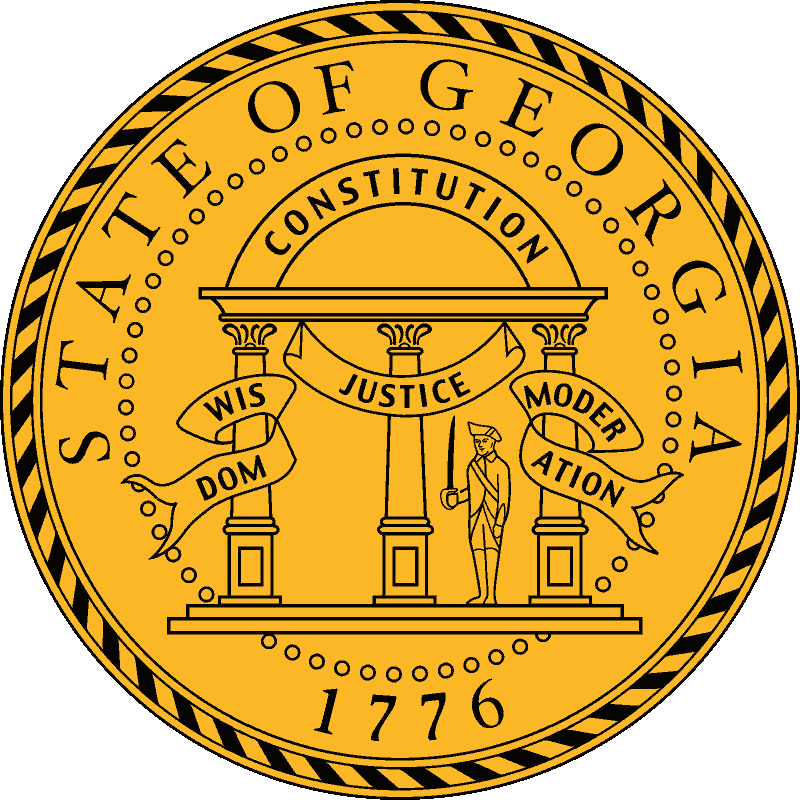 Best Companies In Georgia
The north of Georgia usually freezes in the winter, while the south experiences unbearable hot and h..
VISIT PAGE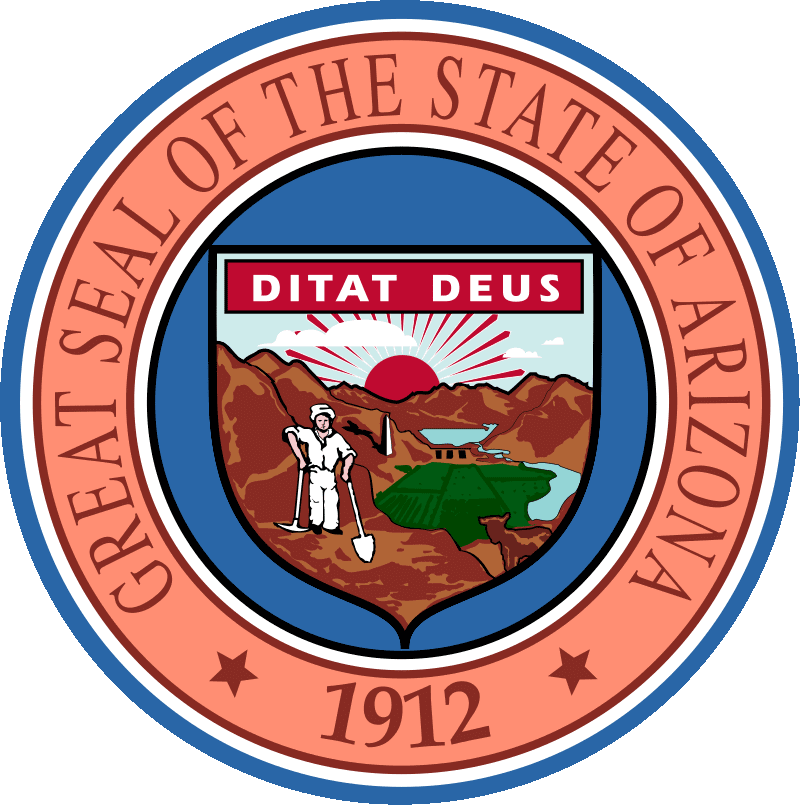 Best Companies In Arizona
Arizona is a beautiful place to live, but the heat and dry weather can make homeownership difficult...
VISIT PAGE
Articles For Alabama Homeowners
FAQs
Which home warranty has the most comprehensive coverage?
Every company has got some features that make them a popular pick for our top home warranties list. It depends on your needs and requirements that you find the most comprehensive.
Which home warranty has the lowest service fees?
Three of the least expensive home warranty options include Select Home Warranty, First American Home Warranty, and AFC Home Club. They offer comprehensive coverage on important home systems and appliances, flexible payment options, and economic plans.
Is a home warranty worth it for an old home?
Yes, a home warranty is always recommended, even if it is an old home. A good warranty plan can help you save on maintenance expenditures and safeguard against unforeseen costs. 
What happens if the Home warranty is not honored?
You'll probably have to pay for the repair or replacement, but you can appeal to your home warranty company to later be paid for your expenses. And just in case the house warranty provider does not make it happen, you can file a lawsuit with all the documentation.
What voids a home warranty?
Below are some reasons that can void a home warranty. However, we recommend reading the contract carefully; 
The guarantee period is over.

The section or flaw is not protected.

Misuse or improper maintenance of the product.
https://www.homewarrantyreviews.com/wp-content/themes/HWR-2020