Easy Steps To Cleaning And Maintenance Of Your Ceiling Fan
The most basic and inevitable need of our daily life. Guessing what we are talking about? Look up yes it is the humble ceiling fan, which saves you from the wrath of summer heat. So how to clean your fan?
There are different types of fans based on its design. There are table fans, pedestal fans, window fans, tower fans, ceiling fans, exhaust fans and the list is exhausting too. All of them work on the same principle and the methods of cleaning is applicable to all kinds.
Cleaning and maintenance of your fan is something you must do. Dirty fans not only look horrible, the dust settled on it can cause allergies too. Regular maintenance of your fan will enhance its life and also reduce your electricity bill as they will always be in a perfect working condition, bearing a shiny look  without those disturbing noises.
How To Clean Your Fan?
Try out these easy tips for hassle free cleaning of your fans.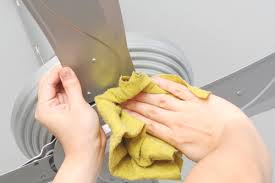 1. Take a hand vacuum cleaner and vacuum each wing. Before doing this wear glasses to prevent the dust from falling into your eyes.
2. If  you do not have a vacuum cleaner then pull in a ladder and take a damp cloth and wipe, go gently on each wing of the fan and wipe dust on both the sides. Apply equal pressure on all the wings.
The best way to do this task is to use a pillow case, dust gets collected inside the case preventing it from dirtying the floor and getting into the furniture. Once you are done you can just reverse it and dust it into a bin.
3. If you have lights on your ceiling fan then take  paper towels  and spray it with all-purpose cleaner and wipe them. Never spray directly onto hot light bulbs, as it can spark fire.
4. If your fan is way too dusty then go a step ahead and clean the fan thoroughly. Turn off the main electric supply and get hold of a screwdriver.
(i) Unscrew the fan from ceiling and bring it down slowly you might need someone's help to do it.
(ii) Unscrew the wings and you can wash them in water with a mild cleanser or wipe them with  damp cloth. Do not scrub the wings as it may result in warping.
(iii) Make sure to dry the wings properly.
(iv) Dust around the motor with a vacuum spray. Do not use water it can damage the motor.
(v) Fix the blades carefully and screw them tightly. Fix the fan back on to the ceiling.
(vi) Now turn on the fan on a trial basis to be proud of the great job you have done.
Easy Tips For Electrical Maintenance of Ceiling Fans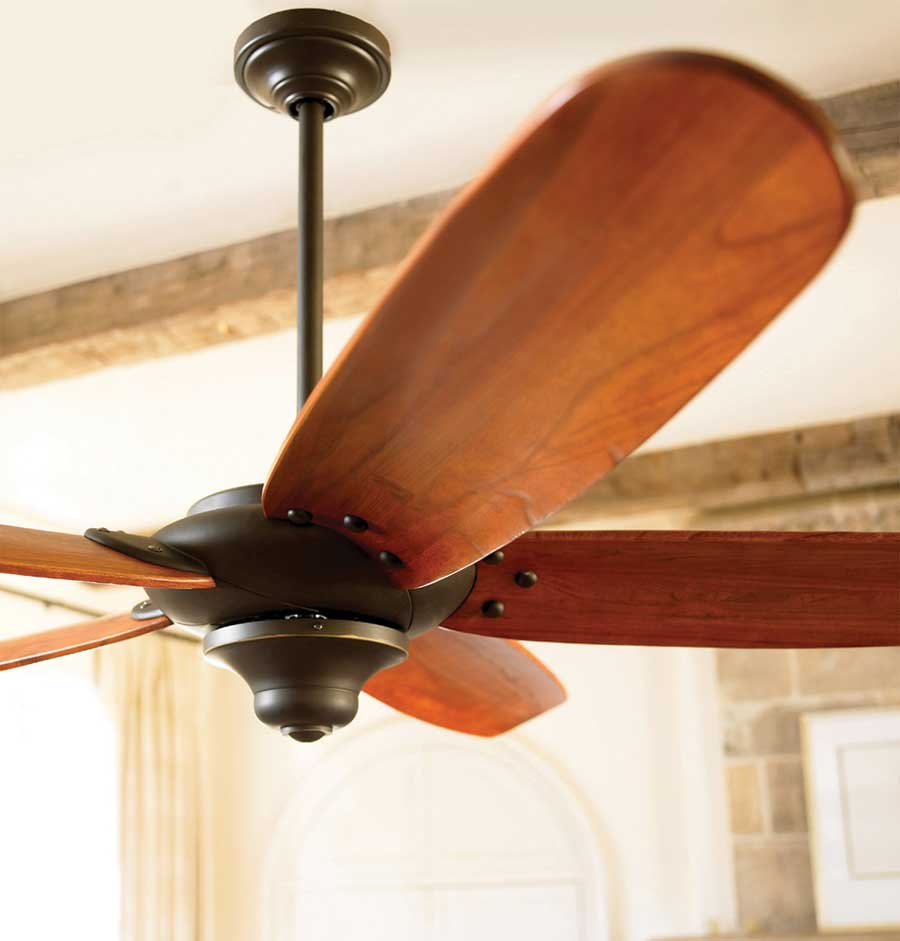 Noisy fans can get really annoying. Always buy superior quality fans as cheaper ones are made of inexpensive metal and do not last long. Here are some simple tips to fix those problems.
* Sometimes the wobble may be because of something very simple. Check the bolts that hold the blades onto the fan motor. The blades can become loose with continued usage, causing undue noise. You can easily fix the problem in no time with a screwdriver.
* The accumulation of dust is one of the common reason for the motor to run hot. One way to limit the dust is to periodically blow out any visible parts of the motor with a can of compressed air.
* Ceiling fans cannot run on light dimmer switches, it can cause damage to the motor, create noise and also limit the life of the fan. Pay attention to the type of switches your fan has.
With proper care and maintenance, your ceiling fans will give you years of carefree comfort. The interesting bit is that ceiling fans are covered under home warranty plans. In case of extended warranty you can get the repair done without shelling out bucks, but unfortunately none of the home warranty plans cover the process of cleaning your fans therefore it is a do-it-yourself  job.
---