Top Equipment to Use for Lawn Maintenance
PUBLISHED: September 18, 2018
•
6 MINS READ
Maintaining your lawn is a round the clock, 365 day job. But, if you really want to make maintenance of your lawn a simple errand instead of a long and tedious chore, you need the right equipment. With the right set of tools, not only can you maintain your lawn but you can spruce it up, giving it a very positive appeal. Here, we have listed the best equipment for lawn maintenance that can help you on the job.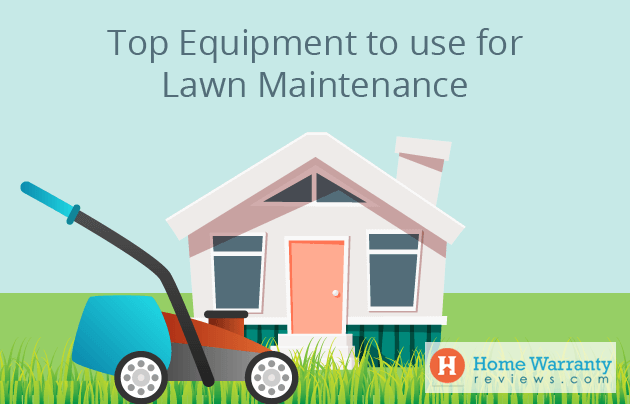 9 Must-Have Summer Lawn Maintenance Equipment
Here is a list of lawn maintenance tools and equipment:
Mowers
Mowers/ Lawn Mowers usually come in two variants: Rotary mowers and Reel mowers. The more common variant of mowers, Rotary mowers are gasoline or electric powered. Rotary mowers work by having their blades spin horizontally. When blades are placed horizontally they work to chop off the tops of grass. It is paramount that you check and keep the blades sharp. Blunt or dull blades in your mower will tear up your grass, so it's important to keep them sharp. The added benefit of using a rotary motor is the bagging system attached to the mower. Rotary mowers will collect the clipped grass via the bagging system and can even return it to the lawn thanks to the mulching blades provided. The bagging system in a rotary mower allows you to mulch the grass and return it to the lawn or even be put aside. This is among the top lawn maintenance equipment that you should have in your garage.
Mowers ideal for small level lawns, are your Reel Mowers. These mowers are usually powered only by manually pushing them forward. It produces a shearing action while cutting the grass. This method ensures an excellent cut when the internal blades are kept sharp. Reel mowers have seen an uprise in popularity in recent times because they produce zero emissions and are eco-friendly, not to mention they are quite inexpensive. The one major drawback of using a reel mower is that you can only use it when the grass on your lawn isn't tall. This entails that you need to constantly trim your lawn or your reel mower is useless.
String Trimmers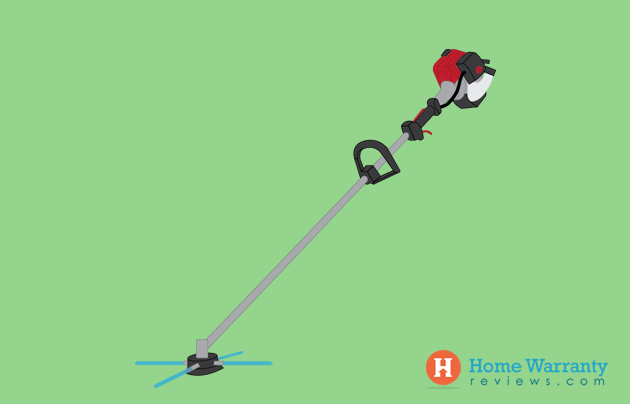 String trimmers are handheld devices that are powered by either gas, electricity or a combination of the two. A string trimmer consists of a small spinning head with plastic twine as a cutting edge. These devices are small and easily maneuverable. They are mostly used for the trimming of grass around beds, trees, fences,buildings and other areas your mower would find inaccessible.
Edgers
An edger or more commonly known power edger, is a more powerful variation of your string trimmer. The difference between an edger and a string trimmer is that an edger consists of metal blades instead of plastic and has a vertical cutting head. A string trimmer unlike the more powerful edger, uses a stepping motion and a sharp half-circle cutting edge. Edges aren't a necessary tool for lawn maintenance, but they can create clean and perfect cut lines where your lawn meets the walkway or bed. They are essential for those pesky vines and grass that tend to cross over onto your pathway. If not monitored these vines and grass will creep onto other aspects of your yard and would make it look unsightly.
Push-type Spreaders
The main function of a push-type spreader is to evenly apply fertilizers, seeds and pesticides to your lawn. While they are a not a necessary purchase and are on the more expensive side in terms of prices, they will last you a long time. Commercial grade spreaders are usually of high quality and usually have a long lifespan.
Blowers
You must already be accustomed to the handy leaf blower. A blower works by using forced to blow away leaves, branches and debris into piles, They are also essential in dispersing your lawn clippings and to clean up your walkways and patios. The handheld variant of a blower is usually powered by gasoline or electricity while backpack blowers can only be powered by gas. Some leaf blowers even work in the form of vacuums and can suck up leaves and mulch them. As helpful as blowers are, they aren't a necessary piece of equipment. Your trusted rake and broom can give you similar results if not better than a blower.
Rakes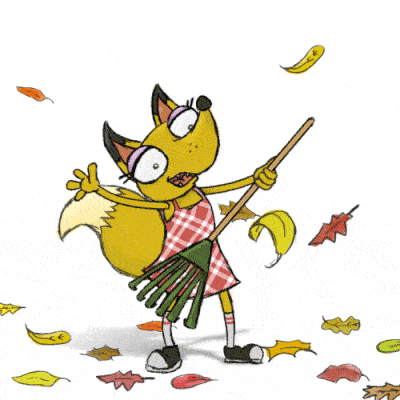 You must already know what a rake is, a lawn rake is a tool used to remove leaves, branches and debris with ease. They are very inexpensive and the most effective tool to remove thatches in your lawn. The activity of raking is quite beneficial in many ways. Firstly, it provides great exercise, it's environment-friendly and gives you a deeper understanding of your lawn.
Sprayers
Sprayers are a very essential tool that you should keep prepared for your lawn. Sprayers have multiple purposes, you can use it to water your plants, spot spray weeds and also to apply insecticides and pesticides in concentrated areas on your lawn. Sprays come in many variants, the most common are your two-gallon hand sprayer and the five-gallon backpack sprayer.
Dethatchers
Dethatching is the act of tearing up the lawn in order to remove dead grass and thatches. Doing so allows air and water to penetrate the surface and soil better. Basic de-thatchers are usually inexpensive additions to your mower. You can achieve the same results of a dethatcher by hand raking your lawn aggressively.
Basic de-thatchers can be inexpensive attachments to riding mowers or it could just be aggressive hand raking of the lawn. Dethatching is basically the act of roughing up the lawn to remove some of the dead grass and thatch, allowing air and water to penetrate the surface better.
Aerators
Aerators work for the same reason as dethatching. Aerators can open up gaps in your lawn and soil. They make it easier for water and air to seep in. Since de-thatchers cannot reach compact and very small areas, Aerators are used to clear up hard to reach thatches. The most commonly used aerators are the Pitchfork style hand-aerators, known for tackling small hard to reach thatches.
When it comes to owning a proper motorized aerator, it is quite expensive and won't be utilised as much. One can just avail the services of a lawn care company for a reasonable price instead of spending a lot of money on a motorized aerator. If you are able to keep the thatches in your lawn under control then you'll need to aerate them once in a couple of years.
Protecting your Lawn Equipment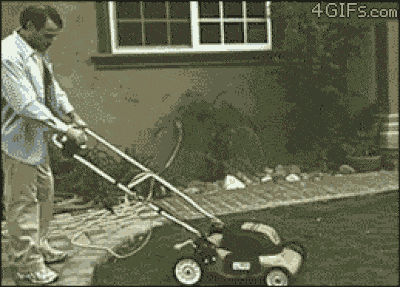 With the top equipment, your lawn will be kept well for years to come. But have you wondered what's gonna keep your lawn equipment safe? Maintenance and repair of your home appliances can be an expensive ordeal if you aren't careful. To see how much you would be spending on maintenance/repair of most of your appliances, check out this handy home maintenance calculator. This calculator allows you to gauge the cost of how much you would incur on maintenance and repair of your home appliances and systems for a year.
Keeping an eye out for your lawn as well as the equipment used for maintaining it can be tedious. Especially when you have to cough up a lot of money per repair. So how can you maintain your lawn and appliances while saving money? Invest in a home warranty of course.
A home warranty service is one that helps secure your appliances from breakdown and malfunction for a year. For a relatively small amount of money, a homeowner will be able to own a home warranty that takes care of most home maintenance expenses. The company then informs you that your appliances are covered for any maintenance or repair for that given year. Keep in mind, every home warranty company has its own clauses, exclusions and deductibles. Once you've got your home warranty, everytime one of your appliances breaks down, you call the home warranty service and they will send in a private contractor to come and take a look at your faulty appliance and eventually repair it.
Now to quell your next dilemma! Which home warranty should you choose? As you would expect you have a plethora of home warranty companies to choose from, and that requires a lot of research. To help you in your search for the perfect home warranty, head on to HomeWarrantyReviews.com. The website lists over 80+ home warranty companies from the United States with reviews from home warranty users in order to give you the utmost clarity.
Each home warranty company listed has reviews from people just like you ranging from negative to positive, to give you an added perspective as to how the home warranty company is. Furthermore, every home warranty company listed also features a ratings timeline. This ratings timeline depicts how the home warranty company has fared in the eyes of the public in the last five years. Every company listed will have all details regarding their pricing, deductibles and appliances covered all present, to make it easier for you to compare and decide. Once you are convinced with your choice of home warranty company, you can easily enough ask for a quotation and begin negotiations with the home warranty company.