Effective Ways To Maintain Your Home Appliances
PUBLISHED: December 29, 2016
•
6 MINS READ
Our lives in the twenty-first century are irrevocably bound to technology is one way or another, be it at work, home or for leisure time activities. Our daily routines are punctuated with the usage of machines and home appliances of all kinds, from a coffee maker to wake us up, an oven to heat the morning bagel, washed vessels out of the dishwasher to a carton of cold milk in the refrigerator.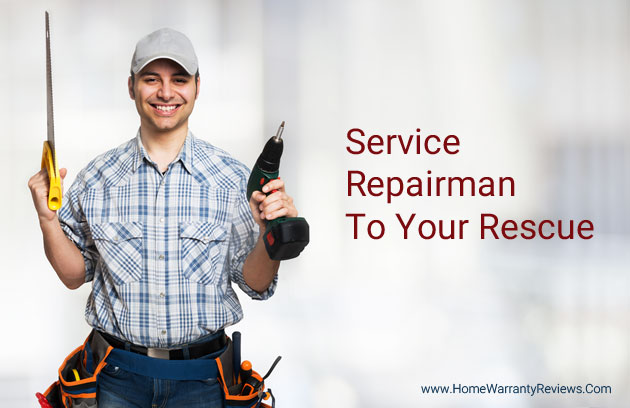 Now that convenient and comfortable living is synonymous with the usage of home appliances, keeping them up and running becomes an absolute necessity – imagine going even a couple of days without a garbage disposal, coffee maker or refrigerator! Adding to the day to day need of these home appliances as a reason to make sure they are maintained, there is also the simple fact that they don't come cheap, and if a little sprucing up now and then can keep them new, shiny, energy efficient and functional for longer, then why not!
Home appliances are not always sturdy enough to survive rough and constant use without maintenance and require a routine round of cleaning, servicing, and safety measures to be followed to make sure they work right. The unseen side of burnt grease in your oven, deposits in your dishwasher or corrosion of your washing machine coils can lead to your home appliances malfunctioning, and if you wait too long then the only solution left at your disposal may be a replacement.
Another extremely important factor to keep in mind when it comes to home appliances is that they are directly linked to your electrical systems and usually take up a large part of your electrical load. Even if a perfectly functioning washer or air conditioner uses up a considerable part of your total electrical consumption, and as the appliance begins to deteriorate, its efficiency when it comes to energy consumption only drops further. In fact, if the appliance is left too long and is affected by rust, corrosion or damaged internal circuits then it could even cause your home's electrical system to short circuit or blow out.
Each of the home appliances has its own mode of functioning and requires specialized care and attention to certain details like coils, filters and external switches and controls. Though the general thumb rule is to make sure an overall level of cleanliness is maintained, here are a few things to keep a check on when it comes to individual appliance systems.
Air Conditioners – Filters and Coils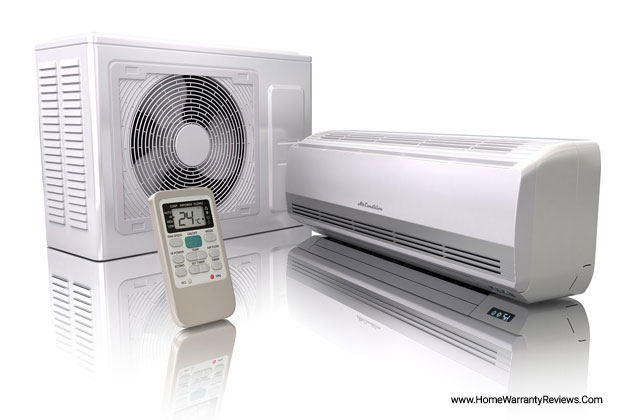 The first step to maintaining your home appliances effectively is getting acquainted with its major functioning processes and parts.
Filters and coils are the life of an air conditioner, the former keeping the airflow steady and clean and the latter doing the actual cooling and temperature stabilization within the machine.
A routine cleaning of air filters and replacement them when just cleaning is no longer sufficient is essential to keeping your air conditioner in a suitable working condition. When air filters get blocked with dust, grime and larger particles, the normal airflow is obstructed and the appliance uses a much larger amount of energy to pump in the same amount of air, making it an inefficient use of power. The dust that has settled will also transfer to the coil, creating a layer of insulation that will hamper its capacity to absorb heat. Adding to that, the filter will be unable to serve its primary purpose of purifying the air, and the room will gradually get laden with dust, causing allergies and other respiratory issues.
Depending on the climatic conditions of where you stay, or even if you have furry cats and dogs in the house, the need to clean the filter may become more frequent. Dust storms, humid weather causing the filter to get damp and clogged and a lot of dust being sucked into the filter can have the energy consumption of your air conditioner to drop anywhere from 5% to 15%, if not more. Also, check if your filters are reusable or have to be replaced after a certain period of time, because after a point, cleaning a non-reusable filter doesn't help.
Dirt and grime aren't isolated in only the filter; the evaporator coil and condenser coil of an air conditioner collect layers of dust as well. As the whole purpose of the coil is to act as a conductor, when an insulative layer settles on it, its ability to heat and cool reduces, reducing the effectivity of the cooling system as a whole. This, in turn, sucks at more energy to keep down the temperature of the room. Usually, a clean filter helps keep coils clean for longer, but eventually they too need to be cleaned.
Condenser units which are outside must be maintained as well, as they collect dust and debris very easily. Any obstruction to the airflow around them can be the cause of overheating and excess energy usage.
Washing Machine
While the maintenance of an air conditioner is dependent on the air around your home, a washing machine's upkeep is dependent almost entirely on the quality of water. Besides a general use of baking soda and detergent to run empty cycles and keep the machine fresh and smelling good, descaling and cleaning out lint are two essential tasks on your hand.
If you stay in a part of town that gets hard water supply, then cleaning your washer drum with an empty hot water cycle once a month is crucial. You can add a decalcifier right from your kitchen – either baking soda or white vinegar – to the hot water, or use a commercial decalcifier available in any supermarket.
The filter and pores of the washing machine are a part of keeping the drum fresh and dry, so make sure you check for any caught dirt, lint or hair in the filter and clean it out at least once a month.  
Once the drum is clean and sparkly, shift your attention to the dryer. Invariably, a normal weight load shouldn't take more than an hour to dry, at most. If the speed is dropping below this, or the dryer still gives you partially damp clothes after a full cycle, then it's a good idea to check the vents and get them cleaned or replaced. A damaged dryer vent could be dangerous even when it comes heating up of the appliance, which could cause internal short-circuiting or even fires.
You can choose to call a professional, a vent replacement shouldn't cost more than $100. If you prefer to check and clean yourself, start by removing the exhaust from the back of the washer-dryer, clean out the clogged lint in the crevices, and inside the tubes and opening in the back. You can use a long thin object to help you reach the narrow crevices, but don't use anything sharp that can scratch off the film and cause more damage.
Refrigerator – Coils and Water Filter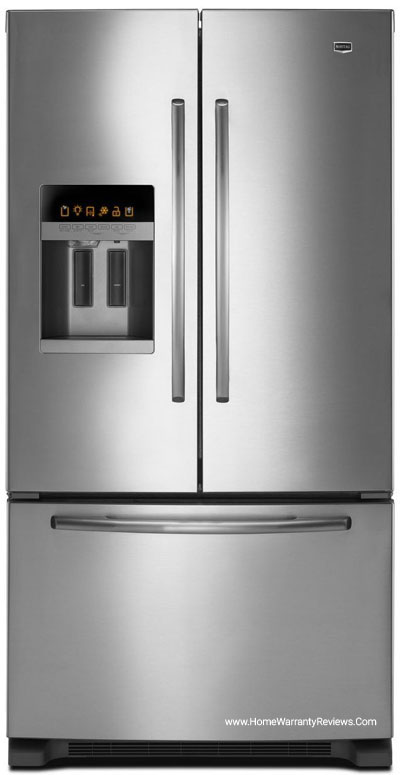 Any clogging of coils in a refrigerator directly obstructs the flow of air, making the generator unit of the machine use up more energy and work much harder to maintain the temperature inside the unit. Any debris can cause the coil to clog up, from dirt and dust to pet hair and particle lint. Use a rag to dust off the visible portions of the coil – usually located in a panel beside the door or at the back of the unit – and then do one quick round of vacuuming to make sure all the fine dust is taken care off.
The water filter in the refrigerator serves the purpose of purification as well as temperature moderation of the water in the ducts. If the filter's working is compromised due to impurities, then there is a chance that you are being exposed to contaminated water. The process of replacing the filter is specific to each model of refrigerator, but it is usually a simple turn on either side to unlock the old filter from its place and lock in the new one. Replacing the filter at least 3 to 4 times a year is usually recommended.
Garbage Disposal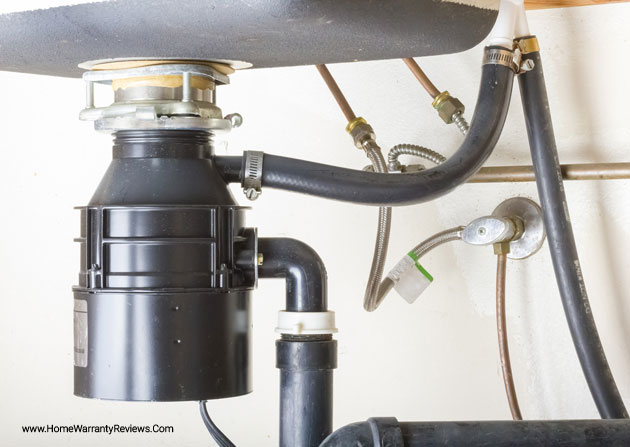 A home appliance that is all about hygiene and is used on a daily basis, a broken garbage disposal can be a very difficult thing to deal with even for just a few days. To keep the foul smells, residue, and grime in check in the chute, a simple home remedy is to use a combination of ice cubes and either salt or white vinegar to sanitize it. Pour in the mixture, wash it down with cold water and then turn it on, adding activated carbon or lime peels and slices to cut out the odor.  
Oven and Microwaves – Self-cleaning and Otherwise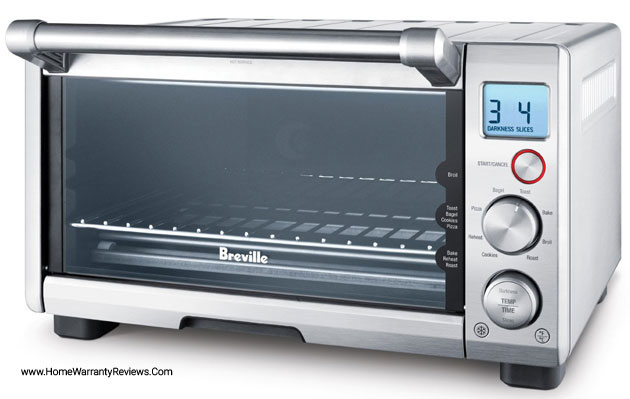 Ovens that are self-cleaning are usually easy to maintain, but it is important to run regular cleaning cycles before the inside of the appliance is too caked with grease and food particles. A self-cleaning oven cuts out the need for chemical cleaning agents, using temperatures up to 900 degrees (Fahrenheit) to incinerate the leftovers within the oven and smoke them out.
Regular cleaning, in this case, is necessary to make sure that the smoke production in each cycle is kept to a minimum; it helps to use a soft absorbent pad and dust off the larger particles beforehand.
Ovens that do not have a self-cleaning preset must be maintained regularly and very carefully as well, especially since grease residue can cause fires and malfunctions in the thermostat, especially if the vent is clogged and doesn't allow for fumes to escape. Warning: commercial cleaning compounds are safe to use but should never reach close to the electrical connections inside, or the heating elements as it could cause disaster reactions.
Microwaves can be maintained by just sponging them down on the inside and out to remove any dirt and spills. Check regularly if the door seal shut tightly, and in the case of an abrasion call for a professional to service it. If you feel the need to handle issues of smells within the microwave, one trick is to use a diluted mix of baking soda and water – keeping it to heat inside the appliance and removing it once it has completely cooled down.
Home Warranty for Home Appliances
While home appliances come with manufacturer warranties of their own, our usage of home appliances far surpasses the given period during which this warranty serves its purposes. What is more, when we buy a home then often home appliances come with it, many out of warranty or even maintenance.
Both in terms of cost effective servicing as well as hassle free problem solving, investment in a Home Warranty scheme can help you through every step of the process. From identifying the problem at hand to repair and replacement, companies provide unlimited support all year around on all your home's major appliances and systems, giving you the freedom to delegate.
To know more about how to get yourself warranty, what coverage schemes are available, individual state laws and companies which are highly rated, scroll through the articles, reviews and guides on HomeWarrantyReviews.com – comprehensive information right from the consumer.