Must-Have Products For Fall
PUBLISHED: November 14, 2018
•
6 MINS READ
When it comes to buying products, you should choose those that give you the optimum usage and the best value for money. While some may consider a few of the appliances as a luxury, these items could be the much-needed upgrade in line with modern smart homes.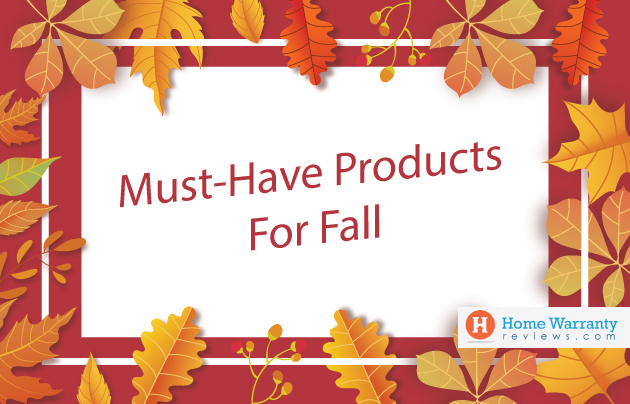 Based on durability and the amount of time that you spend on these items, you should choose to buy them in stages to ensure that one day you will have the entire suite of products to make fall something to look forward to.
Whether it's the shades of the autumn leaves that keep you in awe, you need to make the most of time shopping for these incredible products. There is a list of products that will help take care of your garden and a list of indoor products that you will enjoy all year round.
10 Garden Products for Fall
There's no better time to use as these products as they are perfect for the months of fall. Here are the top 10 products that you should buy for your garden:
1. Gardenite 63 inch Adjustable Garden Leaf Rake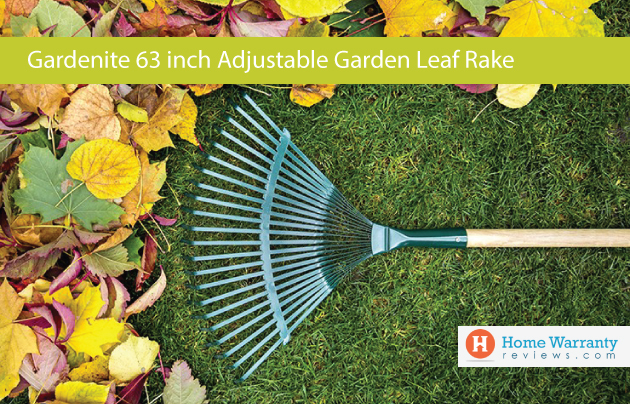 Using a good rake is key to making your fall yard work easier. You can adjust the head as it expands from 7 to 22 inches. This can help you work in tight and large spaces. If it's extremely lightweight then it can be easy to use for long durations of time. Also, you should be able to put it away easily by folding the rake head and this will take up lesser space than a conventional rake. Rakes are great to get rid of all those dried leaves that make a mess on your lawn.
2. Bag-a-Nut 18 inch Push Pecan/Large Acorn Picker Upper
Well if you have an Oak tree in and around your home then they can be a real nuisance to stay on top of. This device is amazing at picking acorns. All you have to do is roll the picker around your yard and it will easily scoop up the acorns and the other nuts and fill it in a large basket. When it's full, you should empty the basket into a container and repeat the process until there are no acorns on the lawn.
3. Powersmith 40V Max Battery-Powered Cordless Leaf Jet Blower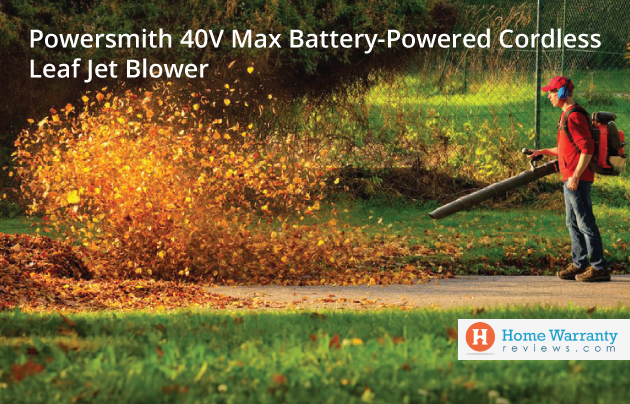 With a cordless battery powered leaf blower, you will need to get your fall chores done quickly. You should know that this is not your average blower. This jet fan can deliver speeds of 120 mph. The turbo button provides maximum power to remove wet leaves and debris and the variable speed trigger allow you to match the airflow based on the task. You can also opt for a cruise control setting that allows a constant airspeed to blow leaves.
4. Black + Decker Alligator Cordless Lopper
Due to stormy weather, there could be a lot of damaged trees limbs and fallen branches that fall into your yard. When fall is in full swing, you may notice dead limbs which should be removed. Using a chainsaw is normally the go-to tool but it's not the easiest to use when pruning trees. This could be based on its lack of control and the skipping that leads to starting cuts. This cordless lopper is a good alternative and it adds powerful jaws that clamp the branch in space. Also, you can cut wood in pieces that are manageable.
5. Edward Tools Bulb Planter
Since winter is fast approaching, this should be the best time to spend a few hours planting bulbs in the ground. So when its time for spring, you can enjoy a bounty of color. This will make yard work easier for this task. This is ideal for planting tulips, daffodils and other flowering plants with bulbs. It features reinforced steel, an adjustable handle hinge, soil release, and a depth marker. Also, if the soil is hard to penetrate, the planter comes with reinforced chrome-plated steel that keeps the tool from bending and allows for quick planting.
6. Troy-Bilt 4-Cycle 17-Inch Curved Shaft Trimmer
When it comes to trimming grass and removing weeds, you should in a multi-functional product. This would be easy to get into walkways, driveways and garden beds which could be tough work so why not invest in this multi-functional product. This features a 4 cycle engine that eliminates the need to mix gas and oil as in the case with typical power trimmers. You should eliminate weeds in your lawn and prevent its return by maintaining healthy grass using a minimum of weed killers.
7. WORX Aerocart Multifunction Wheelbarrow, Dolly and Cart
You can use a multifunctional wheelbarrow and a moving cart for heavy lifting and this comes with fall yard work. This cart even converts the wheelbarrow to a dolly and can be used in other modes too. This remarkable design adjusts the cart's center of gravity for a balanced and easy to manage the load. Moreover, you can include a seat to increase comfort during the seated work and this doubles as a convenient resting spot.
8. Sun Joe 8-Amp Electric Convertible Pole/Chain Saw
You should get rid of the unhealthy branches and make the job easier and quicker with an electric pole saw. This comes with an adjustable, telescoping pole which extends your natural reach by up to 10 feet. This motor also provides premium power so that you can cut through tree branches without a tussle. The best part of this product is that you can stand on your two feet despite the heights and stay safe while at work.
9. Worx 20V Cordless 12″ Grass Trimmer/Edger
The fall yard work would also include trimming back and shaping shrubs, plants and other trees. You can make this job efficient and effortless as possible with the tool. This is a 2-in-1 device with dual position wheels for grass trimming and edging and the trimmer converts to an in-line edge within a few seconds.
10. Worx 13 Amp Electric Leaf Mulcher
Once you are done with cleaning, fertilizing and weeding, then you should cover your hard work with a layer of fallen leaves and straw. The mulching machine will be the all-in-one solution to deal with all those leaves. It will dispose of the leafy yard waster in a few steps. Moreover, it will turn it in hundreds of gallons of rotting leaves into a vitamin-rich organic mulch that you can use for your flowerbeds or the entire garden as a whole.
Make Your Home Smarter
1. Amazon Echo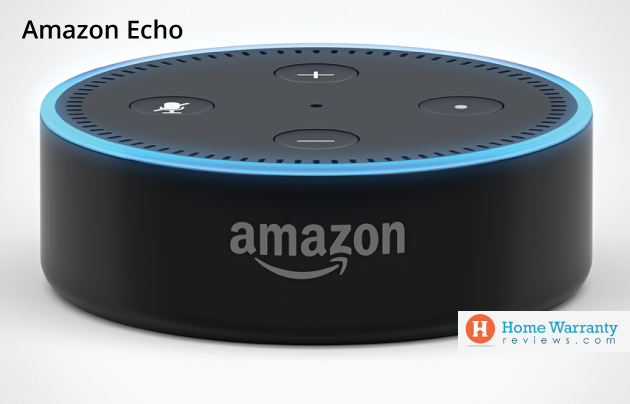 The Amazon Echo is a one of a kind voice assistant that can be enabled with your smart home and smart applications. Apart from answering questions and playing music, it integrates well with smart devices and you can control all of them with a simple voice command. The music is rich and the conversations are quite valid given that your responses are internet enabled and that for $180, you have your very own personal assistant to schedule your calendar or wake you up.
2. EO1 Digital Photo Frame
The EO1 enables you to display art from the internet and integrates with your phone so that you can change art dynamically. You can constantly change the landscape with new themes and even post pictures as a collage or let them play from time to time. This makes it also a point of offering for no distractions to detract from the artwork.
3. Smart Lock
If you are worried about someone breaking into your house then you shouldn't be with the smart lock. Now you do not have to worry about losing your keys or wondering if someone made a set while you were away. Moreover, you can simply ditch the keys with this smart lock as it allows you to use your smartphone to enter and exit your house.
4. Eve Room
Using Eve, you can track temperature, air quality and humidity inside your home. It will send updates to your phone or iPad via Bluetooth. This will keep you in the know about the climate and air quality that you breathe.
5. iSmart Alarm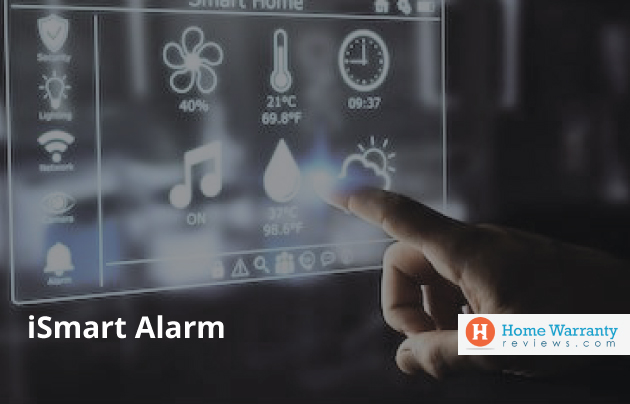 This system combines the motion detector, smart plug, and camera with sensors and alarms that allow for remote monitoring. You can simply plug it in anywhere and it will relay whether there is something or someone suspiciously moving around in your house.
6. Nest Cam
The maker's of the popular Nest thermostat has come up with the Nest Cam which offers secure HD video monitoring that you can stream to your phone and send you alerts.
7. Flower Power
Add this device to the pot of your plant and this will send you updates on the soil moisture, temperature, and fertilizer. Accordingly, it will tell you if you need to make any changes to optimize the growth of your flowering plant.
8. Roost
Instead of buying a smart smoke alarm, you can upgrade the one you have with this. You need to replace the existing 9V battery with the Roost. It will receive emergency alerts on your smartphone if it detects anything unusual.
9. Skydrop
This device uses the weather predictions to water your garden only when it is necessary. It integrates well with your phone or any web browser and this can be controlled from anywhere in a few minutes. Also, the best part is that it can be set up in minutes.
10. Aros
Aros will study your location, budget, schedule and how often you use it to ensure that you maximize your comfort while saving you money on electricity bills.
11. Smartmat
This smartmat detects your position and alignment on the mat and alerts you if your pose is off. This will integrate with your tablet to provide personalized yoga lessons.
12. Tagg Pet Tracker
This tracker keeps a watch on your pet's activity and rest. It monitors their location via GPS and protects them from extreme temperatures. It will alert you if it is too cold or too hot for them. Additionally, this is one way to keep your pets safe and let you know them a little bit better.
13. Luna
This mattress cover monitors your sleep, and tracks the temperature of your bed. It integrates with all the other smart devices in your home.
14. Twist
This LED light bulb includes a built-in AirPlay speaker and this provides you with wireless lighting and audio throughout your home.
15. Withings Baby Monitor
Apart from audio and video monitoring using your smartphone, this monitor will allow you to remotely talk to your baby or even control the lighting and sound. Moreover, this will let you keep in touch with your baby even if you are in a distant place. Apart from talking and watching your baby on your smartphone, you can also control some smart appliances around.
16. Zuli Smartplug
By simply plugging a non-smart appliance into the Zuli adapter, the appliance will instantly become smarter. This adapter will continue to your phone and study your habits. It will accordingly adjust the temperature, music, and lighting when you walk into the room.
Home Improvement and Home Warranty
When it comes to home improvement, it can make a world of a difference. If you have the right tools to complete mundane chores and get work done. Also, some of these gadgets make things much easier. You would wonder why you had not invested in one earlier.
But the difference between home improvement and maintaining your appliances and systems are two completely different things. This is why you need a home warranty to protect you from wear and tear caused by day to day usage. Additionally, you should opt for a free home warranty quote on our website and have a company get in touch with you for the best possible plan. Currently, you should look at determining your home warranty based on the state or city and finding the right tailor-made plan for you. Moreover, if you are still undecided about going in for a home warranty then should try the Home Maintenance Calculator. Similarly, here you will get to know the difference in paying for a home warranty versus paying out of pocket for several appliances that you have in your home.